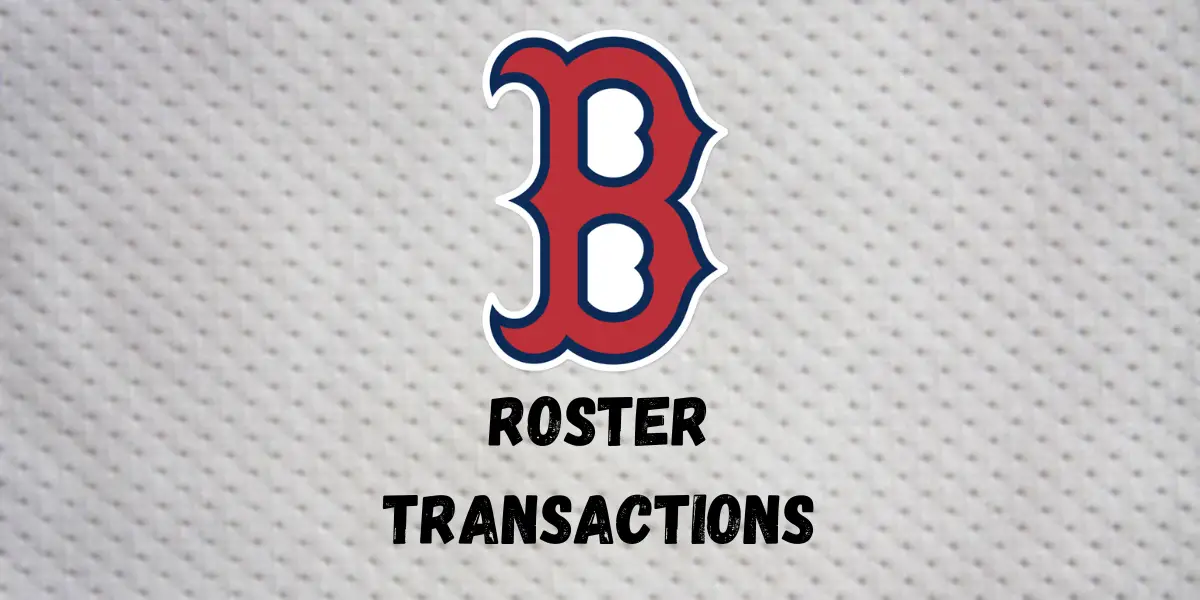 The Boston Red Sox will take on the Houston Astros in game two of their biggest series of the year. Last night the Red Sox lost 9-4 as the Houston lineup hit James Paxton hard and scored seven of their nine runs in the first four innings of the game, quickly erasing a 3-0 lead by the Red Sox that came from a three-run home run in the first inning of the game. Before today's second game of the series, the Red Sox made the following roster moves.
Red Sox Roster Moves
OF Wilyer Abreu called up from AAA Worcester.
OF Jarren Duran placed on 10-Day Injured List.
RHP Tanner Houck returns from 15-Day Injured List.
LHP Chris Murphy Optioned to AAA Worcester.
Red Sox Moves By The Numbers
Wilyer Abreu
Abreu is the Red Sox 17th ranked prospect,, according to MLB.com, and he was acquired from the Astros last season in the trade for Christian Vazquez. Abreu, this season with the Red Sox Triple-A affiliate has played in 86 games, slashing .274/.391/.539 with a .930 OPS. He has 11 doubles, one triple, 22 home runs, 65 RBI, 67 runs scored, 59 walks, and eight stolen bases. He will make his big-league debut against the team he started his pro career with.
Jarren Duran
Duran has been a spark plug for the Red Sox this season, but he will hit the injured list after suffering a toe injury in the eighth inning of Sunday's game against the Yankees. Duran was slashing .295/.346/.482 with a .828 OPS; he has 34 doubles, two triples, eight home runs, 40 RBI, 46 runs scored, 24 walks, and 24 stolen bases.  
Tanner Houck
Houck is making his first return to the Red Sox rotation since being struck in the face by a line drive in his start against the Yankees on June 16th. This season he posts a 3-6 record with a 5.05 ERA in 13 starts. He posts a 4.21 FIP, a 1.25 WHIP, a 3.1 BB/9, and an 8.5 K/9. Houck was rehabbing with Triple-A Worcester and, in three starts, was 0-0 in 8.2 innings of work; he posted a 0.92 WHIP, a 3.1 BB/9, and a 10.4 K/9. Houck will get the start tonight as he faces off against Justin Verlander for the Astros.
Chris Murphy
Murphy has been a solid piece in the bullpen for the Red Sox, and he did just that last night. With Houck making his return and Sale slowly building back up, he saved the bullpen by going four innings, giving up two runs on seven hits and striking out four. This season with the Red Sox, he posted a 3.72 ERA, a 3.84 FIP, a 1.42 WHIP, a 3.7 BB/9, and a 9.1 K/9 while throwing 38.2 innings and going 1-1 in 13 games. With AAA Worcester this season he has pitched in 12 games making nine starts going 1-3 with a 7.01 ERA, a 1.87 WHIP, a 5.4 BB/9, and a 9.9 K/9. Expect to see Murphy back at some point in September when he's done his ten days in the minor the roster expands.