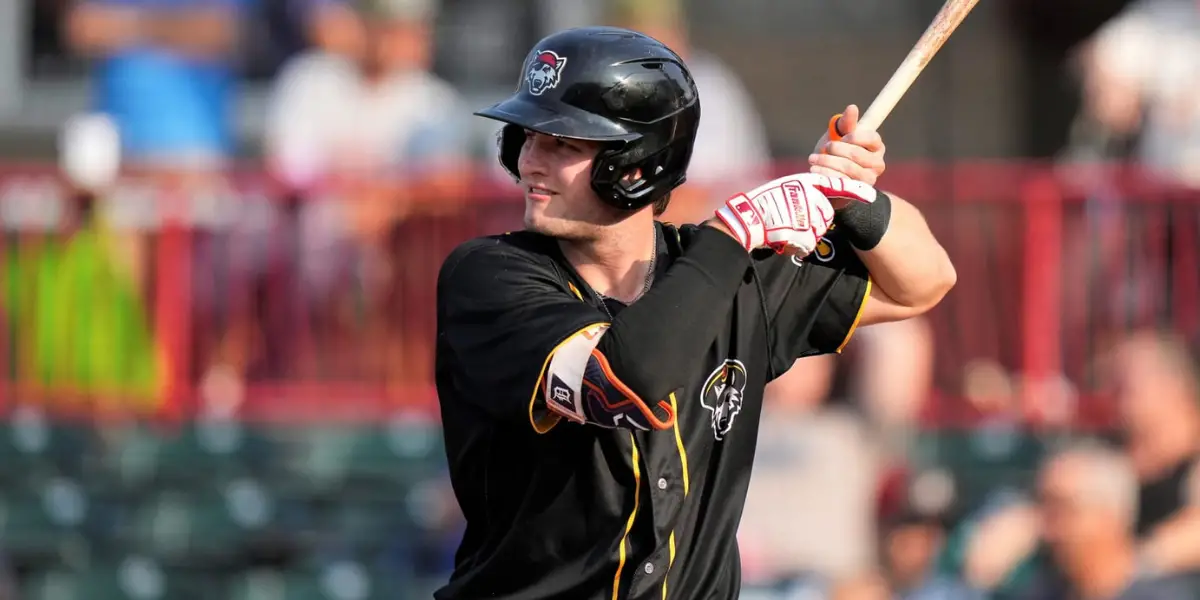 As the MLB regular season winds down, the focus around the Detroit Tigers is Miguel Cabrera's career-ending. However, it's September, and around this time, prospects become a primary focus for teams that will not make the postseason. Whether it's prospects that we don't expect to see this season or players that could be September call-ups, the Tigers have an exciting group of minor leaguers. Parker Meadows and Sawyer Gipson-Long have already made their way to the Detroit Tigers ball club, and guys like Colt Keith, Justyn-Henry Malloy, and Dillon Dingler can do the same before the season wraps up. However, this article focuses on someone on his way to taking over the top spot in the Detroit Tigers farm system.
Erie SeaWolves' 2B on the rise to the top of the Tigers prospect rankings
Max Clark, Colt Keith, and Jackson Jobe could be dethroned at the top of Detroit's prospects rankings very soon. Last year's first-round pick for the Tigers, second baseman Jace Jung, is the fourth-ranked prospect in the Tigers organization. He has been playing so well that he could leapfrog Detroit's organization's top three-ranked players.
Jung is slashing .284/.380./568 this season with 58 extra-base hits, 28 home runs, and 79 RBIs. He also has five stolen bases and has drawn 78 walks. Jace leads the entire Tigers organization in Home Runs with 28, just ahead of Tigers' first baseman Spencer Torkelson, who has 27. Second basemen aren't usually known for their power, but Jung, six feet tall and 205 pounds, caught and passed power hitters Spencer Torkelson and Colt Keith in Home Runs. Although I know it's only double-a baseball, second basemen can rarely put up those numbers. If Jace Jung can continue at this pace, he will quickly find himself in the big leagues and climb to the top of the Tigers' prospect rankings. It will be tough to knock off the Tigers' first-round pick from this season, though. Max Clark has been considered a five-tool prospect by Scott Harris, the Tigers' president of baseball operations. However, Jung is on pace to do it, and watching him develop will be fun.