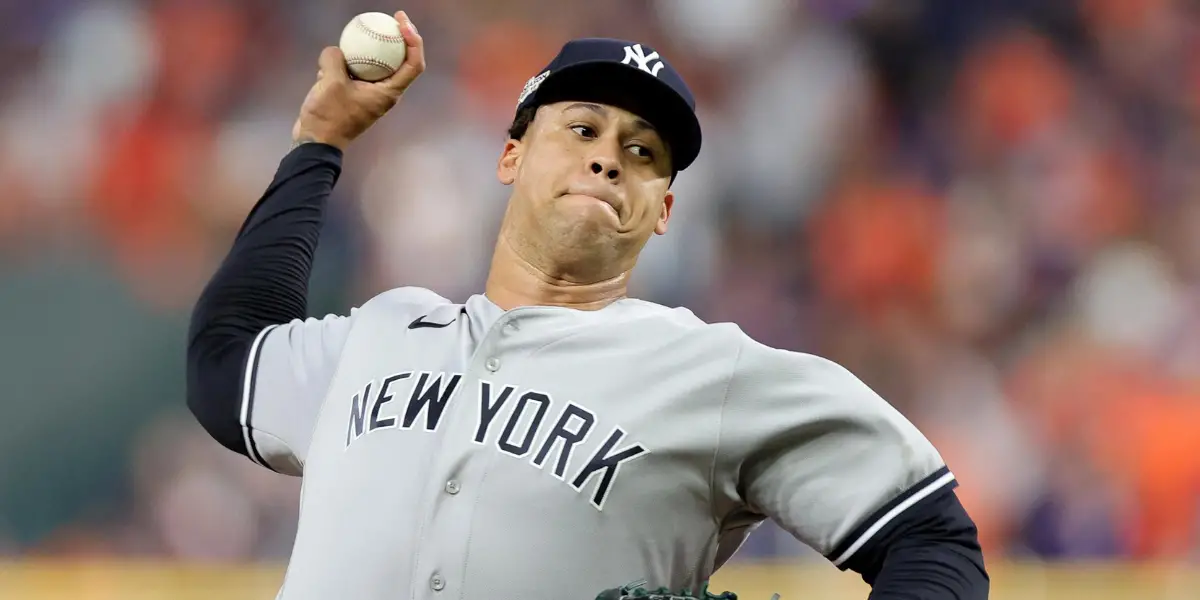 Montas sidelined for first month with shoulder inflammation
After a day full of signings for arbitration-eligible Yankees, NY Post Sports broke the news that Frankie Montas will miss at least the first full month of the 2023 season. Montas, the presumed 5th starter for the Yankees to start the year, came over in a trade with the Oakland Athletics at the 2022 deadline. The trade sent Montas (RHP) and reliever Lou Trivino (RHP) to the Bronx and JP Sears (RHP), Ken Waldichuk (LHP), Luis Medina (RHP), and Cooper Bowman (2B) to Oakland. At the time, all three pitchers were in the top 20 of the Yankees Prospect Ranking, and Bowman was #21 in the organization. The trade was perceived to be an "A+" move by GM Brian Cashman and the front office, but that was short-lived as Montas would appear in 8 games, going 1-3 with a 6.35 ERA before shoulder inflammation landed him on the IL for the second time in 2022 (once with the Athletics before the trade).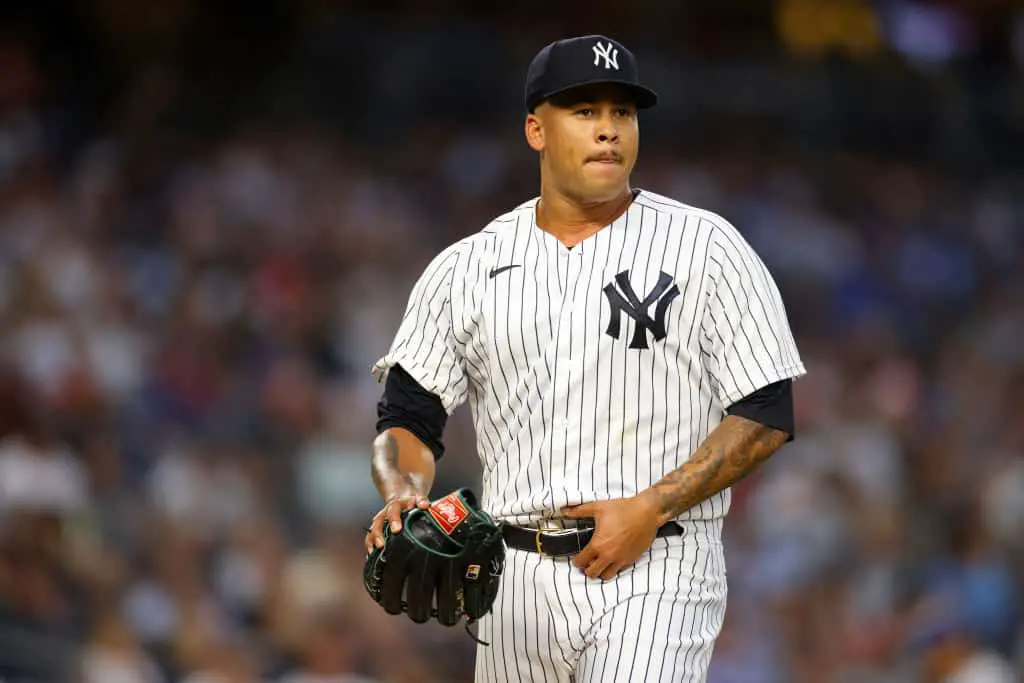 Fast forward to January 14th, 2023, when the same issue that was known at the time of that trade in July 2022 has reared its ugly head again, with the Yankees announcing Montas will miss at least the first month of the 2023 season. It's a significant injury before the thought of Spring Training even comes up for many fans. Montas was penciled in as the 5th starter breaking camp by many writers and the Yankees front office rounding up what has been talked about as a potential top 5 rotation in baseball following the free agent signing of Carlos Rodon. Now the Yankees will look to fill that gap with a committee of Domingo German and Clarke Schmidt, two polarizing figures for many Yankees fans. German is coming off a decent 2022 campaign with 15 games, 14 starts with a 2-5 record, and a 3.61 ERA, but his on-field performance hasn't been the issue. German missed the entire 2020 season due to a suspension stemming from a domestic violence issue with his then girlfriend. Many Yankees fans have not been quick to forget this incident, and no amount of on-field performance will bring him back into a good place in fans minds. Clarke Schmidt appeared in 29 games, three starts with a 5-5 record and 3.12 ERA, mainly out of the Pen for the Yanks. Schmidt came up through the farm as a top starting pitching prospect but has struggled to find significant opportunities to prove his worth as an MLB starter. Many fans believe Schmidt's lack of opportunity falls on the Yankees front office and lack of trust in the righty, and fans think he hasn't gotten a fair shot to prove that high prospect ranking. Either way, the Yankees haven't played a single game, regular season, or spring training, let alone a team workout in Tampa, without getting injury news. What this means for the long-term outlook for Montas is yet to be determined. Still, the trade once applauded across the Majors is blowing up in Brian Cashman's face as his inability to get on the mound and poor performance when he has been there is the current state of Frankie Montas' time with the Yankees. 
New contracts for 2023 come out as several players avoid arbitration
In other more delightful news, the Yankees have come to agreements with 11 of the 12 total arbitration-eligible players for the 2023 season. Two players, Lou Trivino and Isiah Kiner-Falefa came to agreements in November, but nine players signed between Friday and Saturday, avoiding arbitration hearings with the team. The only player not to agree at this time is Gleyber Torres, the team's projected Opening Day Second Baseman. Torres filed at $10.2M, and the Yankees came in at $9.7M, a small $500,000 apart. This should be pocket change for one of the wealthiest franchises in American Sports, but as we've seen recently, the team is hard to budge during negotiations and may take this case to the hearings. Something that typically does not bode well for player relations with the organization, so fingers crossed that a deal gets done prior to that mark. The complete list of signings is below, including the value of the contracts for the 2023 season:
Lou Trivino (RHP)               $4.1M
Isiah Kiner-Falefa (SS)       $6.0M
Frankie Montas (RHP)      $7.5M
Kyle Higashioka (C)           $1.4625M
Clay Holmes (RHP)            $3.3M
Nestor Cortes (RHP)         $3.2M 
Jose Trevino (C)                 $2.36M
Jonathan Loaisiga (RHP)  $2.2625M
Wandy Peralta (LHP)        $3.35M
Domingo German (RHP)  $2.6M
Michael King (RHP)           $1.3M
For more topics on your New York Yankees, please visit @itdbaseball and @PinstripePorch on Twitter and Insidethediamonds.com for coverage on every team across the MLB.