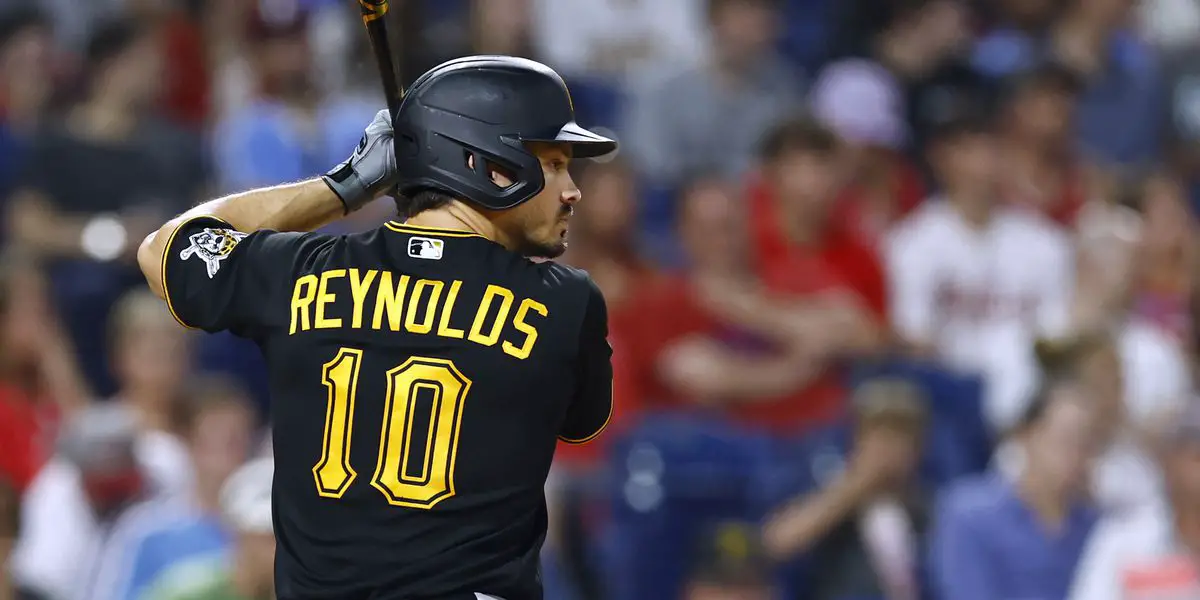 On this exact date twenty-eight years ago, Pittsburgh Pirates outfielder Bryan Reynolds was born. A player that brings so much excitement to the game while also being a competitive personality that's so crucial to this organization. There's no debating Reynolds' worth to this franchise, and he is a true cornerstone of this team that General Manager Ben Cherington should not only keep but also build around. 
For many, including myself, Bryan Reynolds' emergence has been a bright spot. Supporting a franchise that's lost two-hundred games in the last two seasons can be difficult. Kicking away season after season with the same old junk, Reynolds has been a breath of fresh air. Whether going to the ballpark or watching from a distance, Bryan Reynolds is a player you always make time for. With the next wave of Pirates getting ready to make a splash at the Major League level finally, why trade your 28-year-old star outfielder now when you're finally starting to turn the tide? 
After coming over in a trade that sent franchise icon Andrew McCutchen to the San Francisco Giants, it's safe to say Bryan Reynolds lived up to expectations. The 28-year-old has brought a nice balance of offense and defense to the Pittsburgh Pirates. Once the Baltimore, Maryland native dawned the black and gold threads, Pirates fans across the globe witnessed Bryan emerge into a star. 
Over his Major League career, Reynolds carries a .261 batting average with seventy-four home runs and five-hundred hits. The 28-year-old also has a staggering thirteen point six wins above replacement number throughout four seasons. Reynolds' 2022 season definitely had its fair share of ups and downs, but any team that can insert Bryan into their lineup is, without a doubt, a better ball club.
Reynold's bat has some pop, making his talent extremely valuable to this Pirates franchise. Last season the Pirates star had a HardHit percentage of 42.9, making it his personal career high under that statistic; with a Barrel percentage of 7.9, the lowest in his career since his rookie season, it makes for a pretty encouraging 2023 season on the horizon. I'd expect both stats to align with more of Reynold's career averages next season, making him a much-needed presence in this Pirates lineup.
Let's be honest, though, as good as Reynolds is, the issue here is with the financial aspect. After publicly requesting a trade, it's clear that the Pirates management and Reynolds are far apart. After all the positive offseason additions, a move that sees Reynolds out of Pittsburgh would be hard to swallow. Pirates fans across the world who have stuck with this franchise through the darkest of times, to then see one of the very few bright spots just walk away because of an owner that isn't willing to commit financially to a player who's as deserving as any, is a punch in the mouth. 
With all the prospects in the pipeline and fans being sold on the future of this Pittsburgh Pirates franchise. How can you believe in the organization? How can fans trust that better days are on the horizon? It's unfair and cruel to just go year in and year out with the same old garbage. Building a competitive clubhouse takes time, and surely, this is not the way to go about it. Keep Bryan in Pittsburgh, and restore faith in the franchise as the Pirates look to turn the corner.
Thanks for reading! For more baseball content, follow me on Twitter at ITD_Anselmo