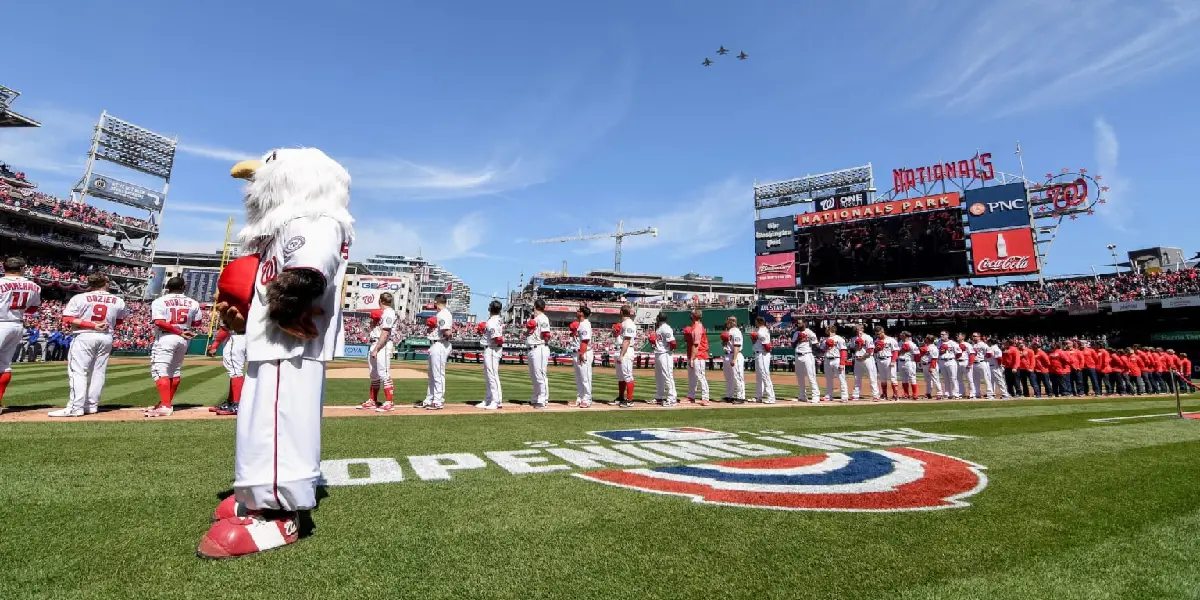 One of the most fundamental questions during Spring Training is who will be the opening day starter. Sometimes, this question is a straightforward one to answer. Other times, it feels as though no one deserves the opportunity. For the Nationals, this question used to have very little thought behind it. It would be Max Scherzer. However, those days are long gone. Currently, the starting rotation seems to be set as the following: Patrick Corbin, Josiah Gray, Mackenzie Gore, Cade Cavalli, and Trevor Williams are primed to be the five-man rotation when camp breaks in five weeks. Of course, injuries may occur, and one of the younger pitchers having a bad spring could dampen these plans, but for this exercise, let's assume that this is the rotation the Nats have to work with. Who among these five pitchers deserves to start on opening day? This article will rank the candidates, starting with the least likely one.
Cade Cavalli
Cavalli will not be the opening-day starter. In fact, his spot in the rotation is far from guaranteed at this point. On Thursday, manager Davey Martinez said of Cavalli, "There's nothing really set in stone." Martinez noted that Cavalli has to pound the strike zone. Considering that, it is easy to dismiss any case for Cavalli starting opening day. Despite this, fans should be very excited to watch Cavalli this season. He was the Nationals' #1 prospect before the Soto megadeal. Maybe a future opening day will feature Cavalli on the bump, but it will not be this one. So, if not Cavalli, then who?
Trevor Williams
Far from an ideal opening-day candidate, Williams did find success last season. He pitched to a 3.21 ERA across 30 games, 9 of which were starts. Signed to a 2-year, $13 million deal back in December, he doesn't have to worry about having a good spring to make the team. In that regard, he has higher odds than Cavalli, but not by much. He was signed to be a number five starter, a decent one at that, but not someone who is leading the rotation. Other than the fact that Williams has a guaranteed major league deal for the next two seasons, there is not much of a case to be made for an opening-day start for him. So, if not Williams, then who?
Mackenzie Gore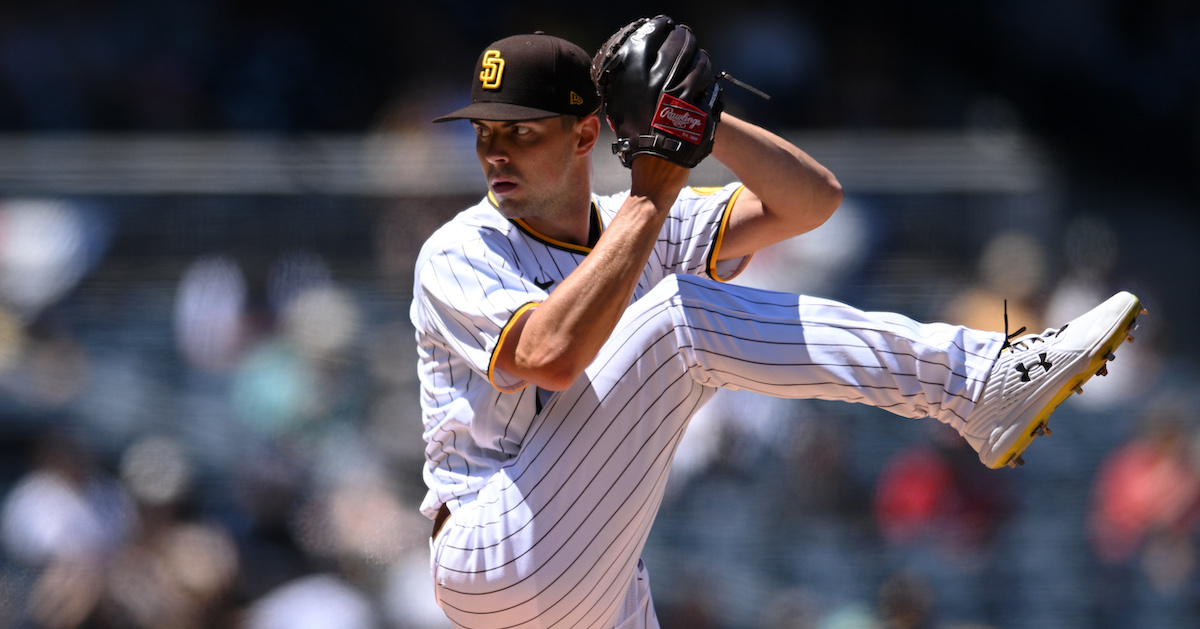 Mackenzie Gore, acquired as a part of the Soto/Bell trade, had the most success in the majors last season of anyone on this list. He burst out of the gate with a 1.50 ERA over his first 48 innings. Unfortunately, a left elbow injury hindered his performance towards the end of his Padres' tenure. He made several late-season rehab starts to try and appear in a major league game with Washington, but fatigue issues while in AAA Rochester prevented that from occurring. So, while there is a case to be made that Gore is the best pitcher in the rotation, it is incredibly unlikely that he would be tasked with an opening-day start this season. As of right now, it's much more essential to make sure the elbow is no longer an issue. Because of this, Gore is out of the running. So, if not Gore, then who?
Josiah Gray
Gray, one of two main pieces acquired in the Turner/Scherzer deal, spent the entirety of last season in the majors. He had no injury issues and is a crucial part of this Nationals rebuild. Based on that information, there is a case for him to start opening day. However, he struggled mightily last season. He led the NL in walks (66) and the majors in HR surrendered (38) despite only pitching 148.2 innings. Walks and home runs are a terrible combination for a pitcher. The root of Gray's problem is his fastball, which was lit up last season. Opponents slugged .738 off of his fastball last year. For context, Aaron Judge only slugged .686 last year. Furthermore, the last player to slug more than .738 in a season was Barry Bonds in 2004. This is not a recipe for success, and as such, the main focus of Gray's offseason has been finding a way to improve the fastball. When combining last season's struggles with his lack of overall experience, he doesn't seem to be the opening-day candidate Washington is looking for. So, if not Gray, then who?
Patrick Corbin
That leaves us with last year's opening-day starter, Patrick Corbin. He got that start as he was the only starter with any kind of big-league experience. As a reminder, the first five starters for Washington last year for Corbin, Gray, Joan Adon, Erick Fedde, and Josh Rogers. While the new rotation is much improved over last year's, it still lacks the big-league experience one might expect in an opening-day starter besides Williams. There is just one problem with Corbin. He has been the worst pitcher in baseball over the last three seasons. From 2020 to 2022, the highest ERA with a minimum of 350 innings belongs to Corbin at 5.82. The next closest is Jordan Lyles at a 5.10 ERA. It is not even close. One could make the argument that Corbin was better down the stretch last year, and that is true. In his starts from August 21st to September 14th, Corbin posted a 2.90 ERA. But we've been led astray by late-season success for Corbin in the past. In September 2021, Corbin produced a 3.82 ERA, leading many Nats fans to be hopeful about a return to form for Corbin in 2022, but this could not have been more of a red herring. So, while Corbin possesses the experience, he is not nearly the ace a team would want to take the ball on March 30th. So, if not Corbin, then who?
The Decision
Actually, we have run out of pitchers. Much like last season, Corbin will likely get the ball to start the season, not by being an ace, but by process of elimination. There is no perfect candidate. There isn't even an alright candidate. This is a far cry from the days of Max Scherzer and Stephen Strasburg being available to pitch, but there is a reason for optimism. This is hopefully the last season of having to pick from the best of the worst for an opening-day starter. One part of this season that is absolutely critical to the rebuild is the core of Gray, Gore, and Cavalli having good years and staying healthy. Look for someone from this group to toe the rubber opening day in 2024. But, for this year, it looks like Patrick Corbin will earn that title yet again.