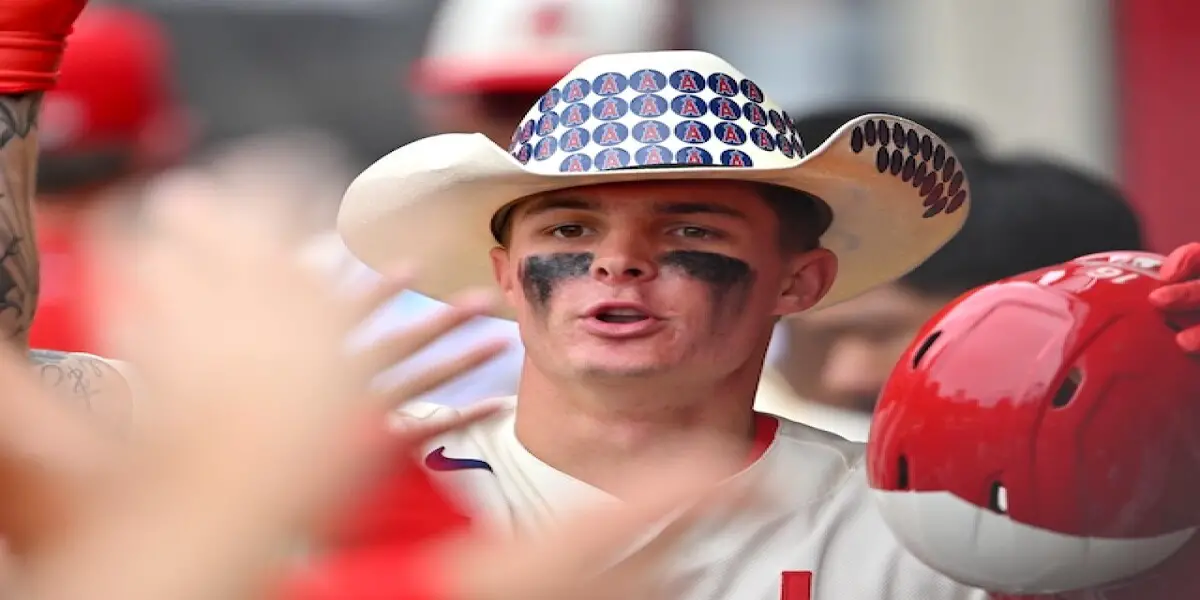 This season has been pretty standard from the Angels' perspective. There have been many times when the Angels have looked like one of the better teams in baseball. Then they will proceed to play like a minor league baseball team for a bit of time. There have been injuries, struggles, trades, people getting released, minor league call-ups, and trusted major leaguers sent down. The best way to describe this has been a roller coaster of a season. We will discuss the ups, the downs, and all the twists.
The most consistent up throughout this season has been the excellence of Shohei Ohtani. He is currently hitting over .300 with 43 HRs and 89 RBI, and 17 steals. He also has a 10-5 record on the mound with a 3.17 ERA, a WHIP (Walks/Hits per inning pitched) 1.06, and 165 strikeouts. To say that he is one of a kind is substantially understanding his skill set. He is in line to win the MVP of the American League going away. His impending free agency will be the most anticipated thing in baseball in quite some time. It will draw interest not only for where he will end up but also for how long and how much money. Mike Moustakas has also been a revelation since coming over to the Halos from the Colorado Rockies. He has brought intensity, a solid glove, hitting for power, and a decent average. Carlos Estevez has been positive, although he has struggled mightily over the last two weeks. Zach Neto has been good in the lineup, but unfortunately, he has been banged up in his rookie season.
The downs of this season have been pretty status-quo for the Angels. The Angels have had injury issues again. The Angels have led the league in the amount of IL days used and the number of people on the IL, and one could say they lead the league in paramount players to team success on the IL. Some would say that Phil Nevin has had a very uneven season as a manager. Many have complained about Perry Minasian and his handling of both the trade deadline, and he may be seen as overly meddling in the day-to-day field operations. The pitching has been very hit-and-miss, and so has the hitting. The team after the all-star break has been very subpar.
Looking ahead to the rest of this year and beyond is a puzzle with many ways of playing out. The biggest domino to fall is going to be Shohei Ohtani. As of now, it is looking pretty unlikely that the team will make the playoffs which is one of the biggest things that Shohei wants in his career to have a chance at winning titles. This makes the outlook for the Angels, keeping Shohei a bit bleak. But to make a counterpoint, the Angels have done all they can to try and put their best foot forward this season. There is also the comfort factor that Shohei does have in Anaheim with his teammates, the manager, and the organization. Is this enough……no one knows but Shohei and his agent. The Angels have very few players under contract going into next season, and most of those players have been very average to missing in action for much of the season. Names like Tyler Anderson, Anthony Rendon, and Mike Trout are the guys under contract. Then you have the young guys such as Zach Neto, Ben Joyce, Sam Bachman, Reid Detmers, Mickey Moniak, and Patrick Sandoval, among others. Many believe that if the Angels lose Shohei, they should also try to get out from under all of the big contracts we have, completely tear it down, and start back up again.
In a perfect world for the Angels, if Shohei resigns, they can get out from under Rendon's albatross of a contract and get a decent haul of young prospects for Rendon that fit Mr. Minasian's mold. If, and it's a massive if, Shohei returns, then I feel the Angels are an impact starter and reliever from being on the cusp of a World Series. The moves offensively that Perry Minasian made were excellent and created a lineup with enough to get us over the hump. His bullpen pickups have been solid to above average and created some depth we did not have to begin the season.
I think all Angels fans are awaiting this offseason with bated breath to see which direction the organization will go.