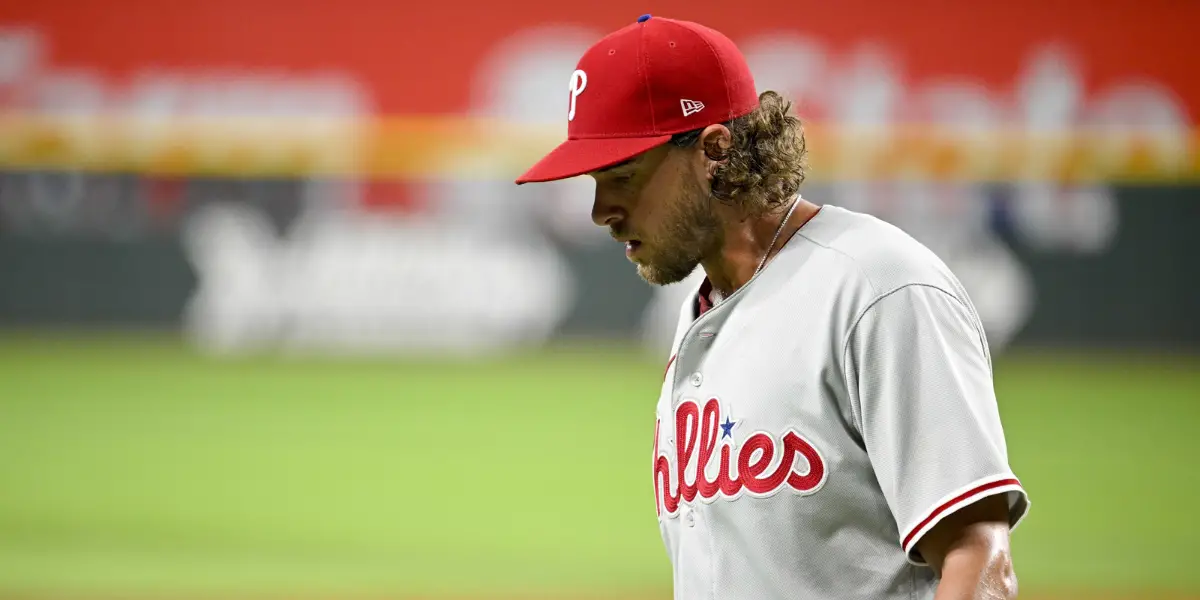 The 2023 MLB season is officially underway, and for the Philadelphia Phillies… it hasn't been a good start. The Fightins have started 0-4, getting swept by the Texas Rangers in the opening series of the season (their 12th loss in a row to the Rangers), followed by an 8-1 loss to the New York Yankees on Monday. The Phillies have their second game vs. the Yankees on Tuesday at 7:05 ET. Philadelphia will start LHP Matt Strahm, and New York will start RHP Domingo German.
So, what's going on? Well, for starters, the Phillies' pitching staff has been absolutely horrendous to start the year, posting an abysmal 9.38 ERA through four games (37 runs), the worst in all of Major League Baseball. Not only have the starters been bad, with Aaron Nola and Zack Wheeler giving up nine combined runs in their two starts, but the bullpen has been more than underwhelming. The Phillies' relievers have already had four relief outings where the pitcher allowed 3+ runs without recording more than one out. Flat out embarrassing. Now, the Phillies have faced two deep lineups to start the season (Rangers; Yankees), but that shouldn't be an excuse. The best teams find a way to beat good teams, and the Phillies have shown minimal hope of that so far.
There haven't been many bright spots in the Phillies' 2023 season so far, but there sure has been one that's stood out: Alec Bohm. So far in 2023, Bohm has hit for a .467 batting average, with one monster opposite field home run off of Rangers' ace Jacob deGrom, two doubles, and a 1.300 OPS. Bohm has been the Phillies' best hitter through four games by a significant margin, but newly acquired superstar Trea Turner has been a highlight himself, hitting for a .389 batting average, with a double, two triples, and a 1.088 OPS so far in 2023. A player that has been really struggling for Philadelphia is slugger Kyle Schwarber. Schwarber only has one hit on the season for a .059 batting average. However, we don't expect Schwarber to stay in this slump much longer, as he's had some very well-hit balls that resulted in outs, including a ball hit to right-center field that would've been a home run (although barely) if not for Rangers' outfielder Adolis Garcia:
Now, it's very early in the season. Four games are not nearly enough to be able to tell how a team is going to perform over 162 games, but what is a known fact is that Phillies fans are not happy. However, things will begin to look up for the Fightins before long. Bryce Harper is due back, Ranger Suarez is due back, we may see the debut of #1 pitching prospect Andrew Painter, and most importantly: there are 158 games to go. That's more than enough time for the Phillies to turn their slow start around. Philadelphia will be just fine.