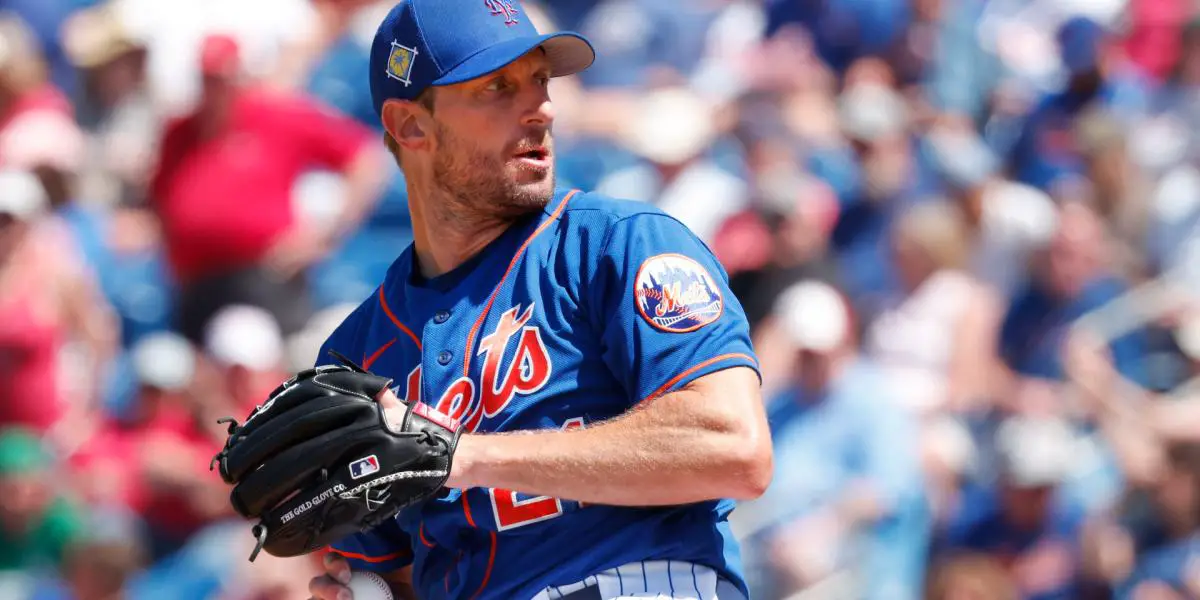 In this one, I will list and predict my Starting Rotations for the 2023 season, assuming all these teams stay fully healthy this season, I could see this being the teams with the best-starting pitching.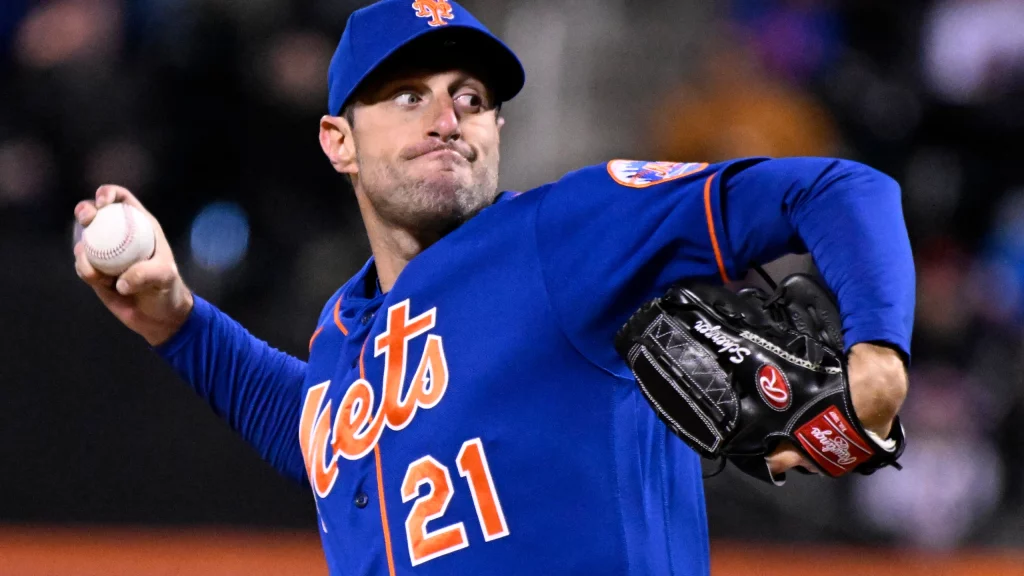 1.) New York Mets
In my mind, the Mets have the best starting rotation entering this season. According to FanGraphs, they are expected to be the number four rotation, but I think the addition of Justin Verlander is an upgrade over Jacob deGrom and makes this rotation better, you can expect Verlander assuming he stays healthy, to finish in the National League Cy Young conversation. Max Scherzer will be back and continue to be one of the game's best pitchers. The Mets did also lose Chris Bassitt and Taijuan Walker in free agency. The Mets replaced those two with Jose Quintana, and the biggest question mark for this team is Kodai Senga. The final question is what Carlos Carrasco will this team get for this season, if it's the Carrasco from last season, then I have no doubt they will be the best rotation in baseball. Fangraphs expects this rotation to finish with a 14.1 WAR, I think they will finish around a 16.3 for the 2023 season.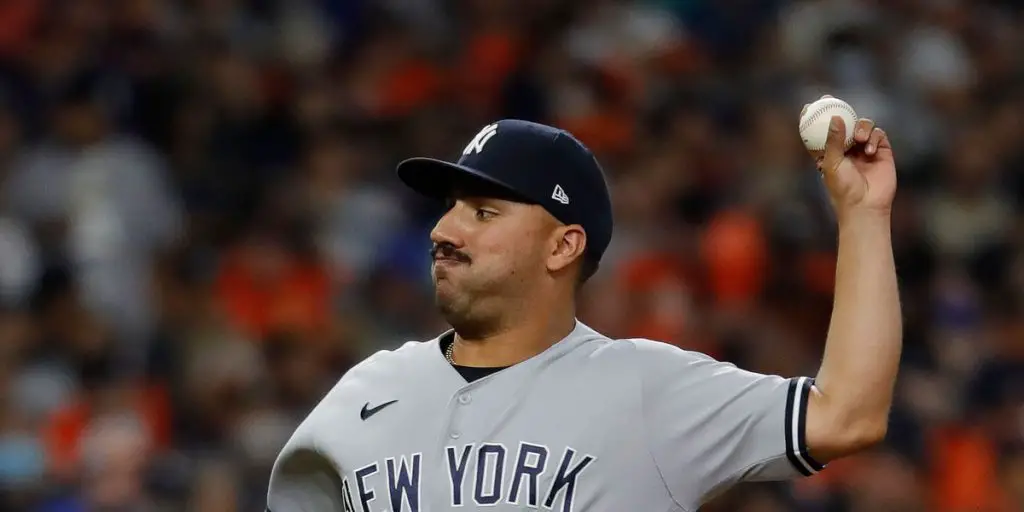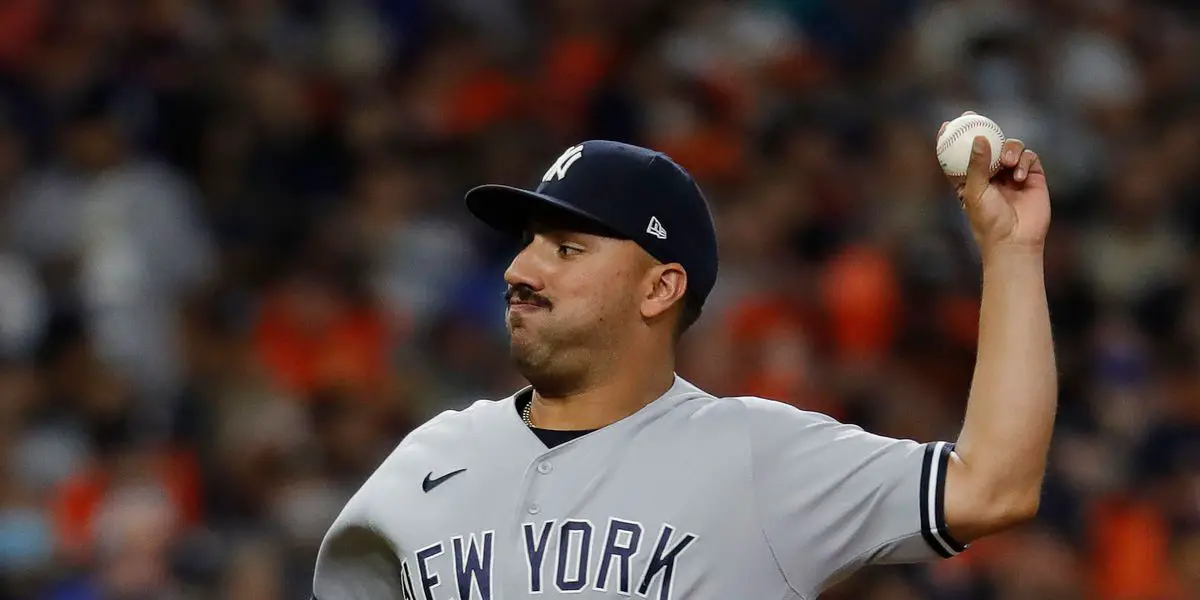 2.) New York Yankees
The Yankees enter the 2023 season as a team that very well could overtake the Mets as the best rotation, but I have a lot of questions for them, which is why I put them second on the list. Gerrit Cole will be his normal self and finish in the Cy Young conversation, but my questions are after him. Carlos Rodon was a big named free agent pitcher, and he decided to go to New York to pitch for the Yankees, in his career in the American League, he struggled aside from one season, and that was in 2021, which got him paid by signing with the San Francisco Giants in free agency. Nestor Cortes will have to prove to the Yankees that last season was not a fluke and pitch like that again this season. The other two starters are Luis Severino and Frankie Montas, which goes back to a lot of questions for this rotation, can Severino stay healthy, and can Montas go back to his old self and pitch as he did in Oakland. Fangraphs has the Yankees to finish with a 15.9 WAR, I predict they will finish at exactly that a 15.9.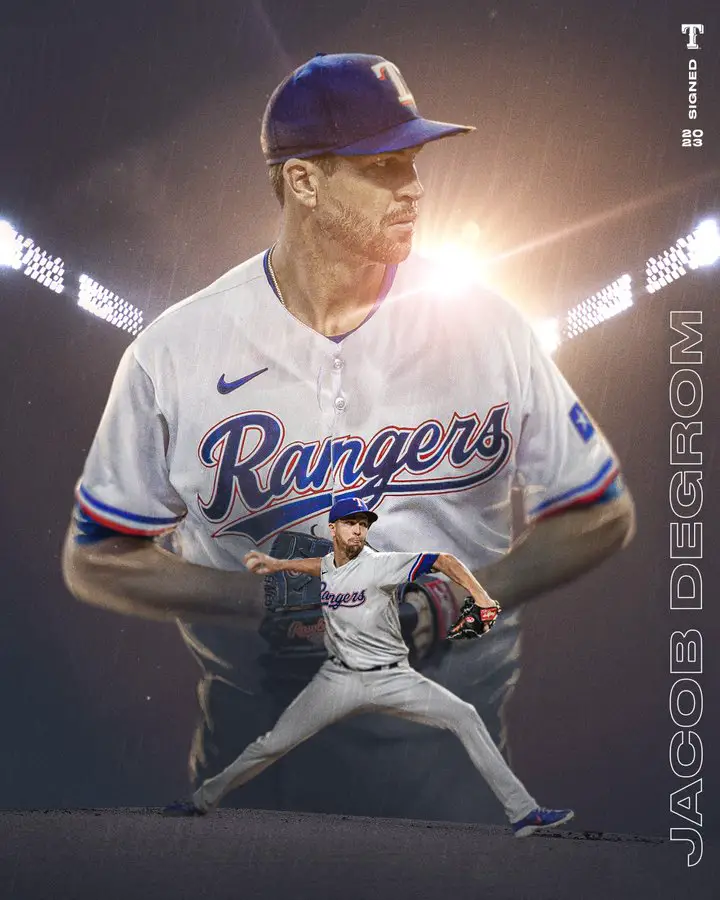 3.) Texas Rangers
The Rangers added three new starters to go with two returning pitchers, Martin Perez, and Jon Gray. Perez was the Rangers' best pitcher last season, but this season he will not be relied on so heavily with the new additions. The Rangers added Jacob deGrom in the biggest surprise of free agency, and then they added Andrew Heaney and flamethrower Nathan Eovaldi. If deGrom and Eovaldi can stay healthy for the whole season, they will provide a boost to a team that could use good pitching. Fangraphs has them as the fourth-best starting rotation with a 14.7 WAR, I think they will finish better than that with a 15.7 WAR for the season. This might be my favorite rotation to watch entering the season.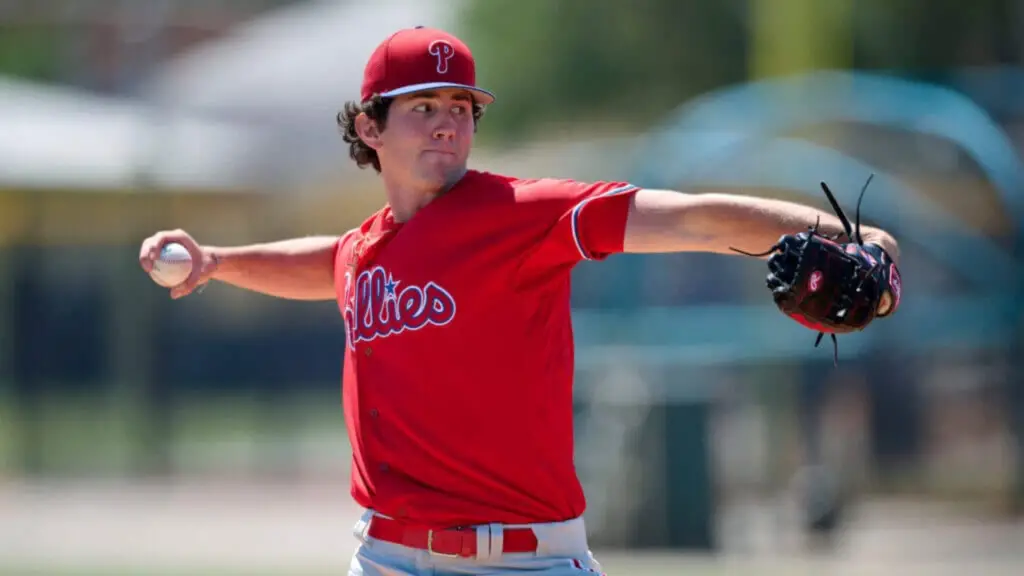 4.) Philadelphia Phillies
The Phillies shocked a lot of people last season, making it all the way to the world series, and a huge part of that was their starting pitching. Aaron Nola and Zack Wheeler are a solid one-two punch for the front end of the Phillies rotation. Ranger Suarez made a name for himself last season, becoming a starter and being an effective one that helped the Phillies make their run. Now they will add Taijuan Walker to the mix, who will be a solid number four starter in this rotation. Now the final spot is expected to be Andrew Painter, who the Phillies drafted in the first round of the 2021 draft, and he pitched well across three levels of the minors last season and could very well make this rotation dangerous. Fangraphs has them to finish with a 13.8 WAR, I think they will finish around a 15.2 WAR assuming Painter can pitch as he did across the minors.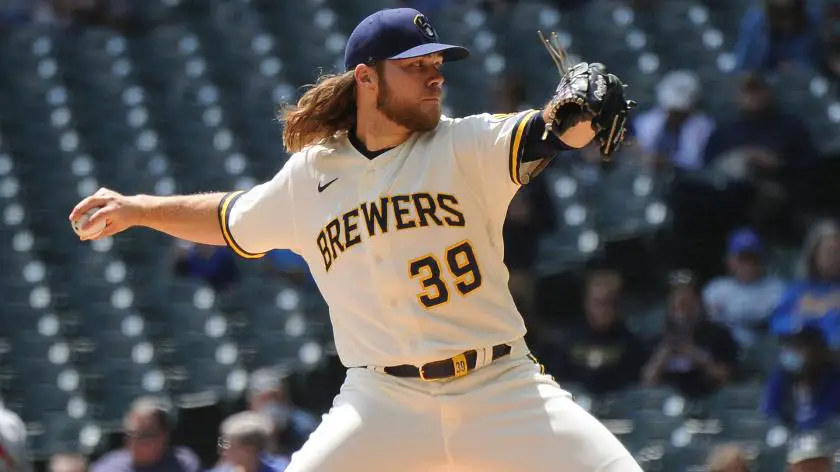 5.) Milwaukee Brewers
This Brewers team has a great one-two duo, just like the Phillies may even be better than the Phillies in Corbin Burnes and Brandon Woodruff, but the rest of the rotation has them as the fifth-best rotation entering the season in my eyes. They are projected to finish with a 13.7, while I think they finish with a 14.8. The Brewers' three and four starts will be the same as last year in Eric Lauer and Freddy Peralta, who both pitched well last season, but I do not expect them to pitch like that this year. The addition they did make in the offseason was Wade Miley, who I do not see as an executive pitcher anymore, which is why I have them so low compared to FanGraphs, who has them as the number two rotation for the season.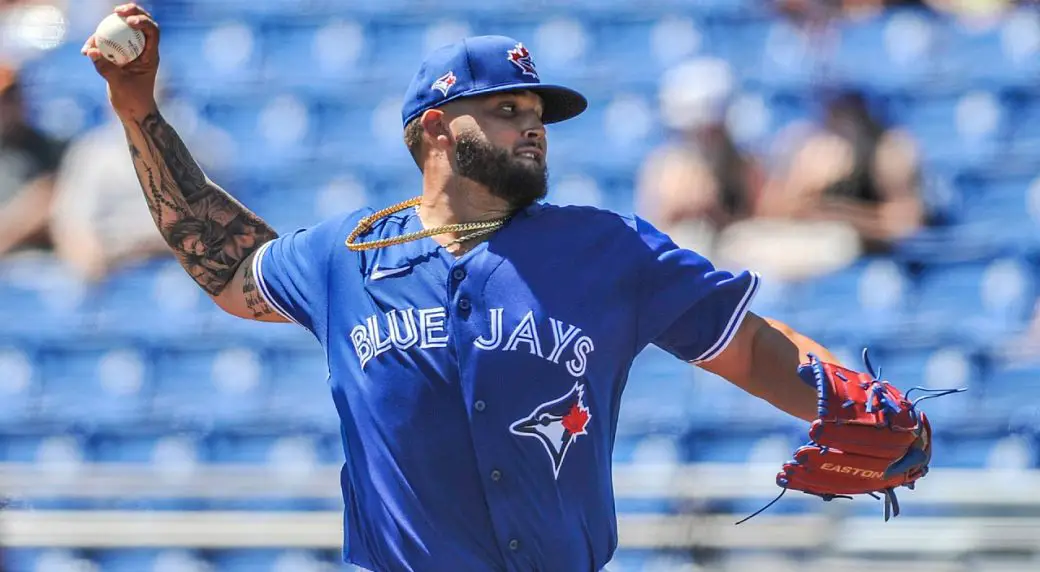 Honorable Mention: Toronto Blue Jays
The Blue Jays, in my opinion, could have the most upside in the season, but it will depend on which version of each starter they get. FanGraphs has them as the 11th-ranked rotation, which after last year, might be a fair assessment. Alek Manoah should be back in the American League Cy Young race, and he may even have a solid shot to win it. If Kevin Gausman and Jose Berrios can pitch as they have in their careers, unlike last season, they could catapult the Blue Jays into the top five. The bottom two starters to start the season will be Chris Bassitt, who comes over from the New York Mets and gives the Blue Jays a solid number four starter, and the last starter for at least the start of the year will be Yusei Kikuchi. Kikuchi may end up moving to the bullpen in July when Hyun-Jin Ryu retires from Tommy John surgery and will make this rotation solid, if Ryu were starting the season, I would have had the Blue Jays at number five. FanGraphs has them predicted to finish with an 11.9 WAR, while I think they will finish with a 14.3 with Ryu back.