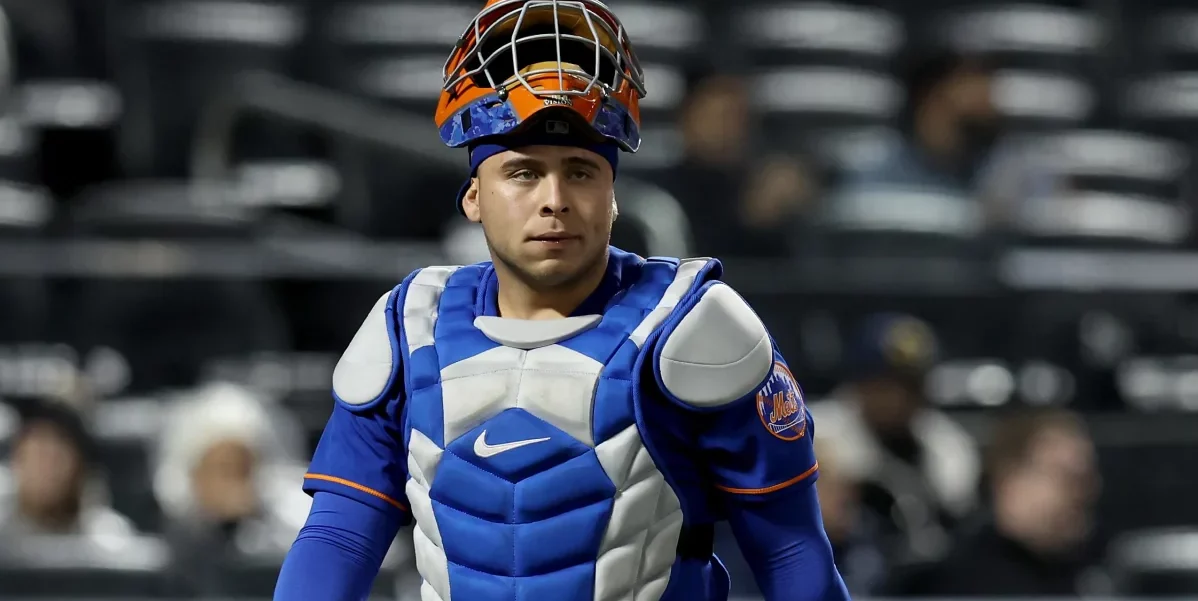 1. Francisco Alvarez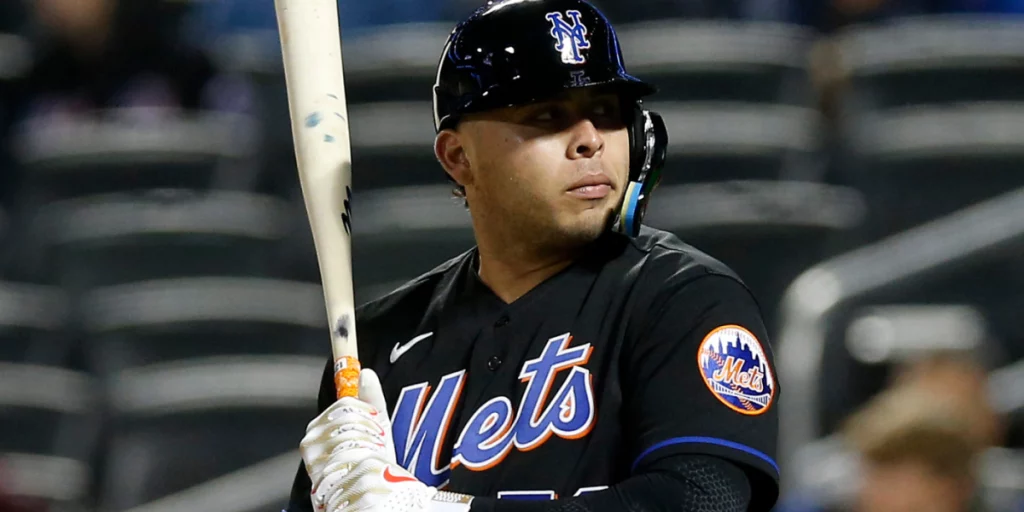 The number three prospect, according to MLB.com, going into 2023 is the Mets' 21-year-old catcher, Francisco Alvarez. Alvarez was signed by the Mets in 2018 as an international free agent and immediately began rising in the rankings, becoming a consensus top-100 prospect after his age-17 minor league season in 2019. Alvarez slashed .260/.374/.511 with a .885 OPS in 2022 between AA and AAA with 27 home runs in 112 games before earning a late September callup to New York. He played just five games but had a .786 OPS and hit his first career home run. At age 20, he was the youngest player in the majors last year. Alvarez's defense is more questionable, as although he isn't a bad catcher, he still has plenty of work to do, which could prevent him from earning an Opening Day roster spot in 2023.
2. Brett Baty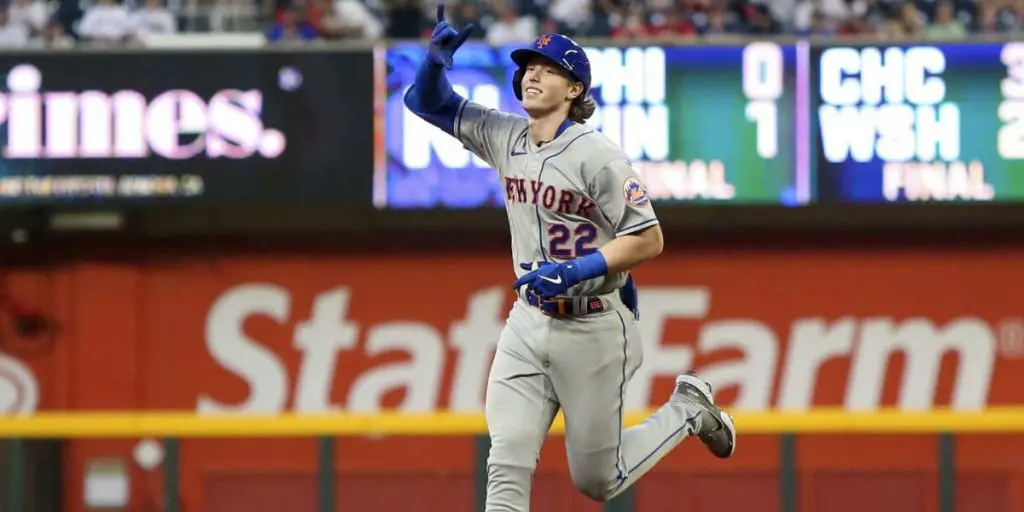 Without Correa, Baty is once again seen as the Mets' third baseman of the future and primed for a significant role on the 2023 Mets. Baty is ranked as the #21 prospect in baseball and is the #2 third base prospect. Baty slashed .315/.410/.533 with a .943 OPS across 95 minor league games in 2022 (89 in AA, 6 in AAA) before being called up to the majors to make his debut on August 17, where he hit a home run in his first major league at-bat against the Atlanta Braves. Baty later injured his thumb after just 11 games, requiring season-ending surgery, and struggled for the most part across his first 38 at-bats. Baty was drafted 12th overall by the Mets in the 2019 draft and has hit very well at every level in the minors since then. The Mets have veteran Eduardo Escobar currently at third, but with a strong showing at Spring Training, Baty could easily win the starting job outright.
3. Kevin Parada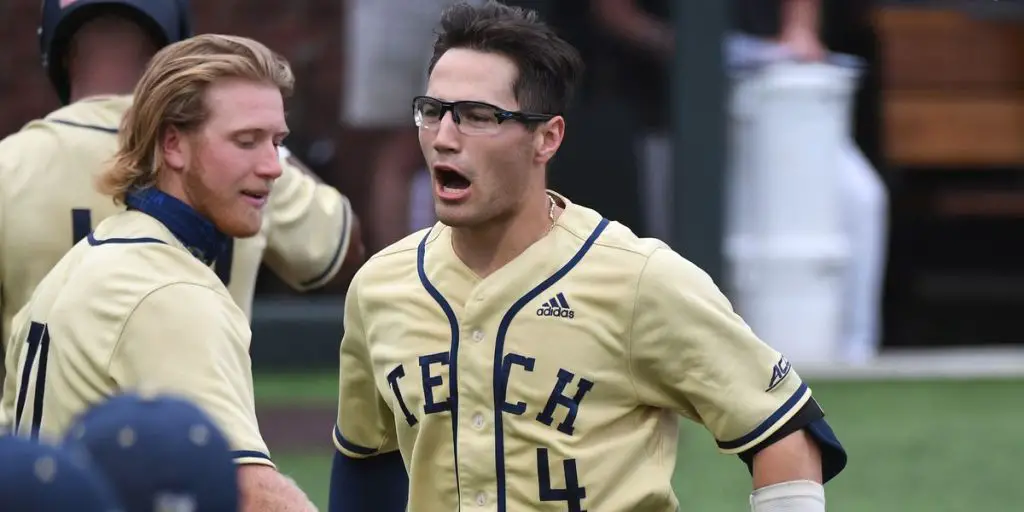 With their first pick in the 2022 draft, the Mets selected Kevin Parada 11th overall. Parada is ranked as MLB's 36th best prospect and gives the Mets two of the top three catcher prospects, along with Francisco Alvarez. Parada played two seasons for Georgia Tech before being drafted, and in 2022, he hit .361 with a 1.162 OPS and 26 home runs in just 60 games. Across 13 minor league games in 2022, he slashed .275/.455/.425 between rookie and A ball. Parada profiles as a decent defender, although his arm strength was below average throughout college. He is likely to be a bat-first catcher in the future with the potential he brings at the plate.
4. Alex Ramirez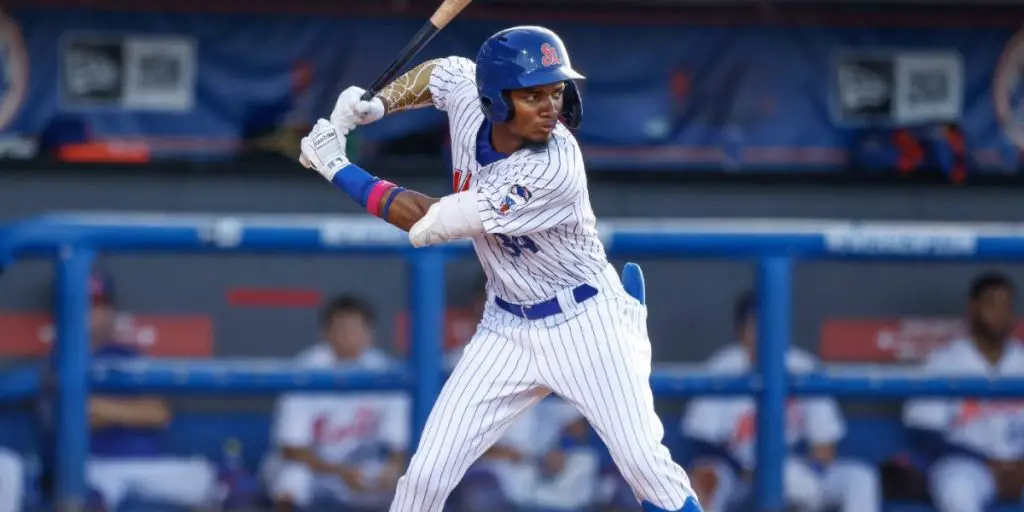 At age 19 in 2022, Ramirez played 121 games between A and A+, slashing .281/.346/.436 with 11 home runs and 21 stolen bases. The Mets signed Ramirez in 2019 out of the Dominican Republic as an international free agent, and he made his professional debut in 2021 with the St. Lucie Mets. Ramirez has incredible bat speed but has struggled with breaking pitches throughout his career. He also has great speed, allowing him to steal bases and play center field. Ramirez is easily the Mets' top outfield prospect, although he has had some issues with strikeouts, weak contact, and elevating the ball. At just 20, Ramirez still has time to grow into his 6'3 frame, with much of his power potential still untapped. He just cracked MLB's preseason prospect rankings, coming in as the #96 prospect in baseball.
5. Jett Williams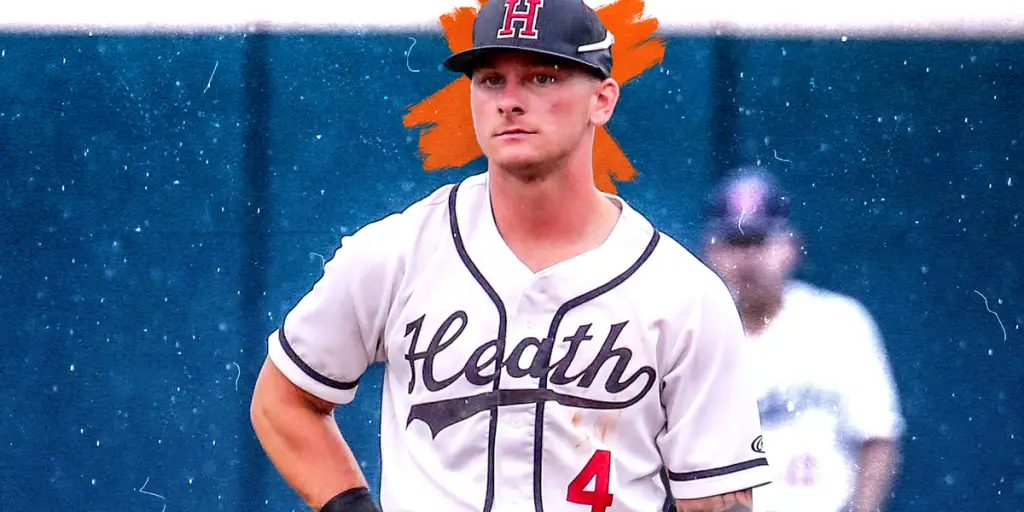 Jett Williams was picked with the Mets' second selection in the 2022 draft at 14th overall and played ten games in his first professional season. Williams put up a .803 OPS in 10 games in rookie ball as an 18-year-old. Williams is just 5'8, which has made him smaller than the rest of his fellow players throughout his life. The Mets signed him for $3.9 million after the draft out of Rockwell-Health High School. Williams has a quiet setup at the plate with excellent bat speed. He also should be able to develop nicely at shortstop, although some believe he will wind up somewhere else due to his arm strength.
6. Ronny Mauricio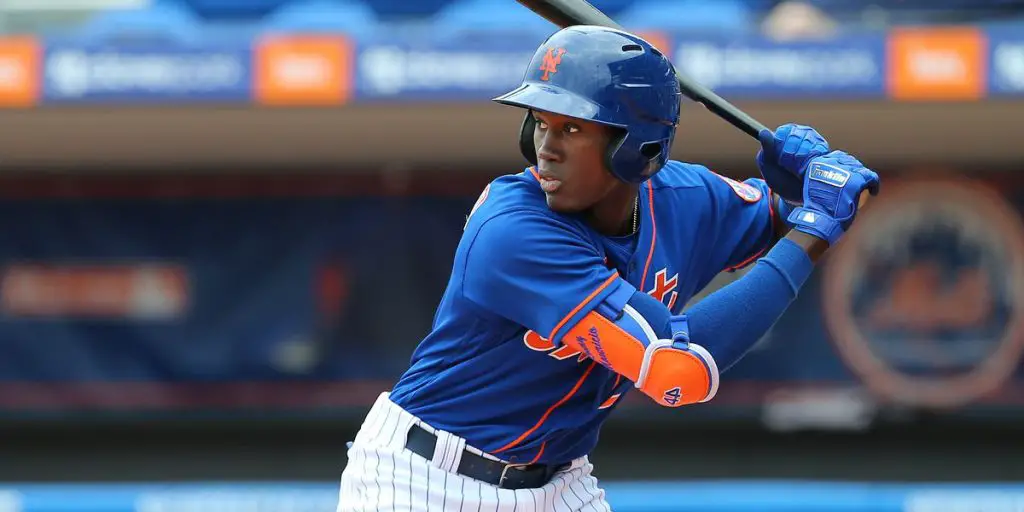 Mauricio had another solid season in the minors at age 21, playing 123 games in AA. Mauricio slashed .259/.296/.472 with 26 home runs and 20 stolen bases for Binghamton. He then went on to win the Dominican Winter League MVP with five home runs and ten stolen bases with a .803 OPS in 46 games. Mauricio made his professional debut in 2018 as a 17-year-old and has since struggled with strikeouts and walks, but impressed with his raw power as he grows into his 6'3 frame. He has great potential as a shortstop, with 30-30 capabilities, but he needs to improve in his plate discipline for that to occur.
7. Mark Vientos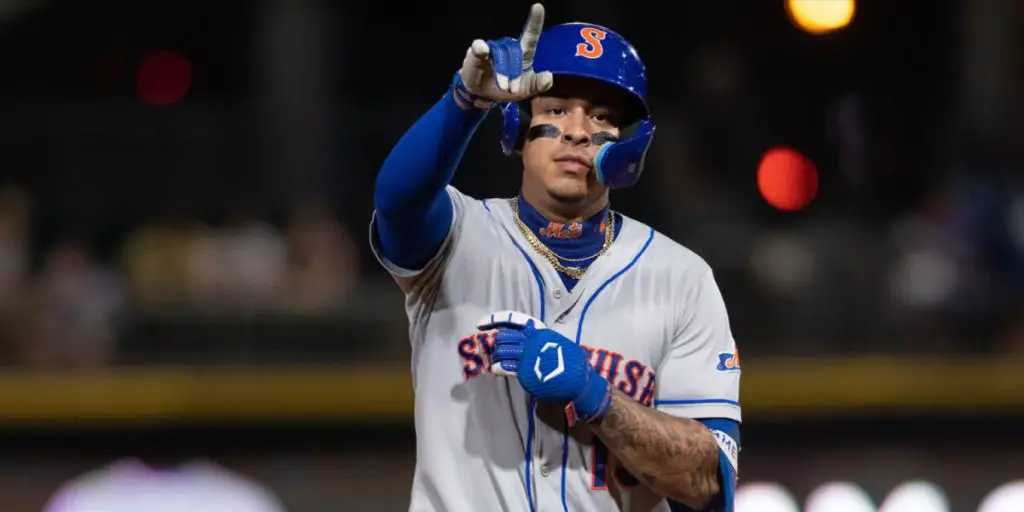 Mark Vientos made his major league debut this past season and struggled in 16 games for the Mets. Vientos hit just .167 in 36 at-bats with one home run and a .546 OPS after being called up, mainly as a DH against lefties. He rose quickly in 2021, playing mostly for Syracuse in AAA, putting up a .933 OPS and 25 home runs in 83 games. In 2022, Vientos slashed .280/.358/.519 in 101 games for Syracuse, with 24 home runs and 72 RBIs. The biggest issue for Vientos is his defense, as he has played third, first, left, and DH while consistently struggling defensively. He will have a challenge finding a role on the Mets roster, with players above him at both corner infield roles, but he has a bat that will likely force the Mets to find him a spot.
8. Blade Tidwell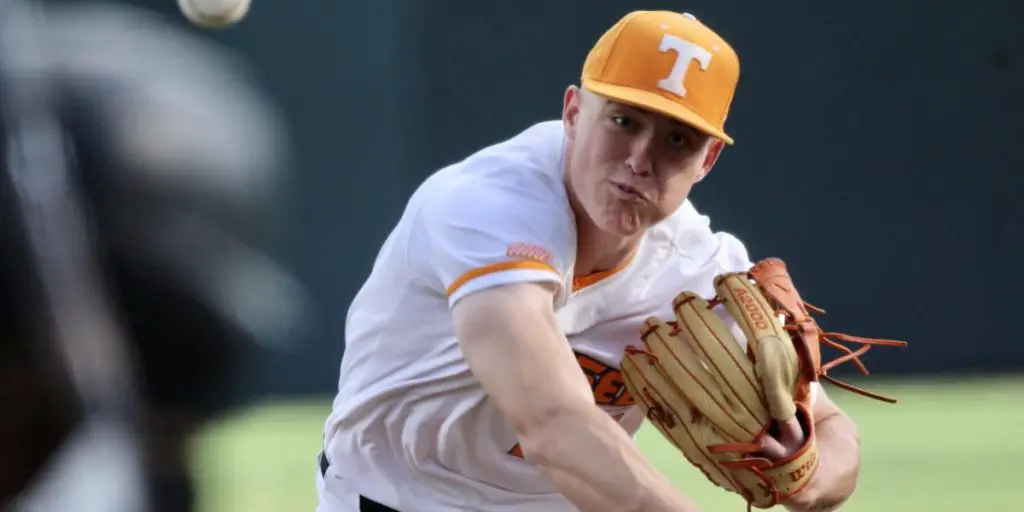 The Mets drafted Tidwell in the second round of the 2022 draft out of Tennessee. Tidwell made five starts in his first professional season with a 1.93 ERA in 9.1 IP. He had a 3.00 ERA in 39.0 innings as a sophomore in college at age 21 after pitching 98.2 innings as a freshman. Tidwell has a mid-90s fastball, reaching a peak of 97 MPH. He also boasts a slider, curveball, and changeup, with the slider being his best pitch. It has spin rates that range between 2500-2800 RPM and generates plenty of whiffs. Tidwell's curveball and changeup round out his arsenal as two solid pitches, although he doesn't throw them too often.
9. Calvin Ziegler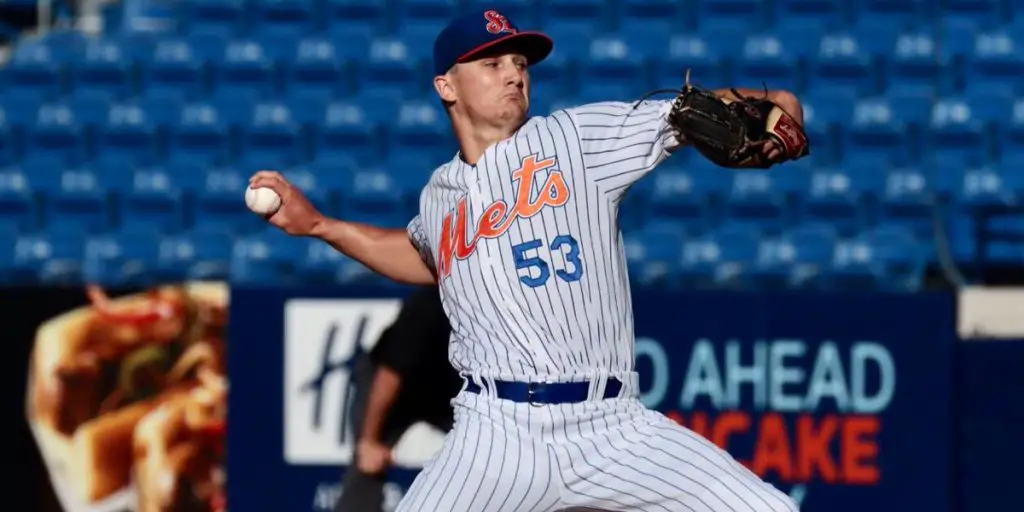 Ziegler made his professional debut in 2022 as a 19-year-old after being drafted in the second round in 2021. He had an ERA of 4.44 in 16 games and 46.2 innings, striking out 70 batters, good enough for a 13.5 K/9. His fastball also reaches the mid-90s and can reach the high 90s as well. He also adds a good curveball and changeup and has improved in his command as a prospect, although that is still an area of concern. As the Mets' top overall draft signee of the 2021 draft, Ziegler gives the Mets a lot to look forward to as he rises through the minors.
10. Matt Allan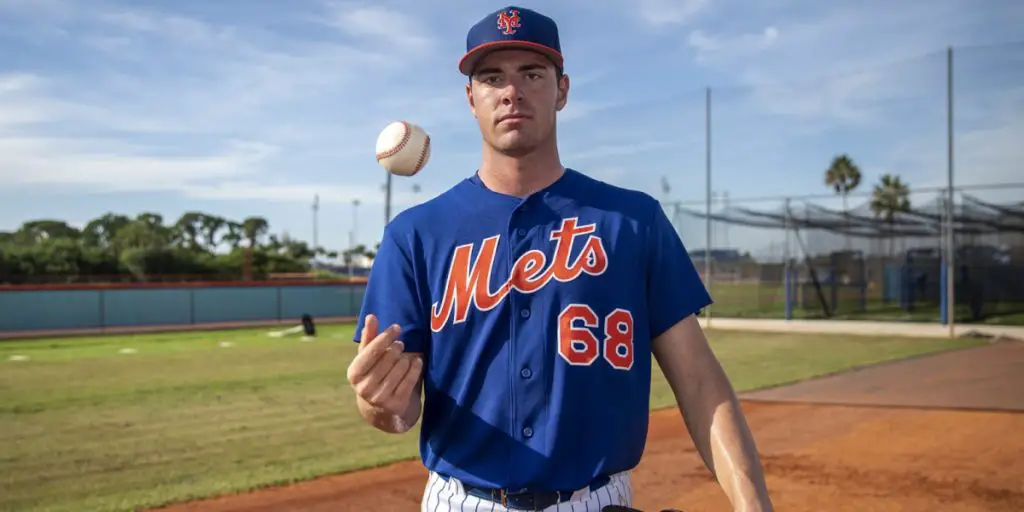 It's hard to say too much about Matt Allan now, as he has thrown just 10.1 professional innings after being drafted in 2019. Major surgeries have derailed Allan's progress, and he just underwent another UCL injury, ending his 2023 season before it even began. He did well in those first innings, with a 2.61 ERA and 14 strikeouts. Before the injuries, Allan had a mid-90s fastball with a curveball and changeup. His curveball was seen as one of the best of the 2019 draft, and he had solid command of it. However, Allan will now miss another full season, and if he can return in 2024, it will be five years since he last pitched in a competitive game. While he still may have the talent from when he was drafted, he is a massive unknown in the Mets system.