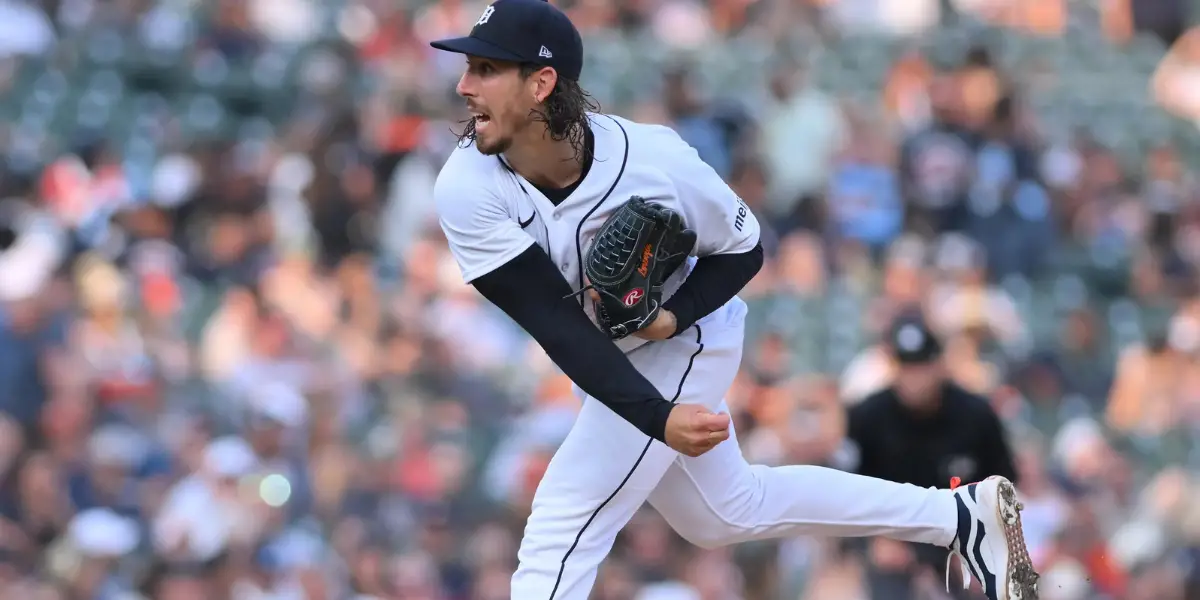 The first Tigers starter expected to be moved has been traded as the Detroit Tigers and Philadelphia Phillies strike a deal.
The Tigers and Phillies have agreed to a trade that will send Michael Lorenzen to the 2022 National League Champions.
Lorenzen, who joined the Tigers in the off-season after signing a one-year deal, has pitched exceptionally well for Detroit this season. He was named the Detroit Tigers' all-star representative after a great start to his 2023 campaign. In a recent outing against his former team, the Los Angeles Angels, Lorenzen's 22.2 scoreless inning streak was snapped. At the time, it was the best scoreless innings streak in baseball. The right-handed starter has a 5-7 record with a 3.58 ERA and 2.0 war in 18 starts. In 105.2 innings pitched, Lorenzen struck out 83 batters and walked 27. It's safe to say the Tigers got precisely what they were looking for with Lorenzen this season. The return they got was respectable, considering Lorenzen is just a rental.
Tigers acquire 2B Hao-Yu Lee in Lorenzen trade with Phillies
Lee, a 20-year-old infielder, was the 5th-ranked prospect in the Phillies organization. He signed with Philadelphia on July 15th, 2021, when he was 18, for $570,000. Lee was signed out of Taiwan. He's coming off of an injury and is playing pretty well at the High-A level right now. Lee is 5′ 9″ and only 190 pounds. He's a right-handed hitter, and he throws right-handed. Lee is slashing .283/.372/.401 this season with five home runs and 26 RBIs. Most notably, Lee has 14 stolen bases this season. Overall, I like the return. We needed to get bats back in these trades, and that's precisely what happened with the Lorenzen trade. I can't be upset about a top 5 prospect, either. My only complaint is that I hoped to land a bat closer to being MLB-ready.