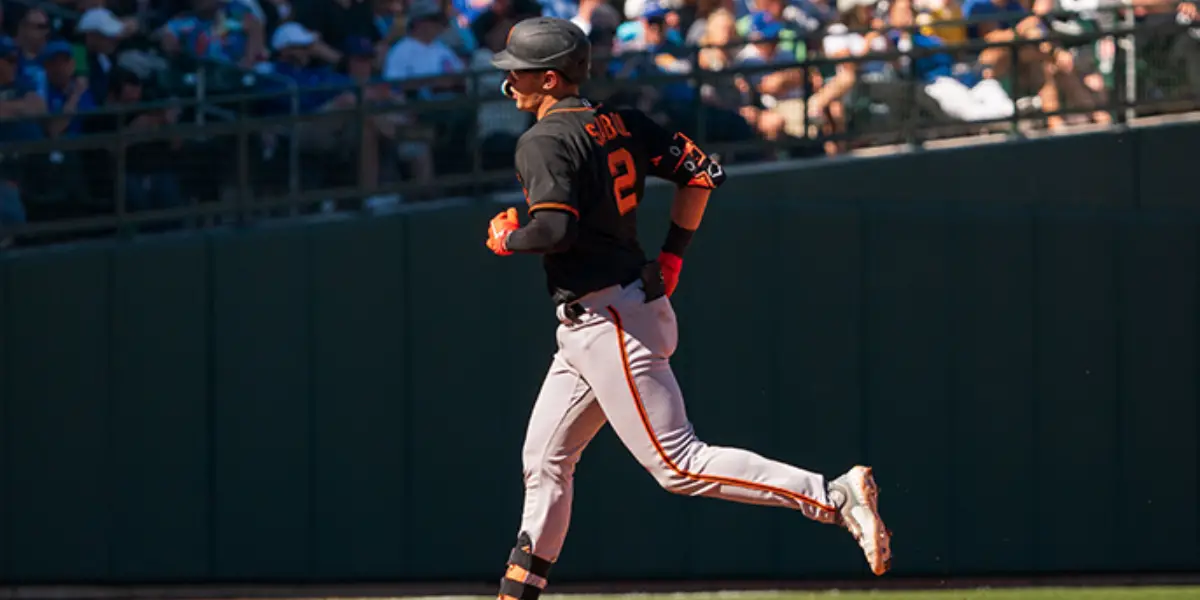 Not much is typically expected of Rule-5 draft picks, with the majority of them getting cut before Opening Day and most of them not making it to the end of the season on the team that claimed them. However, the Giant might have found a gem in C/OF Blake Sabol.
Sabol was originally a Rule-5 pick of the Reds, but he was traded to the Giants for cash and RHP Jake Wong, a pitcher with a 4.26 ERA in High-A. It's still too early to tell, but this trade could be another one of Farhan Zaidi's trades that looks small and insignificant but eventually pays huge dividends for the team.
Through nine spring games, Sabol is hitting .526/.615/1.158, which are absurd numbers, even for spring training. He has three homers, three doubles, and five walks to only four strikeouts.
Sabol is a catcher but has also shown off natural athleticism, as he has legged out a bunt hit and stolen a base. The Giants ranked only 22nd in stolen bases last season, and with the new rules aimed for an uptick in stolen base numbers, the Giants certainly like more athleticism at every position.
Sabol has impressed many players in the Giants camp and has garnered the respect of coaches and players with his hard work and demeanor.
The only thing blocking Sabol's spot on the Opening Day roster is his inexperience behind the plate. Sabol has only caught 94 games in the minors and is still learning the position. Still, that hasn't phased him or the pitchers he's caught. Sabol has drawn praise for his framing and game-calling skills. However, he has had some rough days controlling the basepaths, and with the new rules, that will be a point of emphasis for him.
Many pitchers, including veteran Alex Cobb, have been impressed with Sabol behind the plate. Cobb praised Sabol's demeanor and confidence as a catcher. Manager Gabe Kapler mentioned that Sabol is the hardest working of the catcher group, and has been getting respect from the pitchers for his hard work. Sabol has already formed good relationships with most of the squad, including bonding with pitcher Sean Manaea over their shared Samoan heritage.
Injury Notes
SS Brandon Crawford has left knee discomfort and will miss at least a week
OF Mitch Haniger has a Grade 1 Oblique strain and will be shut down for at least a few weeks, although Grade 1 strains usually need about four weeks to heal, putting his Opening Day availability in doubt
3B David Villar has a mild hip flexor strain
LHP Thomas Szapucki is seeking a second opinion today after dealing with neuropathy
TWP Ronald Guzman came out of the game in pain after throwing a pitch and will undergo an MRI on his forearm
2B Isan Diaz came out of the game with hamstring tightness