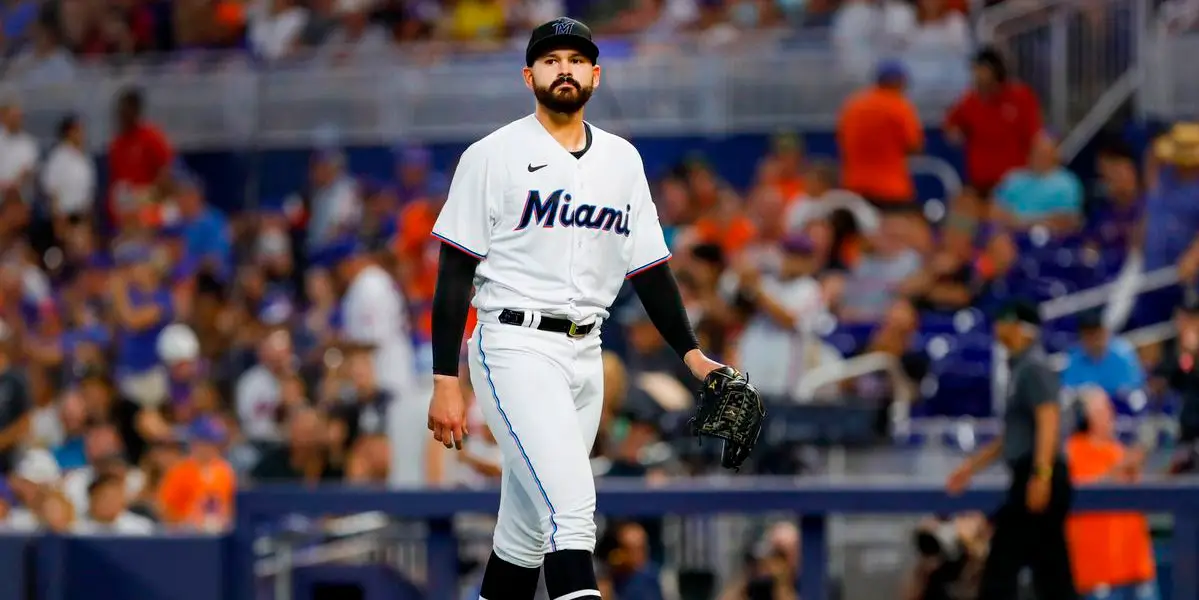 During the 2022 MLB season, Pablo Lopez put up a 3.75 ERA across 180.0 IP, both respectable numbers. But what if I told you that one team gave him almost a third of his earned runs?
The Stats
Here are the numbers for Lopez against this team during the 2022 MLB regular season:
24 Earned Runs
22.2 Innings Pitcher
That equates to a 9.53 ERA, which would rank as the worst among qualified starting pitchers in 2022.
So what team gave Lopez so much trouble?
The Answer: The New York Mets
The Starts
Here are the numbers from each of Pablo's five starts versus the Mets in 2022:
6/17/2022: 5.1 IP, 6 Earned Runs. Yikes.
7/8/2022: 5.0 IP, 1 Earned Run. Alright, maybe he's making a comeback?
7/31/2022: 2.2 IP (!), 6 Earned Runs (!). Safe to say he's not making a comeback.
9/10/2022: 3.2 IP, 8 Earned Runs. Yikes 2x.
9/27/2022: 6.0 IP, 3 Earned Runs. After making his fifth start, in the Marlins' third to last series of the year, Lopez finally gets his first quality start vs. the Mets.
The Sans-Mets Stats
Obviously, we cannot remove the awful starts versus the Mets from Lopez's resume, but for the fun of it, let's say we did. What would they look like? If you remove Lopez's start vs. the Mets in 2022, he would've put up a 2.91 ERA in 157.8 Innings Pitched, stats that compare to that of someone like Carlos Rodon.
Going Forward
Is Pablo Lopez ever going to be as good as Carlos Rodon? No.
Is it *hilarious* that if you remove the starts from ONE team, they even look similar? Hell Yes.
I think we can all agree that Pablo Lopez is very thankful for getting traded to Minnesota this past Winter.