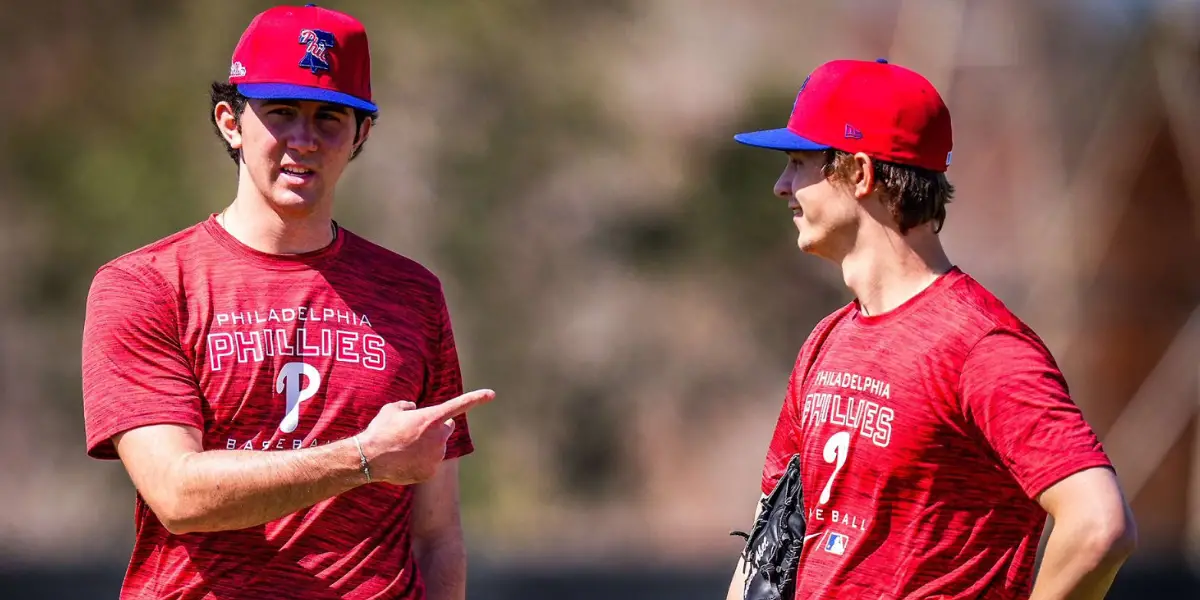 The Phillies farm system has come a long way over the last few years. In 2021, Spencer Howard was our top prospect, followed by Mick Abel. Now the Phillies Have the number 6 prospect in all of baseball in Andrew Painter, and the Farm system is only getting better under the direction of Dave Dombrowski.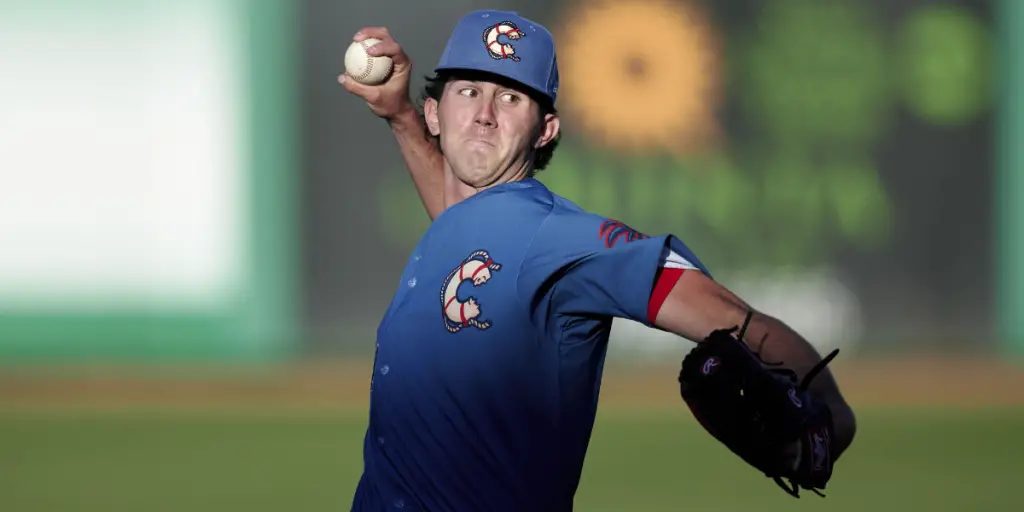 1. Andrew Painter, RHP
Andrew Painter is simply the best right-handed pitching prospect in baseball; after being drafted 13th overall in 2021, the righter hander posted a 1.56 ERA in 2022 with 155 strikeouts over 103.2 innings during his 22 starts. Painter skyrocketed throughout the minors in 2022, being promoted from A ball to AA in just one season. Painter is primed to make his major league debut in 2023 and has very high hopes going into 2023.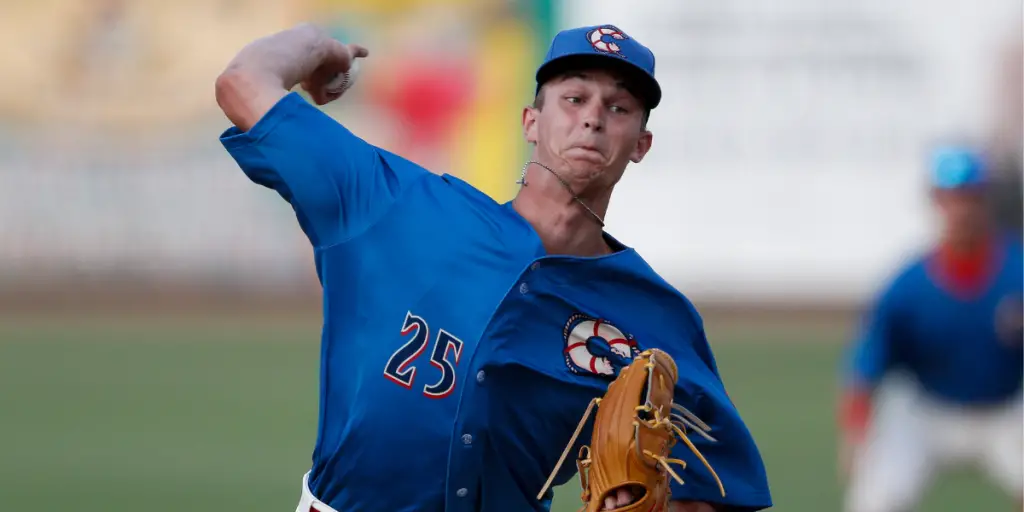 2. Mick Abel, RHP
Mick Abel has been the co-star of Andrew Painter for the time they have been together in the Phillies farm system. Abel has shown some very good stuff during his time in the minors with his fastball that sits around 95 MPH while flashing a plus slider with some developing off-speed pitches. Abel has a chance to have a very bright career in the big leagues one day.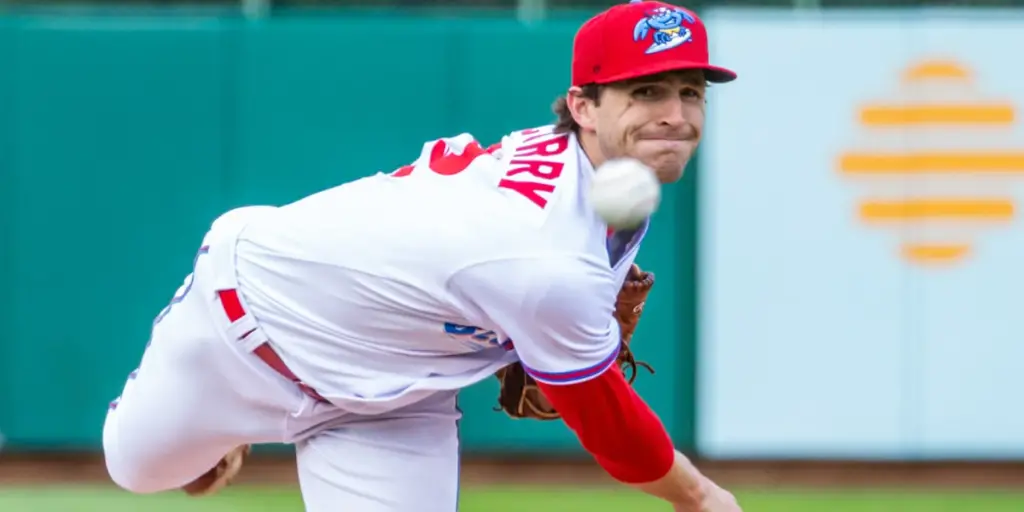 3. Griff McGarry, RHP
Griff McGarry is one of the big three starting pitching prospects in the Phillies farm system. McGarry had amazing numbers in AA, posting a 2.20 ERA in 32.2 innings while holding the opposing team to a .123 batting average, but the big problem with McGarry? Control. McGarry walked 53 guys in 87 innings. However, McGarry struck out 130 guys, his control is a definite issue, but I think the Phillies can fix that and have him contribute at the major league level as a bullpen arm.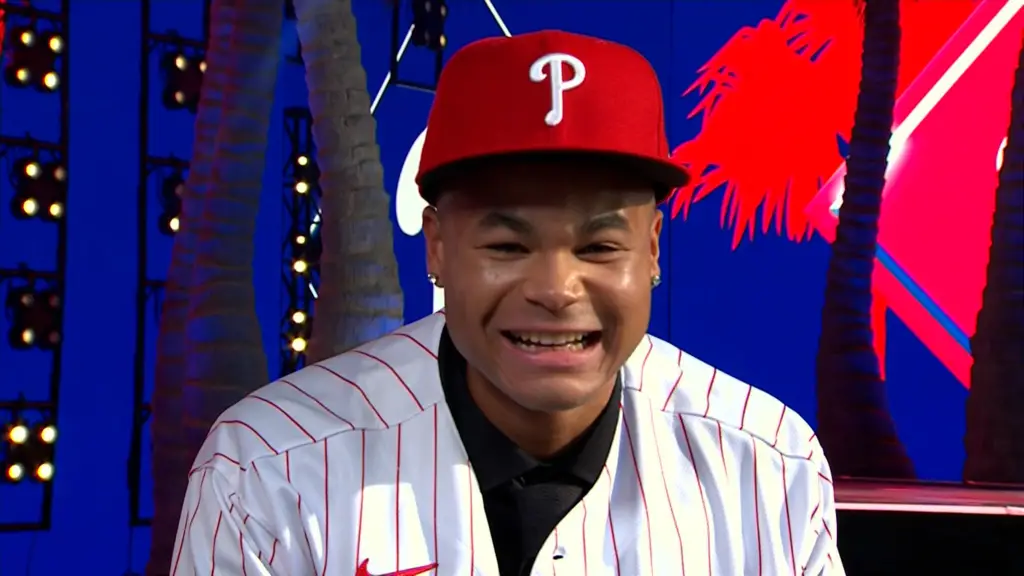 4. Justin Crawford, CF
Justin Crawford has been compared to his father, Carl Crawford, many times in his very young career, and if he's able to be the type of player his father was, the Phillies have a bright future in centerfield. Crawford had 14 hits in his 58 ABs, stole ten bases, and walked seven times. He posted a .333 OBP with a .609 OBP while playing great centerfield defense.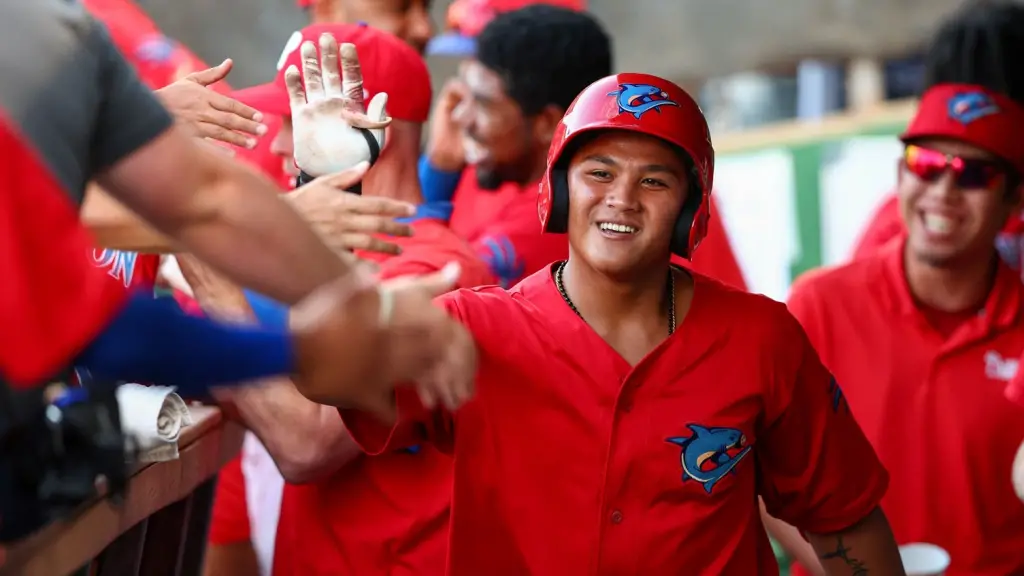 5. Hao-Yu Lee, 2B
Hao-Yu-Lee is a guy not many people know about. Lee hit .284 with a .386 OBP and nine home runs at second base with a solid glove at 2nd base. Lee signed out of New Taipei, Taiwan, in June of 2021, and he has worked his way up through the minors and is primed to start in AA in the 2023 minor league season. Lee has a tough road to make it to the major league level in 2023 because he is behind two great infielders in, Trea Turner and Bryson Stott, both of whom will be on the team for many years to come.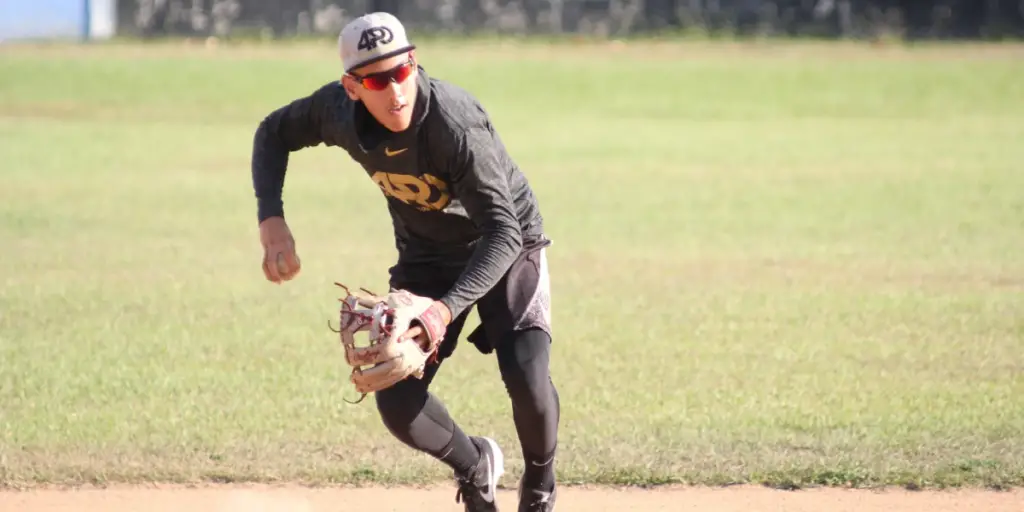 6. William Bergolla Jr, SS
Bergolla Jr, similar to Justin Crawford, doesn't have very much minor-league experience. During Bergolla Jr's time in the minors, he has impressed, to say the least. In his small sample size, he had a .380 AVG and a .470 OBP from the left side of the plate. Bergolla signed with the Phillies in January of 2022. Bergolla was the 4th ranked prospect in the international signing period. Like Hao-Yu Lee, Bergolla's road to the majors has a few blocks but will have a bright major-league future.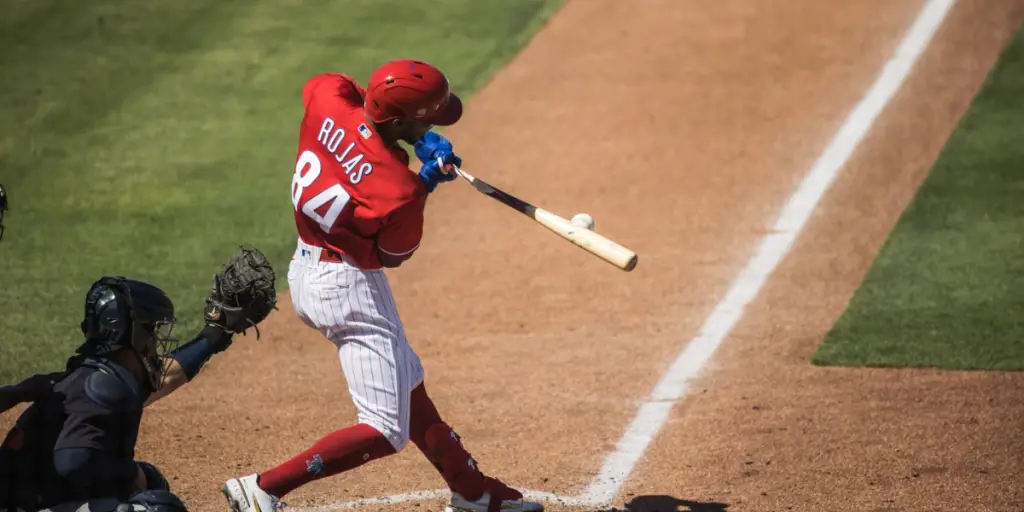 7. Johan Rojas, OF
Johan Rojas has been in the Phillies organization since 2018, when he signed as an international free agent. Rojas hit .244 with a .309 OBP at the high A and AA levels this season, and he steadily improved after making it to AA as his AVG jumped 30 points and his OBP jumped 46 points. The hype started forming around Rojas after his Hefty improvement at the AA level. Rojas is projected to make his major league debut within the next year.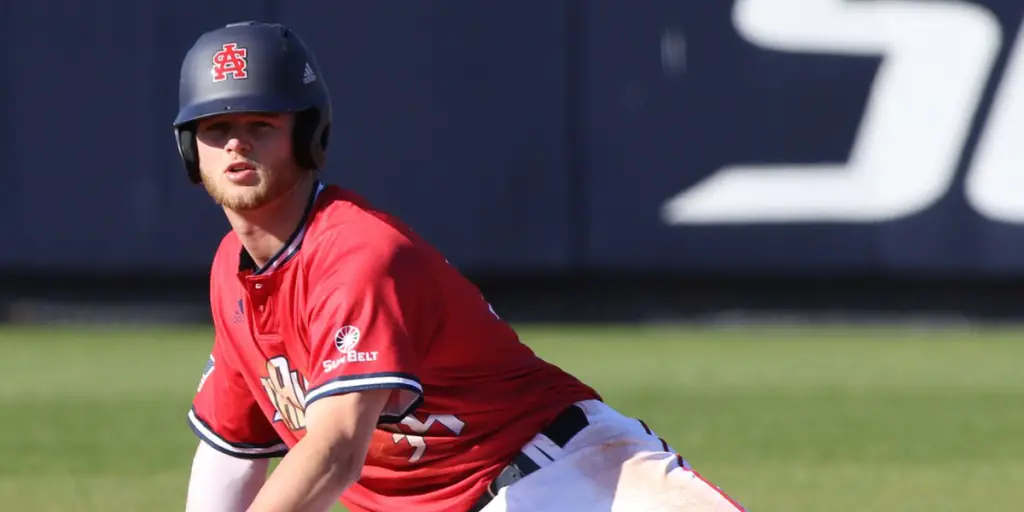 8. Ethan Wilson, OF
Ethan Wilson was drafted in the second round of the 2021 MLB draft, and he has quickly risen to AA after finishing his collegiate career at Southern Alabama University. Wilson had a .235 AVG with a .290 OBP, eight home runs, and 26 stolen bases. Wilson is the only player on this list who played any college ball which is very unusual for most farm systems, but the Phillies are not like most farm systems. However, this may be a pick that turns into a major league contributor within the next few seasons, potentially as a bench guy.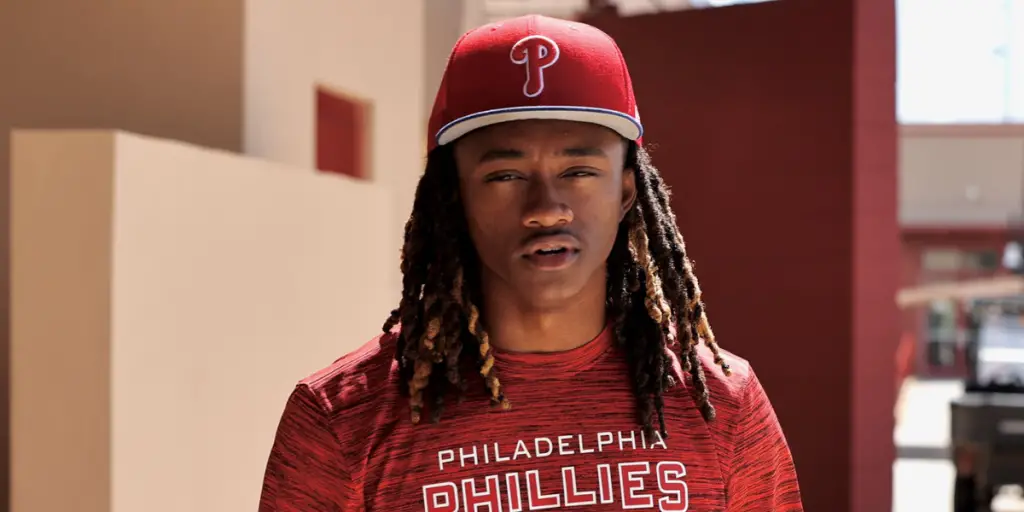 9. Emarrion Boyd, OF
Emararion Boyd was drafted in the 11th round of the 2022 draft, so he has a very small sample size, but he showed some impressive tools during the time he played. He showed impressive bat-to-ball skills and speed, hitting .364 with a .477 OBP, and he stole eight bags with as many strikeouts as walks. Boyd's small sample size may not have been indicative of being able to have a successful major league career. Still, if he can put up numbers anywhere close to what he was able to do during his short stint in pro ball, the Phillies could have a major league ready outfielder in the next four years.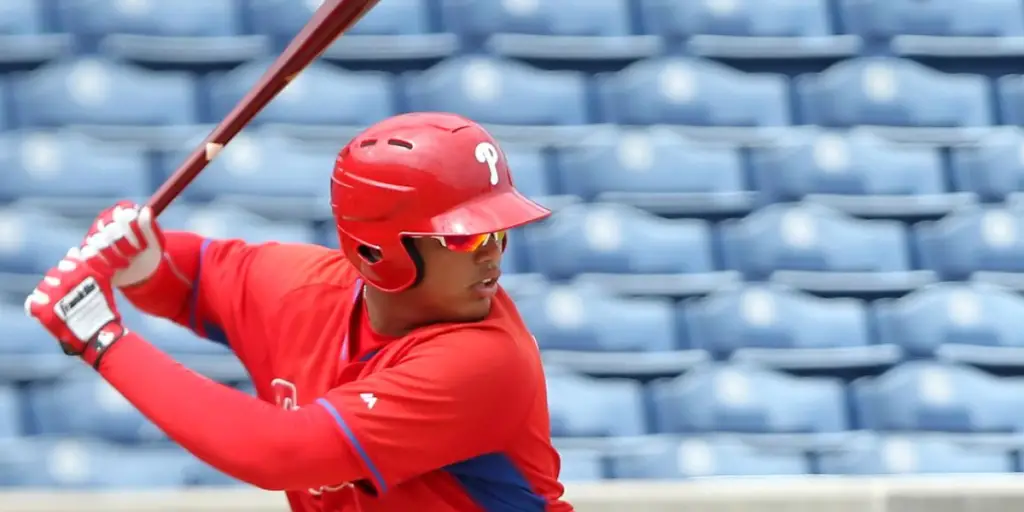 10. Jhailyn Ortiz, OF
Ortiz is a 24-year-old minor-league outfielder that has some impressive pop, to say the least. Many people saw the video of Ortiz hitting a home run off future hall-of-famer Max Scherzer during one of his rehab assignments to AA. Rojas signed with the Phillies organization in 2015 as an international free agent. Oritz hit .237 with a .319 OBP with 17 home runs and nine stolen bases. Rojas is just another Phillies minor league prospect who's not only looking to but is poised to make his major league debut in 2023.