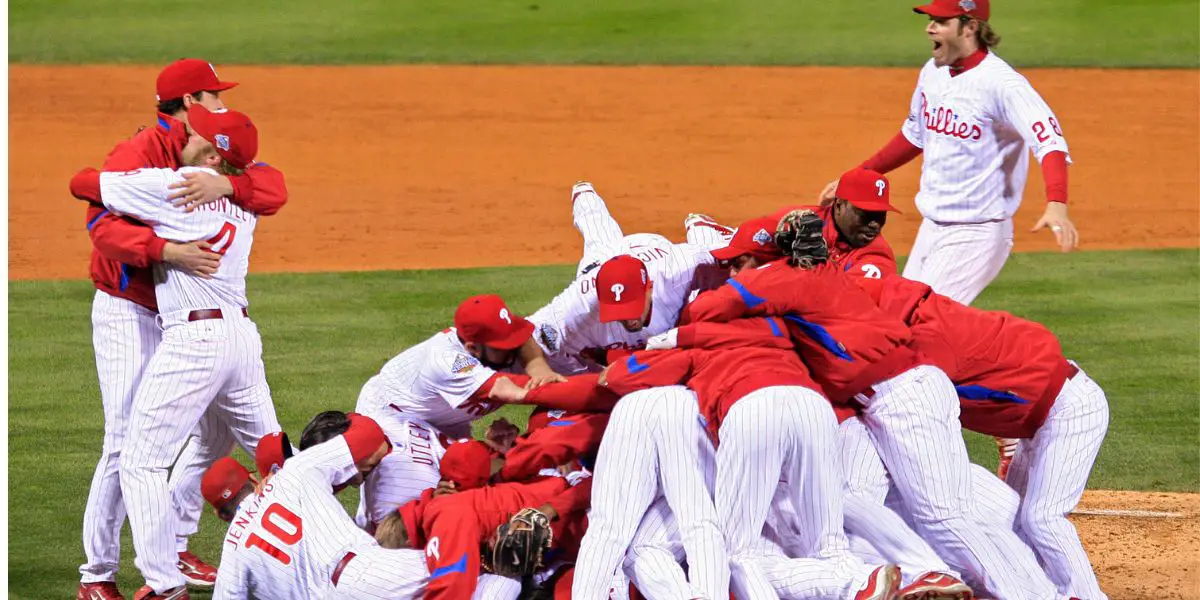 The Philadelphia Phillies have been around since 1883, and in that time, they have made the World Series 15 times, made the World Series 8 times, as recently in 2022, and won the World Series twice in 1980 and 2008. They have had eight MVP winners and seven Cy Young award winners.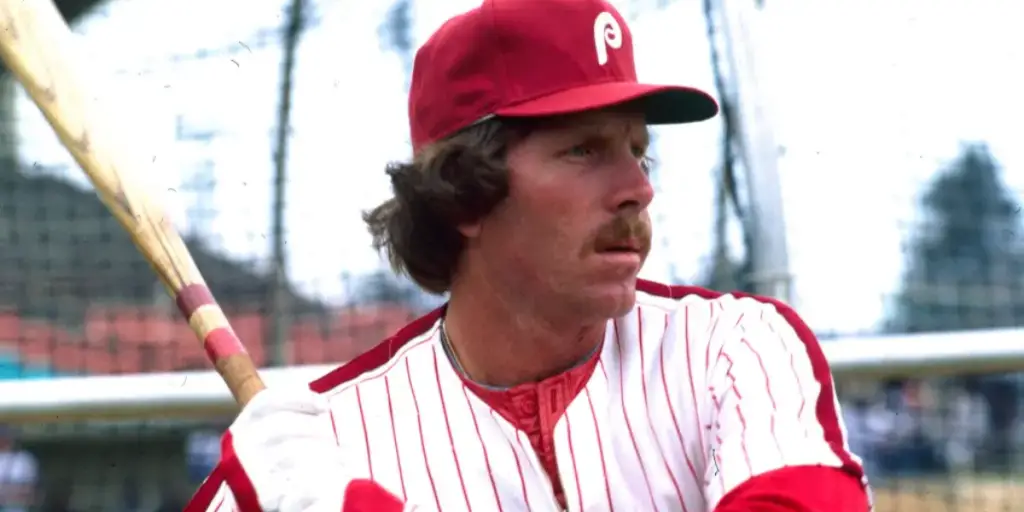 1. Mike Schmidt
Mike Schmidt is simply the man who made Philadelphia baseball what it is today. Schmidt played 18 years in Philadelphia, mashing 548 home runs, winning ten Gold Gloves, making twelve all-star games, winning six Silver Sluggers, and three MVPS, all in Philadelphia. The '73 legend is still involved with the Phillies today. He still makes appearances on the Phillies broadcasts with John Kruk and Tom Mccarthy on 'Sundays with Schmidt' and doing Phillies charities. Schmidt is undoubtedly one of the best athletes in Philadelphia's history.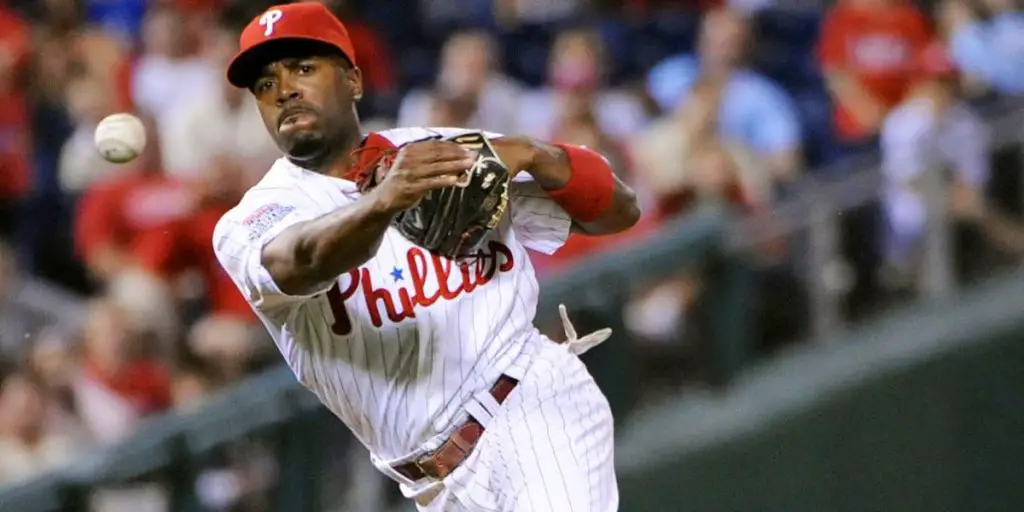 2. Jimmy Rollins
Rollins came up through the Phillies system and played for Philadelphia for 15 years, hitting 216 home runs getting 2,306 hits, 115 triples, three all-star appearances, four Gold Gloves, and winning the 2007 NL MVP. Rollins wasn't able to play his entire career in Philadelphia, as he had two one-year stints in Chicago and Los Angeles. Rollins now works for the Phillies as the special advisor to baseball operations. Rollins hopes to make the hall of fame, as he will be on the Ballot in 2023.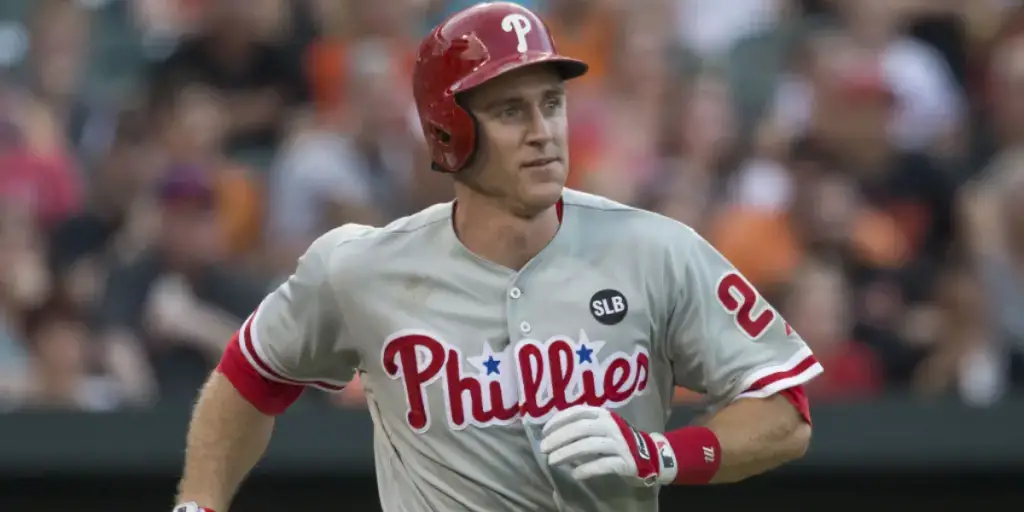 3. Chase Utley
Chase "the Silver Fox" Utley played 13 years in the Phillies pinstripes holding down the second base position with elite defense and an elite bat at second base with 64.5 WAR. Utley had 1885 hits, 259 home runs, and a career .358 OBP. Utley won 4 Silver Sluggers in his time with Philadelphia from 2006-2009 and was a massive piece of the 2008 world champion roster that is set in baseball immortality. In 2015 Chase Utley was traded to the Los Angeles Dodgers for two prospects who couldn't find success in Philadelphia. After retiring in 2018, Utley has been much more involved with the Dodgers. He holds an advisory role and is even an analyst on SportsNet LA. Utley has since moved to England as the MLB's United Kingdom ambassador and is looking to become a hall of Famer and will be added to the hall of fame ballot in 2023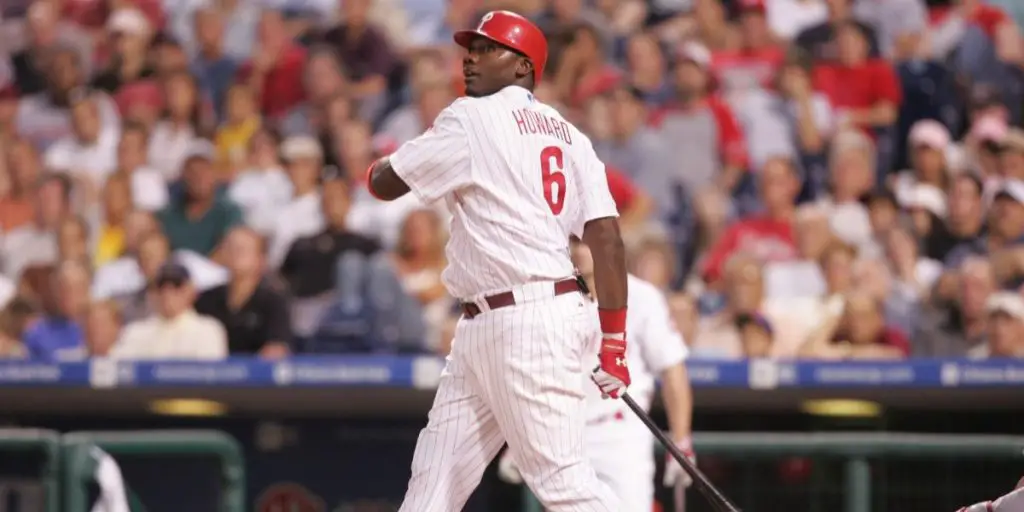 4. Ryan Howard
Ryan Howard was drafted in the fifth round of the 2001 MLB draft out of Lafayette High School in Wildwood, Missouri. Howard debuted in 2004 and became an impact player in a short time as in his first season, playing a large number of games. He won the 2005 NL Rookie of the Year with 22 home runs in 88 games. In 2006 Howard had a monster season, winning the 2006 NL MVP, hitting .313 with a .425 OBP, and mashing 58 home runs while driving in 149 runs. Howard kept up these monstrous numbers until 2009, which helped lead them to the 2008 and 2009 World Series appearances. But in the 2011 NLDS, Howard tore his ACL on the final out to seal the disappointing end to the marvelous 2011 season. This started a drastic decline in Howard's career, which many consider the worst contract in Major League baseball history. But in the hearts of all Phillies fans, Howard is an all-time great, no matter how it ended.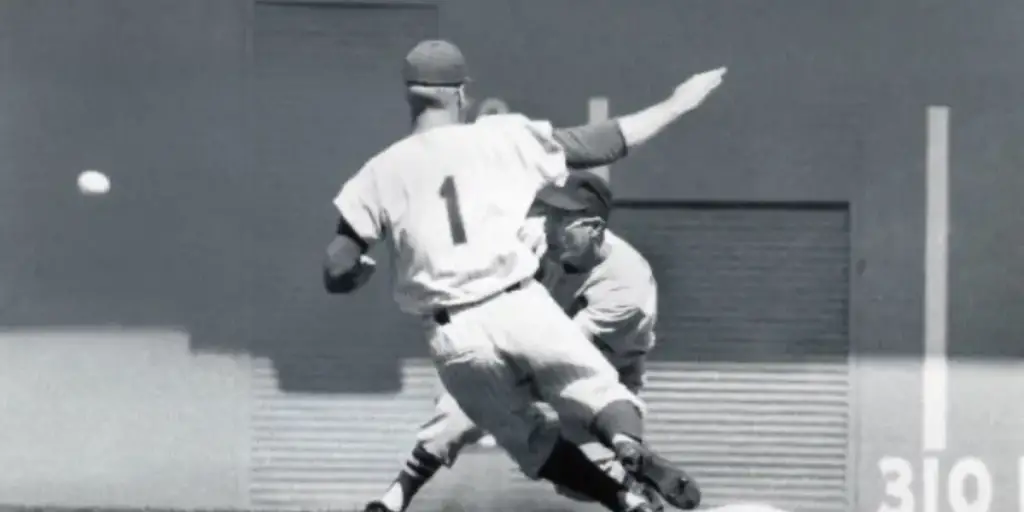 5. Richie Ashburn
Richie Ashburn is a man few Phillies fans have seen play in their lives. Ashburn played from 1948-1962. He had a career .308 batting average with 2,574 hits and a monumental 29 home runs. Ashburn consistently played great baseball through three decades, winning two batting titles, making six all-star games, and the hall of fame. Many Phillies fans have walked through Ashburn Alley on the Concourse on Citizens Bank Park and can take in and appreciate the history of the Philadelphia Phillies.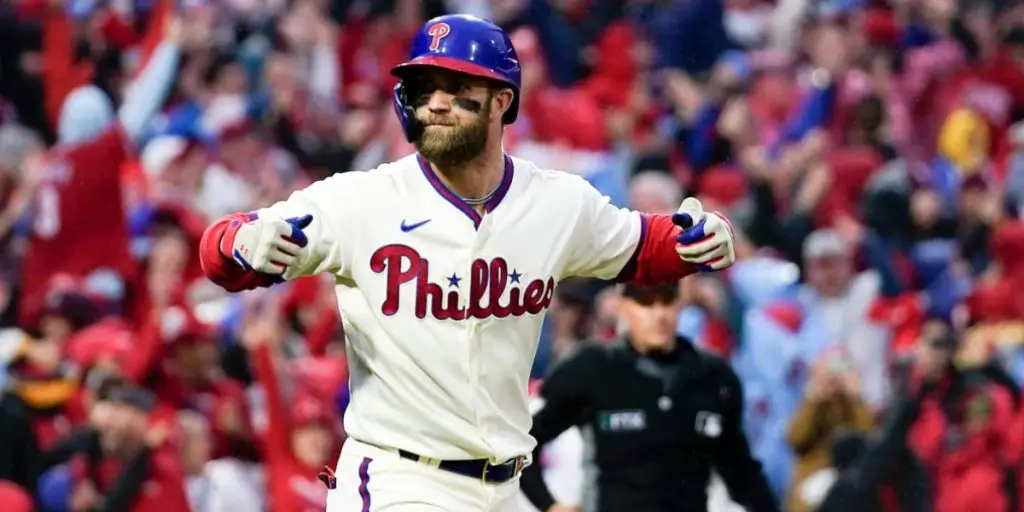 6. Bryce Harper
Bryce Harper was stamped as baseball's LeBron James. He was selected first overall by the Nationals in the 2010 MLB draft and skyrocketed through the minors, and won an MVP in 2015 with one of the best seasons in Major League history. In 2019 Harper decided to sign with Philadelphia in the 2019 MLB offseason and has already won an MVP award and made the World Series after having one of the most impressive postseasons in the last decade, where he hit almost .350 with six home runs throughout the postseason. During his time in Philadelphia, Harper has gotten on base in nearly 40% of his ABs while hitting 101 home runs. Harper will be a Phillie for almost another decade, and all the fans know we're in for some incredible moments with one of the most polarizing players in baseball.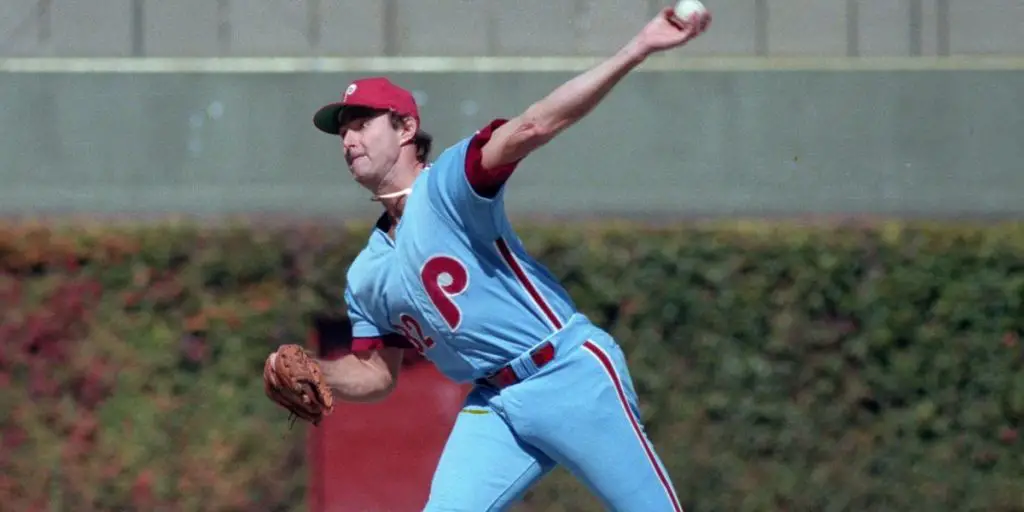 7. Steve Carlton
Steve Carlton Pitched 15 seasons for the Philadelphia Phillies, posting a 3.09 ERA over 499 starts for the ball club, striking out 3,031 batters and winning four Cy Young awards, and winning a World Series in 1980 as the ace of the best team in baseball. Carlton made the Hall of Fame in 1994, eight years after he retired. Carlton finished with the fourth most strikeouts in Major League history and was one of the four players with over four thousand strikeouts.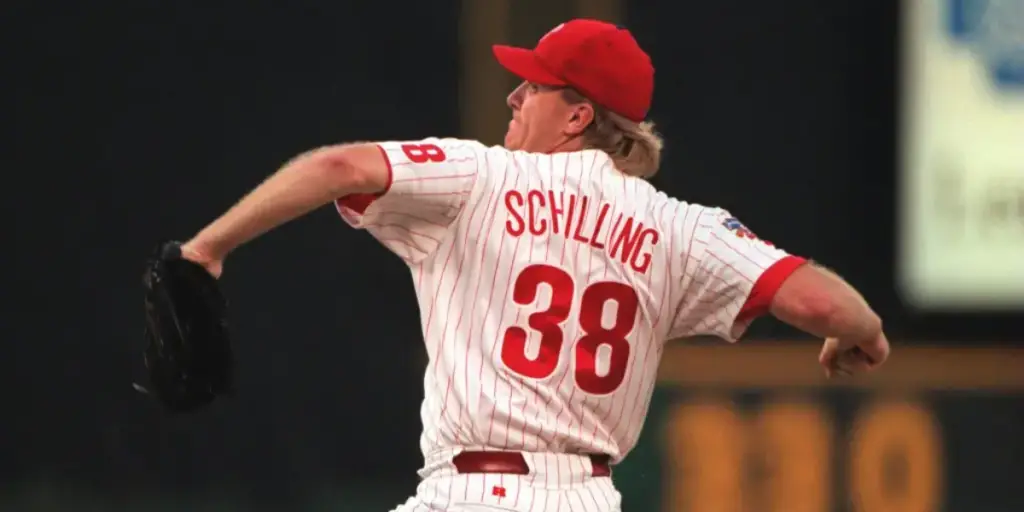 8. Curt Schilling
Curt Schilling played less than a decade for the Phillies and didn't win that much in the Phillies' pinstripes. He won three World Series with other teams, winning two in Boston and one in Arizona. Schilling was impressive in his time with Philadelphia striking out over 1,500 batters in the nine years he played for the team. Schilling was one of the greatest players who never won a Cy Young award, but he has the 17th most strikeouts in MLB history. Schilling never made the hall of fame after going through a lot of character issues and steroid accusations throughout his career.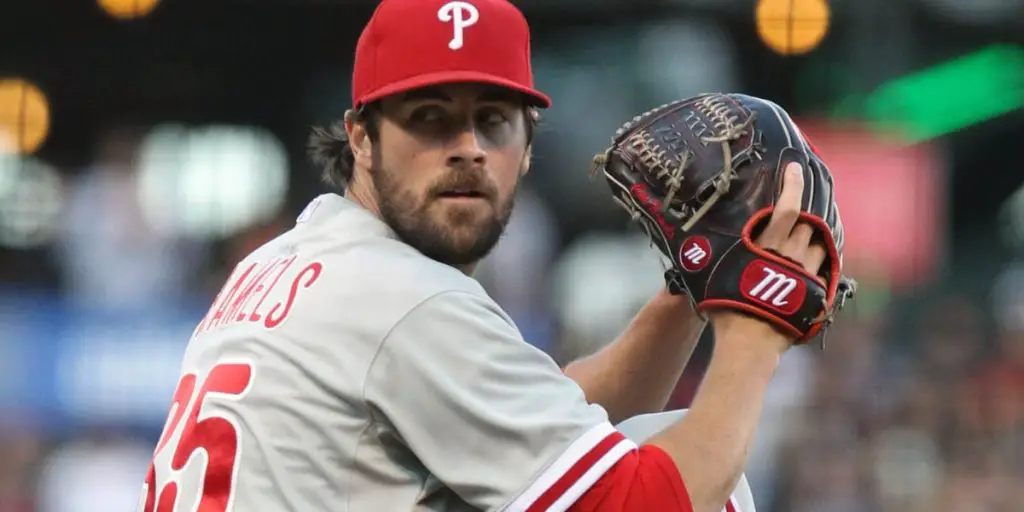 9. Cole Hamels
Cole Hamels was drafted by the Phillies with the 17th pick in the 2002 MLB draft. Hamels played in the Phillies pinstripes for a decade and had some fantastic years with the team. Hamels struck out 1,844 batters during his decade in Philadelphia, but in 2015 Cole Hamels was traded to the texas rangers. Many Phillies fans remember the incredible 2008 postseason where Hamels pitched 35 innings and allowed just seven runs while winning both the World Series and NLCS MVP. Cole is still looking to make it back into the MLB in 2023, and if the Phillies were to sign him to the team, he would be a fan-favorite bullpen piece.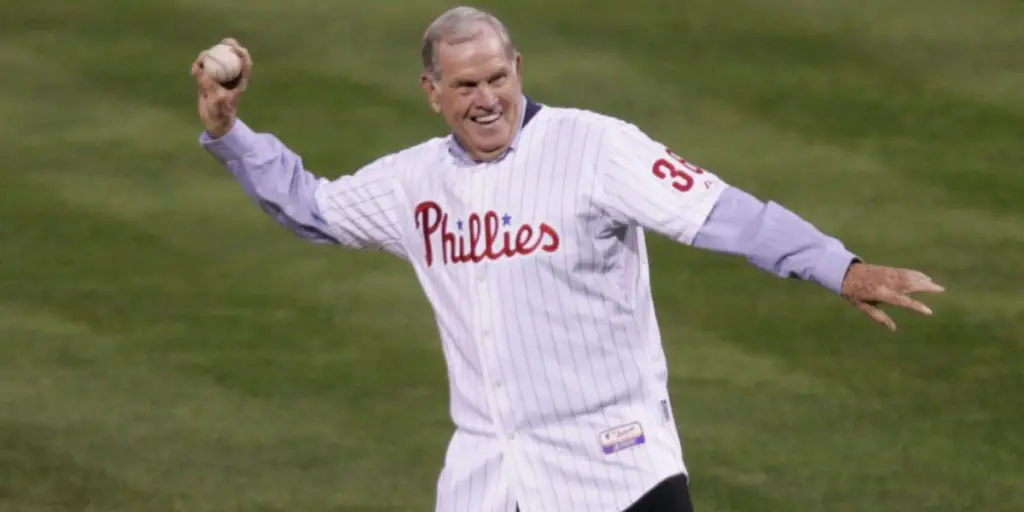 10. Robin Roberts
Just like Richie Ashburn, not many Phillies fans have seen Robin Roberts pitch a baseball game in their life as he pitched from 1948-1966, pitching 14 years with the Phillies striking out 1,871 batters. Roberts was a seven-time all-star and the TSN Major League baseball player of the year. Roberts is considered one of the more storied pitchers in Phillies history as he is one of the few hall of fame pitchers that has pitched a majority of his career in the Phillies pinstripes.