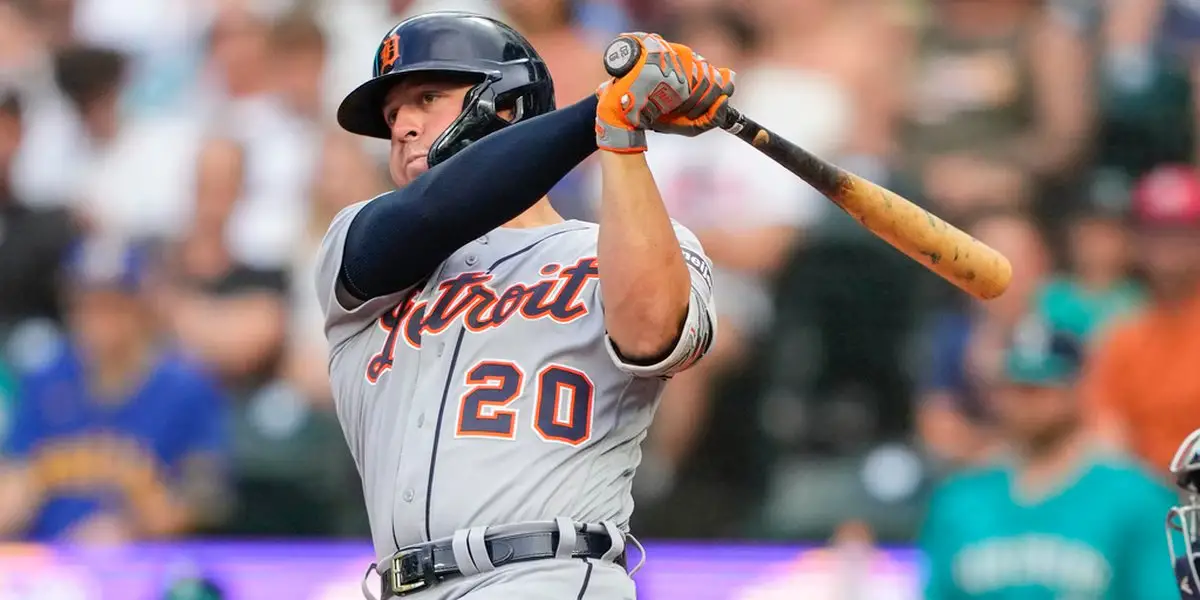 When the Tigers hired Scott Harris this past offseason, he was two years removed from spearheading a front office in San-Fran that had assembled a surprise division-winning team that went 107-55 in the regular season. 
That team had the ninth overall payroll in MLB. 
Now, Harris is at the helm of a front office with inept ownership that doesn't spend money, trying to salvage a rebuild from nothing, hoping to bring life back to baseball fans in Detroit who, in 2012, were on top of the Central, proud of their $200M squad. 
That squad now only has six players making over $1M. Six.
The two most expensive players on the roster (Miguel Cabrera and Javier Baez) have combined for a 0.2 fWAR, getting paid $55M combined (!!). To show how unproductive they've been, rookie pitcher Reese Olson has a 0.2 WAR in 10 games (7 starts). He is paid the league minimum.
So it's clear that Detroit is getting little to no production from their two top-paid players. And I understand that Cabrera is 40 and only has 60 games left in his career. But, regardless, a bad contract. Not to mention the Whiff King: Javier Baez (I'm not kidding, he has a 16th percentile Whiff%, one of worst in MLB), signed to, no doubt, the worst contract currently in baseball.
So, the players on more minor contracts are the most significant contributors this year. 
Enter Mike Lorenzen. Only getting paid $8.5M, he made the all-star game this July. He sports a very respectable 5-6 record with a 3.49 ERA. He will most likely garner Cy Young votes if he keeps it up. He is the 4th highest-paid player on the Tigers. Impressive.
But, along with the aforementioned Olson, which other young guys are making noticeable impacts on a team whose pennant chances are still hanging to life?
Let's kick it off with the best player on this team, without a doubt. That's Riley Greene. He carries the highest WAR (2.4), Batting Average (.315), and OPS+ (135) on the team. He also has cranked seven long balls to go with 23 RBI. His teammates, Spencer Torkelson, and Jake Rogers, have enjoyed surprise seasons for themselves, although Torkelson needed the breakout he's been having. He's hitting .233 with a team-leading 15 home runs and 56 RBI.
After Tommy John surgery, Rogers is hitting .222 with 12 home runs and 30 RBI. He has been an excellent catcher for a team that needed a guy of his caliber. Currently, he is in the top half of catchers based on WAR (.5).
Many will say that this team's success is, and will be, short-lived. But it needs to last a little longer for the more significant benefit of the franchise's future.
Myself and some of my fellow Tiger brethren on social media have delved into discussions about the future. Specifically, the players that will play on the team.
Guys like Torkelson and Greene will want long-term deals. Lorenzen is a hard guy not to trade at the deadline because of the immense value he brings. So are guys like Eduardo Rodriguez, who holds an excellent 2.95 ERA and has an opt-out at the end of the season.
Regardless, as the Tiger's chances of a division crown plummet, they have some BIG decisions to make, trade and salary-wise, at the August 1st deadline.