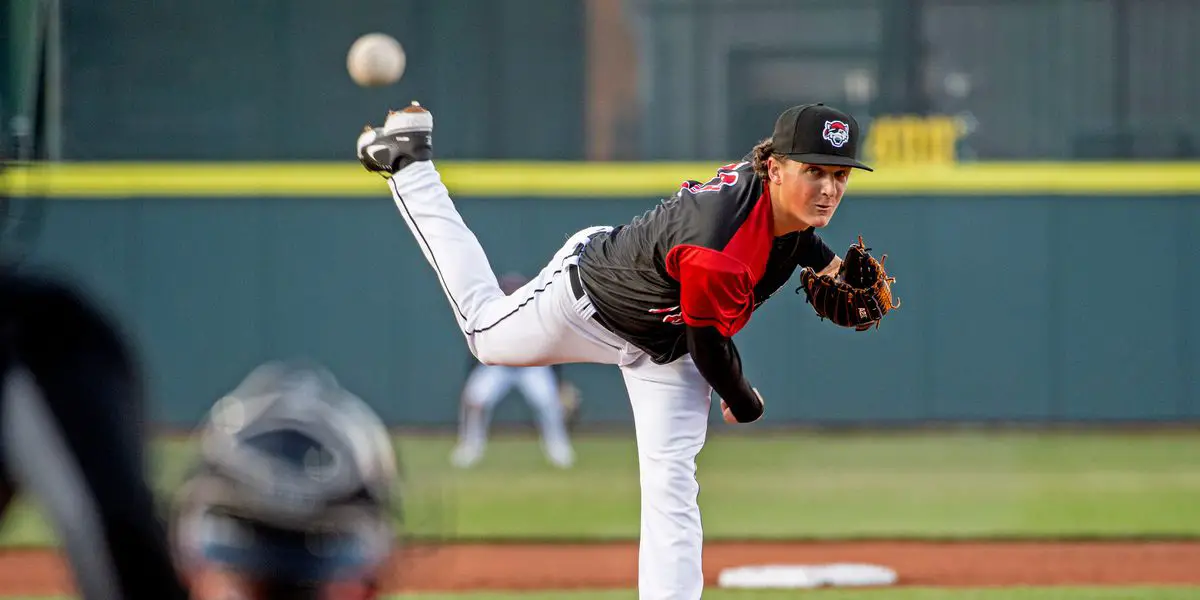 Unfairly ranked at #13 in the Detroit Tigers pipeline, pitcher Reese Olsen looks like a real gem. Olsen came to the Tigers via a trade that saw pitcher Daniel Norris head to the Milwaukee Brewers in 2021. Now Reese Olsen is a pitcher who is reaching his draft projections. Olsen's off-speed pitches are to drool over, and what gives Olsen a lot of potentials. When Olsen gets ahead in the count, the hitter is at his mercy; last season in Double-A with the Erie Seawolves, Olsen had 12.64 strikeouts per nine in 119.2 IP. He ended up with 168 K's last season.
One knock that Olsen has worked hard to clean up is his control. The thought has always been that Olsen could be a solid bullpen arm if he gained better control, yet Olsen projected and still projects as a 50 in control. Fastball-wise, Olsen sits between 92-94 MPH; that is the pitch he has difficulties controlling and the Detroit Tigers would like to see him reach 96-98 MPH.
Olsen's change-up and slider are major league ready; Olsen began to toy around with a curveball last season and will continue to work on this season. He will not be in the starting rotation until he can control the fastball, no matter how well his wipeout slider and change-up play. The lack of control led to 1.13 home runs per nine innings, giving up 15-round trippers last season.
He is most likely slated for Triple-A with the Toledo Mud Hens, where the Tigers will give him every opportunity to show he can be a starter this season and perhaps give Olsen a callup or two this season. If Olsen finds consistency with his fastball, he could be a valuable starter; if not, he would be a very nice bullpen arm.