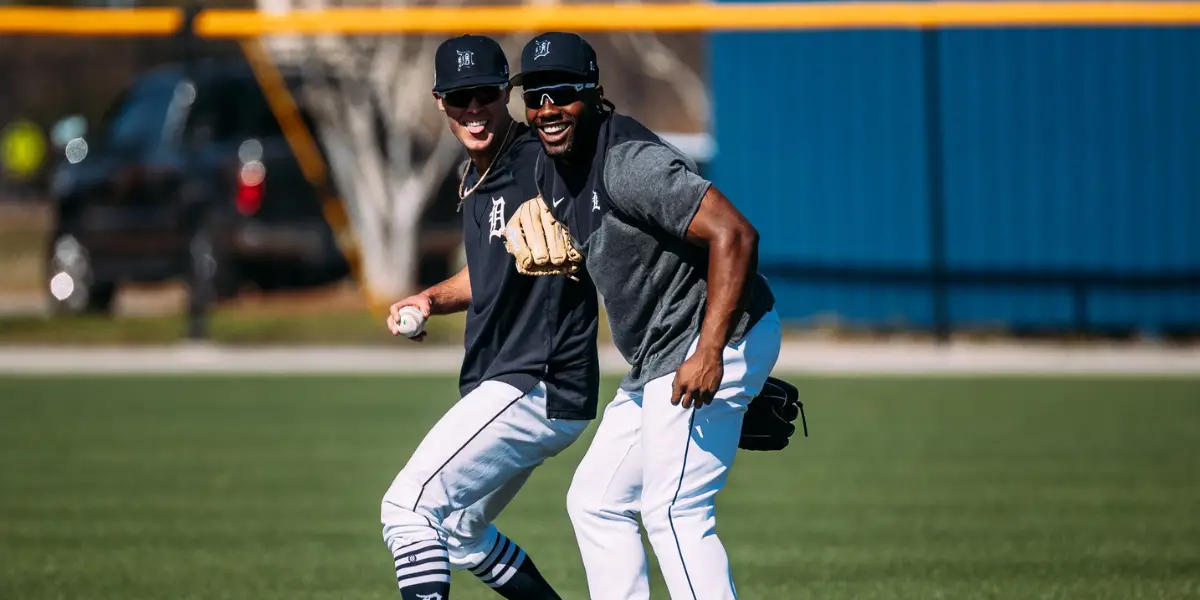 It is the final week of Spring Training, and as per usual, rosters are being finalized across the league. For the Detroit Tigers, it's pretty simple: the final roster spot is down to Kerry Carpenter or Akil Baddoo. Both players are red hot this spring, and as a result, the decision to cut one of those two off the roster is likely a difficult one for manager AJ Hinch, as he stated one of these two would not make the Opening Day roster.
About: Kerry Carpenter
The 25-year-old from Eustis, Florida, is entering his first full season of MLB action. In 2022, Carpenter hit .262 with 6 Home Runs and 10 RBI in a short sample size of games, hitting a total of 36 Homers throughout three levels of baseball. This spring, the Virginia Tech alum is slashing .327/.346/.938 with 3 Home Runs and 7 RBI in search of the final spot.
About: Akil Baddoo
Akil Baddoo is entering his 3rd year of MLB action after having a storybook 2021 season which included a Home Run in his first Major League at-bat, as well as finishing with 13 homers and 55 RBI in 2021. Baddoo regressed from this form, however, in the 2022 season, in which he slashed .204/.316/.697 with only two home runs while splitting time between Detroit and Toledo. This Spring, Baddoo is pushing .241/.316/.697 with 3 Home Runs and 4 RBIs. Whether or not Baddoo can regain his 2021 form remains to be seen.
Opinion: Who Gets The Job?
If I were AJ Hinch, I would pick the player that shows the best potential moving forward. That being said, in my honest opinion, I believe Kerry Carpenter will be the player who gets the spot on the Opening Day roster, based on his higher batting average and his power potential being higher than that of Baddoo's. Do I think Baddoo spends the season in Toledo? No. But as of right now, you have to have the best player available, and that is Kerry Carpenter.