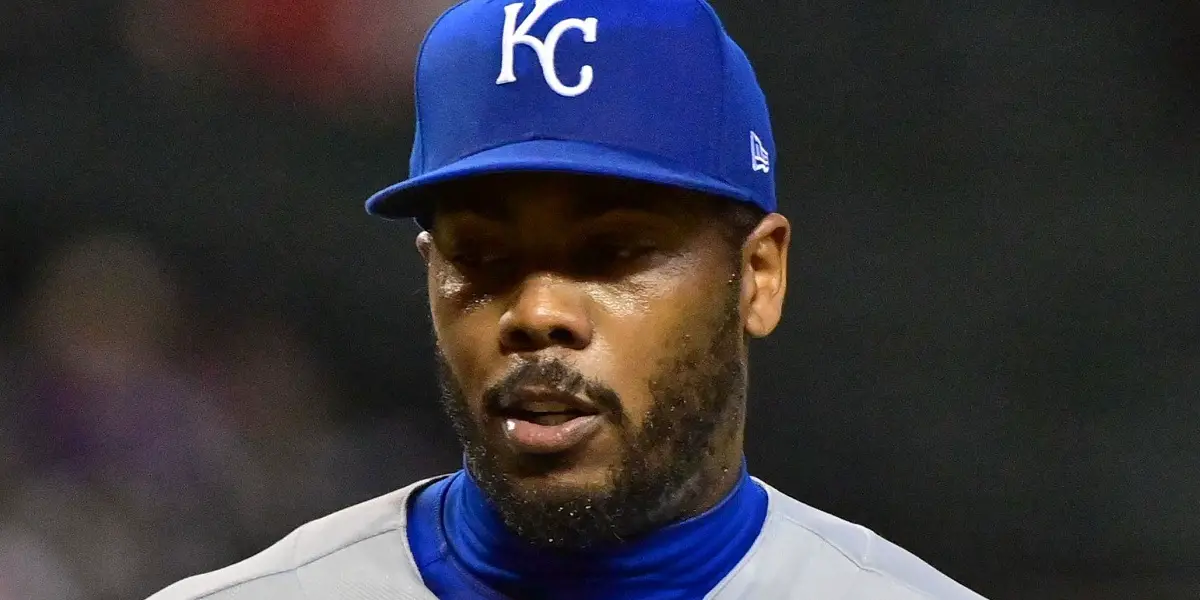 On Friday, the Texas Rangers acquired left-handed relief pitcher Aroldis Chapman from the Kansas City Royals in exchange for LHP Cole Ragans and minor league OF Roni Cabrera.
Aroldis Chapman, by the numbers
So far this season, he has pitched in 31 games, going 4-2 with a 2.45 ERA in 29.1 innings of work; he has recorded two saves and has a 1.91 FIP, a 1.23 WHIP, a 6.1 BB/9, and a 16.3 K/9. In his career, between his time with the Cincinnati Reds, Chicago Cubs, New York Yankees, and Houston Astros, he is 48-37 in 698 games with 317 saves; he also posts a 2.32 FIP, a 1.08 WHIP, a 4.5 BB/9, and a 14.8 K/9.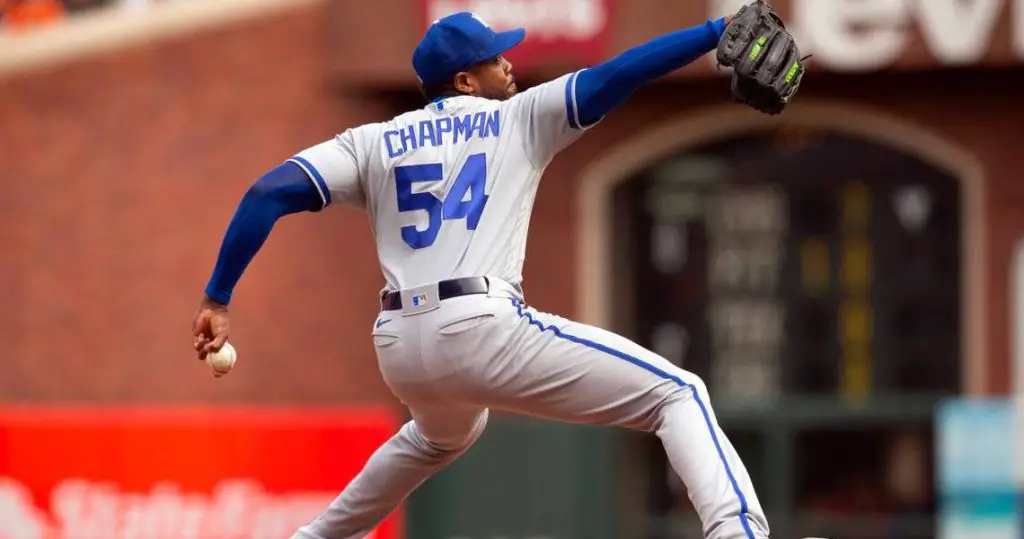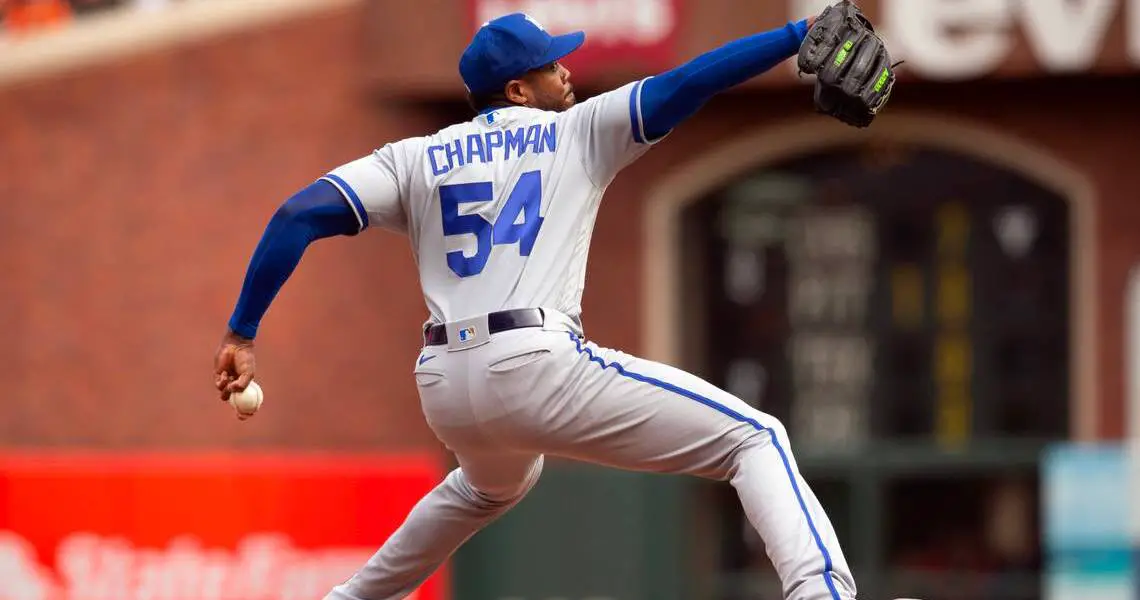 Bottom Line
Chapman, although excited to join his new team, he is not the same pitcher he was early in his career, but this season he seems to have gotten back to somewhat of his old self, and now he will be added to the Rangers bullpen. Chapman won't be in the closer's role as Will Smith locks that down. The Rangers have built a good bullpen to this point, and the addition to Champan makes it better, and come postseason time, having a shutdown bullpen is key. Today Nathan Eovaldi went seven innings and shut down the Houston Astros; in the playoffs, that situation could go Eovaldi, Chapman, then Smith and secure a win for the Rangers. There is a lot to be excited about in Arlington this season as the Rangers are dominating the American League West and can score runs and, even more so, now have a shutdown bullpen.