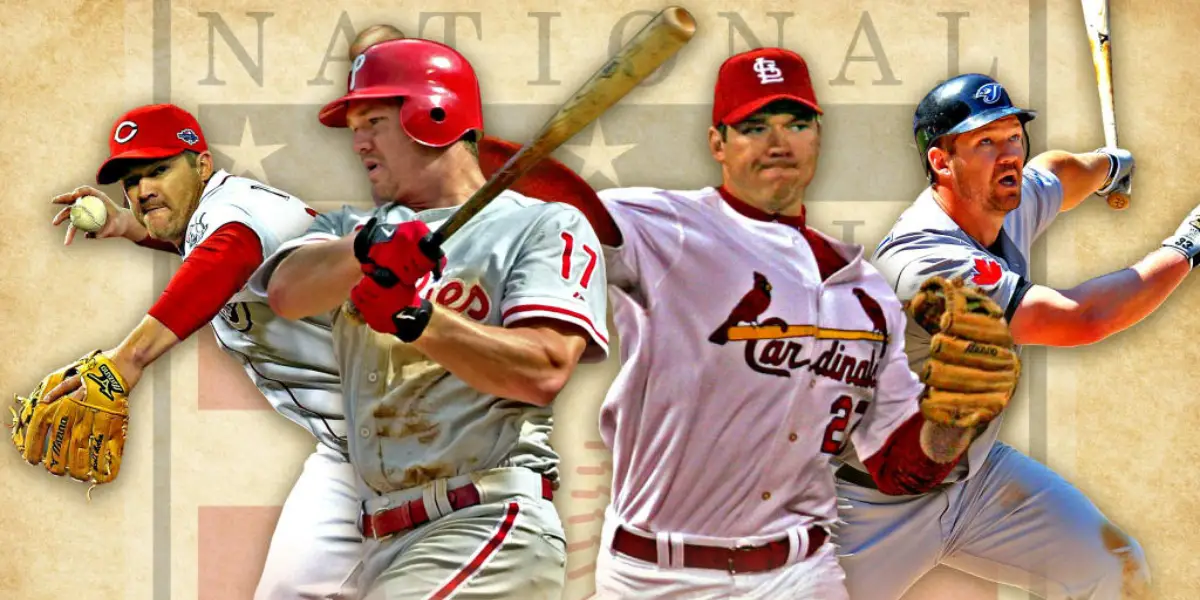 The National Baseball Hall of Fame held their annual inductions on January 24th, 2023, and legendary Third Baseman Scott Rolen was rightfully inducted, alongside World Series champion and 2x home run leader Fred McGriff. However, Rolen barely snuck in, receiving a vote from 76.3% of eligible voters (75% minimum). Other worthy candidates, such as longtime Rockie Todd Helton, and legendary Mets closer Billy Wagner, just missed the cut. Here's how the voting numbers were spread out between candidates:
Scott Rolen – 76.3%
Todd Helton – 72.2%
Billy Wagner – 68.1%
Andruw Jones – 58.1%
Gary Sheffield – 55%
Carlos Beltran – 46.5%
Jeff Kent – 46.5%
Alex Rodgriguez – 35.7%
Manny Ramirez – 33.2%
Omar Vizquel – 19.5%
Andy Pettitte – 17%
Bobby Abreu – 15.4%
Jimmy Rollins – 12.9%
Mark Buehrle – 10.8%
Francisco Rodriguez – 10.8%
Torii Hunter – 6.9%
2023 was Rolen's 5th year of being on ballots. The 76.3% of votes Rolen received this year exceed his 2022 total of 63.2% of votes. Many believed that nobody would get elected into this year's Hall of Fame class, but they were wrong. Rolen absolutely deserved a Hall of Fame nod, posting career numbers of 2,077 hits, 316 home runs, 517 doubles, a .855 OPS (122 OPS+), 118 stolen bases, and 1,287 RBI over 17 years as a pro.
Scott Rolen has a very decorated trophy case, earning eight Gold Glove awards, one Silver Slugger award, the 1997 NL Rookie of the Year award, and seven all-star game nods. Rolen also won a World Series with the St. Louis Cardinals in 2006. Rolen started his career with the Philadelphia Phillies in 1996, earning his NL Rookie of the Year award and making one all-star game in that span. In Rolen's time as a Phillie, he posted 880 hits, 150 home runs, 207 doubles, a .877 OPS (126 OPS+), 71 stolen bases, and 559 RBI over seven years in Philadelphia. Phillies owner John Middleton had this to say about Rolen after his induction:
"On behalf of the Phillies, I want to congratulate Scott Rolen on his election to the National Baseball Hall of Fame, the highest honor that can be bestowed on a player. He richly deserves this award."

"Philadelphia was privileged to have witnessed the beginning of his extraordinary baseball career. In addition to being one of the most impactful offensive and defensive players of his era, Scott played the game the right way. Whether taking an extra base with a headfirst slide or diving for a ball in the hole, his hard-nosed effort and selfless attitude resonated with our fans. Along with his on-field contributions, Scott was a great teammate and a tremendous representation of the Phillies off the field."

"The Phillies look forward to honoring Scott for his momentous achievement at Citizens Bank Park this season at a date to be determined."

John Middleton, Owner of the Philadelphia Phillies
Scott Rolen's prime years were undeniably his time in St. Louis. In that time, Rolen posted 678 hits, 111 home runs, 173 doubles, a .879 OPS (127 OPS+), 33 stolen bases, and 453 RBI over six years as a Cardinal. Rolen also won three Gold Glove awards and made four all-star games in this time. Rolen also finished 4th in NL MVP voting in 2004, behind Barry Bonds, Adrian Beltre, and teammate Albert Pujols. Rolen played some of the best defense third base has to offer; those eight Gold Glove awards (4th most of all time for a 3B) happened for a reason.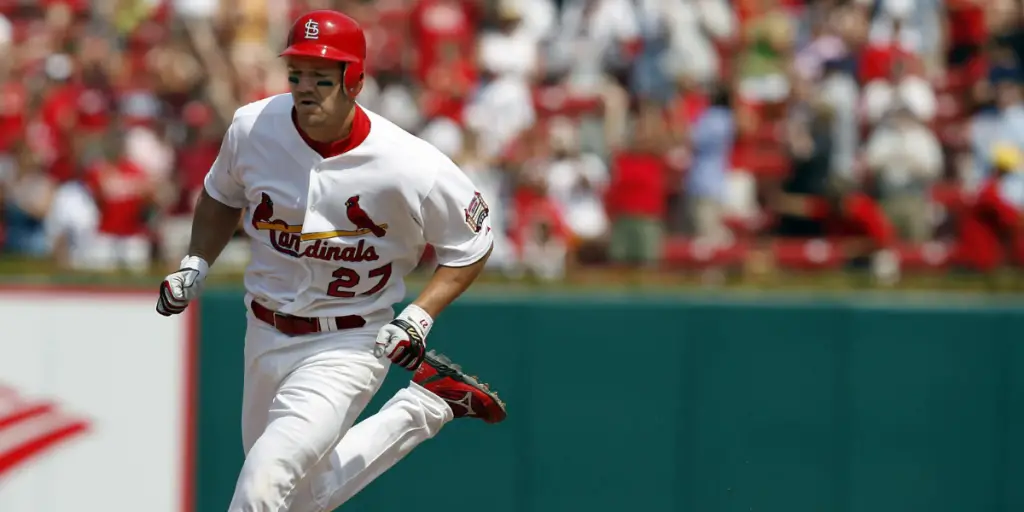 Scott Rolen had one of the most consistent bats in the league and elite defense in his career; he deserves to be in the Hall of Fame, regardless of what some might say. Although players like Todd Helton and Billy Wagner deserve hall-of-fame nods, this is the year of Scott Rolen. Rolen's 10.2% of votes in his first year on the ballot is the lowest in a player's debut year on the ballot who eventually got in on the writers' ballot (Since voting returned to being annual in 1968). It's been a long waiting game for Scott Rolen, and he finally got what he deserves. Welcome to Cooperstown, Scott.