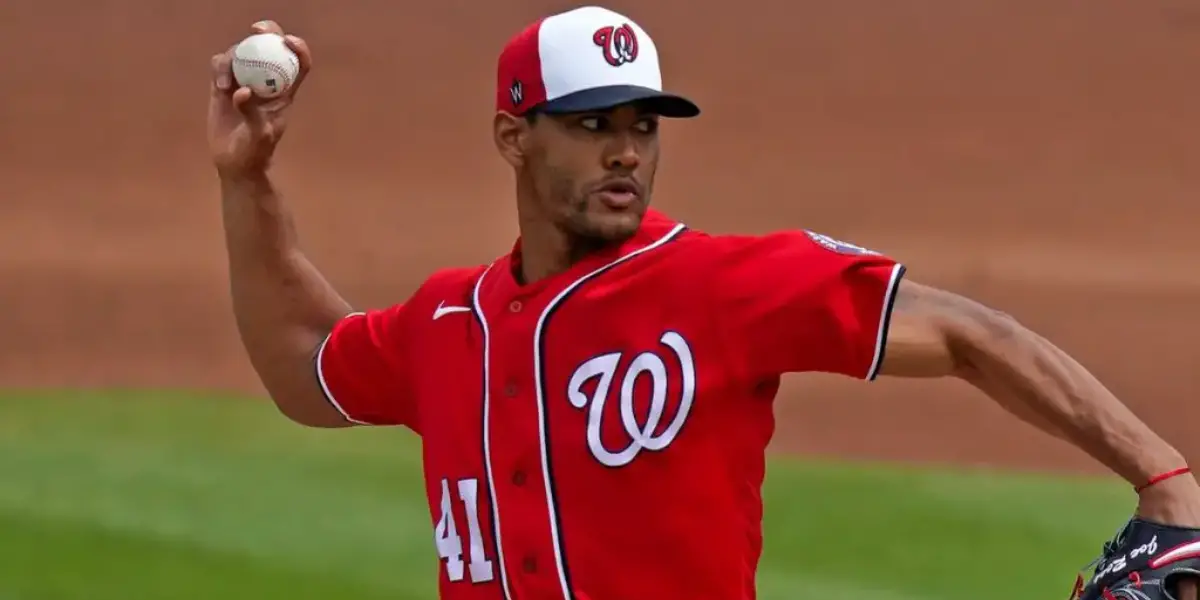 Joe Ross signed a minor league deal with the San Francisco Giants on January 30, ending his 8-year tenure with the Washington Nationals. He was a former top pitching prospect acquired in a trade. He showed a lot of promise throughout his big-league career, but mainly due to injuries, he was unable to put it together. Let's take a look at his journey.
Joe Ross was drafted by the San Diego Padres as the 25th overall pick in the first round of the 2011 MLB Draft out of Bishop O'Dowd High School in Oakland, California. Ross didn't have the explosive pitches to become a high-strikeout pitcher, but his changeup, slider, 2-seam, and 4-seam fastball were all rated between 50-60 (above average). Pairing this alongside his big 6'4" frame and easy delivery, scouts believed he could have the ability to consistently produce groundballs to become a solid middle-of-the-rotation starter.
Joe Ross' performance wasn't eye-popping in 2013 and 2014, with a 3.83 ERA in 244 IP across A ball to AA ball, but his low walk rate (2.5 BB/9) and high groundball rate did enough to catch the attention of Nationals GM Mike Rizzo. He became a part of the three-team trade between the Nationals, Padres, and Rays on December 17, 2014. This sent Joe Ross and future star Trea Turner to the Nationals from the Padres.
Joe Ross took a big step forward in 2015 in the Nationals' farm system by delivering a 2.3 BB/9, 8.2 K/9, and a 1.053 WHIP which resulted in an ERA of 2.61 across AA and AA. He made his big league debut the same year and was impressive with a 3.71 ERA across 73.2 IP in 13 starts, great numbers for a rookie. A 3.42 FIP, 8.3 K/9, and a 2.4 BB/9 rate showed proof that he could become a great pitcher.
He performed well in 2016 with an ERA of 3.43, but he only made 19 starts. Unfortunately, this was the year he started to become injury prone. Ross struggled in 2017, and his season culminated with him undergoing Tommy John surgery after the All-Star Break. He came back late in 2018.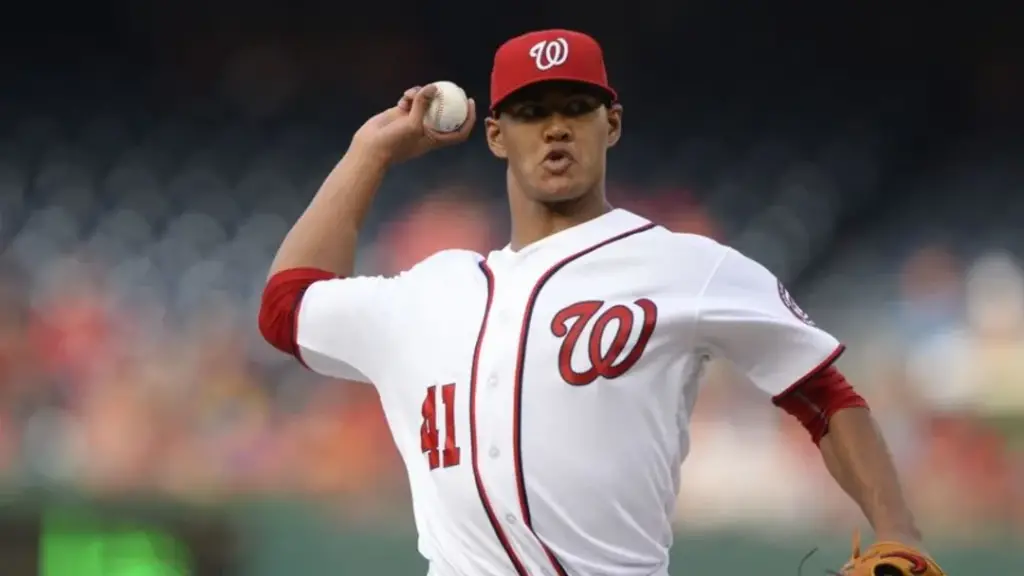 2019 was the first healthy season for Joe Ross after 2015, and it was a bumpy one. He was shifted to the bullpen due to the plethora of starting options the Nationals had. To say he was bad is an understatement. Ross was terrible out of the bullpen, with an ERA of 11.06 in 17 appearances. He was sent back down to AAA and called up several times.
His fortunes for the rest of the season flipped when he became a part of the starting rotation in July after injuries to Max Scherzer and Jeremy Hellickson. In his last ten starts, he was close to replicating his pre-TJ Surgery numbers with an ERA of 3.83 and an average strikeout rate of 8.2 K/9. That was supposed to be the end of his season. Joe Ross was handed the ball for an emergency Game 5 start in the World Series after Max Scherzer was scratched last minute due to a neck injury. It was a pivotal game with the series tied at 2-2, and his job was to keep the Nationals in the game.
The box score reading as 4 ER in 5 IP will suggest Ross did not pitch well, but he was unlucky. The first two-run homer he gave up was on an almost perfect two-seamer down and away, but Yordan Alvarez put an incredible swing on it, with the ball landing just barely over the left-center wall. Later on, he should've had Carlos Correa out looking to end the frame, but the umpire missed the call. Later in the at-bat, Ross served Correa a hanging slider which Correa rightfully smashed into the left field seats. Joe Ross was a bit unlucky in this start, but he did his job and kept the Nationals in the game.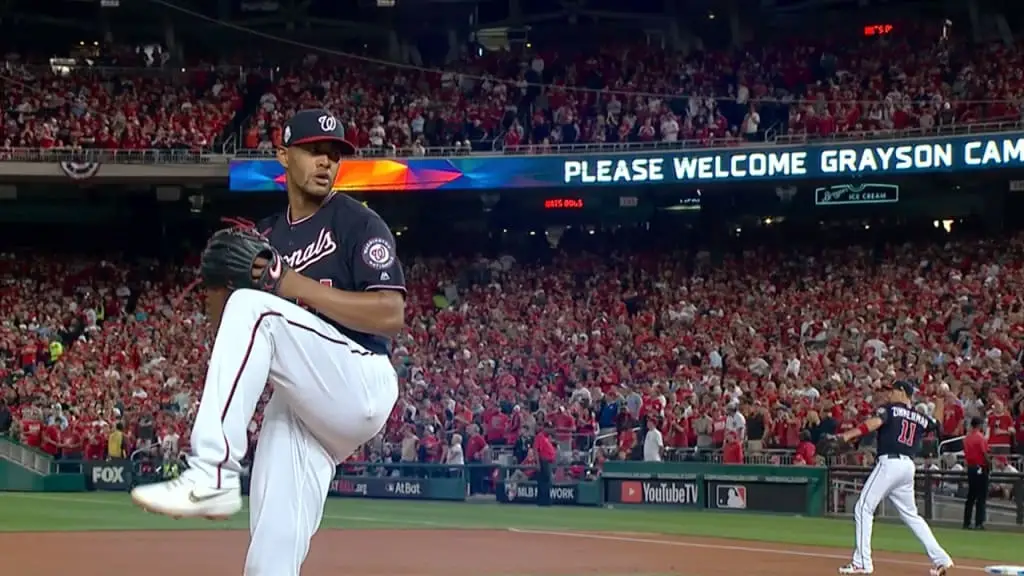 2019 didn't start well for Ross, but it ended well, and he should've been high on confidence heading into 2020. Unfortunately, COVID-19 hit, and he announced in June that he would not participate in the shortened season. In 2021 Ross was expected to be a vital cog in the back of the rotation to lead the Nationals back to the playoffs. He did have an ERA of 4.17, which was inflated due to 2 horrific starts where he gave up 10 and 8 runs. Other than that, he looked great throughout the season.
Sadly he made his last start as a National on August 10. He suffered a season-ending UCL injury. It required surgery, and he was out until May of 2022. Ross suffered another injury in his first rehab start, and that would be the last time he pitched in the Nationals organization. Joe Ross elected free agency this offseason, marking the end of his time with the Nationals.
Joe Ross was a personal favorite of mine, and many Nationals fans liked him as well. He's a nice and humble young man who had great potential. It was disheartening to see his career being plagued by injuries so far. Ross will be turning 30 this May, so he still has time to turn his career around. A career ERA of 4.26 and a BB/K ratio of 2.8 shows that he can still be a serviceable starter in the league if he can sort out his injury issues and remain healthy.
Since Ross underwent Tommy John surgery again this past season, he won't make a start in the Giants' minor league system until the second half. He'll hope to have a strong couple of months to have a crack an MLB roster at the beginning of 2024. It's an unlikely road, but many Nationals fans and I will be rooting for him to find success.