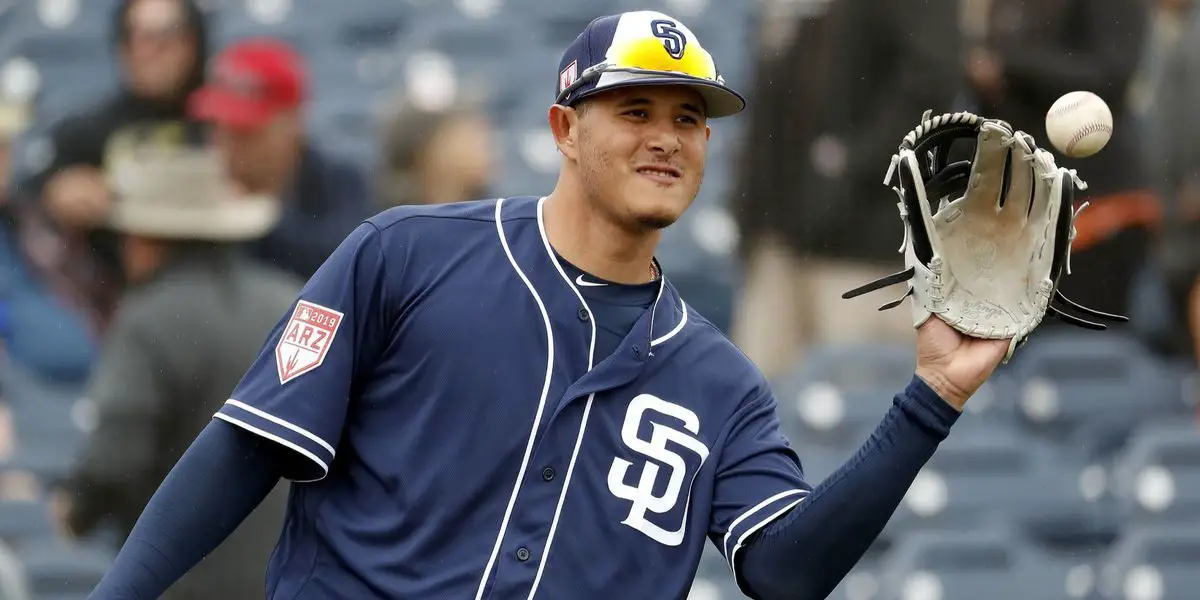 Major League Baseball is one of the hardest leagues to rank players because of all the factors that go into what makes a player good. That being said, it doesn't make it any less fun to try. As you read this list, I welcome you to disagree with my rankings, as these are subjective. However, I must also ask that you keep an open mind about why certain players are ranked where they are and the thought process behind it. Remember that this ranking is a projection for how good they will be in 2023, not how good they were in 2022. There are many players on this list I would love to have prove me wrong this season, and a lot I would love to prove me right. Regardless of what happens, I'm sure we can all agree we are excited about this upcoming season. Let the discourse begin.
Honorable mentions from each team: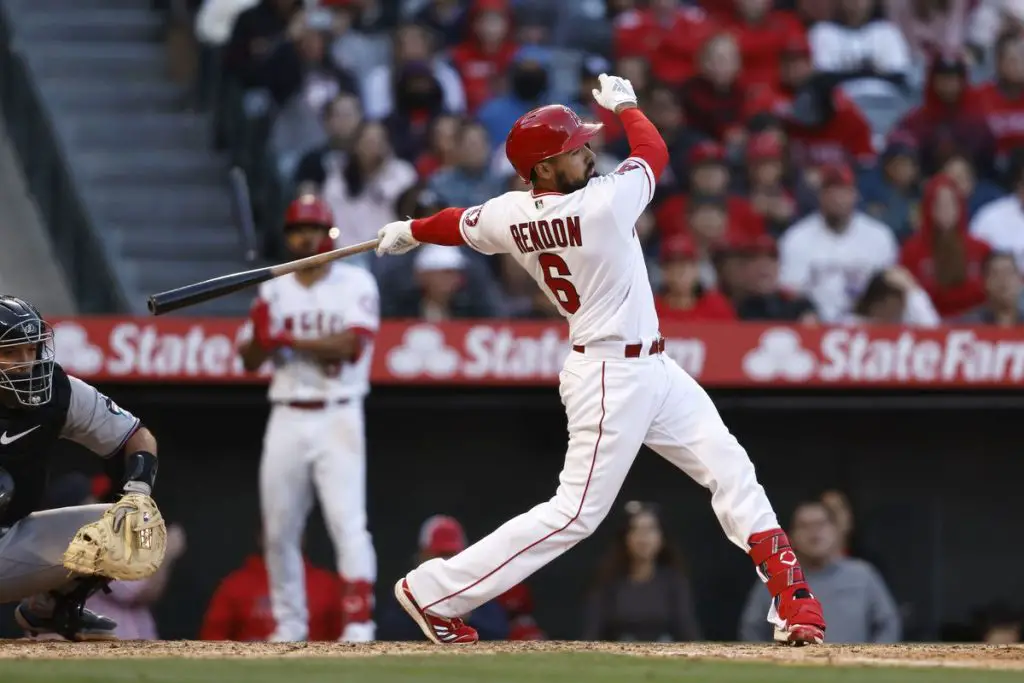 Orioles: Austin Hays
Red Sox: Trevor Story
Yankees: Giancarlo Stanton
Rays: Tyler Glasnow
Blue Jays: Alejandro Kirk
White Sox: Yasmani Grandal
Guardians: Emmanuel Clase
Tigers: Tarik Skubal
Royals: Salvador Perez
Twins: Luis Arraez
Astros: Chas McCormick
Angels: Anthony Rendon
Athletics: Seth Brown
Mariners: Eugenio Suarez
Rangers: Adolis Garcia
Braves: Ozzie Albies
Marlins: Pablo Lopez
Mets: Kodai Senga
Phillies: Rhys Hoskins
Nationals: Joey Meneses
Cubs: Cody Bellinger
Reds: Joey Votto
Brewers: Freddy Peralta
Pirates: KeBryan Hayes
Cardinals: Tyler O'Neill
Diamondbacks: Christian Walker
Rockies: C.J. Cron
Dodgers: J.D. Martinez
Padres: Jake Cronenworth
Giants: Mike Yastrzemski
100-91: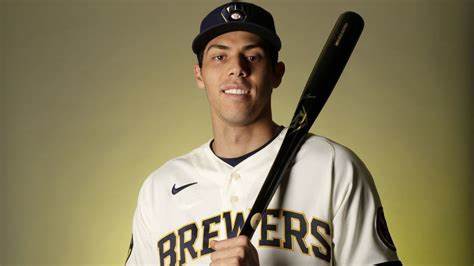 100. Josh Bell
Outside of his short stint with San Diego, Bell has been solid pretty much everywhere he goes. In 2023, he should be a very nice addition to a Cleveland team desperate to add some power to their lineup.
99. George Kirby
Kirby will probably be much higher on this list next year. He has the potential to be the future ace in Seattle and be one of the faces of a franchise on the rise.
98. Ty France
France has emerged as one of the better hitters on the Mariners. He was an All-Star in 2022, and though he slowed down a bit in the second half, he still finished with a very respectable OPS+ of 125. His 2023 season should be fun to watch unfold.
97. Logan Webb
Webb is good. He's a guy who will go out and give you a chance to win every time he pitches. He posted a very solid season in 2022, and I imagine seeing much more of the same in 2023.
96. Christian Yelich
I'm not sure I will ever be ready to give up on Yelich fully. Compared to his MVP season, he seems like a shell of himself. However, he still registers as an above-average hitter at the plate, having posted an OPS+ of 111 in 2022.
95. Kris Bryant
Bryant is a guy that could make me look stupid for having him this low. He plays half his season at Coors Field now, and we all know what he can do when he is at his best.
94. Austin Meadows
There isn't much to reflect on for Meadows in 2022, as he rarely played due to ongoing issues throughout the season. That being said, I believe he is still a very good player and should benefit nicely from the dimensional changes being made in Detroit.
93. Anthony Rizzo
Rizzo is someone that could be higher on this list. However, this is my projection for 2023, and I expect to see Rizzo regress a bit. Maybe I will be completely wrong, but I'm anticipating a much more docile season from Rizzo.
92. Daulton Varsho
Perhaps one of the most versatile players in baseball. He is elite in the outfield and is more than competent behind the plate as a catcher. He's fast, and in 2022 he hit 27 home runs. I think Blue Jays fans will be surprised at how much they enjoy having him on the team.
91. Randy Arozarena
Everybody likes Randy. After winning rookie of the year in 2021, he posted another solid season in 2022 and has proven that he can be a reliable player in the outfield for Tampa.
90-81: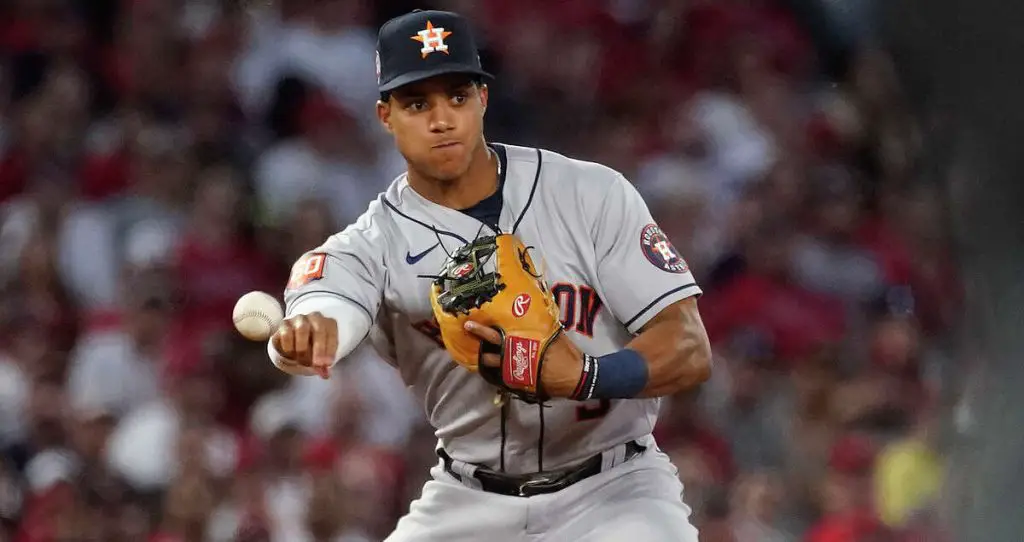 90. Willy Adames
Adames is a fun player. He hits the ball hard, hitting 31 home runs in 2022, and is known to be a good clubhouse guy. He's an above-average hitter and an above-average defender at a valuable position, which earns him a spot in my top 100.
89. Starling Marte
Though he didn't steal nearly as many bases in 2022 as he did in 2021, Marte still was a very valuable player for the Mets. In his first year in New York, he posted an OPS+ of 132 with 16 home runs. I believe it's possible we will see an even better season from him in 2023.
88. Steven Kwan
Kwan played a major role in making Cleveland a surprising success in 2022. His stellar defense headlined his rookie campaign in left field and the fact that he struck out less than he walked. I'm excited to see what Kwan brings to the table in 2023.
87. Jeff McNeil
McNeil doesn't hit for much power, but he hits for a high average and is a versatile defender. He adds a lot of value to a Mets lineup looking to shoot for the stars in 2023.
86. Joe Musgrove
Musgrove is reliable. Padres fans can breathe a little easier when he is on the mound, and typically that is the kind of starter you want in the frontline of your rotation. I don't think Musgrove is a Cy Young-caliber pitcher, but definitely a valuable one.
85. Hunter Renfroe
I still don't understand why Renfroe keeps getting traded. Everywhere he goes, he hits. The Angels should be very happy to have him in a make-or-break season in which they will need to convince Ohtani to want to stay in the following off-season.
84. Riley Greene
His numbers don't jump off the page when looking at his 2022 campaign. That being said, he is already a very good defender in centerfield and will have even less ground he has to cover with Detroit moving the fences in. I also expect to see major improvements as a hitter in 2023.
83. Jeremy Pena
Winning the World Series MVP in your rookie season is nothing short of impressive. The Astros couldn't have hoped for much more out of their young Correa replacement. That being said, he has room to improve, and 2023 will show if we can expect stardom from this kid.
82. Nathaniel Lowe
Lowe was sneakily very good in 2022. He posted a 141 OPS+ while hitting 27 home runs and batting .302. In a lineup with Seager, Semien, and Adolis Garcia, the Rangers should be a fun team to watch in 2023.
81. Framber Valdez
The quality starts king. He may not blow you away with his stuff on the mound, but one thing you can be sure of is that if Valdez is pitching, you will have a good chance to win that game. 2023 should be more of the same for the Houston starter.
80-71: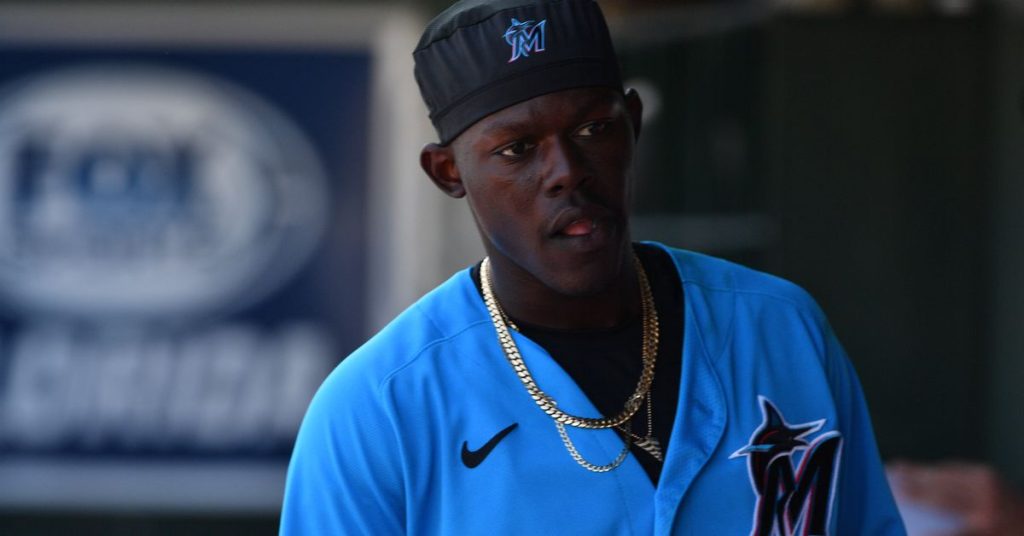 80. Nestor Cortes Jr.
Cortes Jr. was nasty in 2022, earning him the nickname "Nasty Nestor". Despite that, I am not fully sold on him… yet. I'm curious to see what he does in 2023 and hope to rank him much higher on next year's rankings.
79. Triston McKenzie
McKenzie broke out in 2022, posting a sub-three ERA in 191 innings pitched. It may be a stretch to call him the ace over Bieber, but if he keeps trending in this direction, it's possible that may be the case soon.
78. Jazz Chisholm
Jazz only played 60 games in 2022. In those 60 games, he was an All-Star and posted an OPS+ of 139. He has an incredible talent, but the sample size is too small now to know if it is sustainable.
77. Tommy Edman
Much of Edman's value comes on the defensive side of the ball. He can move around the infield and be pretty good at each position. Offensively, he steals a lot of bases and hits slightly above average. All around, he's a solid player that helps put the Cardinals in a position to win on a nightly basis.
76. Sean Murphy
Elite defensively and streaky offensively. No matter how you slice it, Murphy's addition to the Braves makes them even more dangerous than they were before. I look forward to seeing how he plays in Atlanta and imagine he will hold his place as one of the league's top catchers.
75. Tim Anderson
Anderson is a player that you can count on to hit for a high average every year. His power is much more inconsistent; the same goes for his defense. If the White Sox are going to be competitive in 2023, they need Tim Anderson to be at his best.
74. Matt Chapman
I think it is clear by now that Chapman is a very good player, but maybe not elite. He still defends very well, but he is very inconsistent as a hitter. I expect him to put together a very similar performance in 2023 as he did in 2022.
73. Luis Castillo
Castillo may not be a guy in a position to win Cy Young any time soon, but he's still a very good pitcher. In 2023, I expect he will still be the ace in Seattle, and deservedly so. By 2024, however, that very well could be George Kirby.
72. Jose Abreu
It is very possible that Abreu is on the decline of his career. Regardless, he still hits very well and will be extremely valuable to a loaded Houston team looking to repeat.
71. Yu Darvish
Darvish's numbers may not necessarily blow you away. That being said, he has one of the best pitch repertoires in the league and is still a nightmare to go up against for hitters.
70-61: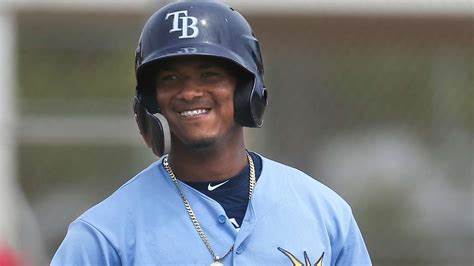 70. Dansby Swanson
I actually think Swanson is a better player than he gets credit for. Despite that, I think it may take him some time to adjust offensively playing in Wrigley half the season. Once he figures it out, I think the Cubs will be happy with the contract they gave him.
69. Spencer Strider
Strider will be higher on this list next year. I have no doubts about that. I do, however, think he will struggle a bit in his sophomore season, which is why he sits at 69 for now.
68. Walker Buehler
This is the ranking I feel the least confident in. Pitching in the National League is so strong, even on his team, that I feel he is probably the number three starter for the Dodgers in 2023. That being said, another part of me knows he can be one of the best in baseball. Hopefully, we will see what a fully healthy Walker Buehler season can bring in 2023.
67. Bobby Witt Jr.
Witt Jr. plays in one of the most pitcher-friendly ballparks in baseball, and in his rookie season managed to post 20 home runs while still being a slightly above-average hitter with an OPS+ of 102. Defensively, he wasn't great, but I see that improving over time and Witt shooting up this list by the same time next year.
66. Willson Contreras
Though he isn't the best defensively, Contreras can hit. At the catcher position, where that is rarer than not, he is very valuable. For that reason, Cardinals fans can't be disappointed to have him as Molina's replacement.
65. Cedric Mullins
Cedric Mullins is a lot of fun. He plays good defense in a premium position, and he steals a lot of bases. As a hitter, he is slightly above average. As an overall player, he is borderline elite.
64. Matt Olson
As far as a replacement for Freddie Freeman goes, Olson filled the shoes quite well. If Atlanta wants to make another World Series appearance soon, I imagine that Olson would be a big reason.
63. Brandon Nimmo
Nimmo continues to be a very good baseball player. He's very good defensively in centerfield and as consistent as you can be at the plate. The Mets are glad to have him back, and he should play a big role in their 2023 playoff push.
62. Cristian Javier
Javier finally became a full-time starter in 2022 and definitely made the most of it. It appears very likely that he or Valdez will be the opening day starter for the Astros.
61. Wander Franco
This one might stab me in the foot. Franco can certainly be a top 50 player, maybe even top 25. That being said, he is still very young, and I think it may take another year of growth before we see that jump we expect him to take.
60-51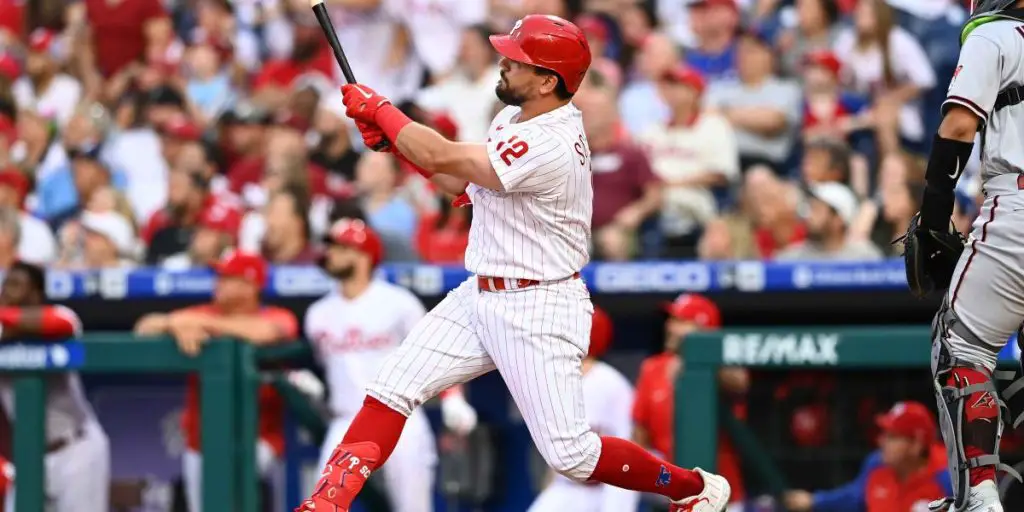 60. Andres Gimenez
What a breakout season for Gimenez in 2022. He will only be 24 for most of the 2023 season, and I'm sure Guardians fans are hoping to have him as their starting second baseman for a long time.
59. Aaron Nola
I like Nola a lot. He strikes out a lot of batters and is definitely one of the best number 2 pitchers in baseball.
58. Brandon Woodruff
In most rotations, Woodruff is your ace. Having him as your number 2 is something the Brewers should not take for granted. He is elite and puts the Brewers in contention for having the best 1 and 2 in baseball.
57. Brandon Lowe
I don't think his 2022 season indicates what Brandon Lowe can do. At his best, he is a top 3-second baseman in baseball, and that is exactly what I expect to see in 2023.
56. Alek Manoah
Manoah finished in the top three for the Cy Young race in 2022. Despite that, I do think he has some room to improve. He's still very young, and his ceiling is high. I can't wait to see what he brings to the table in 2023.
55. Edwin Diaz
It's difficult to put a reliever this high, given how much things vary yearly regarding their performance. That being said, it would be a shame not to give Edwin Diaz his flowers after seeing what he can do. He was the best closer in baseball in 2022, and there's a good chance that doesn't change in 2023.
54. Shane Bieber
Bieber had a good season in 2022. I'm not sure we will ever see another Cy Young performance, but I feel confident that he will be a solid ace for this Guardians team again in 2023.
53. Bo Bichette
Who doesn't love Bo? He ended the 2022 season on a hot streak and is looking to carry that on into 2023. He's going into his age-25 season and has all the potential to be considered one of the league's premier shortstops for years to come.
52. Julio Urias
Urias is very good. In 2022 his season actually went under the radar in terms of just how good he was. He posted a 2.16 ERA and a 194 ERA+ in 175 innings pitched. He's only 26, and I'm sure we can plan on seeing more seasons like this from Urias in the future.
51. Kyle Schwarber
I don't feel great about having Schwarber outside my top 50. He is a low-average, high-home-run hitter who is a liability on the defensive side of the ball. That being said, he's awesome to watch play, and he hits the ball a mile. He's a big part of what makes this Phillies offense so much fun.
50-41: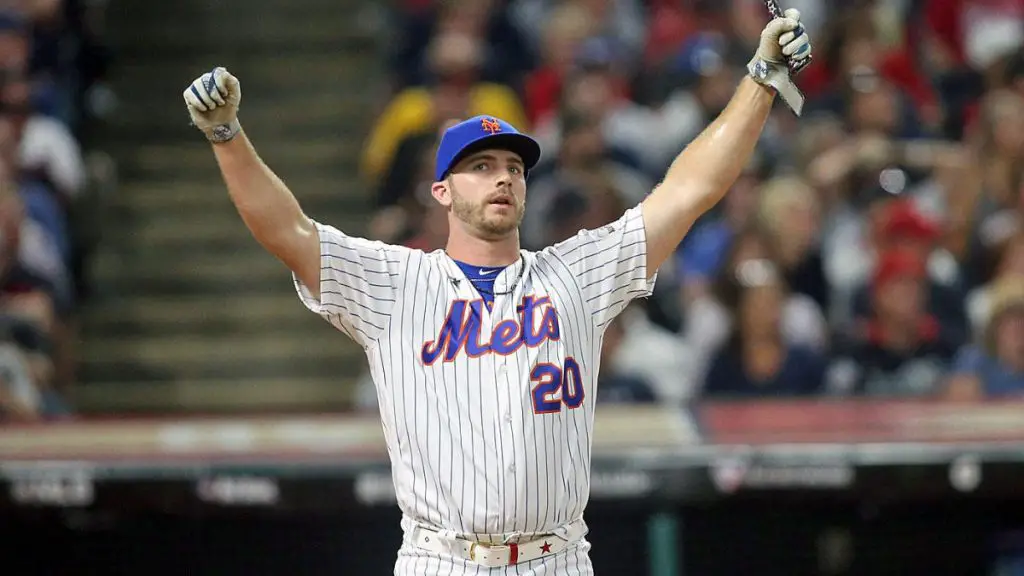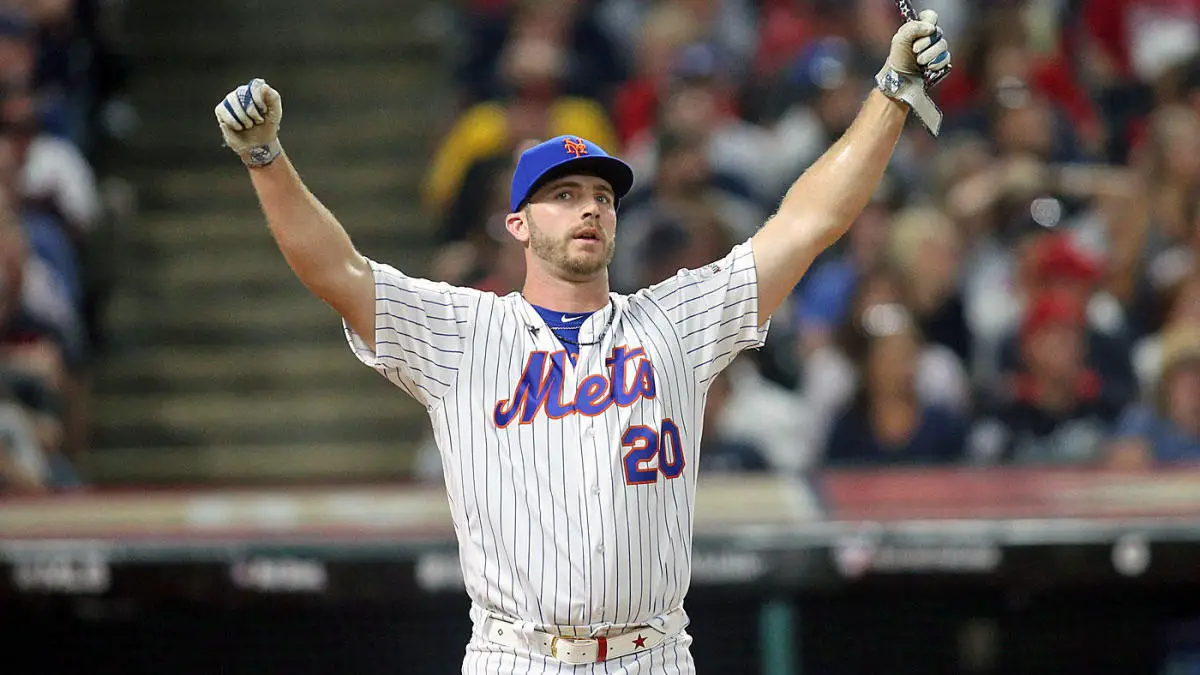 50. Max Fried
Atlanta fans usually feel comfortable having Fried on the mound. Despite looking like CW's version of the Flash, he doesn't blow you away with his velocity. However, he has a very effective curveball and has become one of the more difficult pitchers to face in all of baseball.
49. Marcus Semien
Semien is so difficult to rank. At this point, he has become notorious for his slow starts but always seems to figure it out at some point during the season and become an elite hitter again. If he can avoid a slow start in 2023, he is probably top 30.
48. Shane McClanahan
At his peak, McClanahan is a Cy Young-level pitcher. If he can stay consistent throughout the whole season, there's no doubt he can win one. He's still young and will likely have a very successful career.
47. Dylan Cease
Cease will win a Cy Young at some point in his career. His stuff is absolutely electric, and he strikes out batters as easily as any other pitcher in the league. He will probably be the opening day starter for the White Sox, and if they are smart, they will keep it that way for a long time.
46. Teoscar Hernandez
In my opinion, Hernandez is one of the most underrated players in baseball. One look at his Baseball Savant page, and you'll understand why. He hits the ball hard and well, boasting a 127 ERA+ and 25 home runs in 2022. On top of that, he's fast and plays good defense in the outfield. I expect Seattle fans to be very happy to have him.
45. Luis Robert
I think baseball fans everywhere are waiting for that special Luis Robert season. He's been good for a little while now, but he has all the tools to be an MVP-level player, and it feels as though it is only a matter of time before that shows.
44. Zac Gallen
Gallen has been solid his whole career, excluding a mediocre 2021 season. In 2022, however, he had the best season of his career, posting a 158 ERA+ and joining the ranks as one of the best pitchers in baseball.
43. Alex Bregman
Bregman proved in 2022 that he is still a good player. He posted a 133 OPS+ and slugged 23 home runs. He's also a decent defender at third base and another solid piece of a very scary Houston team.
42. Will Smith
I do believe that Will Smith is capable of being a good defensive catcher. That being said, he is one of the best catchers at the plate, which will not change anytime soon.
41. Pete Alonso
Alonso has proven time and time again that he is a force to be reckoned with at the plate. Defensively, he's nothing to write home about necessarily, but you can expect a ton of production at the plate, year in and year out.
40-31: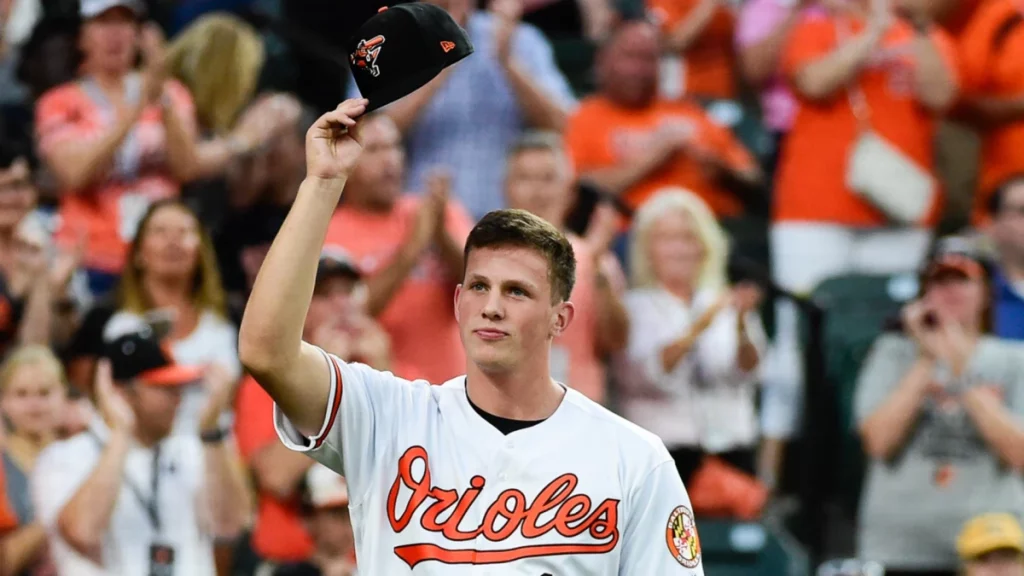 40. Michael Harris II
Coming off a very impressive rookie campaign, it is hard to imagine anything other than even more growth from Harris as he approaches season two. He's fast, hits the ball hard, and is elite in centerfield. The sky is the limit for this kid.
39. Bryan Reynolds
Will Bryan Reynolds be traded? As of right now, it doesn't seem like it, despite his earlier request. That being said, he is the best player on a Pirates team that got much more interesting this off-season. I'm excited to see what his future holds, as there are no doubts he has loads of talent.
38. Xander Bogaerts
Now, as part of the Padres, I expect a little bit of regression from Bogaerts, at least initially. Petco Park tends to be a difficult park for hitters to adjust to. My projection is that he will have a rough first half but a solid second half to help carry the Padres to another playoff berth.
37. Zack Wheeler
Wheeler has been elite since joining the Phillies in 2020. He is a high-volume, high-strikeout pitcher, and I expect nothing less than another fantastic season in 2023 as the Phillies look to make another big push.
36. George Springer
Though I think Springer will soon be a player that starts to fall out of the top 50, I don't believe that this is that year. He was still a very good hitter in 2022, and with Kevin Kiermaier and Daulton Varsho joining the Blue Jays outfield, he won't have nearly as much responsibility on defense in 2023. It should be another solid season for Springer.
35. Austin Riley
Austin Riley was fantastic in 2022, finishing 6th in NL MVP voting. He hit 38 home runs and posted an OPS+ of 142. Even better, Riley is only going into his age 26 season. The Braves locked him up for a while, and they did it for good reason.
34. Clayton Kershaw
People keep expecting Kershaw to regress much more than he actually does. He only threw 126 innings in 2022, yet in those innings, he threw a 2.28 ERA season with an ERA+ of 184. He will only be 35 in 2023, the same age as Jacob DeGrom will be. I expect to see another great season from Kershaw in 2023.
33. Carlos Correa
I don't have Correa higher on my list because his defensive play regressed a bit in 2022. He still is an above-average defender, however, and is one of the better-hitting shortstops in the league. If he puts together an elite defensive season in 2023, he will probably rise back up this list a bit.
32. Adley Rutschman
People will be shocked to see Rutschman this high on my rankings, but after the rookie campaign he put together, it would be hard not to rank him this high. He put together a 5.3 FWAR season in just 113 games played. Rutschman is a special player and will be one of the best catchers in baseball for a long time.
31. Francisco Lindor
After a down year in 2021, Lindor put together quite the bounce-back season in 2022. Still, as elite as ever at shortstop, Lindor also managed to put up an OPS+ of 125 with 26 home runs. Now that it seems he has officially settled in as a Met, 2023 should be another big season for Lindor.
30-21: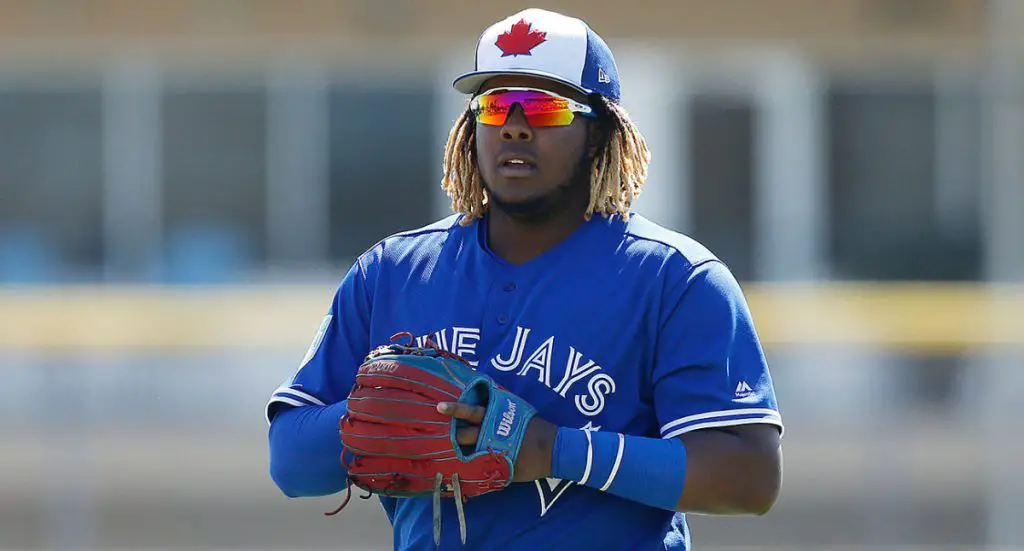 30. Byron Buxton
I think everyone desperately wants to see Byron Buxton play a full season. When healthy, he is probably the best defensive centerfielder in the league and is unbelievable at the plate. He has only played 153 games since the start of 2021, yet in those games, and he has posted 47 home runs and an OPS+ of 150. He has all the talent in the world; I just hope we can see him for a full season in 2023.
29. Carlos Rodon
Rodon is probably the best lefty pitcher in baseball, and now he is a New York Yankee. He had a league-leading 12 K/9 in 2022 with the Giants and now joins a pitching staff that always seems to outperform expectations. 2023 should be an exciting year for Rodon and the Yankees.
28. Corey Seager
Seager is one of those players you just don't want to bet against. He always seems to hit extremely well. There were doubts about him going to a pitcher-friendly ballpark in Arlington, yet he came in and posted a 119 OPS+ with 33 home runs in his first year as a Ranger. We may be due for an even better season in 2023.
27. Rafael Devers
Rafael Devers should feel pretty good after the big extension he just got. The Red Sox should be feeling good, too because Devers is only 26 years old and already one of the most elite baseball hitters. His performance in 2023 should be interesting to watch, as fans will expect a lot from him after the big payday.
26. Sandy Alcantara
The 2022 NL Cy Young winner is looking for a repeat performance in 2023. He is certainly good enough to do so and is an absolute workhorse. He threw just shy of 230 innings in 2022, and I imagine he'll sit close to that number again in 2023.
25. Jose Altuve
Despite how you feel about Altuve, he is very good. He is most definitely the best second baseman in baseball and will continue to be, at least for now. The Astros are looking to be very scary once again in 2023, and Altuve is a big part of why.
24. Gerrit Cole
Cole had a down year in 2022 compared to his standards. He still managed to post 200 innings with a 3.5 ERA and an ERA+ at 111. 2023 should be a better year for Cole, as the addition of Carlos Rodon takes the pressure off him as an ace ever so slightly.
23. Vladimir Guerrero Jr.
Although he saw a big improvement on defense in 2022, his offensive numbers were a bit down. Still a very solid season in comparison to the average hitter, but we all know that he is capable of even more. Hopefully, 2023 will solidify that Vlad will be one of the best hitters in the league for years to come.
22. Max Scherzer
Like his new teammate, Scherzer is still really good despite being up there in age. He still strikes out hitters at a high percentage, and I expect 2023 to be no different, at least not yet.
21. J.T. Realmuto
Realmuto feels like the modern-day Ivan Rodriguez. He hits well, is fast, and is one of the best defensive catchers in baseball, if not the best. He's a big part of the Phillies' recent success and will be a big part of their success going forward.
20-11: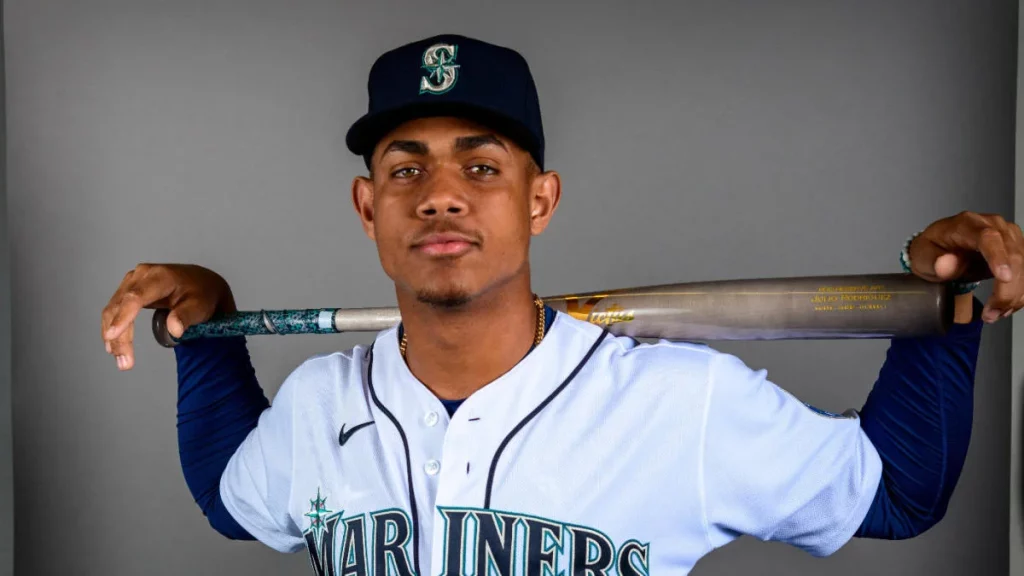 20. Julio Rodriguez
J-Rod isn't just here for shock value. He genuinely is that good. He's only going into his age-22 season and is already coming off an unreal rookie season where he posted a 147 OPS+ and 28 home runs. Not to mention he's great in centerfield, has a premium position, and is one of the fastest players in baseball. He's special and will only rise on this list as time passes.
19. Kyle Tucker
Tucker isn't a flashy player by any means. He doesn't draw the attention that many other of the league's stars do, but he plays as well as many of them. He's a good defender in right field and a great hitter at the plate. I think a big season is due from Tucker in 2023, and it could very well end up with him in the MVP race.
18. Corbin Burnes
2021 was not a fluke. Corbin Burnes is elite and one of the best pitchers in all of baseball. He strikes out hitters at an elite level and has one of the nastiest cutters in the league. 2023 should be another impressive season for Burnes.
17. Freddie Freeman
Freeman put to rest any doubts that he would continue to be elite as a Dodger. He showed up and continued right where he left off, finishing 2022 in 4th for the MVP race in the National League. Though I'm not expecting an MVP season in 2023, I don't see him regressing, either.
16. Yordan Alvarez
How can someone who predominately plays DH be this high on the list? Well, you hit like Yordan Alvarez. His 2022 season was almost Bonds-like at the plate, posting an OPS+ of 187 and hitting 37 dingers. He doesn't even turn 26 until almost halfway through the season, so I imagine we will be seeing this kind of performance on a yearly basis from him for a while.
15. Trea Turner
Trea turner is the definition of consistency. He hits for a high average, he hits for some power, and he's lightning on the basepaths. Phillies fans are absolutely ecstatic to have him on their team going forward, and I cannot say I blame them.
14. Paul Goldschmidt
Coming off an incredible MVP season, I know some people won't be happy that Goldy isn't in my top 10. I understand where you're coming from. However, he isn't getting any younger, and I do expect continued regression defensively. And given that the expected regression is at first base, his value is down slightly. He still ranks extremely high in my rankings, though, as I do expect him to hit at an elite level once again.
13. Ronald Acuna Jr.
Acuna wasn't the player we necessarily expected to see upon returning from injury in 2022. If he were, he'd probably be in the top 10. That being said, he's still far too talented to be any lower, and given that he will be much healthier in 2023, I expect big things.
12. Justin Verlander
Verlander shouldn't be as good as he is at his age. He seems to channel his inner Nolan Ryan to continue being elite into his 40s. I expect another extremely solid year from JV and potentially another Cy Young.
11. Mookie Betts
Mookie Betts being outside the top 10 is not so much a reflection of him as much as it is a reflection of the guys above him. Mookie is still elite in almost every facet of the game, and it would be hard to put him much lower than I have him.
The Top 10:
10. Jose Ramirez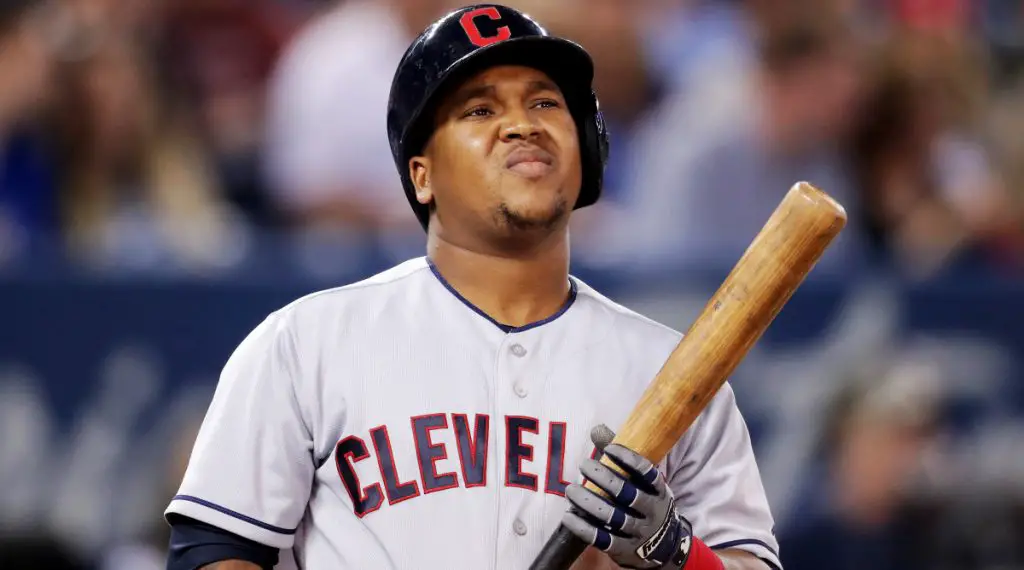 It feels disrespectful to have Jose Ramirez at 10. He is that good. Every year you can assume to find him in the top five, maybe even top three, of the MVP race. In 2022 he posted an OPS+ of 148, hit 29 home runs, and finished fourth in MVP voting. I believe he has a very strong chance to win one here in 2023, finally.
9. Manny Machado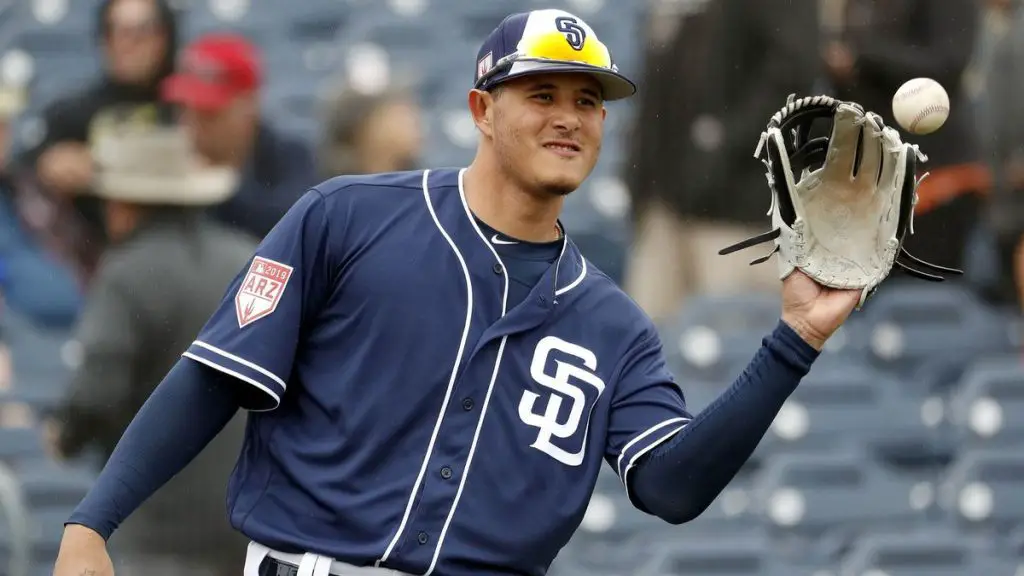 Manny Machado continues to prove that he can back up his talk. One of the MLB's most confident and polarizing players, Machado is always under pressure to perform. Despite that, he always does perform at an elite level. He continues to defend and hit at a high level, backed up by his 32 home runs and OPS+ of 159 in 2022.
8. Fernando Tatis Jr.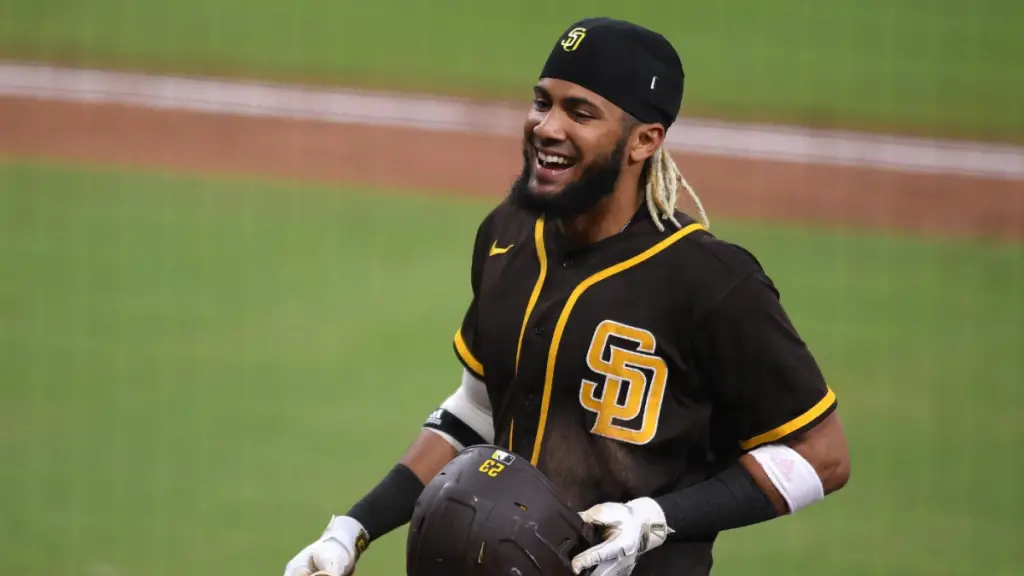 I don't care about the steroids. Fernando Tatis Jr. is one of the most talented players ever to touch a baseball field. If he can avoid injury and off-field issues, he is almost a lock for a top five player in baseball. However, he may be a little rusty upon initially returning, which is why I have him sitting slightly outside the top five.
7. Bryce Harper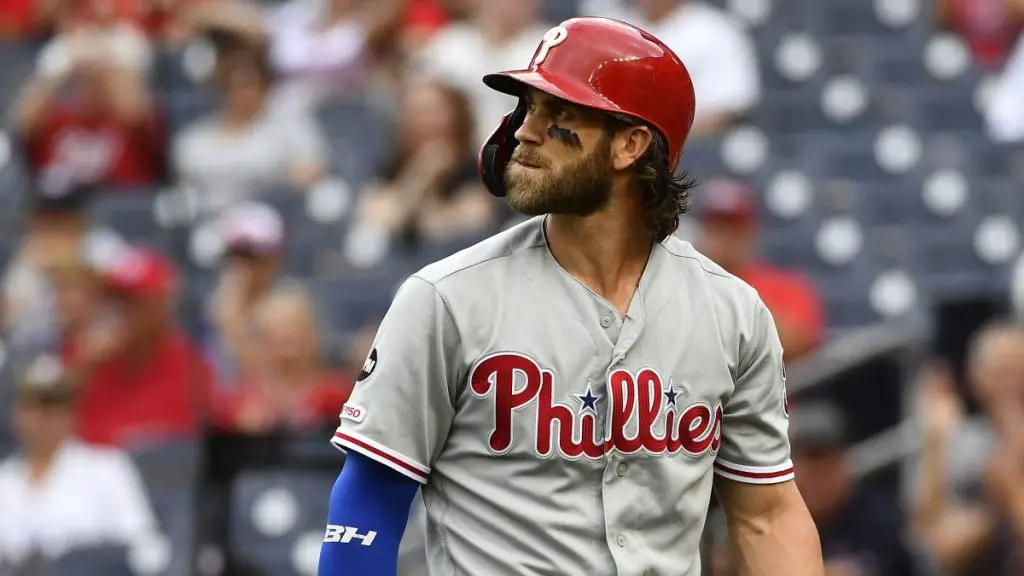 Coming off a historic playoff run the year after winning the MVP, there is absolutely no reason to bet against Bryce Harper anymore. Aside from being one of the coolest dudes in baseball, Harper hits as well as anyone, and the numbers back it up. Harper has posted a 165 OPS+ in 240 games played over the last two seasons. Once he is fully healthy, I expect another push for MVP in the near future.
6. Jacob DeGrom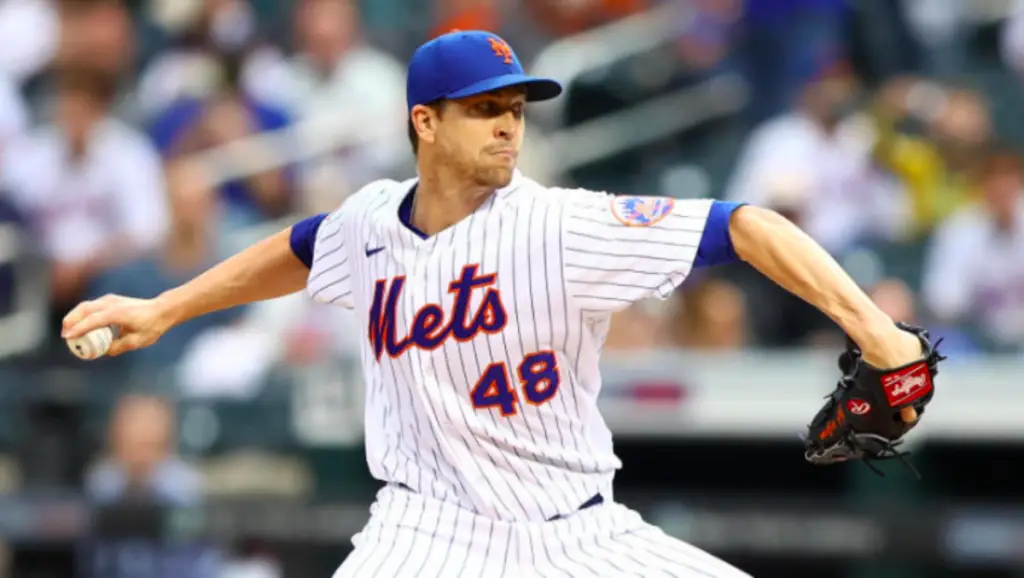 Injuries continue to plague DeGrom, and yet every time he plays, he is the most dominant pitcher in all of baseball, and it isn't close. Since the beginning of 2021, DeGrom has started 26 games, posting a 1.90 ERA with an ERA+ of 208 and a FIP of 1.60 during that span. Now he's in a pitcher-friendly ballpark in Texas, and I'm sure he is primed for another Cy Young bid.
5. Nolan Arenado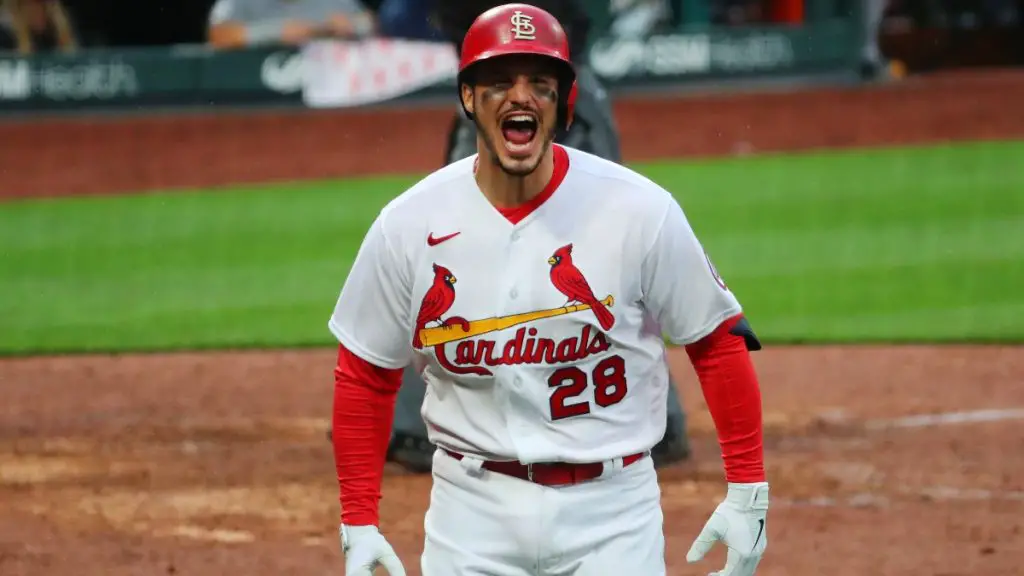 What more is there to say about Nolan Arenado? He is still the best defensive third basemen in all of baseball while still being an absolutely elite hitter, posting an OPS+ of 154 in 2022. He certainly has quieted the folks who said he wouldn't be able to hit outside of Coors. I see another great season from Arenado on the horizon in 2023.
4. Juan Soto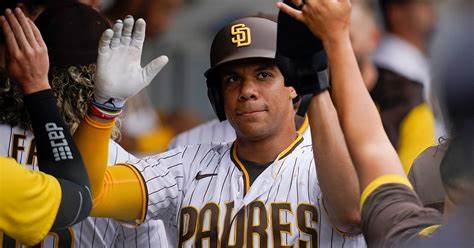 All aboard the Juan Soto train. Last year was a "down year" for Soto, and yet he still posted an OPS+ of 149 while hitting 27 home runs. I expect he will settle in nicely in San Diego and reclaim his spot as a perennial MVP candidate.
3. Aaron Judge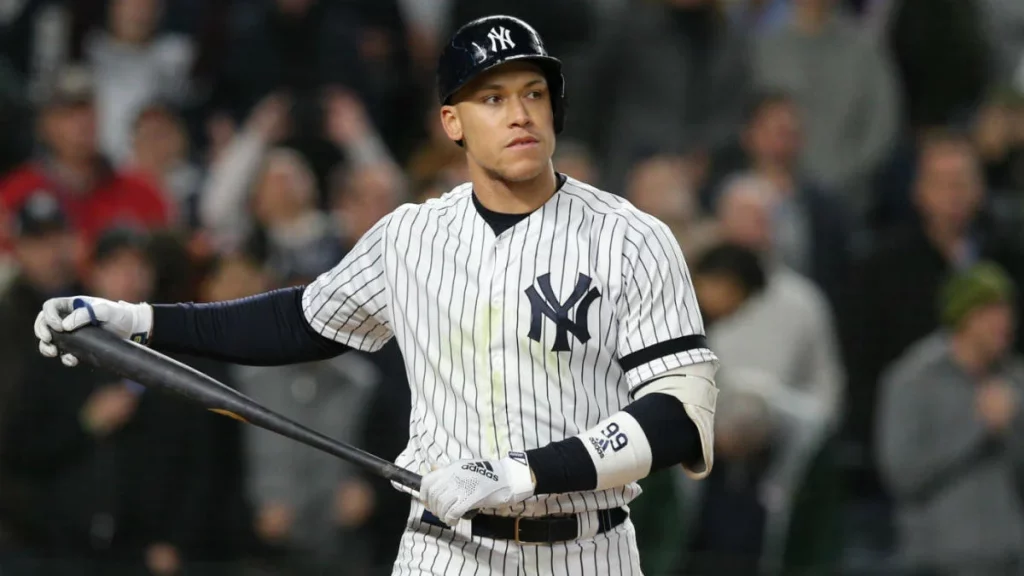 Aaron Judge earned his place near the top of this list. In 2022, he put together one of the greatest hitting seasons we have ever seen and broke the American League home run record at 62. I see a little bit of regression coming, but not enough to slight him on this list, considering he is also an elite outfielder on defense.
2. Mike Trout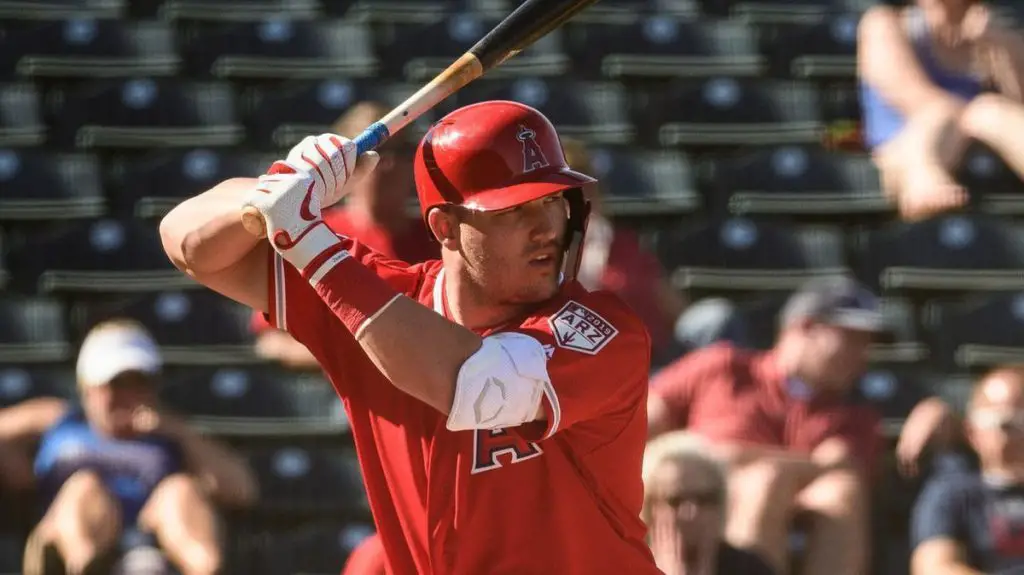 Mike Trout is still the best hitter in all of baseball. In just 119 games in 2022, Trout hit 40 home runs and finished with an OPS+ of 178. Simply put, I don't see him being dethroned any time soon as long as he can stay healthy.
1. Shohei Ohtani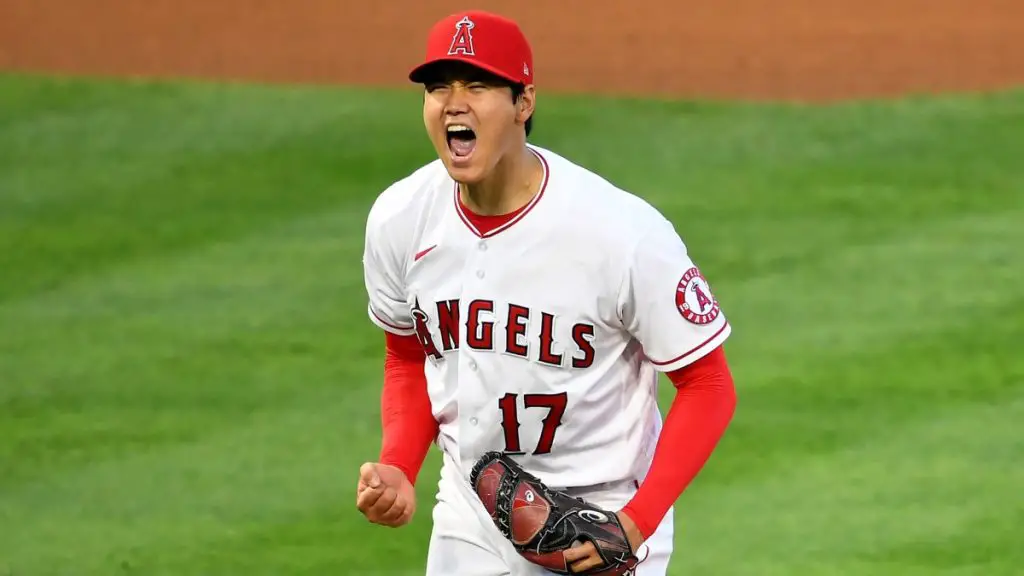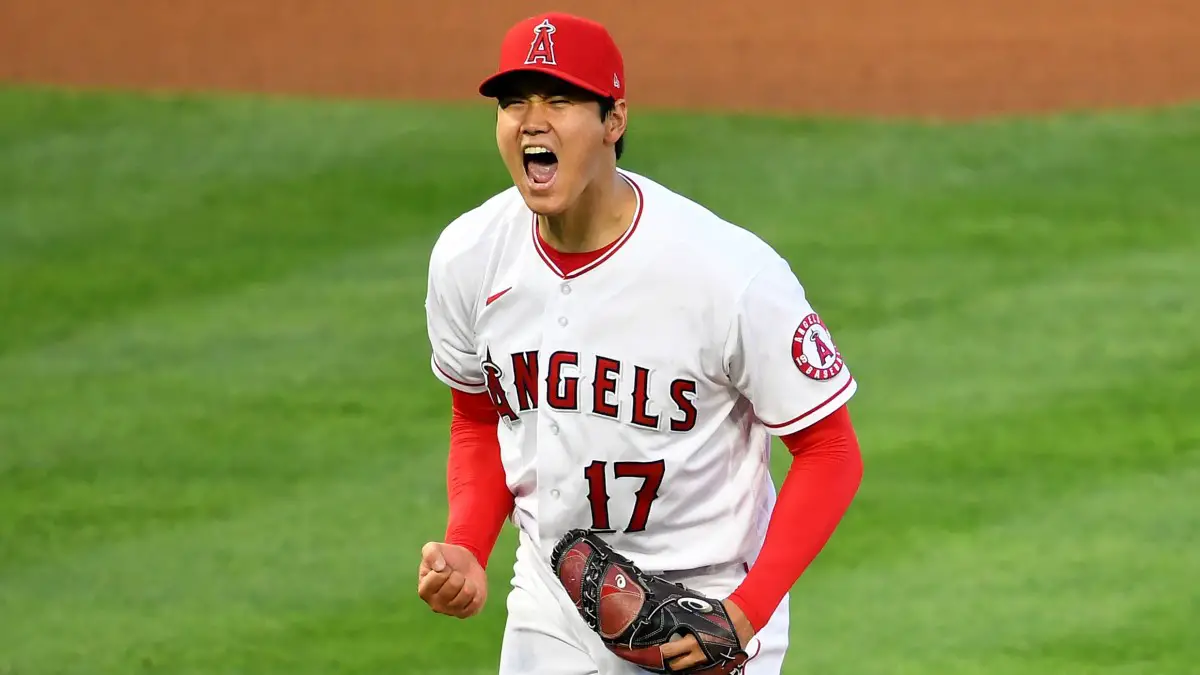 Nobody can do what Shohei Ohtani does. Nobody ever has (No Offense Babe Ruth). A CY Young caliber pitcher on the mound and an elite hitter at the plate capable of 40 home runs per year. What more could you ask for from a player?