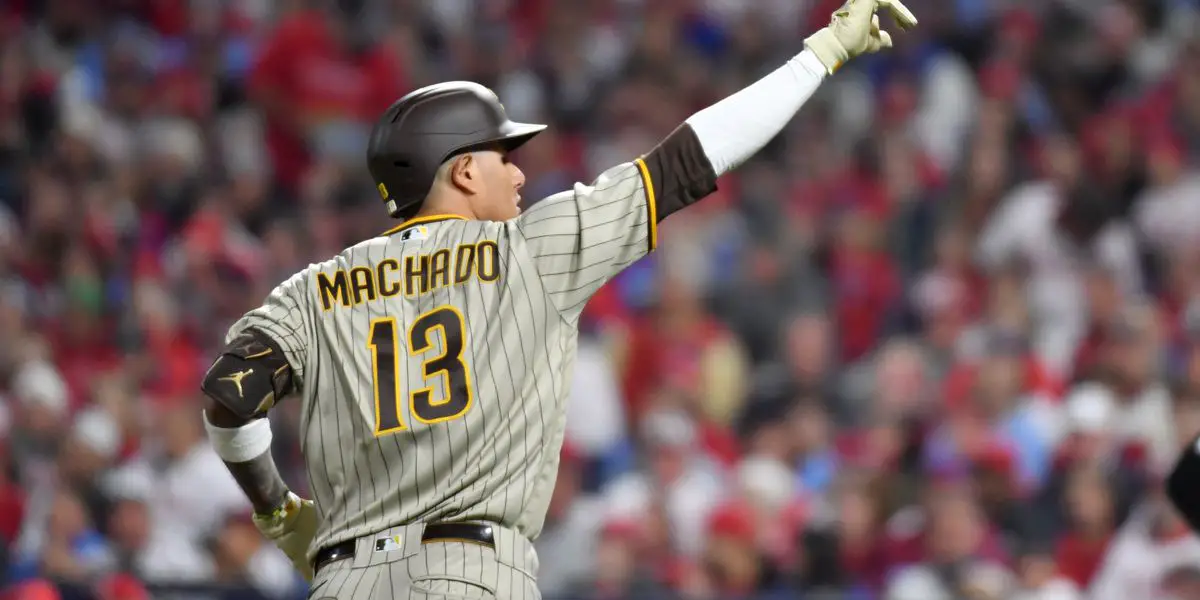 The San Diego Padres are among the most highly touted teams coming into the 2023 season. After an offseason that saw management make some serious additions, from big-name players like Xander Bogaerts and Nelson Cruz to depth additions like Michael Wacha and Seth Lugo. It's safe to say that the San Diego Padres are planning for an exciting season in 2023. 
With spring training in full swing and the regular season on the horizon, let's take a look at my San Diego Padres team awards predictions. This is one of my favorite traditions to do when heading into a fresh new season, especially when the roster has significantly improved. 
Most Valuable Player – Manny Machado
When it comes to predicting who will be the San Diego Padres' most valuable player in 2023, it's hard not to say, Manny Machado. After signing an eleven-year extension with the Padres this offseason, the 30-year-old will look to build off an outstanding season in 2022. Manny led the franchise to the National League Championship Series, losing to Philadelphia despite a historic run. After hitting over one-hundred runs batted in back-to-back seasons now, Manny Machado has become one of baseball's best and surely will lead this San Diego team to success this season.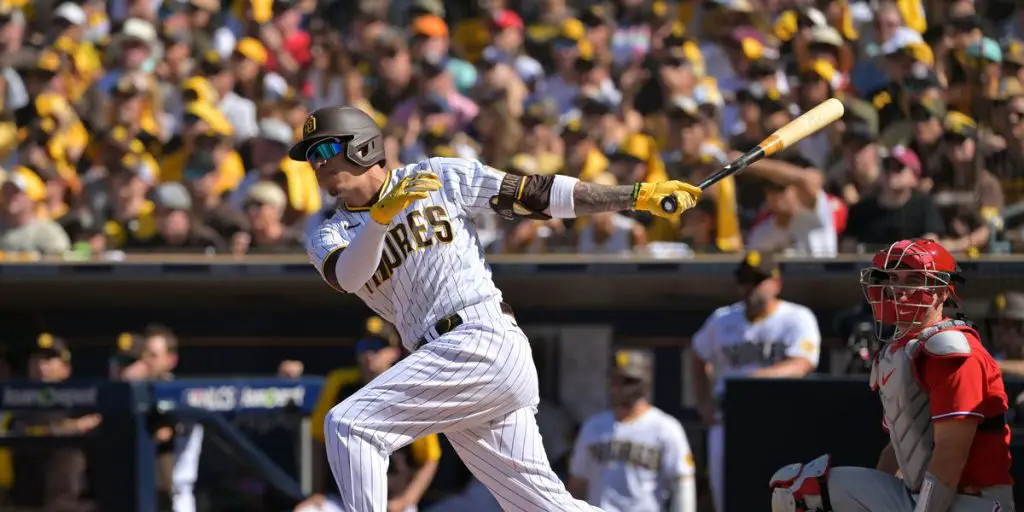 Cy Young – Yu Darvish
The San Diego Padres pitching coming into this season is certainly an interesting topic. After bringing in depth arms like Seth Lugo, Michael Wacha, and Brent Honeywell Jr, management clearly wanted to strengthen the Major League depth. However, with the unfortunate injury news to Joe Musgrove, I think it's only fair predicting Yu Darvish wins the Cy Young for San Diego in 2023. Even at the age of 36 years old, Yu Darvish remains one of the best in all of baseball and is projected to have yet again another strong season. Per Fangraphs.com, Yu Darvish is projected to have a 3.85 earned run average with thirteen wins and ten losses. I think Yu Darvish can achieve higher numbers than projected, making for a strong campaign ahead for the Padres starter.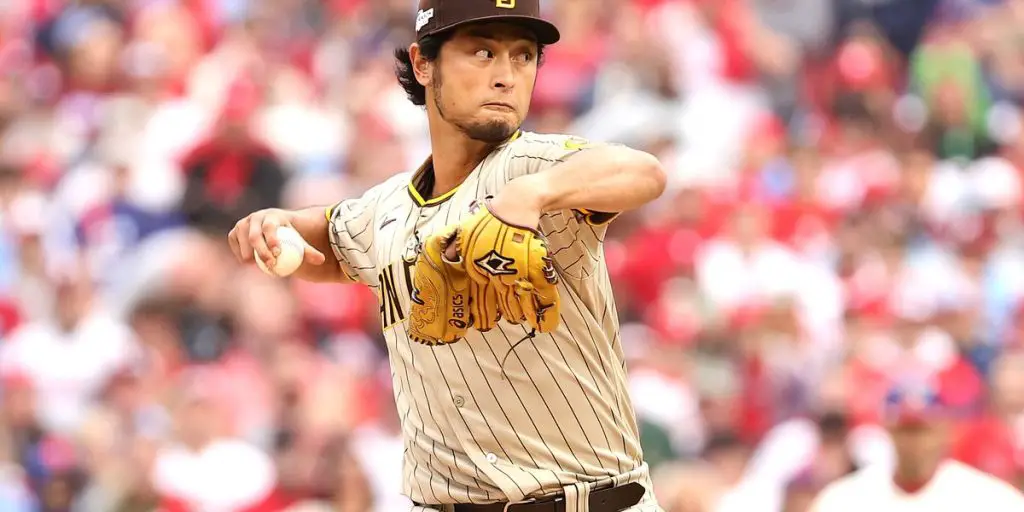 Best New Addition – Xander Bogaerts
The best new addition award for the San Diego Padres is going to Xander Bogaerts. This one might be the least surprising, but how can you not bet on the 30-year-old infielder? Last season with Boston, Xander had one-hundred and seventy-one hits, fifteen home runs, and a .307 batting average in five-hundred and fifty-seven at-bats. Adding that kind of talent, who also scored a 5.9 wins above replacement in 2022 per Baseball-reference.com, surely will make an impact. With the addition of Xander Bogaerts and the return of Fernando Tatis Jr, the front end of the lineup is going to be loaded, contributing to a ton of offense.
Coach of the Year – Ruben Niebla
When it comes to predicting who will be the Padres coach of the year next season, Ruben Niebla comes to mind first. However, this one might shock some, given the injury already to Joe Musgrove and the new additions to the Padres pitching staff. It'll be important to see how Ruben will be able to not only bring the best out of A.J. Preller's additions but also make sure they mesh well. It's going to be important to strengthen that Padres rotation as the team hopes to compete for the World Series. 
Best Bullpen Arm – Josh Hader
If the San Diego Padres have eyes on winning it all in 2023, you're going to need a strong enough bullpen to beat the best. My pick for the best bullpen arm this season is 28-year-old Josh Hader. After coming over in a trade with the Milwaukee Brewers last season, Hader had some ebbs and flows with San Diego. After looking more like himself as the season went on, and now having a full offseason as a San Diego Padre. I expect an absolutely dominant season from one of the best closers in baseball. The left-hander has a three-pitch arsenal, mainly relying on his sinker pitch. Josh Hader throws his sinker 69.5%, his slider 28.3%, and his changeup only 2.2% of the time, according to Baseballsavant.mlb.com. With the Padres closer looking to get paid, I expect a real positive season from the former Brewer.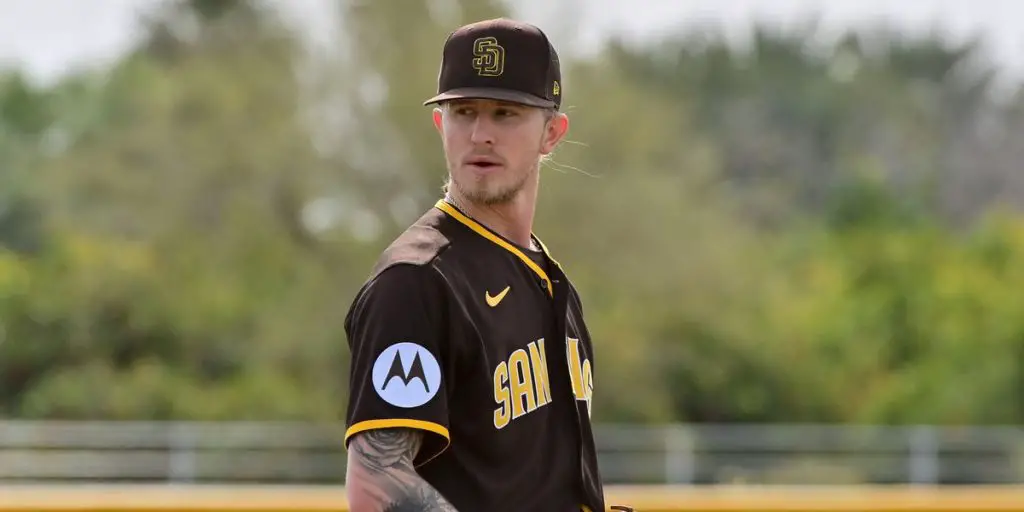 There's no denying the San Diego Padres got better this offseason. Adding Xander Bogaerts and strengthening the pitching depth will really make a difference in 2023. It's a fun time to be a Padres fan, and with the season on the horizon, it's time to get excited about what's to come. 
Thanks for reading! For more Padres content, follow me on Twitter at SD_Anselmo.