Infield Projections
This spring, all of the speculation surrounding the squad will be around the shortstop position after the offseason saw Dansby Swanson depart the club for the Chicago Cubs via free agency. It's the second time in as many years that there will be a new face around the diamond, but this year will be different. General manager Alex Anthopolous replaced franchise icon Freddie Freeman with a proven slugger in Matt Olson last winter. Still, Anthopolous chose not to spend big to fill the most demanding position on the field. The organization is seemingly content to let veteran Orlando Arcia battle it out with rookie Vaughn Grissom during Grapefruit League action.
The Braves did make a splash this winter in trading away All-star William Contreras and a few arms from the farm system for a Gold Glove-winning backstop in Sean Murphy from Oakland. Murphy quickly signed an extension keeping him under team control until 2028 with an option for 2029. This move was a bit of a surprise to many due to the 2022 All-star selection of current catcher Travis d'Arnaud and the obvious need to fill the shortstop position. Nonetheless, Sean Murphy is poised to be the new number one behind the plate with Td'A in a backup/DH role.
Austin Riley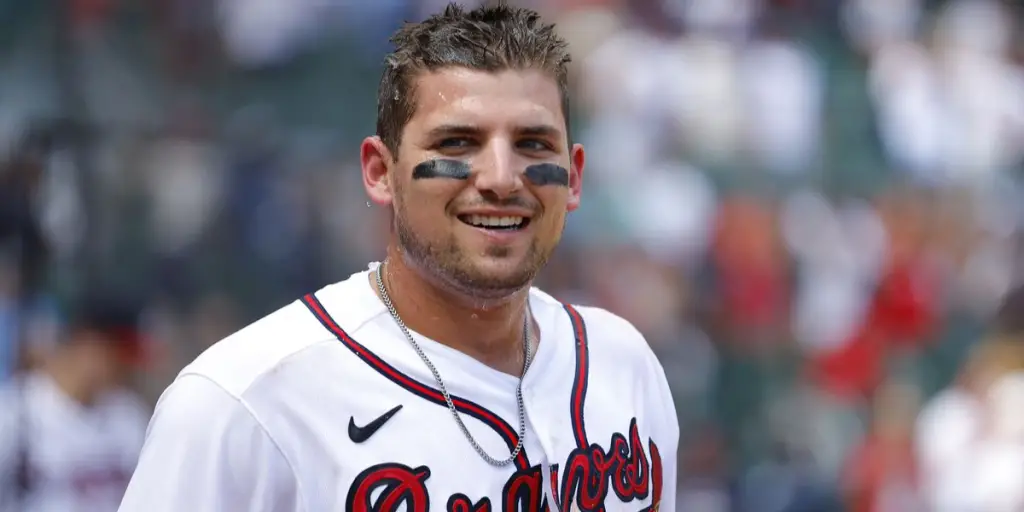 The group is headlined by third baseman Austin Riley who signed a massive contract extension for $212 million for the next ten years to keep him at the hot corner through age 36. Riley has impressed at the plate the past two seasons and has shown tremendous growth since making his big league debut in 2019. He has finished well within the top 10 in National League MVP voting in 2021 (7th) and 2022 (6th) with a Silver Slugger Award and an All-Star appearance, respectively. Riley, for his career, slashes .272/.339/.507 with a career OPS+ of 123 and a WAR of 12.0. Riley was 3rd in the NL with 38 home runs and 5th in OPS at .878; both led the team.
Matt Olson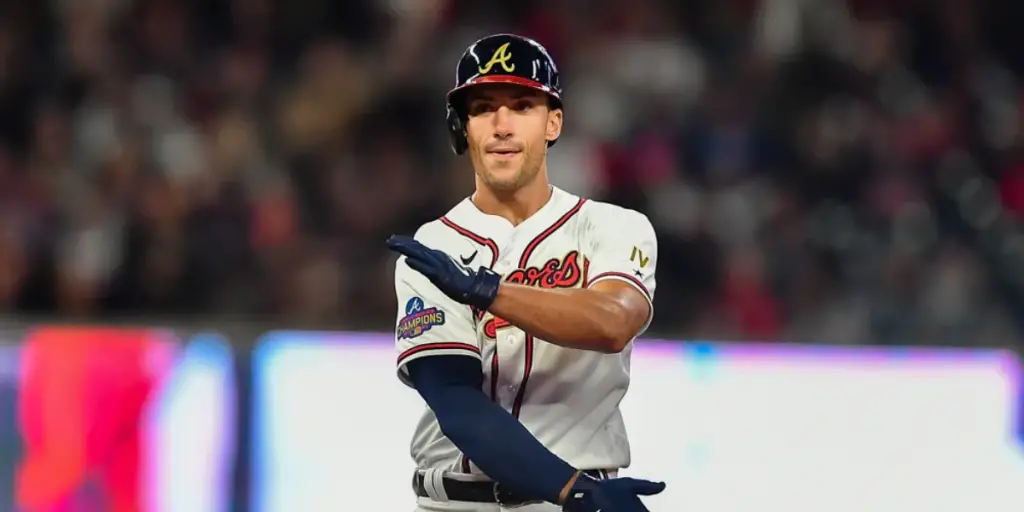 Matt Olson had an impossible task to accomplish in 2022 after being acquired from the Athletics. Filling the shoes of a franchise icon and fan favorite is not an enviable situation for any player, but Olson did what he was brought to Atlanta to do. He supplied a ton of power to an already potent lineup hitting 34 dingers and driving in 103 runs, even with a late-season slump down the stretch. In 5 big league seasons, Olson has garnered two Gold Gloves and has made one All-star appearance in 2021. For his career, Olson slashes .250/.325/.477 with a 131 OPS+ and a 21.6 WAR. Olson will be the starting first baseman for the foreseeable future as he signed an 8-year deal worth $168 million after his acquisition. He will look to build upon a solid first year with the club that saw him finish in the top 10 in the National League in home runs, rbi, doubles, and walks.
Ozzie Albies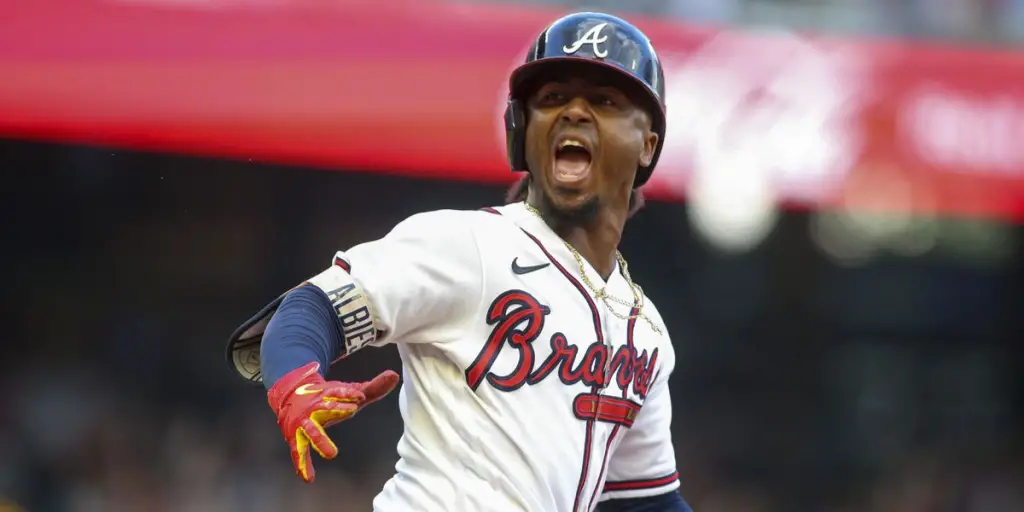 One-half of the double-play tandem is known; Ozzie Albies will be patrolling second base at Truist Park this season. Albies had incredibly bad luck last year with injuries and hopes to bounce back to his All-star form of 2021. The two-time NL All-star and Silver Slugger winner suffered a freak injury when he fractured his left foot during a swing against the Nationals in June that required surgery. Albies made it back to the club only to break his right pinky finger after just one game. At just 26 years old, he figures to bounce back completely healthy and put 2022 behind him. He is heralded as a top second baseman in the league, and his career 15.3 WAR proves just that. There aren't many middle infielders out there with 30 HR/100 RBI potential, and Ozzie accomplished just that in 2021. Brian Snitker will surely hope for more of that this season.
Sean Murphy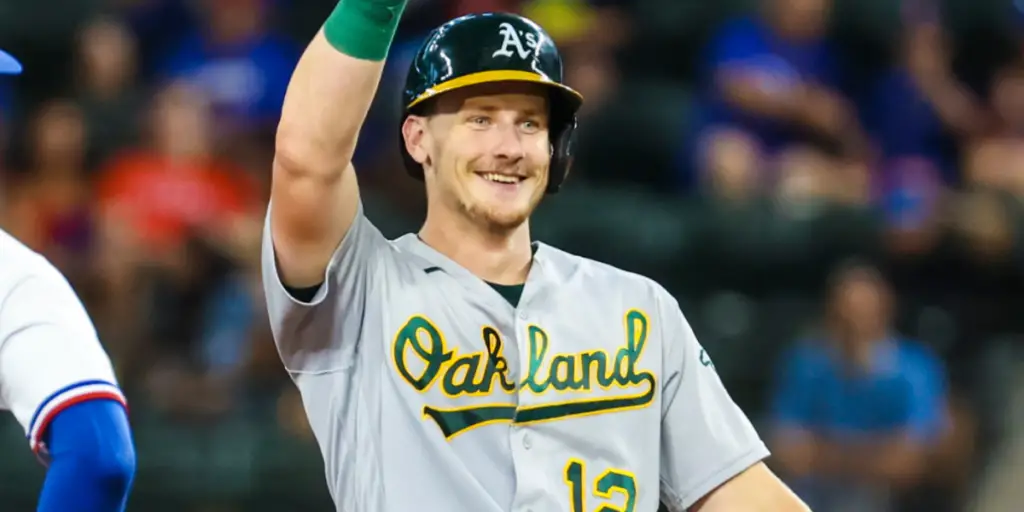 Murphy joins the club after being traded from Oakland in a three-team deal involving the Brewers. Atlanta is getting a premier catcher to take over the bulk of the duty behind the plate. Murphy quickly signed a 6-year $73 million contract after the acquisition. Murphy has three full seasons in the Bigs and has shown modest pop at the plate with career .755 OPS, but there is hope his stats improve while he will be surrounded by better hitters than he had in Oakland. The 2021 Gold Glove winner will give way to former starter Travis d'Arnaud at times, and they could prove to be a potent catching duo for the club.
Grissom vs. Arcia
All of the talk around the club as of now surrounds Vaughn Grissom and Orlando Arcia. There were certainly some rumors about a potential deal with Elvis Andrus because of the prior relationship with third base coach and defensive guru Ron Washington, but that speculation has died down for now. The Braves will have a choice between a young and relatively unproven rookie and a veteran who had a once-promising future.
Vaughn Grissom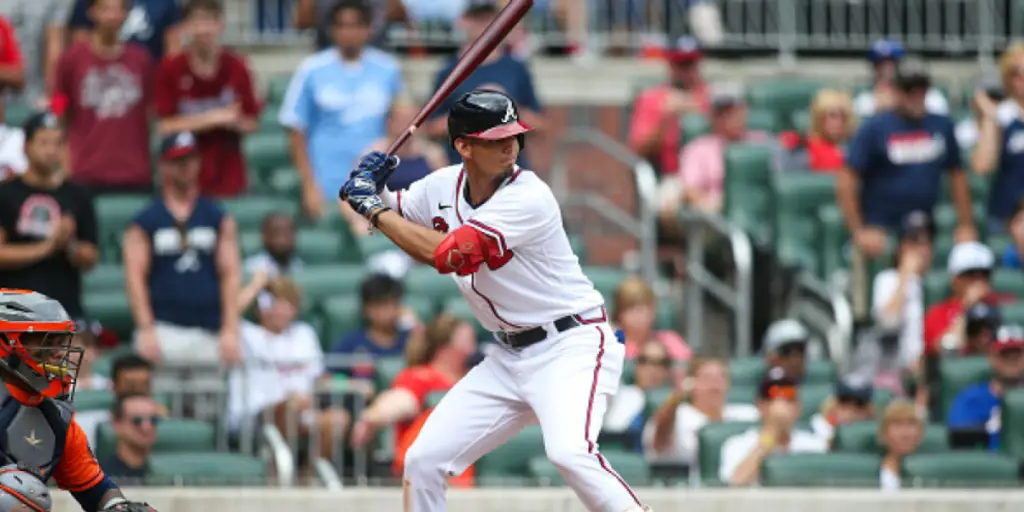 Grissom burst onto the scene in a big way when Ozzie Albies and Arcia both wound up on the Injured List. While the team was in the hunt for a 5th consecutive NL East title, Grissom was called up from AA-Mississippi and hit .347 through his first 26 games with 5 long balls, 16 runs batted in, and 21 runs scored. The pitchers eventually caught on to Grissom, and he became relatively mediocre down the stretch run in September. He ultimately got benched for Orlando Arcia for the remainder of the regular season and playoffs. The reports all off-season have been that Grissom and Ron Washington have been working on defense all winter. Grissom has not played shortstop at any level in his professional career.
Orlando Arcia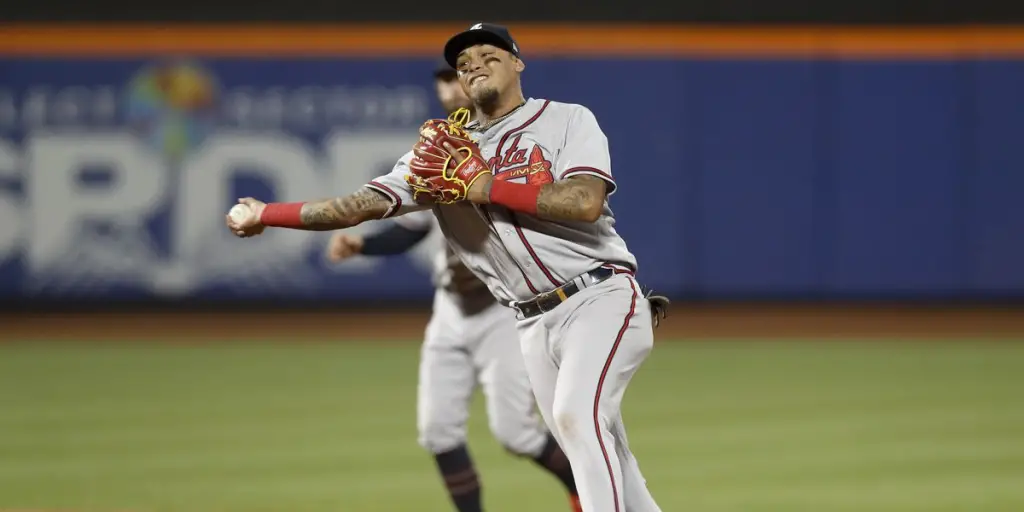 Orlando Arcia's big-league career has been nothing short of a disappointment. A product of the Milwaukee Brewers farm system, Arcia was a highly-ranked prospect by all of the scouting publications peaking as the 8th-best prospect by Baseball America in 2015. To date, he's managed a line of .243/.296/.369 and a meager .664 OPS, mostly with the Milwaukee Brewers. He was traded to the Braves at the start of the 2021 championship season and played a supporting role in each of the last two seasons. His glove has kept him relevant in the eyes of the Braves, and that is what could land him the starting role.
Who will it be?
For the answer to this question, you have to look at the entirety of the club and past decisions. In Grissom's short body of work, his offensive abilities certainly seem to be superior to that of Arcia. The Braves' offense is potent from top to bottom, so you have to wonder if manager Brian Snitker will care much about the potential uptick in offensive production Grissom will provide. Arcia has proven to be a solid shortstop with over 500 games played at the position, to zero from Grissom. Grissom did not look great in the field playing second base last season, so it remains to be seen how he will fair at the much more demanding shortstop position.
If you want to get inside Snitker's head to see what he may be thinking, look no further than the stretch run that landed their 5th consecutive NL East crown. Arcia took over for Grissom on September 26th for the final three series of the regular season, including the pivotal weekend against the Mets that landed them the season series and tiebreaker that ultimately led to the division title. Arcia also got the nod against the Phillies in the playoffs. Grissom did get one start, but Arcia had the better series.
For the reasons stated above, my gut tells me the old manager is going to rely on Orlando Arcia's defensive capabilities to start the season at shortstop when they open up on March 30th in our Nation's Capital against the Nationals. The lineup doesn't need much help scoring runs, and you need to be solid up the middle defensively. With the strength of the NL East, the club can't afford to get off to a bad start because they have an unknown commodity at short. This will, however, pose an interesting question on what to do with Grissom. He's too young to ride the pine. He needs games. Will the club look for other options to get him action at the Major League level, say leftfield, or will they send him down to learn shortstop in Gwinnett? The answer is just 50 or so days away.

Regardless of who is penciled in at short, this Atlanta infield can do it all. They can rake at the plate and have Gold Glovers at three positions on a daily basis. The Braves' pitching staff also boasts a 3-time Gold Glover in Max Fried. Having a huge question mark at short is not ideal for any team, but when you're as loaded as the Braves are, you are expected to win anyway.
Bookmark this page and tune into Part III of my Spring Training Preview, where we take a look at the outfield situation and break down the candidates to start in left field.