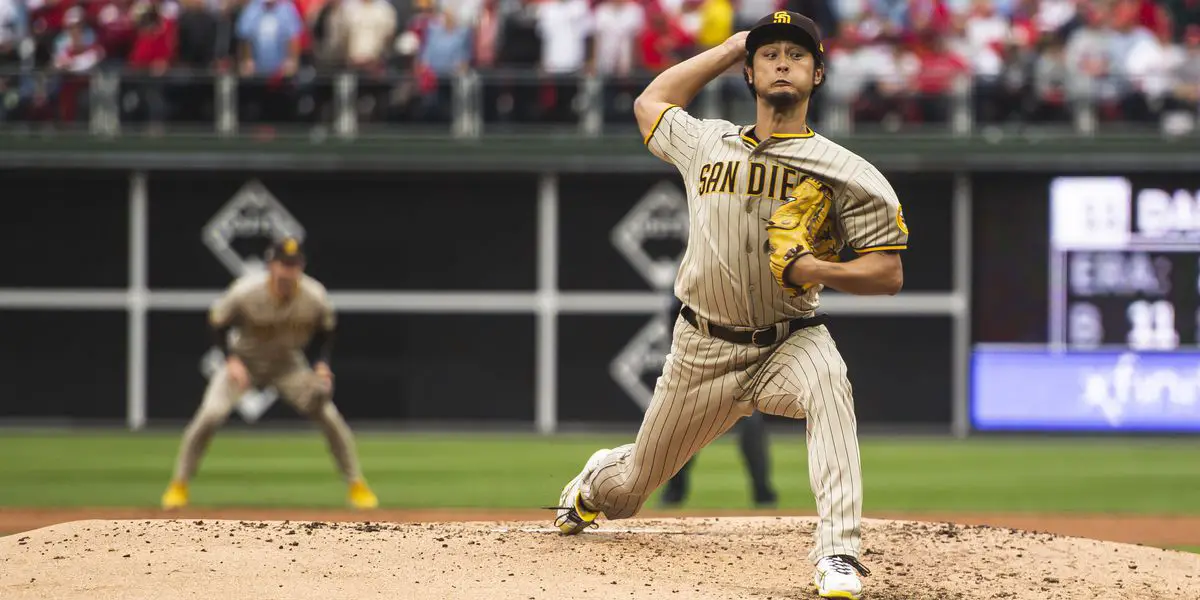 This afternoon the San Diego Padres made a splash, signing right-handed pitcher Yu Darvish to a whopping six-year deal worth $108,000,000. The 36-year-old was set to be a free agent this upcoming offseason, but Padres management had no interest in that. The Padres continue their wild offseason, this time locking up one of the best starting pitchers in all of baseball. 
Initial thoughts on the extension may be concerning to some; extending a 36-year-old until he is 42 years old isn't exactly common. However, there's no denying how much Darvish means to the San Diego Padres. Last season through thirty starts, Darvish had sixteen wins and eight losses with a 3.10 earned run average and one-hundred and ninety-seven strikeouts. The veteran right-hander was heavily relied on throughout the Padres season, including during the team's deep playoff run. 
Yu Darvish has brought so much good to baseball over the course of his career and still remains one of the most talented arms in the game. Per Baseballsavant.mlb.com, the Padres pitcher ranks in the sixty-eighth percentile for strikeout percentage, the sixty-third percentile in expected batting average, and ranks in the fifty-eighth percentile in chase rate. The 36-year-old continued to lock down some of the best lineups in baseball last season, providing the San Diego Padres with consistent and reliable outings.
The reason I'm not necessarily concerned with extending Darvish long-term at age thirty-six is mainly because of his pitching arsenal. With Darvish relying more on movement with his pitches rather than being a pure power arm should translate better as he gets older. Ranking in the ninety-eighth percentile in fastball spin, ninety-first percentile in walk percentage, and seventy-third percentile in curve spin show just how nasty Yu's stuff can be while controlling his command. The 36-year-old also has a six-pitch arsenal that mainly revolves around his cutter (35.2%). With one of the more unique pitching repertoires in baseball, Darvish has the ability to really get creative in tough situations. His other pitches include his four-seam fastball, slider, sinker, his split-finger pitch, and a unique curveball he only uses four percent of the time. 
The San Diego Padres continue to spend this offseason, and I'm sure they're not done yet. With Yu Darvish getting a whopping extension, I'm sure third baseman Manny Machado is up next. It's an exciting time to be a Padres fan, and it's only just beginning! Darvish will likely lead the Padres' rotation again in 2023, with the help of Joe Musgrove and Blake Snell right behind him.
Thanks for reading! For more Padres content, follow me on Twitter at ITR_Anselmo.