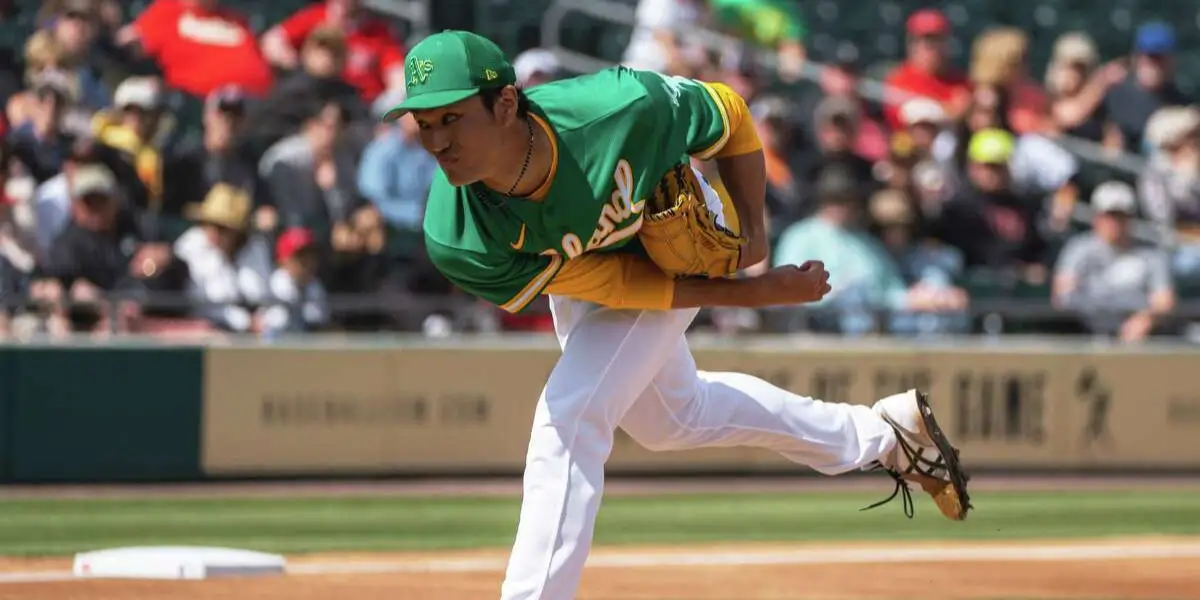 The Orioles have turned the Hot Stove on early this season, swinging a Trade with the last-place Athletics to beef up their pitching staff. The Orioles have acquired Japanese-born right-handed pitcher Shintaro Fujinami for minor league lefty Eason Lucas. 
In Early January, the Oakland Athletics signed former Hanshin Tigers right-hander Shintaro Fujinami to a one-year, 3.25-million-dollar contract. Fujinami pitched to a 3.17 ERA with the Tigers in Japan's Nippon Professional Baseball League, and Oakland decided to take a chance on the 28-year-old right-hander. Fujinami's big-league career has been anything but unforgettable. He pitched to an 8.57 ERA over 49.1 innings, struck out 51, and walked 30. However, Fujinami's last few starts have been good, only giving up two runs over his previous five appearances. The O's hope that Fujinami settles in Baltimore, as Austin Voth did last season. 
Heading to Oakland is Minor-League left-hander Easton Lucas. Lucas, 26, was drafted by the Miami Marlins in the 2019 MLB Draft and was traded to the Orioles in December 2019 for veteran infielder Jonathan Villar. Lucas has pitched for the Norfolk Tides, Baltimore's Triple-AAA affiliate, for 2023. Lucas carries a 2.93 ERA over 21 relief appearances. As well as a career 3.98 ERA with 194 strikeouts. Oakland will more than receive a major-league call-up with a struggling ballclub in Oakland.