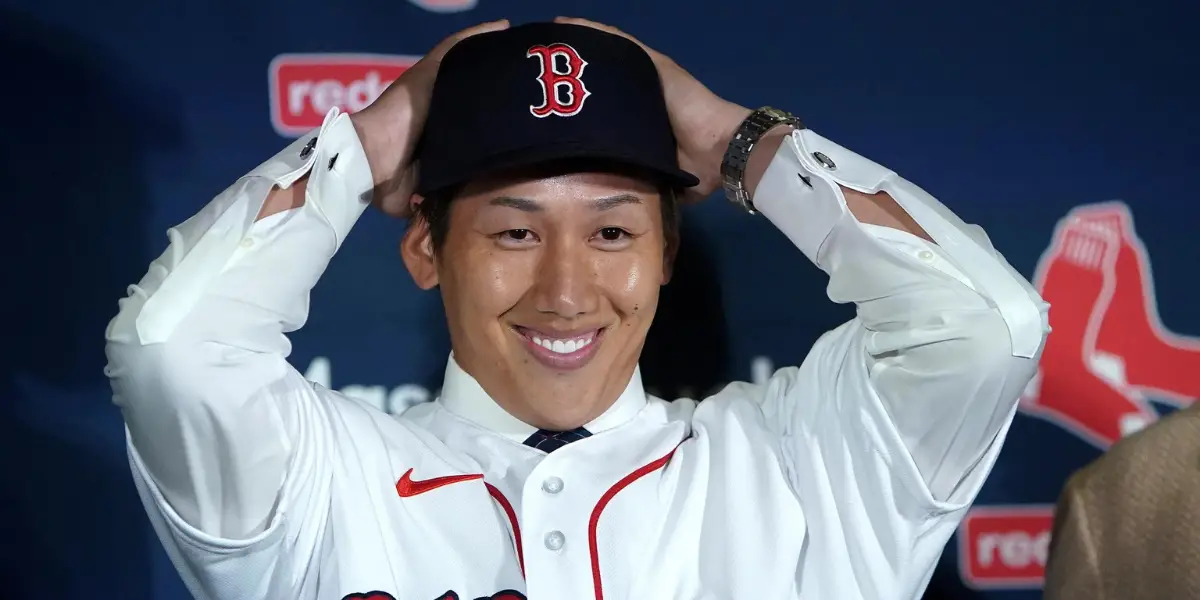 Baltimore Orioles: Grayson Rodriguez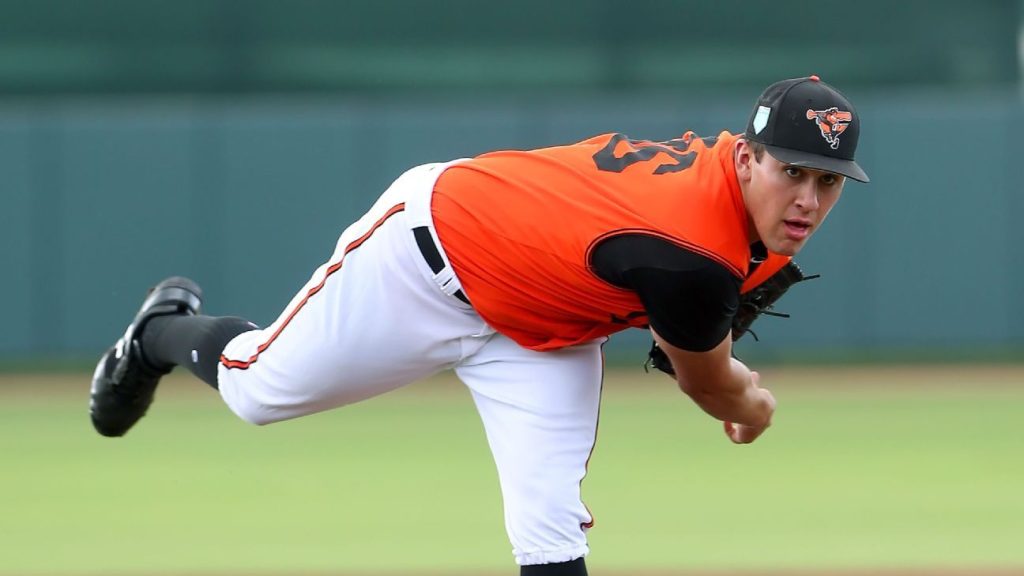 The Orioles are a team with lots of exciting young talent. Obviously, Adley Rutschman and Gunnar Henderson will be fun players to watch, but Grayson Rodriguez could be the future ace of the rotation and will likely make his debut in 2023. Keep your eye on him this season, as he could someday win a Cy Young award.
Boston Red Sox: Masataka Yoshida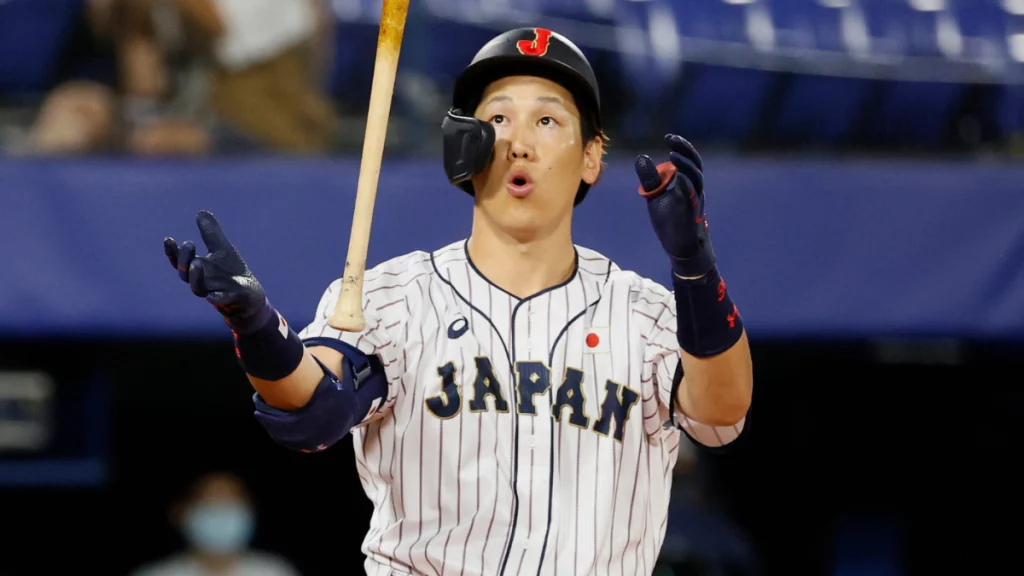 Red Sox fans are unsure how to feel about their team in 2023. On the one hand, they lost franchise shortstop Xander Bogaerts in free agency. On the other, they signed Rafael Devers to a massive extension and signed one of the biggest names in the Japanese market Masataka Yoshida. Yoshida is an excellent hitter, though it is left to be determined how well he will hit in the MLB. One thing that is for sure is that he profiles as an on-base machine. In his career in Japan, Yoshida has walked significantly more than he has struck out. Red Sox fans should be excited to follow his rookie campaign.
New York Yankees: Carlos Rodon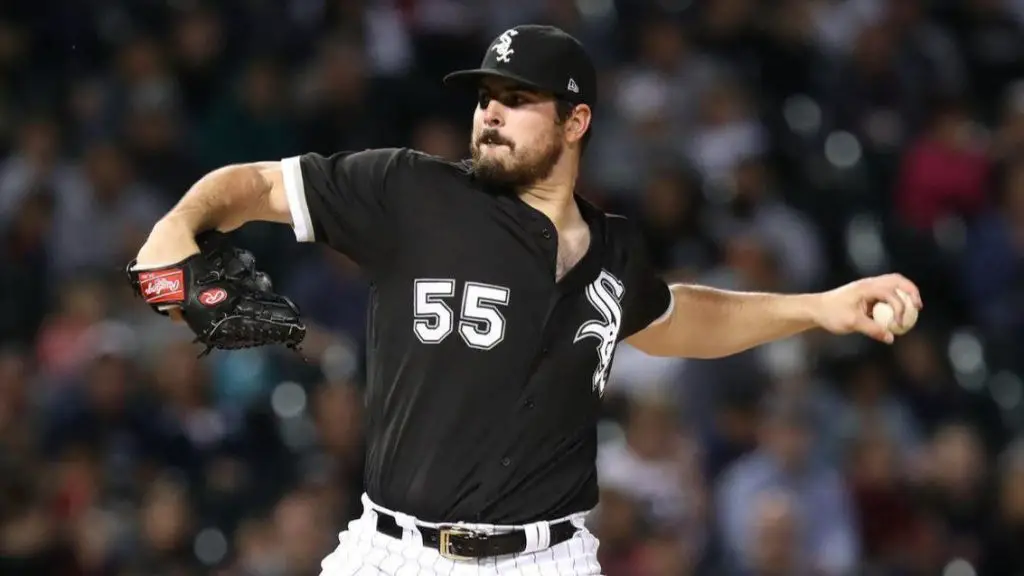 Carlos Rodon is the pick for the Yankees, and not just because it'll be interesting to see him without a beard. Rodon has been one of the best pitchers in all of baseball the last few years, and from the looks of it, he won't be slowing down any time soon. Outside of bringing Aaron Judge back, this was the most significant move of the off-season for a Yankees team looking to come out even stronger than last season. Cole will most likely remain the Opening Openingrter in 2023, yet Yankees fans shouldn't be surprised to see Rodon be the one making a push for the Cy Young hardware when the season comes to a close.
Tampa Bay Rays: Tyler Glasnow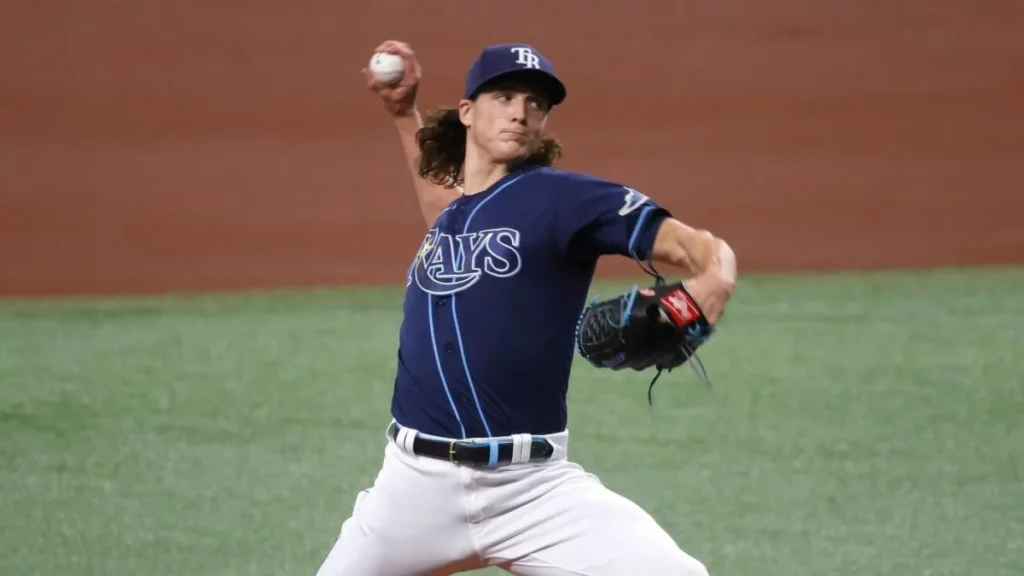 Before the 2022 season, Tyler Glasnow was the definitive ace of this Rays team. After missing the entirety of this last season, that role seems to have been filled by Shane McClanahan, who made quite the push for a Cy Young. In 2023, Glasnow will officially be back, and the AL East should be concerned. At his best, Glasnow has one of the best fastball/curveball combinations in the league. Rays fans should be ecstatic to have him back for a full season and even happier that a pitcher of his caliber is their number 2.
Toronto Blue Jays: Daulton Varsho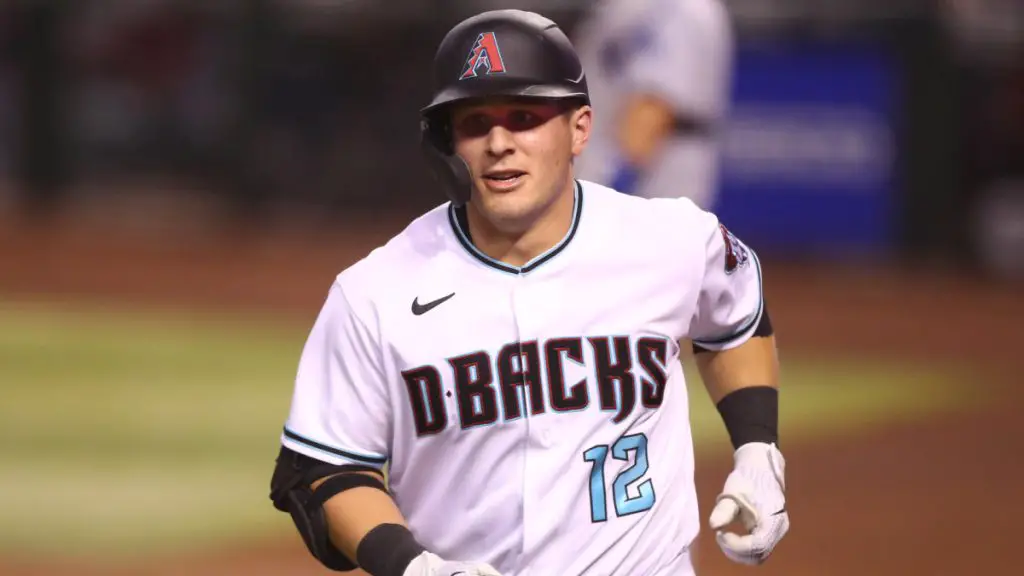 The Daulton Varsho trade had a split opinion amongst Blue Jays fans. They gave up one of the best catching prospects in the MLB in Gabriel Moreno, and one of their more versatile players in Lourdes Gurriel Jr. Despite that; they received an exciting player back in Daulton Varsho. Varsho plays the outfield at an elite level, and behind the plate, he can also catch at a high level. As a hitter, Varsho hit 27 home runs in 2022, helping him with an above-average OPS+ of 109 despite not hitting for a high average or walking much. Seeing how 2023 plays out for Varsho in the Great White North will be fun.
Chicago White Sox: Luis Robert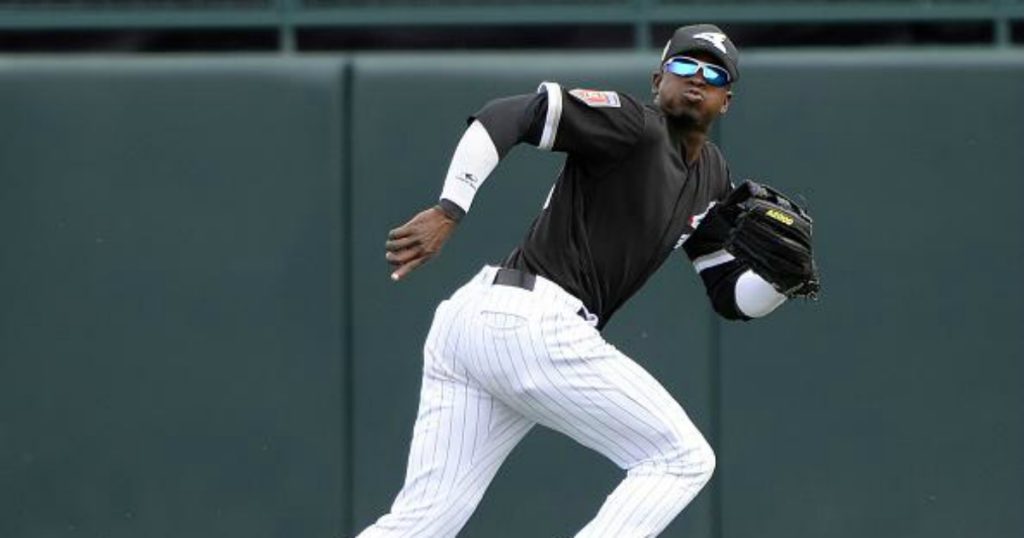 White Sox fans desperately hope this is the year Robert turns into the superstar they know he can be. He has all the tools needed to be elite, and it feels as though it is only a matter of time before it reflects on the field. He has yet to play a full season in his career, which will hopefully change in 2023. The White Sox hopes to improve drastically from last year when they severely underperformed. Tony La Russa is no longer their head coach, which seems to be better for the clubhouse culture. Under new management in 2023, perhaps the White Sox will shine, led by their future star Luis Robert.
Cleveland Guardians: Oscar Gonzalez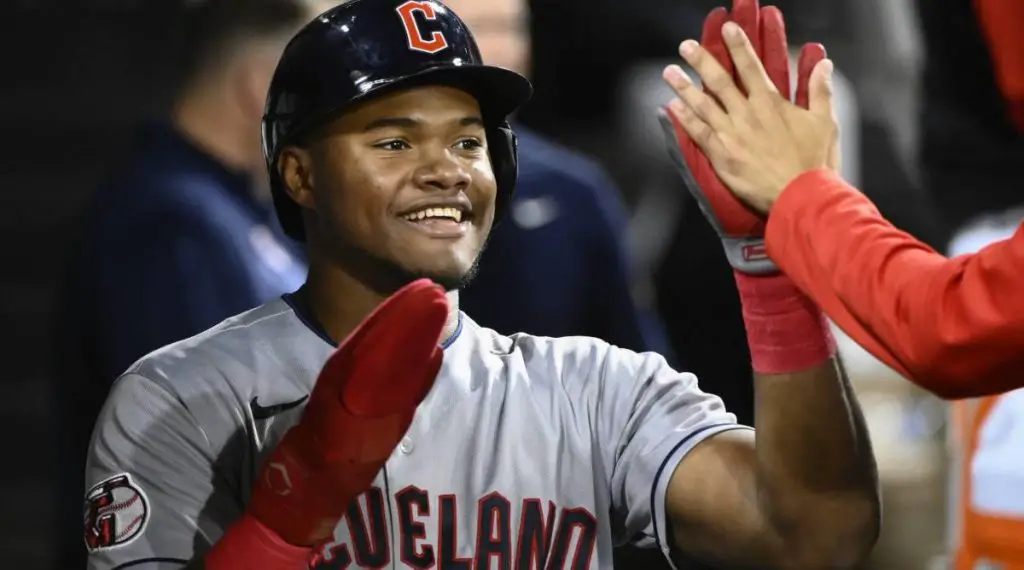 Many people know Oscar Gonzalez for his walk-up music and heroic moments in the 2022 playoffs. Outside of Guardians fans, many people don't know just how good Gonzalez was in his rookie season. In just 91 games played, he had an OPS+ of 125 and hit 11 home runs in the not-very-power-friendly Progressive Field. According to his Baseball Savant page, he ranks in the top two percent in arm strength, top thirteen percent in sprint speed, and top ten percent in max exit velocity. Watch out for Gonzalez in 2023, as he may be poised for a solid sophomore campaign.
Detroit Tigers: Spencer Torkelson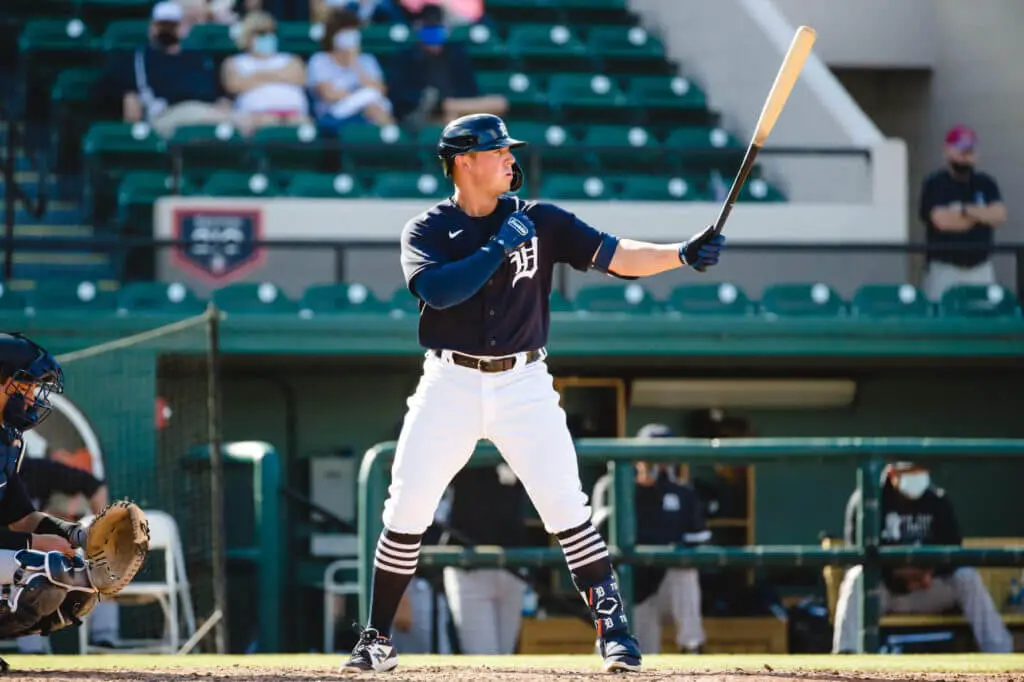 Many people quickly wrote Spencer Torkelson off after a rough rookie season, in which he spent some time back down in AAA. In 2023, Torkelson looks to bounce back and demonstrate the talent that landed him as one of the MLB's top five prospects just a year ago. There is no doubt that he is capable. Torkelson breezed through each level of the minor leagues in just one full year in 2021 and made the Opening Roster in 2022. With much of the staff in Detroit being brand new, including the hitting coach, it should be interesting to see the development of him and Riley Greene in their second seasons.
Kansas City Royals: Vinnie Pasquantino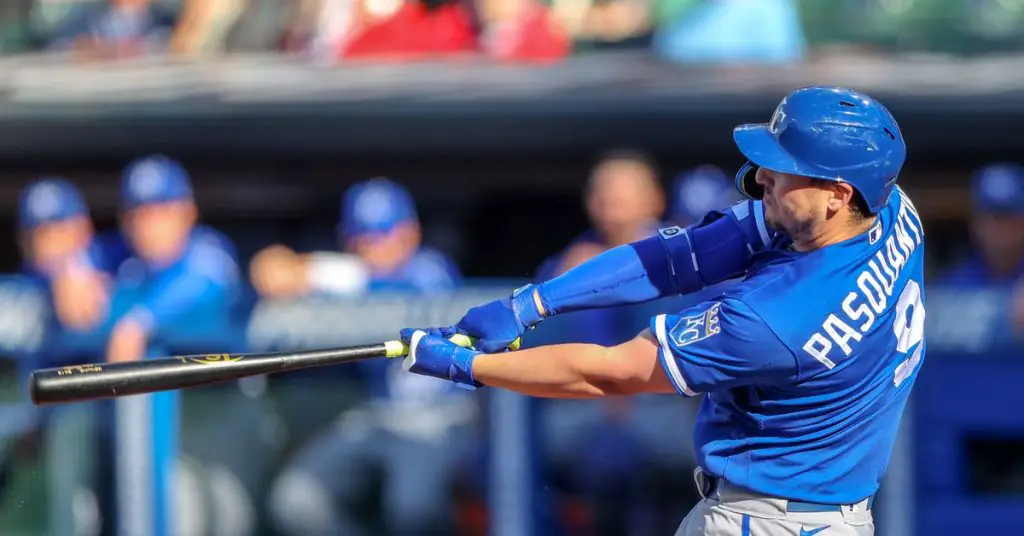 The names most likely to come to mind when thinking of the Royals rookies in 2022 are Bobby Witt Jr. and M.J. Melendez. The name everyone should get to know is Vinnie Pasquantino. The sample size is relatively small, given that he only played 72 games this last season, but his numbers were impressive. In those 72 games, Pasquantino had an on-base percentage of .383 and an OPS+ of 135. It should be exciting to see what he can put together over a full season in 2023.
Minnesota Twins: Joey Gallo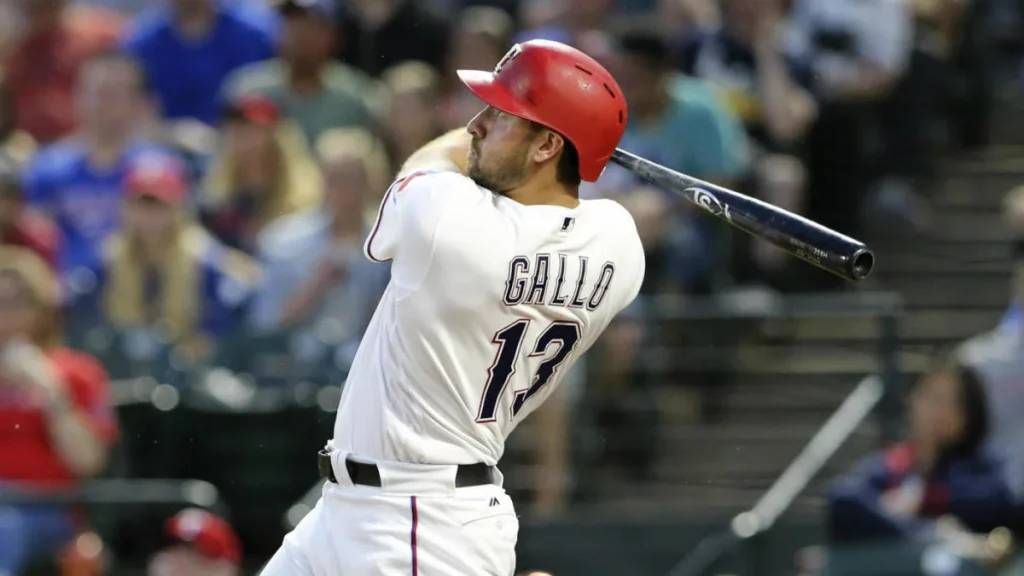 Nobody feels like they have more to prove in 2023 than Joey Gallo. Since leaving Texas, he struggled to find footing in New York and L.A. It's entirely possible that much of that was mental, as the fans in New York were not kind to Gallo, and he has openly stated how much it affected him. He's now going to a team in the Minnesota Twins, where the pressure will be off significantly. After settling in, it wouldn't be surprising to see a bounce-back season from Gallo in a year that the Twins look to prove to Carlos Correa that he made the right choice in coming back.
Houston Astros: Cristian Javier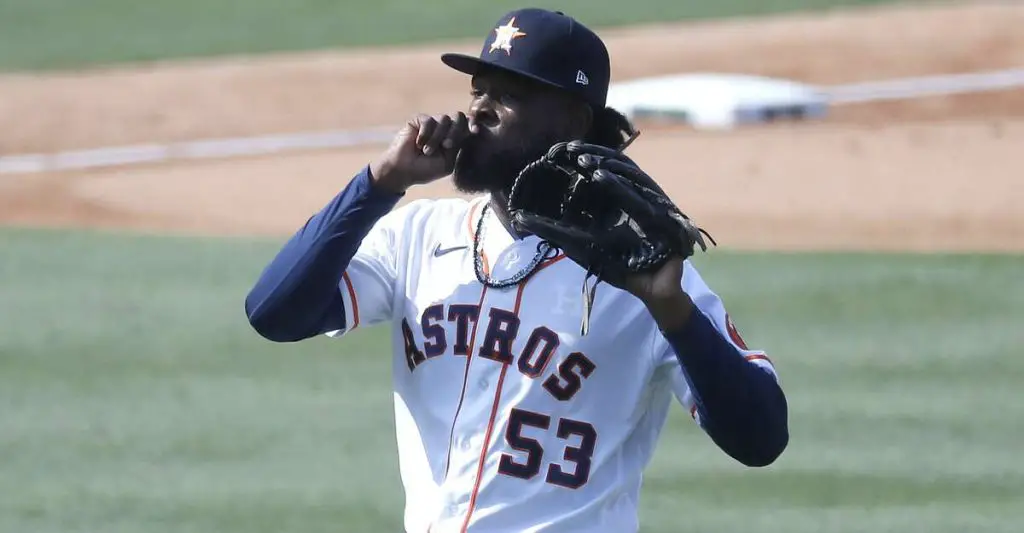 The Houston Astros lost the 2022 Cy Young winner, Justin Verlander, this off-season to the Mets. Despite that, many names have picked another Astros pitcher as the dark horse for the Cy Young in 2023, Cristian Javier. Before this previous season, Javier was not a consistent starter but a spot starter with mostly reliever duties. In 2022, Javier took on a much bigger role, starting 25 games for the Astros. He ended up being a big part of why they won the World Series and posting some very impressive numbers. He had an ERA+ of 152 in 148 innings in the regular season. The 2023 season should see him pitch even more innings, so be prepared for a dominant season from the Astros new ace.
Los Angeles Angels: Logan O'Hoppe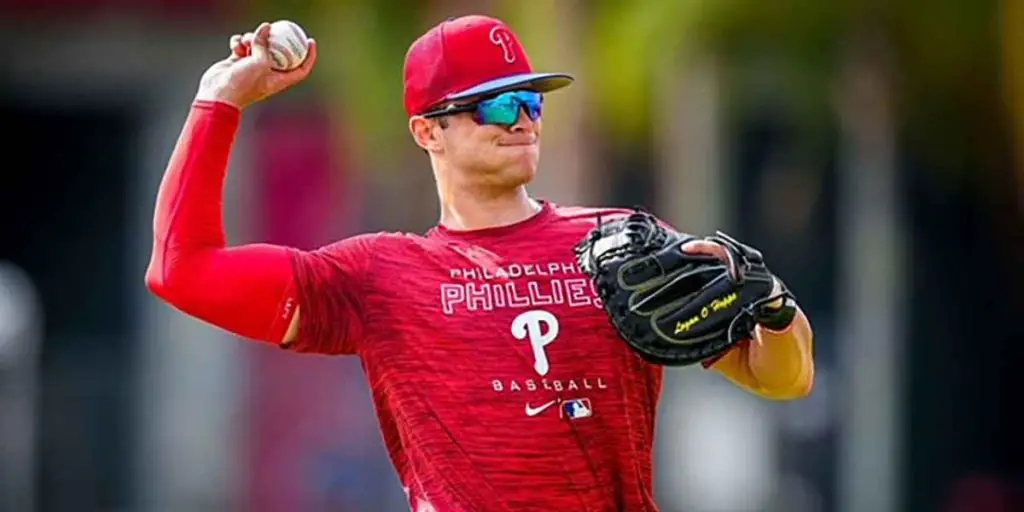 Obviously, the Angels have probably the two best players in all of baseball Mike Trout and Shohei Ohtani. Outside of that, the Angels have also been quite active in trying to build a talented roster around them this offseason. One exciting addition is a player they traded for during the 2022 season, Logan O'Hoppe. O'Hoppe played five games at the major league level last season but spent most of his season in AA. After being traded to the Angels, he played 29 games with their AA team and boasted a very impressive 1.147 OPS and 11 home runs. He should see a lot more time in the majors in 2023, and watching his rookie season unfold will be fun.
Oakland Athletics: Shea Langeliers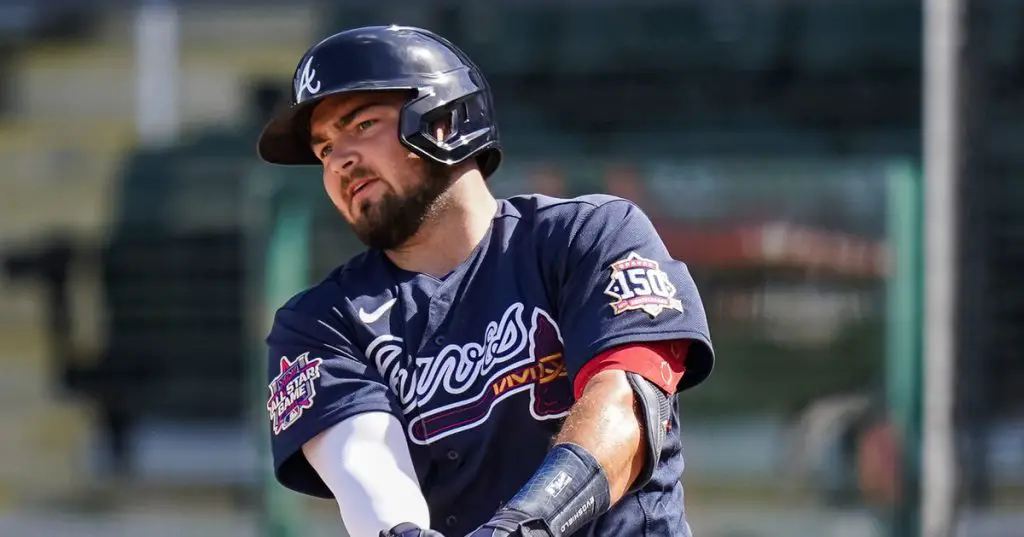 There isn't much to be excited about with the 2023 Oakland Athletics. Ownership seems to be at war with its fanbase, and it's starting to appear as though they may be moving to Las Vegas sooner rather than later. Despite that, they have some fun young talent to watch for this upcoming season. Shea Langeliers was arguably the biggest piece they received in return from the Matt Olson trade. With Pache's struggles at the plate, Langeliers needs to show his value in 2023 to keep the trade from looking overly lopsided.
Seattle Mariners: George Kirby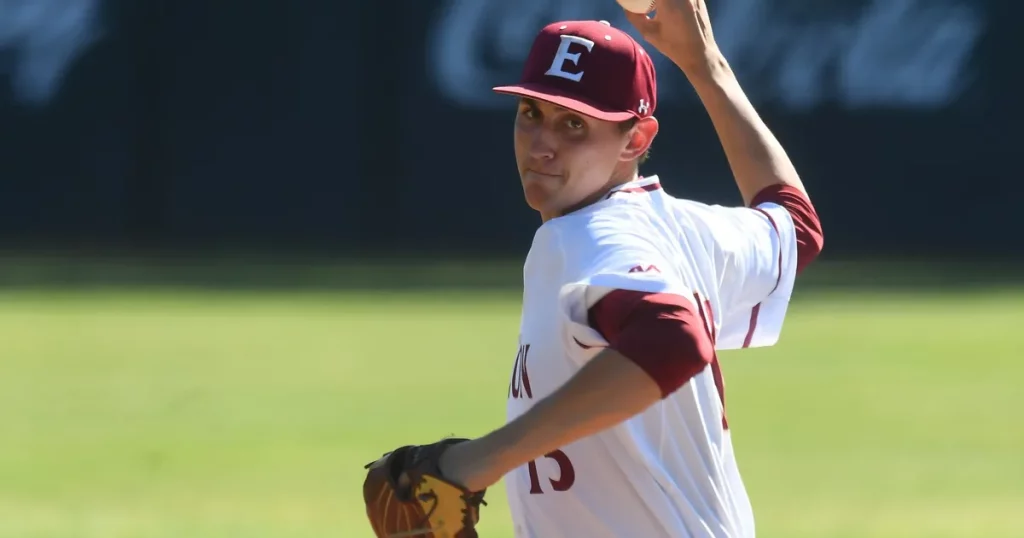 The Mariners are building something special. Julio Rodriguez proved in 2022 that he will be a problem for a long time, helping lead Seattle to a playoff appearance for the first time since 2001. The name to watch in 2023 will be George Kirby, one of the bright young talents in their starting rotation. His name is another that has been floated around as a dark horse for the Cy Young award, and for a good reason. Kirby has a great pitch mix and was very impressive in his rookie season, posting an ERA of 3.39 in 130 innings pitched. Mariners fans hope to have him in their rotation for a long time.
Texas Rangers: Josh Jung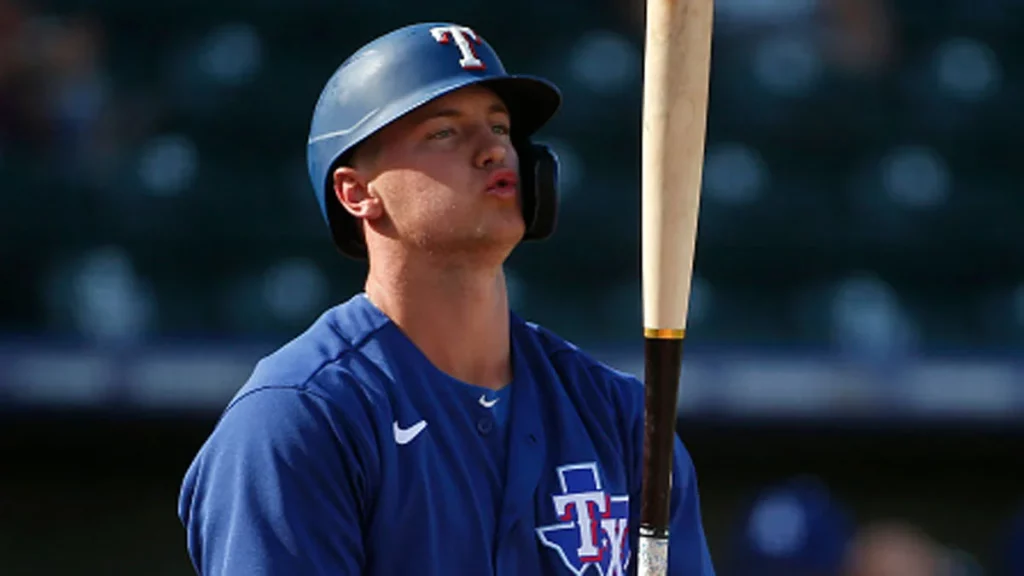 The Rangers are looking to make a strong playoff push in 2023. They brought in the best pitcher in all of baseball this off-season in Jacob DeGrom, and they look to have a full season from one of their top prospects, Josh Jung. Jung has hit exceptionally well at every single level, and now he will be an everyday piece of a very talented Texas lineup. The 2023 season will be big for Jung to show he can live up to his potential.
Atlanta Braves: Vaughn Grissom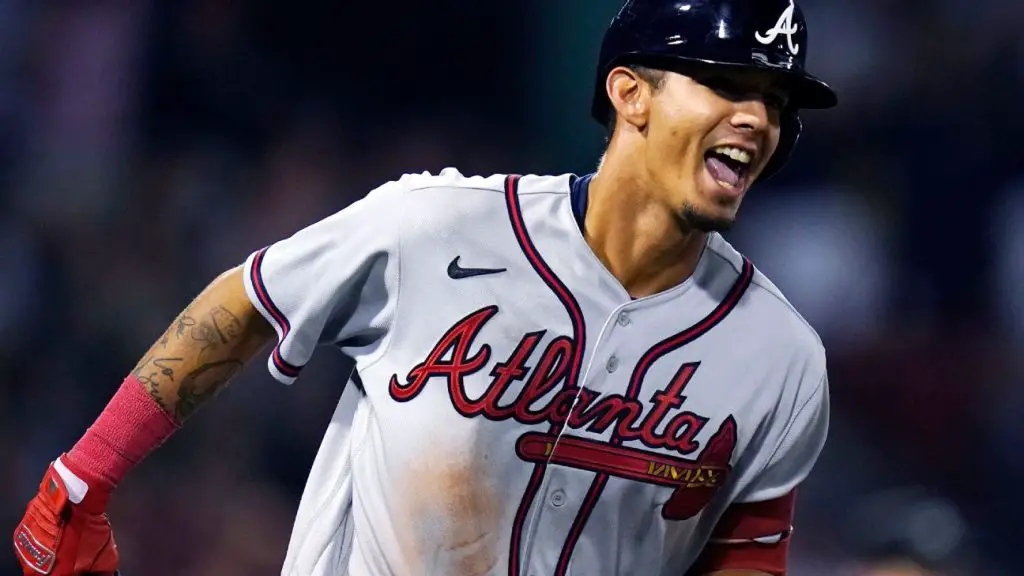 Dansby Swanson is gone, meaning someone on the roster needs to step up and fill the shortstop position for the Braves. It seems likely that Vaughn Grissom will be stepping into that role. The Braves are known for developing their young talent very well, and the expectation is that Grissom will be no different. Swanson had a career year in Atlanta last season, so the Braves will need solid production from Grissom in 2023 to help compensate for the loss.
Miami Marlins: Johnny Cueto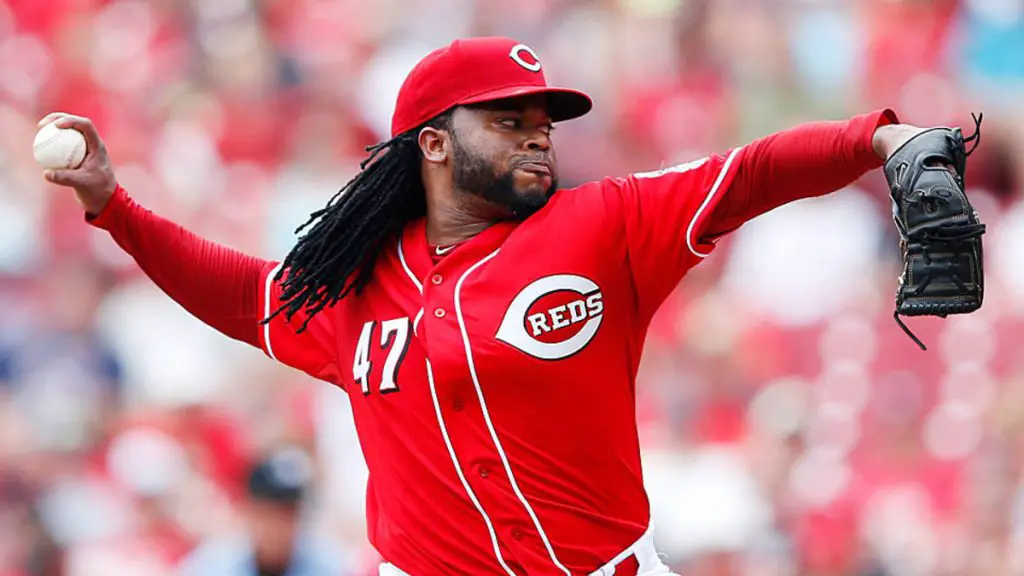 Cueto had a resurgence in his career in 2022, playing for the White Sox. Because of this, he was one of the more highly coveted pitchers in free agency before eventually signing with the Marlins. Miami is generally a pitcher-friendly park, so it will be interesting to see if, after coming off a very solid season, Cueto can continue his success in Miami. Cueto will be 37 during the 2023 season, and one can only wonder just how much left he has in the tank.
New York Mets: Eduardo Escobar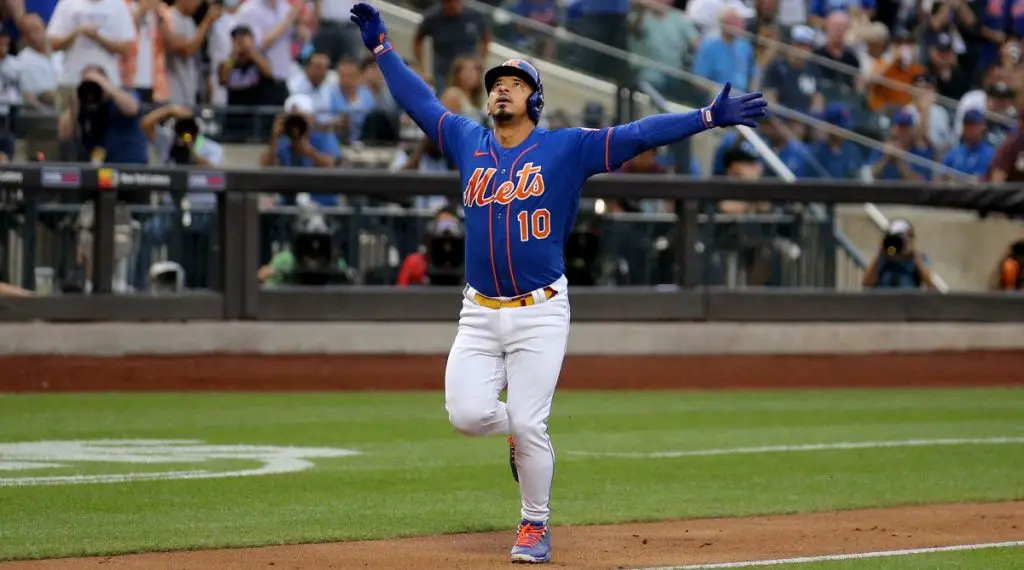 Escobar's first season in New York had its highs and lows. The second half of the season is where Escobar started to pick up the pace and show what he's capable of. In 2023, the Mets World Series hopes will rely largely on offensive production. Guys like Pete Alonso, Francisco Lindor, Brandon Nimmo, and Jeff McNeil will lead the way, but major production from Escobar could help put them over the top. Many players seem to thrive in their second season in New York, so don't be surprised if Escobar puts together an all-star-caliber season in 2023.
Philadelphia Phillies: Bryson Stott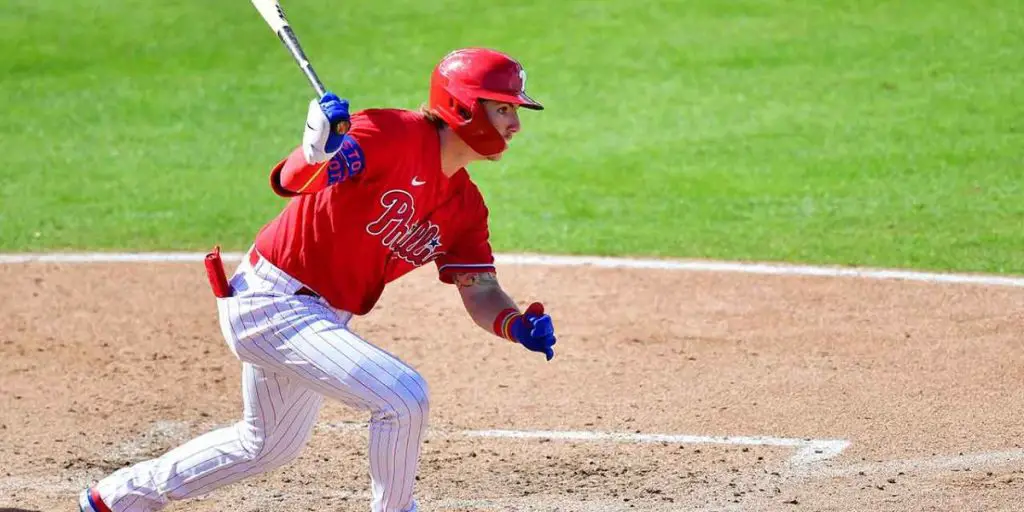 The 2022 season saw a lot of rookies make their debut. One of those rookies was Bryson Stott, who mainly played shortstop for the Phillies. This off-season, Philadelphia signed Trea Turner to a massive contract, meaning Stott will no longer be the shortstop but most likely be moved to second base. Stott profiles better at second, so he should be a little more comfortable defensively, which may lead to increased confidence at the plate. He showed flashes in 2022, and there is little reason to believe he won't see some development in 2023.
Washington Nationals: C.J. Abrams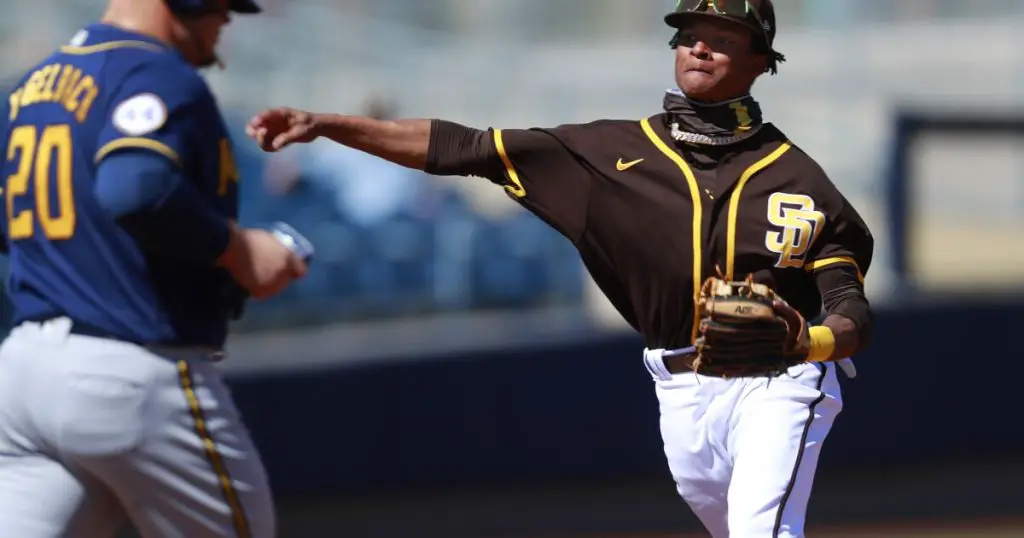 One of the many prospects included in the Juan Soto trade, Abrams's value lies largely in his athleticism. He isn't a guy that you can expect to hit a ton of home runs throughout his career, but he makes some terrific plays at shortstop and will likely hit for a high average once he settles in. The Nationals core of the future looks pretty good as long as they continue to develop their players well. C.J. Abrams might turn out to be the shortstop of the future, and 2023 will help give a better indication of that.
Chicago Cubs: Cody Bellinger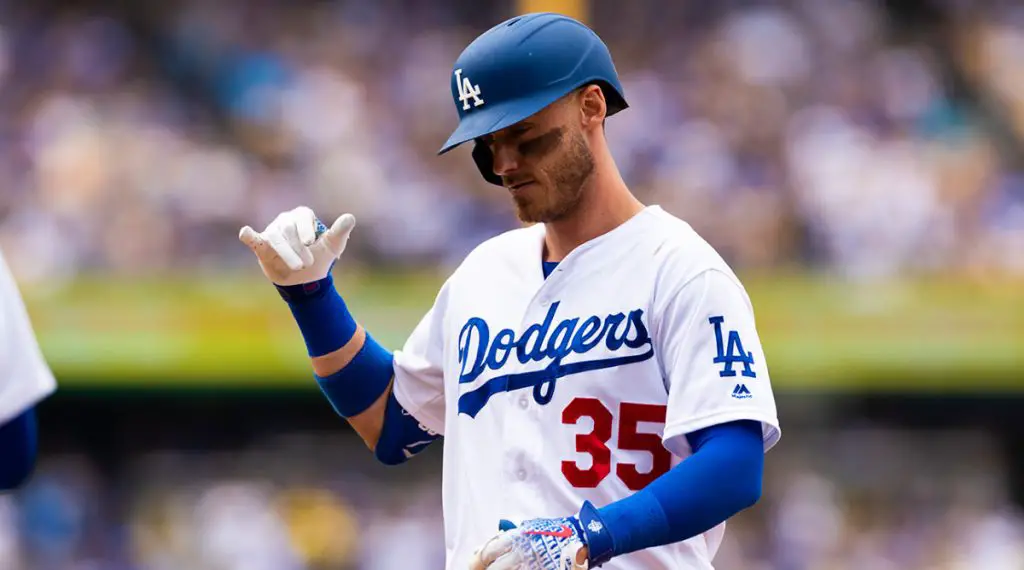 Just a few years back, Cody Bellinger was one of the best players in all of baseball. This off-season, he was let go by his former team, the Los Angeles Dodgers, due to his poor performance in the last couple of seasons. Despite that, Bellinger is only 27 years old and a former MVP, so it's clear that the talent is still there. The Cubs signed him to a contract that, if he can even be half of the player he was, will be a very team-friendly deal. At the bare minimum, Bellinger is still a very good defender in centerfield with power potential at the plate. Cubs fans should be excited either way.
Cincinnati Reds: Nick Lodolo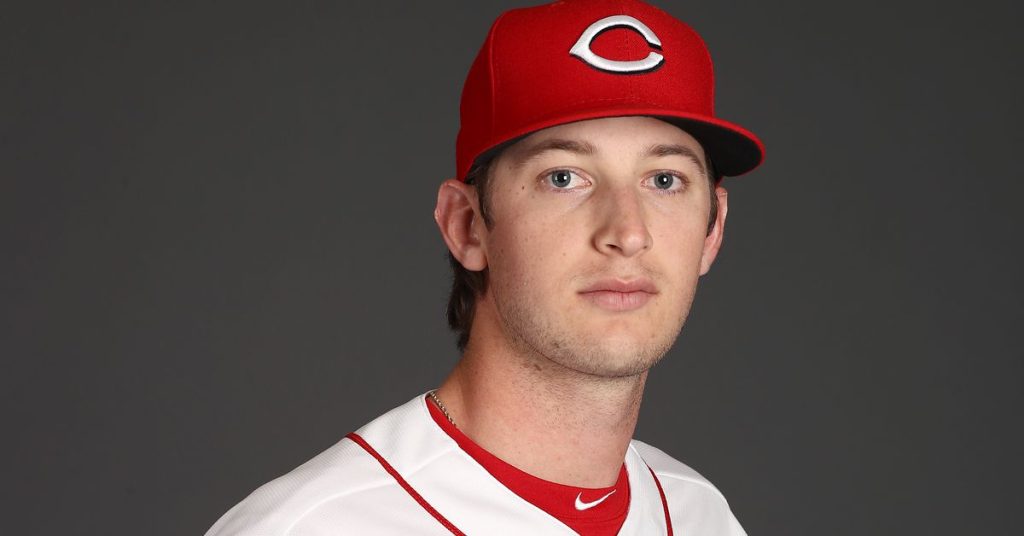 Nick Lodolo's rookie campaign was overshadowed by Hunter Greene but was by no means less impressive. Lodolo, in 103 innings pitched, put together a 122 ERA+ and finished 6th in the NL Rookie of the Year race. Many fans may look to Greene when thinking of the future ace of this Reds organization. However, they should not be surprised if that ace turns out to be Lodolo. The 2023 season should be a good indication of what is to come from this young man.
Milwaukee Brewers: Jesse Winker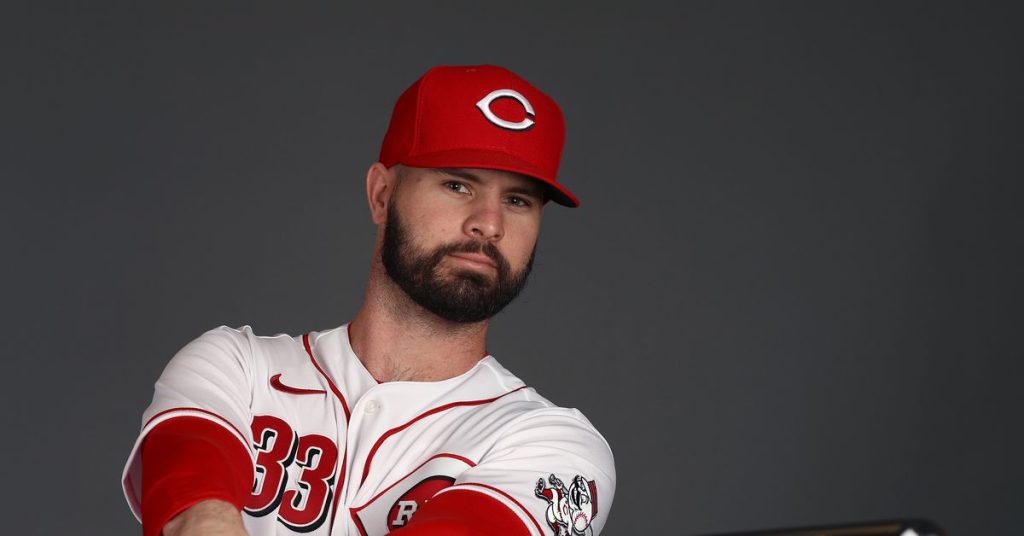 Winker had a down year for the Mariners in 2022. So much so that they decided to part ways with him after just one season by sending him to the Brewers in a trade for infielder Kolten Wong. Brewers fans should be excited about what he may bring to this offense despite his recent struggles. Winker is far too talented a hitter to expect a continuation of last year's performance. Expect a bounce-back season in 2023 and potentially a return to the All-Star game for this newly acquired Milwaukee Brewer.
Pittsburgh Pirates: Ke'Bryan Hayes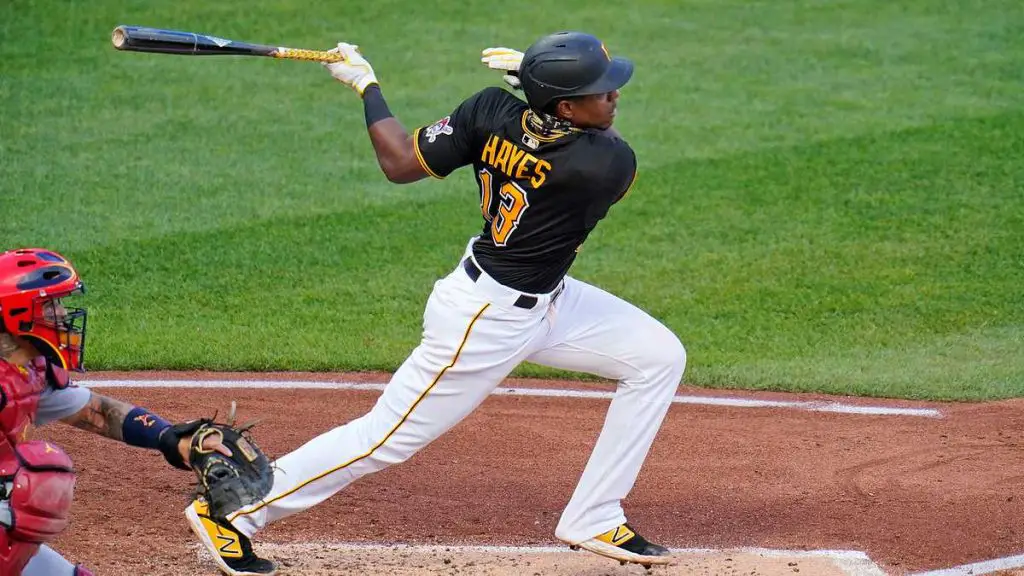 Hayes has arguably been the best defensive third baseman in baseball over the last couple of seasons. He was so good on defense, in fact, that he managed to post a 4.3 WAR season despite being a below-average hitter. That's only .1 war less than Rafael Devers had in 2022 while being 40% better than the league-average hitter. Based on his performance in the minor leagues and his stint with the Pirates in the shortened 2020 season, there's good reason to believe that Hayes can, at the very least, return to a league average, if not above league average, hitter. If he can manage that, Hayes should be fun to watch this upcoming season.
St. Louis Cardinals: Nolan Gorman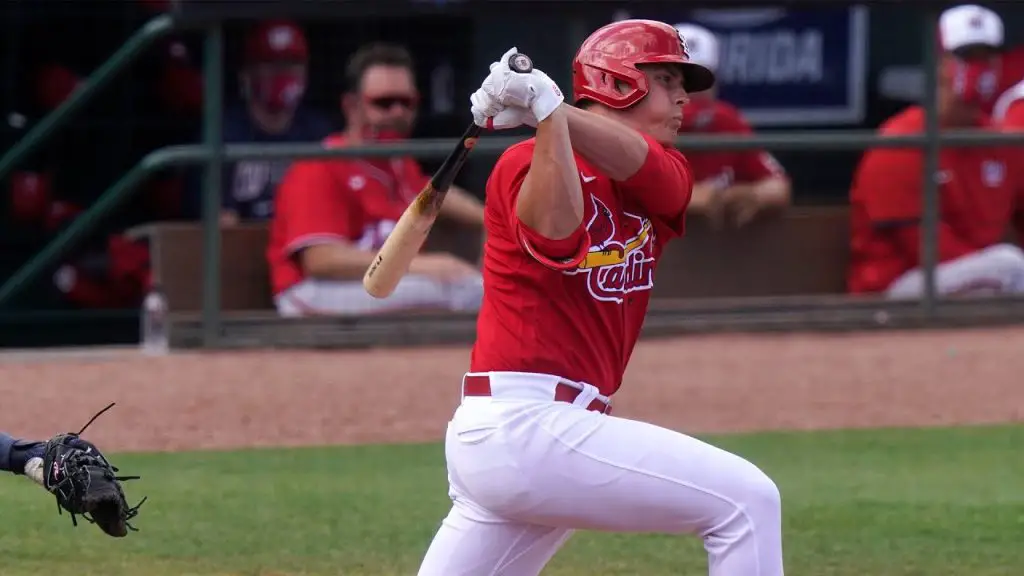 The Cardinals are loaded with talent, so it will be interesting to see where Gorman fits. One thing is for sure; he has a lot of raw power potential. In just 89 games played, Gorman hit 14 home runs in the majors after hitting 16 in just 43 games played at the AAA level. Whether Gorman is, a long-term Cardinal or a trade piece is yet to be determined. That being said, it should be exciting to see what he can provide in a full season at the big-league level.
Arizona Diamondbacks: Gabriel Moreno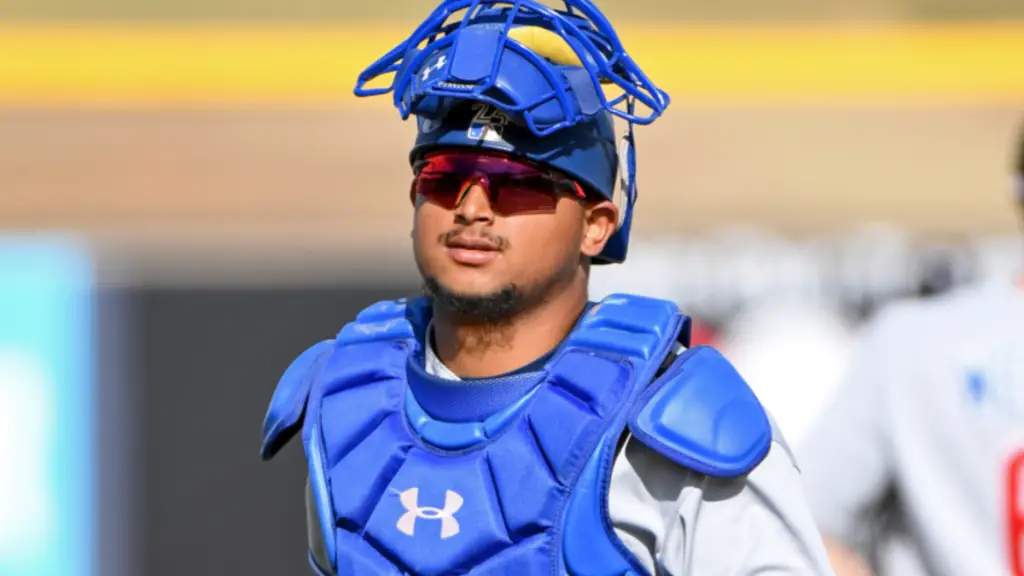 Included in one of the biggest deals of the off-season, Moreno is most likely the piece that will decide who won the trade. In sending Varsho to Toronto, the Diamondbacks received the Blue Jays top catching prospect in Moreno and utility outfielder Lourdes Gurriel Jr. If Moreno lives up to his potential, it's hard to imagine Toronto will look back on this deal fondly. With Carson Kelly's poor performance in 2022, expect Moreno to get a lot of playing time this upcoming season. The Diamondbacks are quickly becoming one of the most exciting young teams in baseball.
Colorado Rockies: Nolan Jones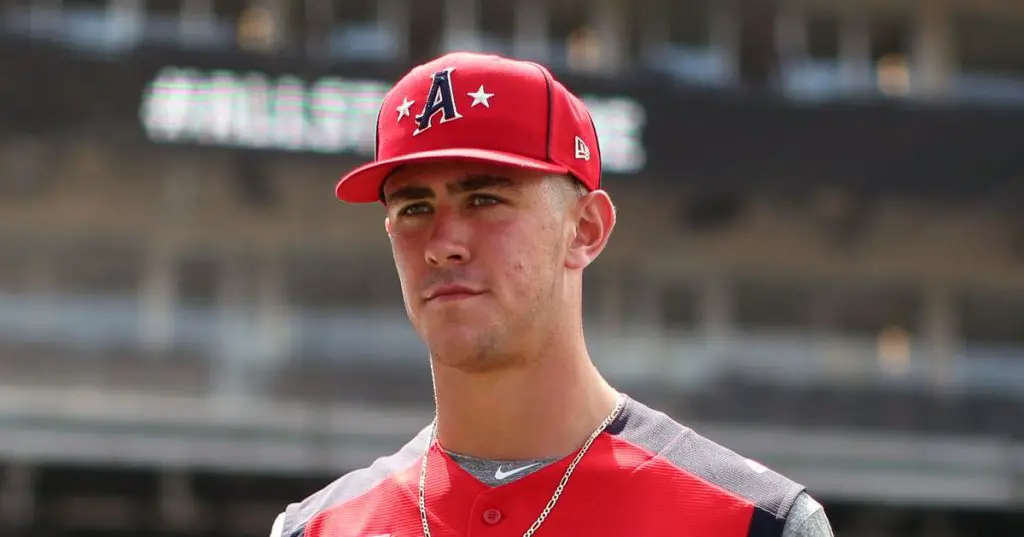 Recently sent to Colorado from one of the youngest teams in baseball, the Cleveland Guardians, Jones has a lot to prove. He will turn 25 early in the season and will be looking to be a mainstay in the Rockies starting lineup for some time. Jones didn't see much action at the major league level in 2022 but will likely spend the entirety of 2023 with Colorado. It will be interesting to see how his season unfolds. He's hit well at every level in the minor leagues, and playing in Coor's Field this upcoming season shouldn't hurt.
Los Angeles Dodgers: James Outman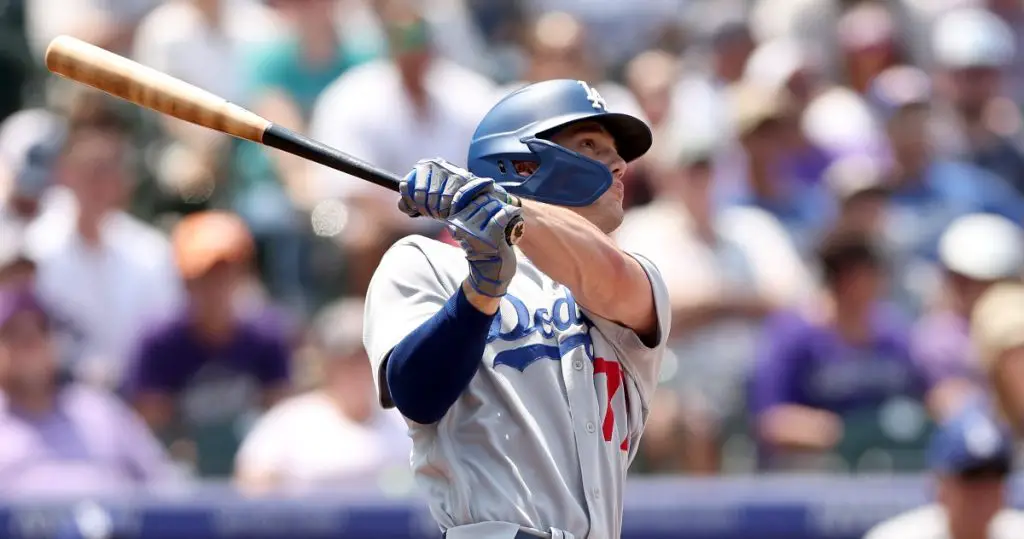 James Outman feels like a player that doesn't get talked about enough. Yes, he was very good in his brief stint at the majors last year. It's tough to judge someone off such a small sample size, so with Outman; it's important to look at his production in the minors before being called up. In 125 games split between AA and AAA in 2022, Outman hit 31 home runs with a .978 OPS. His performance at the major leagues was hardly a fluke, and don't be surprised to see his name in the Rookie of the Year race throughout the season.
San Diego Padres: Trent Grisham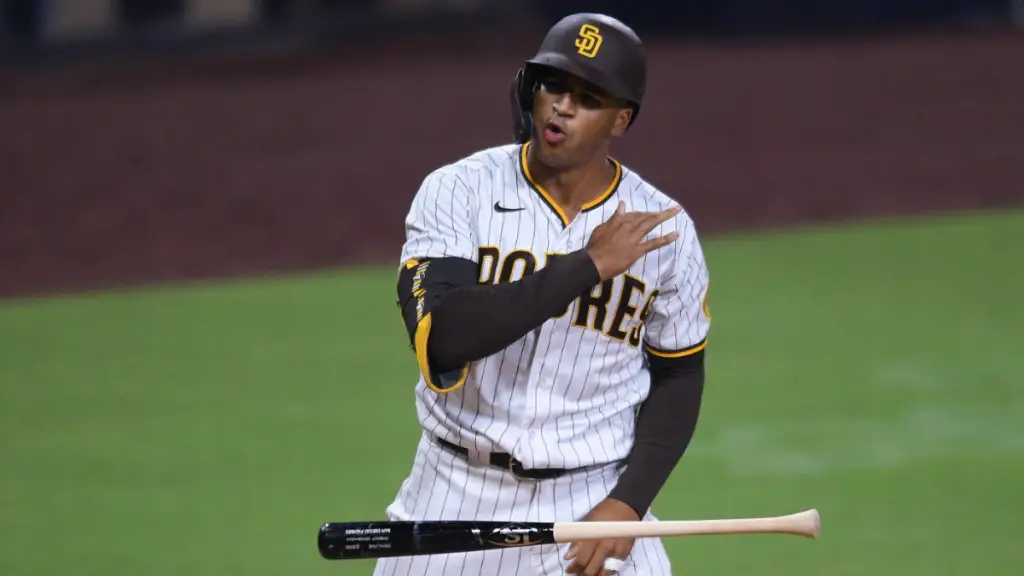 The Padres lineup is terrifying. To get through this lineup, pitchers will have to face Xander Bogaerts, Juan Soto, Manny Machado, and Fernando Tatis Jr. One interesting piece of this lineup is Trent Grisham. 2022 was not a good season at the plate for Grisham, finishing with an OPS+ of 83. Despite that, he went on to be very good in the playoffs and played a big factor in their NLCS bid. The talent is there, and though he may not have the potential of the other guys in this lineup, he can definitely do some damage. If the Padres can get a good season from Grisham in 2023, there's no telling what will be able to stop them.
San Francisco Giants: Michael Conforto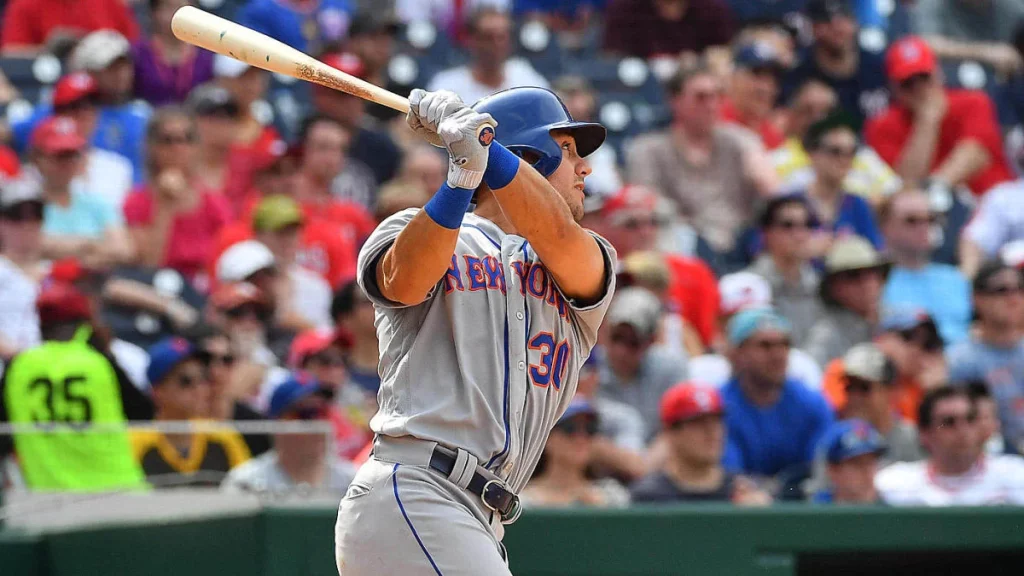 After being without a team in 2022, Conforto is back in 2023, now with the San Francisco Giants. Given his recent absence, fans might forget just how good Conforto was. Besides a 2021 season that was more of an outlier than the standard, Conforto has consistently put up some very impressive numbers. He should be healthy going into the upcoming season, and if the Giants can give a similar amount of production as he's provided in the past, he will prove to be an excellent signing for this team.