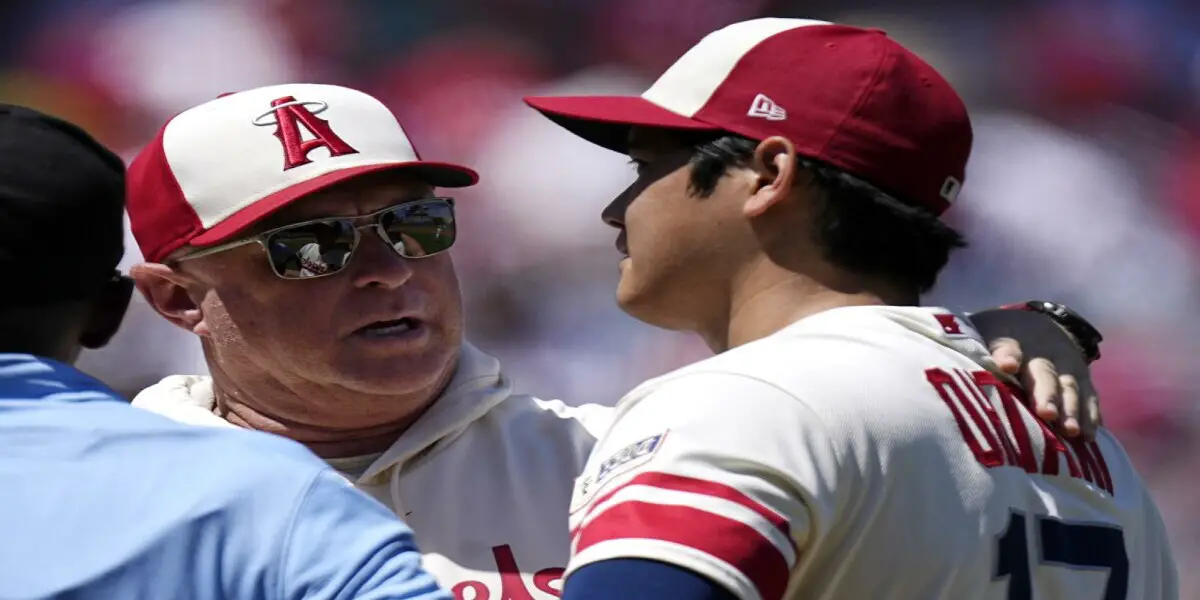 Never ask the question, "How can it get worse?" because it can always get worse, and it did for the Angels last night. As if losing both games of their doubleheader to get swept by the Cincinnati Reds was not enough, Shohei Ohtani has a torn UCL and will not pitch the rest of the season, and Mike Trout is heading back to the injured list just one day after being activated from the injured list.
Ohtani has been dealing with arm fatigue for a little over a week now and was taken out of the second inning during his start on the mound in the first game of the doubleheader. Arm fatigue made Ohtani skip his scheduled start against the Texas Rangers last week, and only faced four batters in his start yesterday before coming out of the game.
General Manager Perry Minasian told reporters after the doubleheader that it is unclear if Ohtani needs surgery at this time, and his ability to hit is day-to-day.
There is never a good time to tear your UCL, but it is extremely unfortunate timing for Ohtani, given that he was set to get a record-setting payday this offseason as a free agent. Many were projecting his contract to be north of $500 million, and that can potentially take a significant hit depending on the severity of the tear.
Coming into today, Ohtani had made 22 starts with a 3.17 ERA and 165 strikeouts in 130.2 innings pitched. He is the only pitcher in the Angels' rotation with an ERA lower than 4.00. This being a massive blow to the Angels is an understatement.
In Trout's case, he was activated off the injured list the day before from a broken hamate bone suffered on July 3rd. Despite being activated, Trout still was not feeling fully healthy but wanted to get back on the field with the season starting to wind down.
This is the third straight season that Trout will miss significant time due to injury (calf injury in 2021 and back injury in 2022). Even before the injury, Trout was not having a great season to his standards. Trout is hitting .263/.367/.490 with a .858 OPS and a 134 wRC+, all are career lows.
As for the Angels, their playoff hopes were all but gone even before the injuries were announced. They are 5-16 in August, which is the worst in baseball, and have fallen to 61-67 and are now 10.5 games out of the Wild Card with just over a month to go. Add in the injuries, and the Angels are just about certain to miss the playoffs for the ninth consecutive season and have not had a winning season since 2015.
This is about as rock bottom as it gets.