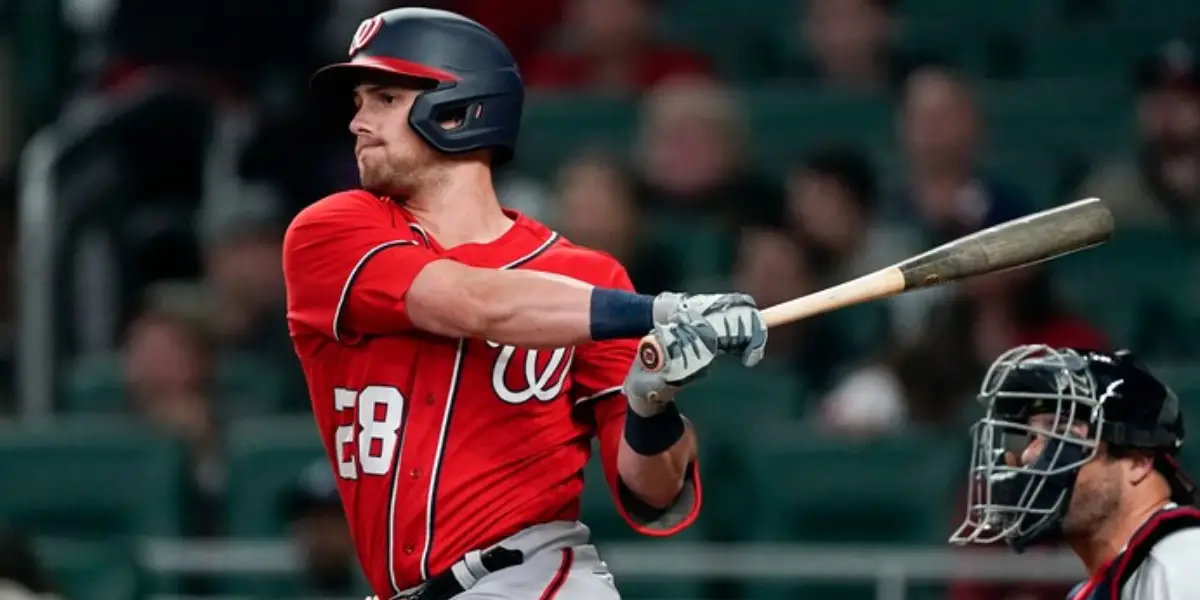 July 30th, 2021, The Washington Nationals traded veteran left-handed starter Jon Lester to the St. Louis Cardinals in exchange for a "Bench Bat" outfielder with measly numbers. In 2023, that same outfielder has emerged as a cornerstone of a rebuilding franchise and will more than be selected for the MLB All-Star game in July. 
Lane Thomas has been doing well this season. Thomas ranks top in the National League with six outfield assists and is hitting in the higher percentile at this part of the season. Slashing .290 with a .834 OPS. Thomas is hitting the best he has in his 5-year career, hitting 11 homers and driving in 35 in 69 games. With every team having at least one player represented in Seattle, Lane Thomas has emerged as the candidate. 
However, with these high numbers and the Nationals still having uncertain owners during a rebuild, there is also a chance that "The Lane Train" will move to a new station in 2023. Thomas still has 2-years of arbitration left on his contract as he hits free agency in 2026. A rising power bat, decent defense, and nice speed on the bases are always something a competitive team is looking for. Especially when Lane still has two years of control on his contract. 
From the Nationals' perspective, Lane Thomas could be good trade bait and a good guy to keep for a while. Looking into the farm system, young outfielders like James Wood, Robert Hassell, Elijah Green, and Blake Rutherford come to mind. Besides James Wood, all those outfielders have ETAs 2025 and beyond. Keeping Lane Thomas on a 3–4-year contract will not be the worst idea for the Nationals unless they plan to add an outfielder in the offseason to bridge the gap for the young prospects.