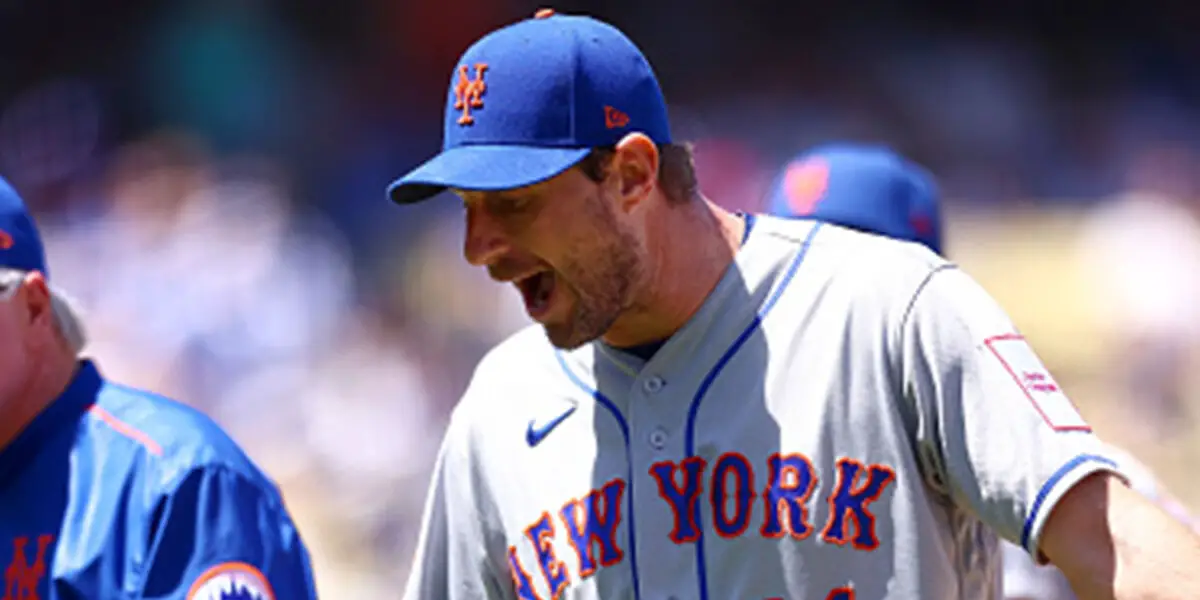 Welcome to Inside the Diamond's latest MLB News & Rumors. In this latest episode, we will be focusing on the New York Mets, Oakland Athletics, New York Yankees, and Arizona Diamondbacks.
Mets' Max Scherzer Finds Himself In a "Sticky" Situation
Mets star pitcher Max Scherzer has gotten himself into a "sticky" situation. The veteran pitcher was ejected from his start on Wednesday (April 19) before the fourth inning against the Los Angeles Dodgers. Umpires inspected him for an illegal substance, and they ruled that his hand was too sticky following it.
Scherzer told reporters following the game that the stickiness was from "sweat and rosin." However, MLB home-plate umpire Dan Bellino had this to say about the situation: "As far as stickiness, level of stickiness, this was the stickiest that it has been since I've been inspecting hands, which now goes back three seasons."
Needless to say, things are not looking too good for Scherzer right now, and he is facing an automatic 10-game suspension. However, the ban can be appealed.
A's Another Step Closer to Saying Goodbye to Oakland
It isn't a secret that the A's have been the subject of relocation rumors, with Las Vegas expected to be their next destination. Now, the A's have taken a major step to help make that come to fruition, as they have agreed to a deal to purchase 49 acres of land near the Las Vegas strip, according to Mick Aker of the Las Vegas Review-Journal.
Related Story: MLB News & Rumors: Twins, Rangers, Brewers & Pirates
It is important to note that the A's and Las Vegas have not made a stadium agreement yet. However, with this major purchase, it is clear that it is heading in that direction.
At the time of this writing, the A's sport a league-worst 3-16 record.
Yankees' Josh Donaldson Suffers Setback
Yankees slugger Josh Donaldson was expected to return to action this week for the Yankees, but now that is unlikely to occur. The veteran infielder has suffered a setback with his lingering right hamstring issue and had an MRI because of it.
Donaldson last played on April 6, and now he is likely to miss even more time due to his latest setback. In five appearances on the year, he has one home run to go along with a .125 batting average. While the three-time All-Star and former MVP is sidelined, players like D.J. LeMahieu, Isiah Kiner-Falefa, and Oswaldo Cabrera will continue to serve as replacements for him at third base.
Diamondbacks DFA Madison Bumgarner
When the Arizona Diamondbacks signed Madison Bumgarner to a five-year, $85 million contract before the start of the 2020 season, they expected that he would be one of their top pitchers for a long time. However, he has struggled since his arrival in Arizona, and this season displays that the most. In four appearances, he has a 0-3 record to go along with a 10.26 ERA. As a result of his immense struggles, the D-Backs have now designated the four-time All-Star for assignment.
With Bumgarner's removal from the Diamondbacks' 40-man roster, he is likely to be placed on outright waivers. If this does come to fruition, it is very unlikely that another club would claim him due to his extremely expensive contract. Following clearing, he would become a free agent and could get some interest from teams on a league-minimum contract.
In 69 appearances as a Diamondback, "MadBum" had a 15-32 record and 5.23 ERA.