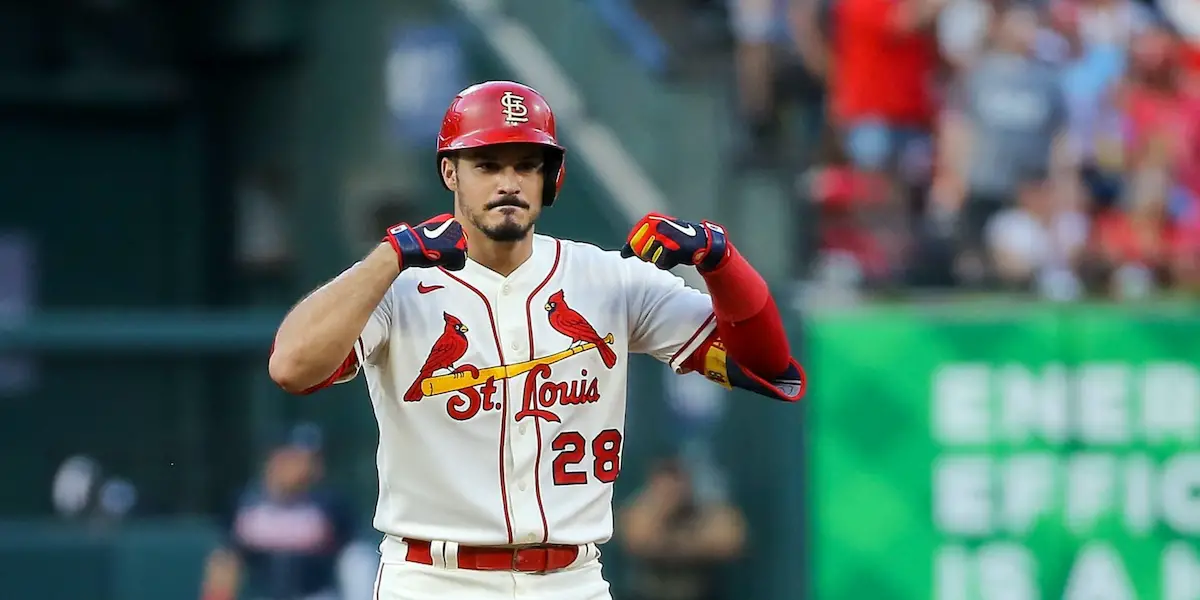 We break down the National League Central Division in the second part of a six-part series.

The NL Central is basically the redheaded stepchild of the MLB. It features two franchises that are arguably MLB's worst two teams of this century, Two teams that were built to win but inexplicably decided to sell off parts, and the Cardinals, who, despite being mediocre, should rise to the top of the toilet bowl that is the Central division.

Cincinnati Reds
Poor Reds fans. Their team hasn't been relevant since 2012, ownership doesn't seem to care, and 2021 gave fans a glimmer of hope only to have ownership pull the rug out from under them and sell off any part of value.

Wil Myers and Chad Pinder were brought in, and they add a little experience….that's all I got. Joey Votto is just about done and coming off shoulder surgery, and I fully expect Myers to be traded away for more low-A prospects. Maybe Hunter Greene will develop and be fun to watch. The won 62 games in 2023, and I think they got worse. Over/Under is 65.5. The pick: Under 65.5 wins and plays in an empty stadium in what used to be a baseball town. Thank God for Joe Burrow.

Chicago Cubs
Jed Hoyer had a sneaky good offseason. Bringing in Dansby Swanson adds some championship pedigree, Cody Bellinger helps fill seats and gives fans hope he can return to his MVP form, and veterans like Trey Mancini, Eric Hosmer. and James Taillon bring leadership and grit to a team that is re-tooling.
Still, they won't have the rotation to compete for the playoffs. Marcus Stroman, Taillon, Kyle Hendricks, et al. are all capable number 3 starters, but unless they all overachieve, they won't be enough to improve the club much. Coming off a 74-win season, losing their biggest star to St Louis, and adding some solid pieces, I expect the Cubs to play about .500 ball. Vegas thinks even less of them and set the over/under at 77,5 wins. The pick: Over 77.5 wins, but not by much. Depending on what the Brewers do, they will finish in third place, with a second-place finish being the ceiling for the North-siders.

Milwaukee Brewers
It was only last July when the Brewers seemed built to win the Central…..then they traded fan favorite and all-star closer Josh Hader to San Diego, and all hell broke loose.
This winter, offense was the focus. Gone Are Hunter Renfroe and Kolten Wong, and in are William Contreras, Jesse Winker, Brian Anderson, and Luke Voit. Not a bad haul, and if Christian Yelich would stop doing his Cody Bellinger imitation, the lineup could be decent.
Corbin Burnes and Devin Williams bookend the pitching staff, but aside from Brandon Woodruff, there isn't much between them. They hope they can fix Wade Miley for a second go-round and Freddy Peralta can stay healthy.
The Brew crew won 86 wins last year, and Vegas set the over/under at 86.5. I think they got a little worse this winter. The pick: Under 86.5 wins

Pittsburgh Pirates
I was going to copy and paste my Reds notes here but figured someone would have noticed.
It's not good for Bucs fans. We are in year 7 of a rebuild, and the only additions the Pirates brought in to support young studs Oneil Cruz and Ke'Bryan Hayes are aging Vets whose tanks are on empty. Rich Hill and Vince Velasquez won't offer much, and Carlos Santana, Andrew McCutchen, and Ji-Man Choi aren't going to get it done either. Perhaps Ben Cherington has a time machine in his office that can bring all of those vets back to 2016. Vegas set the line at 67.5, and like the Reds, they are coming off a 62-win season. The pick: Under 67.5 wins, and David Bednar is traded away.

St. Louis Cardinals
The Cards brought in the elder Conteras brother to replace long-time rock, Yadier Molina. great move. Unfortunately, the Cardinals didn't do much else this winter. Fortunately for the Cardinals, they didn't need to do too much to be the class of this dreadful division.
They still have two of the best players in the game at the corners, Tyler O'Neil, who, despite a disappointing 2022, should be a star again, and Lars Nootbaar, whose name I just wanted to type.
If Adam Wainwright can stay healthy for his swan song, and Jack Flaherty can finally contribute, the rotation is very solid with Miles Mikolas and Jordan Montgomery coming back.
The over/under is set at 88.5 after a 93 win 2022. I don't see how they lose this division or get worse than last year. The pick: over 88.5 wins, and that is just about a certainty.

Best bet: St. Louis Cardinal to win the division at-105. Not a great bet, but I do not trust the Brewers or Cubs at all.