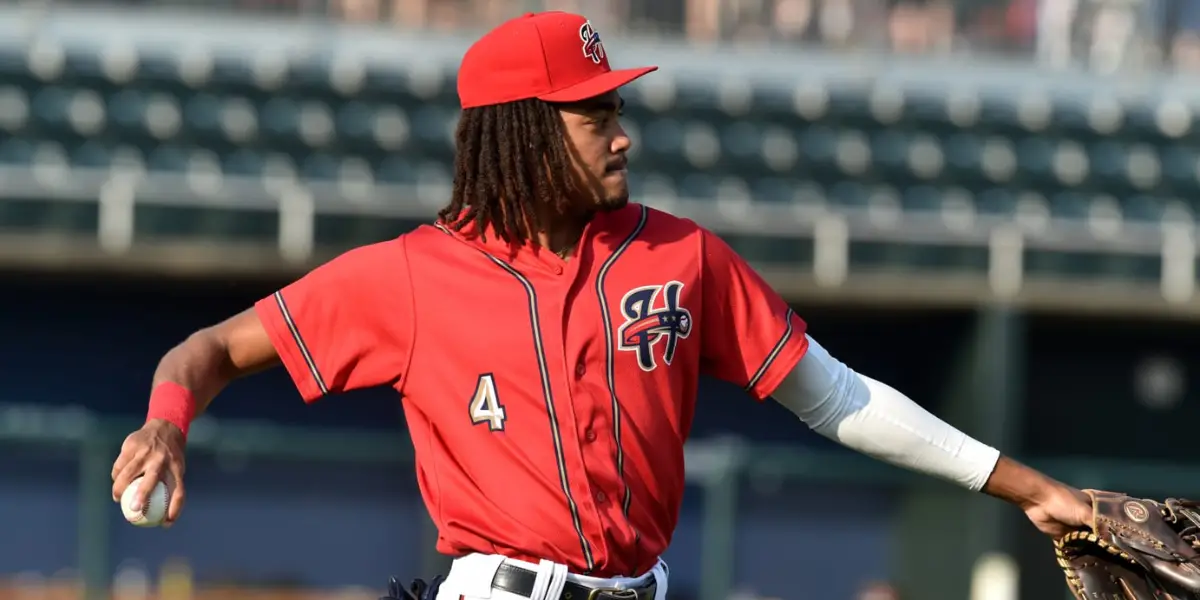 With most of the top-rated prospects in the Minor Leagues, Nationals fans are optimistic about prospects like Robert Hassell, James Wood, Elijah Green, Trey Lipscomb, Brady House, Jarlin Susana, and Jackson Rutledge. Out of the players, a 6'6 outfielder has been (quite literally) standing out. 
On May 28th, #1 overall organizational prospect James Wood received word that he would be making the trip to Harrisburg to join the Washington Nationals Double-AA Affiliate. In 42 games with Wilmington, Wood hit .293 with a .972 OPS. Slashing 8 home runs and 36 RBI. This was enough to earn Wood Southern Atlantic League player of the week on May 13th, and later a promotion within the organization. Wood started off his Double-AA career right where he left off in Wilmington. In 12 games, Wood carries a .245 average and a .785 OPS. Wood has improved in the outfield, whether in Left, Right, or Center. Three homers and 8 RBI, including a walk-off single on June 10th. 
James Wood's ETA in the big leagues currently sits in 2024, but with production happening quickly, the Nationals may have their #1 prospect in the majors sooner rather than later.