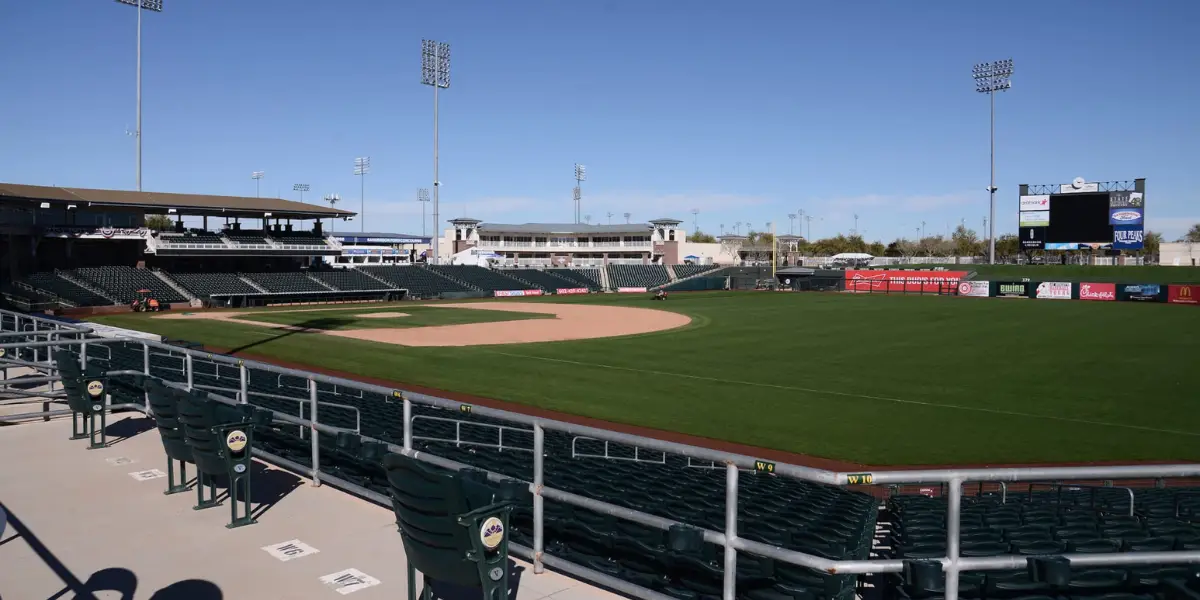 Pitchers and catchers officially report to Royals camp on the 15th, leaving 40+ days until the season opens at home on March 30th vs. the Twins, and the quest for 162-0 begins. Ok, ok, no one is going 162-0 unless you are playing MLB the Show on the easiest of levels. It will be great getting back to The K and watching the Royals all decked out in the powder blue uniforms for opening day. I really love the uniforms from the '70s and the '80s. I would like to see MLB make a day of the week all teams were retro uni's, call it Retro Saturdays.
Trivia Time
What city do the Royals hold their spring training camp in? A bit of an easy question this time.
Position battles
Royals are set at three positions, catcher, first, and short. Salvy, Vinnie Pasquantino, Bobby Witt Jr. The rest of the field is up for grabs. At 2B, we have Michael Massey vs. Nicky Lopez. Lopez flashes tremendous leather and probably should have won a gold glove. Massey has a bigger upside offensively. The job may go to Massey, but Lopez's ability to play multiple positions will keep him a valuable asset that Matt Quatraro can utilize at any time. Third base is a big question for me. Some feel Hunter Dozier is the guy. In my opinion, Hunter doesn't hit for enough power for a corner infielder. If not him, then who? Nicky Lopez can play there but not a big power guy. The Royals want BWJ at short, but if Maikel Garcia can impress enough and gets a call up to short, then BWJ moves to third. Garcia is only 22, and the Royals may be unwilling to make that move yet. Other choices? Nate Eaton, possibly but I think he is in the mix for the outfield. The outfield could shake out like this MJ Melendez in LF, Kyle Isbel in CF, and Drew Waters in RF. Edward Olivares would be a good choice to be the 4th outfielder and spend many days in the lineup as the DH. Melendez will have his time behind the plate as well this year which could lead to days for Eaton or Olivares in the outfield.
It will be an interesting spring training to see how this will shake out in these position battles. Some of these spots may already be locked down ahead of time going into camp. I want to see everybody take that step forward and make October baseball a reality again.
Trivia Answer
Surprise, Arizona.