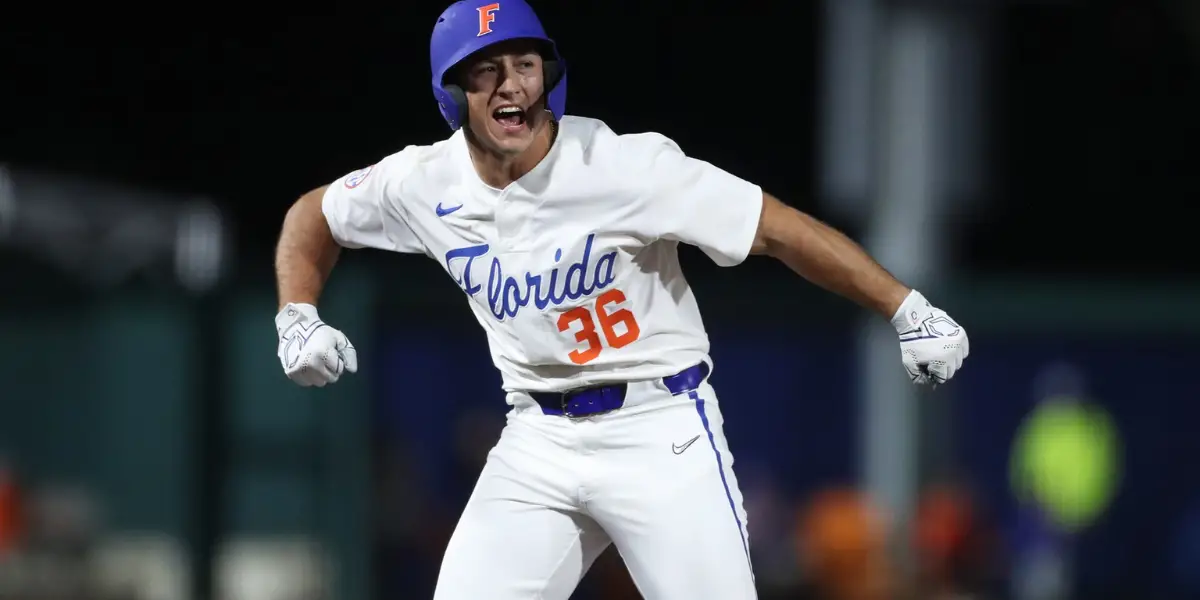 The Top 100 Prospects list for August came out, and the Texas Rangers have four names on the list. OF Evan Carter comes in at eighth, number four overall pick OF Wyatt Langford is 13th, SS Sebastian Walcott comes in at 67th, and RHP Brock Porter comes in at 98th. RHP Owen White and RHP Jack Leiter have left the list, and SS/2B Luisangel Acuna is 40th for the New York Mets.
Rangers Prospects By The Numbers
OF – Evan Carter
Carter dropped two spots from July to August; he has played most of his season in Double-A. With the Frisco RoughRiders, he has played in 85 games, slashing .277/.406/.443 with a .849 OPS; he has 11 doubles, four triples, 12 home runs, 57 RBI, 61 runs scored, 17 stolen bases, and 65 walks.
OF – Wyatt Langford
Langford makes his debut on the rankings after being drafted fourth overall out of the University of Florida. With the Gators, he played in 64 games and was slashing .373/.498/.784 with a 1.282 OPS; he had 28 doubles, three triples, 21 home runs, 57 RBI, 83 runs scored, nine stolen bases, and 56 walks. Since being drafted, he started with the Rangers rookie ball team playing in three games and slashed .385/.429/.846 with a 1.275 OPS; he had three doubles, one home run, four RBI, three runs scored, one stolen base, and one walk. He is now with the Rangers High-A affiliate, and in nine games there, he is slashing .355/.500/.710 with a 1.210 OPS; he has four doubles, two triples, one home run, six RBI, seven runs scored, three stolen bases, and eight walks. Langford may make it to Double-A before the season is over.
SS – Sebastian Walcott
Walcott makes his debut on the rankings, having played in 40 games for the Rangers' rookie ball teams. In those games, he slashes .256/.348/.494 with a .842 OPS; he has ten doubles, three triples, seven home runs, 21 RBI, 27 runs scored, 12 stolen bases, and 20 walks.
RHP Brock Porter
Porter dropped from 61st in July to 98th in August. He has been pitching in Low-A, making 18 starts going 0-2 with a 2.47 ERA; he posts a 1.21 WHIP, a 5.9 BB/9, and a 12.0 K/9. If he can get his walks per nine lowered, Porter may make his way back up the list when the next rankings are released.