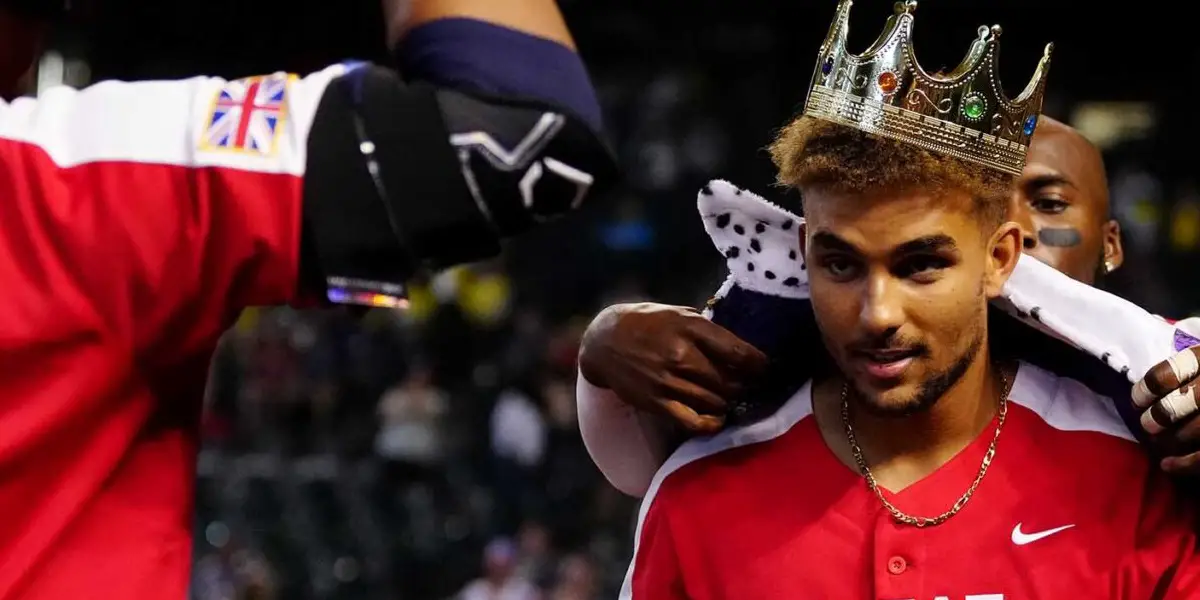 When Great Britain started their qualifier against France last year, few would have expected them to qualify for the World Baseball Classic, let alone win a game if they ever made it. Yet here we are. For a country that has but a few baseball fields, no professional teams, and little history to speak of (although, in fairness, the sport originates in England) – the fact that they have beaten a team, let alone one with MLB players in it, is a miraculous achievement. So how in the world did this happen?
The United Kingdom has never been a hotbed for new baseball talent, so when Drew Spencer was promoted from U23's manager to national team manager, he had to look under every rock and crevice to find ballplayers that had any sort of ancestral link to Britain. In fact, from the roster that Spencer took to the 2023 World Baseball Classic, only 6 of the players were actually born in the country. Even then, most of them didn't really grow up here. For instance, Matt Koperniak, who has been DH'ing for the team, was born in London to American parents and grew up in Massachusetts. A fair few of the players at Spencer's disposal are Bahamanians, who are eligible to play because they are in the British Commonwealth. This is how Trayce Thompson is eligible to play since his father is from the Bahamas. Similarly, Jazz Chisholm was due to play for Great Britain, once again being eligible for the team due to the 'Bahamas-connection,' but as we all know, this was stopped by the Marlins, who thought it would be a great idea to convert him into a center fielder.
With the roster announced for the tournament similar to the one used in the qualifiers, the big question was how the pitching was going to cope against big-league hitting. GB had shown that they had decent speed and hitting ability in the qualifiers when they came back to beat Spain 10-9 in the final. With the addition of a couple of bats, they didn't look ridiculously outmatched on paper. The key going into the tournament for me was going to be whether they could reduce the number of runs that they gave up – if they were to win, they'd probably have to score quite a few runs to make it possible.
Going into the first game against a stacked United States team, no one gave Great Britain a chance. In fact, most people, including myself, thought that it would be an annihilation. That was until Trayce Thompson went yard in the first inning off Adam Wainwright and made it 1-0. It stayed like that for two whole innings. They couldn't, could they? When the 'Vanimal' (Vance Worley, for the uninformed) gave up a run, and defensive errors got GB and Worley into trouble, Drew Spencer removed him from the game. Jake Esch stepped in and had the almost impossible task of trying to keep the United States to only one. It didn't work. Yet, the 6-2 loss reflected a game in which GB had matched the US more than respectably.
The second game showed what happens when you have poor pitching for both sides, as it ended 18-8 for Canada after seven innings. This was always a worry for Britain, and it wouldn't be naive to think that, with four consecutive days of games and increasingly tired arms, it could only go downhill from here, even more so when Columbia romped to a 3-0 lead after three innings.
But it changed. What this team lacks in skill compared to other teams, they more than make up for in resilience. Chavez Young tied the game with a 2-RBI double in the fourth, and the game became tied. In the fifth, the unthinkable happened, and GB took the lead. 20-year-old Jaden Rudd drove home two more runs, and a (Sir) Harry Ford homer a couple of innings later topped off the scoring for Britain at 7. A wobble for GB in the ninth at the end cut the deficit down from 7-3 to 7-5, but Ian Gibaut, with 'Grea Britain' written across his chest, closed the game out.
It is hard to put into words how proud I am, and British fans are, of this group of players. This is a team that inspires everyone. This is a team that transcends borders. They're not really British, but does it really matter? Of course not. They come from everywhere, yet they've shown so much fighting spirit that it makes them British. Most importantly, though, if some young kid from the UK, who watched us beat Columbia, decides to start playing baseball, then that is what makes it really special. This is what this victory means. It is a defining moment in British baseball.
With last night's loss against Mexico, our tournament is over. Fate will decide whether or not we will automatically qualify for the next tournament. Either way, the fairytale still continues. Hopefully, this World Baseball Classic marks the beginning of something special.