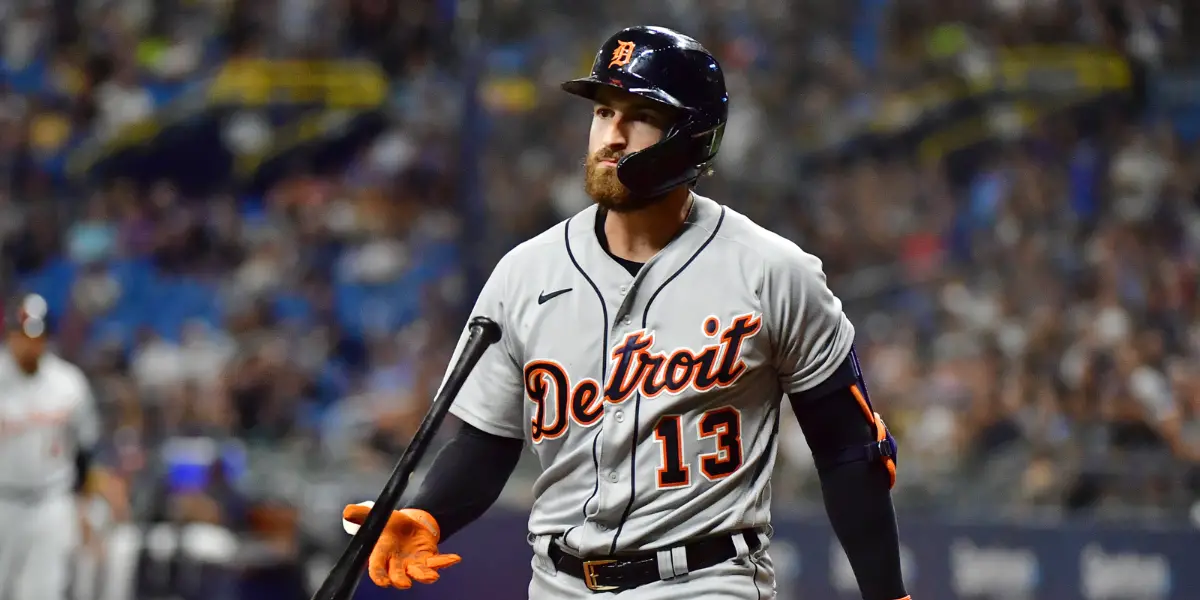 The off-season is almost over, spring training games are right around the corner, and baseball is in the air… 2023 may be a year with low expectations for the Detroit Tigers, but there are certainly areas on their roster where you can find reasons for optimism. A position I look for the Tigers to have a lot of improvement at is behind the plate. Tucker Barnhart is a player that the Tigers needed to move on from this off-season, and they did. Barnhart now joins a Chicago Cubs team that's on the rise. Despite his great defense behind the plate, Barnhart's lackluster performance offensively was brutal to watch, and he played the majority of the 2022 season, appearing in 94 games. Barnhart batted .221 with just 1 Homerun, 16 RBI, and an OPS of .554… With Barnhart being the #1 catcher on the depth chart for the Tigers in 2022, it clogged up a spot for Eric Haase to help with the lack of power the Tigers had. I'm not sure why Haase didn't play even more after Barnhart's struggles, but nonetheless, 2023 will give Haase the opportunity to have a more significant impact on the team. In 2022, Haase batted .254, with 14 home runs, 44 RBI, and an OPS of .748… Haase is one of the most clutch players the Tigers have on their roster, and they are going to need him to have a productive season to make some progress this year rather than taking another step backward in this rebuild that seems to be never-ending. Haase will have another power-hitting catcher playing behind him this season in Jake Rodgers. Tigers fans should be excited about the return of Rodgers, who was on an absolute tear before he suffered a huge setback after an arm injury required Tommy John Surgery. Rodgers was playing the best baseball of his career before the injury and was a huge part of the Tigers' culture, and finally, it looks like they'll have him back for opening day. In the middle of the 2021 season, Rodgers' injury happened, forcing him to miss not only the rest of that season but all of the 2022 season. That probably played a role in the Tigers' trading for Tucker Barnhart before the 2022 season. Now that Rodgers is back, the Tigers will have two productive hitters at the catching position. Hopefully, Rodgers brings the power he had in 2021 to the lineup in 2023. Scott Harris made moves to add depth to the catching position this off-season, which included signing veteran catcher Andrew Knapp. He'll bring veteran leadership and experience to the table in the Tigers organization, and because of that, I love the move to add Knapp to the organization. Knapp spent his first five seasons with the Phillies, where he got plenty of playtime. Knapp bounced around in 2022, playing for three different organizations, the Mariners, Pirates, and San Francisco Giants, where Scott Harris was GM at the time. Knapp wasn't very productive in the 2022 season, but there's no risk in this move as it's a minor league deal, and it's just a move for depth… Along with Dillon Dingler, Scott Harris added two promising Catchers to the Tigers farm system. In the most significant move of the off-season, the Tigers traded two-time All-Star closer Gregory Soto and utility player Kody Clemens to the reigning National League champion Philadelphia Phillies. The Tigers received Nick Maton, Matt Vierling, and Donny Sands. In the 8th round of the 2015 MLB draft Donny Sands was drafted by the New York Yankees. Sands has been able to remain hungry and keep striving for his dream despite spending seven years in the minor leagues and only having four plate appearances. Sands was unable to record a hit in his short stint in the Majors, but he possesses some power and has had a .300+ batting average in most of his time in the minors. He's hoping that he gets a fresh start with the Tigers and that a few more opportunities open up for him. Mario Feliciano will attempt to get back to the majors this season after getting a fresh start with Detroit. Feliciano is still just 24 years old and has shown potential. In 2020, he was the Milwaukee Brewers' #3 ranked prospect which is an impressive number. He's only played three games in the big leagues in his career but still has time on his side at age 24, and hopefully, he'll be able to make the most of this opportunity.
Other Reasons to be Optimistic About the Tigers in 2023: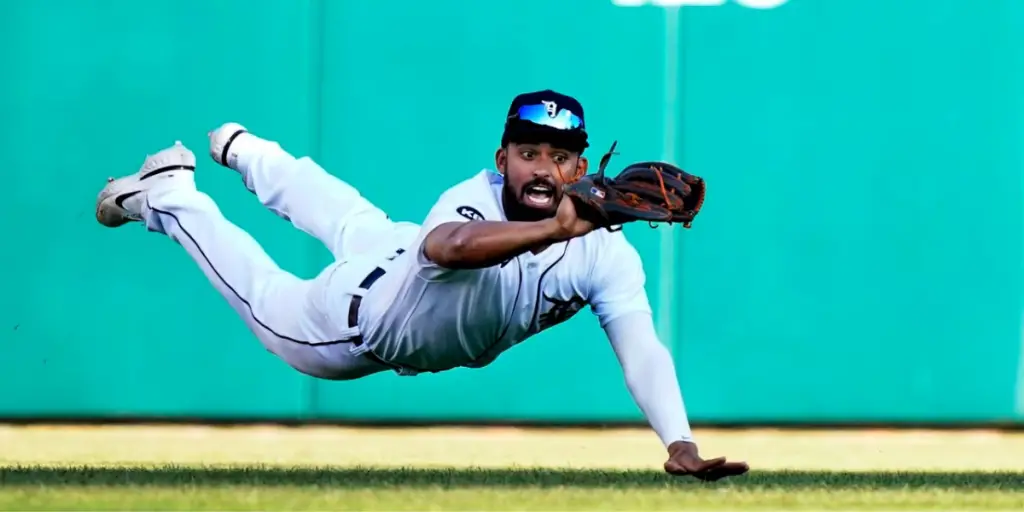 The Detroit Tigers have a player with the potential to be a generational talent. The Detroit Tigers haven't had a consistent leadoff hitter since Ian Kinsler, but that has changed. Riley Greene could speed up the Tigers' rebuild if he develops into the Superstar he can be this season. The Detroit Tigers become a much more dangerous team with a Superstar in Riley Greene at the top of the lineup with players like Javier Baez and Austin Meadows, assuming everyone stays healthy. Spencer Torkelson had a little bit of a harder time developing in 2022, but the potential is still certainly there. If Torkelson can find his swing and power in 2023, then the Tigers could be closer to where they were in 2021 rather than 2022. We haven't seen what Nick Maton and Matt Vierling have to bring to the table yet, but I'm hoping that they end up being solid additions. Jonathan Schoop is someone I'm not too excited about, but he's always been talented. You just have to hope he can stay consistent. There are reasons to be hopeful that Baddoo can find his old self this season as well. I think the changes to Comerica Park will help a ton in these guys' development. As far as the rotation is concerned, we're a little banged up, but as long as Eduardo Rodriguez can stay healthy and we get some pieces back, our rotation doesn't look all that bad. Our bullpen looks quite different and will probably be worse this season rather than improving, which kind of sucks because our bullpen was good last season. A lot of things have to go right for the Tigers to have an exciting season in 2023. We shouldn't be expecting playoffs, but I hope we at least put together some competitive games and take a step in the right direction this season.
Thanks for the read!