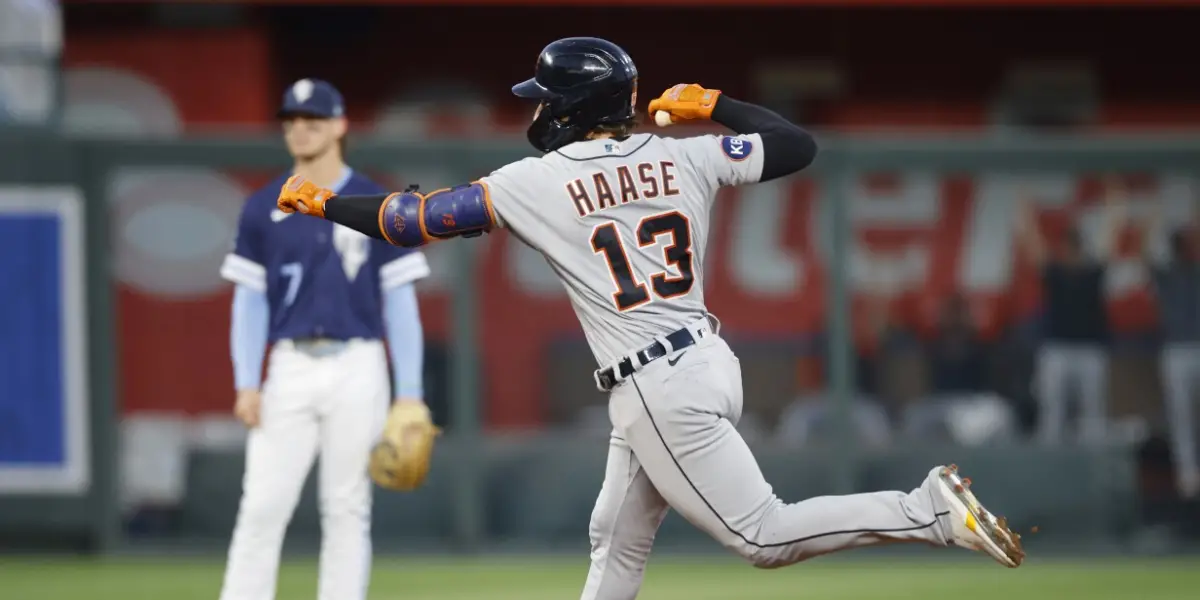 Eric Haase was born in Detroit, raised in Detroit, and now plays in Detroit. Haase played high school baseball at Divine Child High School in Dearborn. Eric and his family grew up and remain Detroit Tigers fans. He grew up in Westland and currently resides in Livonia. He was named Mr. Baseball for Michigan in 2011, batting .495 with 54 RBIs. He was drafted right out of high school in 2011, being picked in the seventh round. Eric Haase has Detroit Roots, and he loves this city and team. As a Tigers fan, to me, that matters. Let me get out of his personal life and into baseball.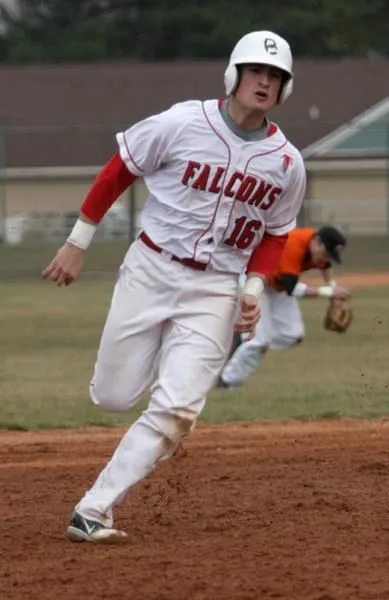 Eric Haase has been up and down through the minor leagues his whole career and was drafted by the Guardians, at that time, the Cleveland Indians, in 2011. Haase never really got the chance or playing time at the MLB level. After eight long years in Cleveland, he was traded to the Tigers in 2020 for cash considerations. It was hard to gauge what kind of player he would be upon his arrival in Detroit. He was put on the Tigers taxi squad and then later recalled. He played only seven games in 2020 and was designated for assignment in December 2020. The following month he was outrighted, and it seemed to be the end of Haase once again. In May of 2021, he was selected to the active roster. His time came shortly after that. His name was called on May 13, 2021, to play his MLB debut game. Haase went 2-4 at the plate that day. Let's just say he took off from there. On May 17th, he had his first multiple-homer game against the Mariners. The next night he caught Turnbull's no-hitter. The best news came in July. Eric was named the American League Rookie of The Month. He had a good year, hitting 22 home runs in just 98 games. He put up 61 RBIs and threw out 31 percent of potential base stealers… well above league average. Simply said, he had a great rookie season in Detroit.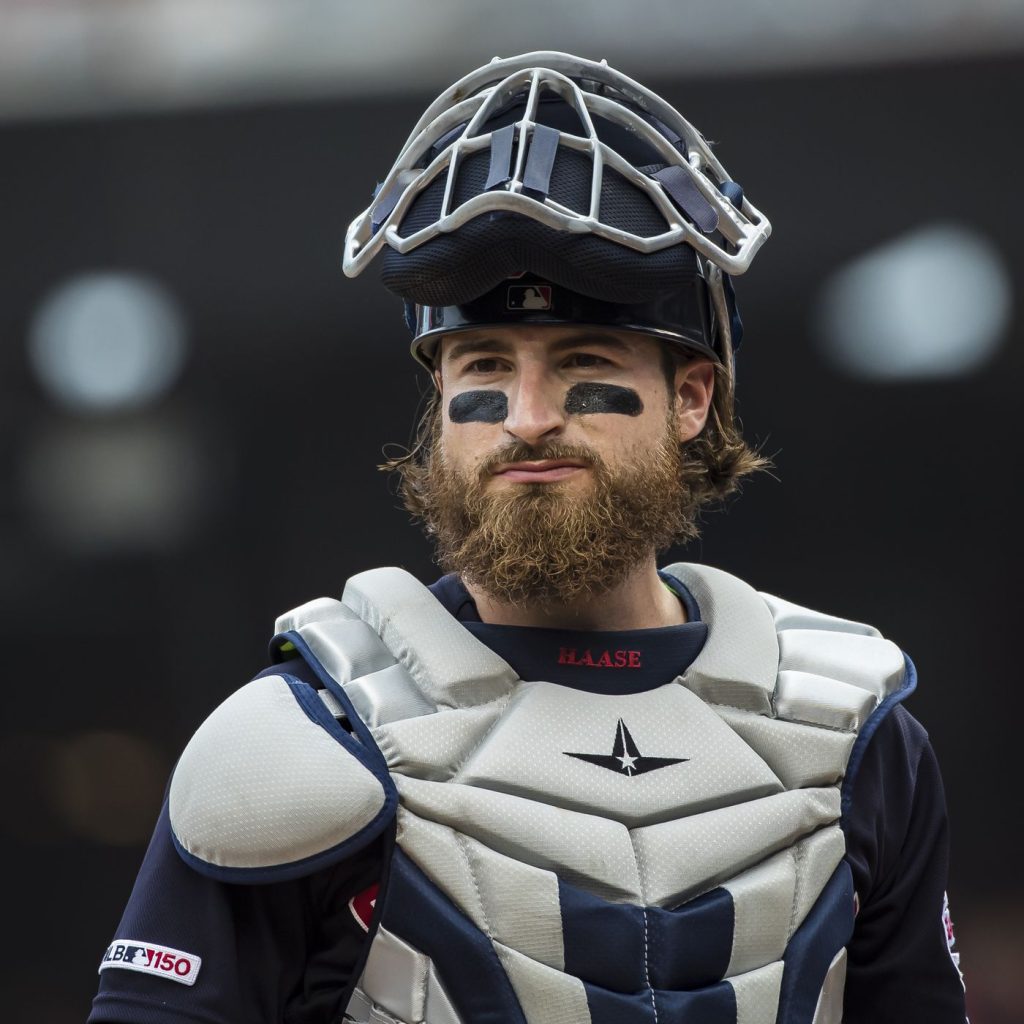 Last year, Haase made the first opening-day roster of his career. What a game he had to celebrate his first-ever opening day start. He hit the game-tying home run in the ninth inning versus the White Sox. The Tigers went on to win the game, and the dream was now a reality for Eric Haase. On what was the worst hitting team Detroit has had since I have been alive, Haase was a bright spot. He posted the second-highest batting average on the team. He was in the top three for on-base percentage or OBP on the team. He was top five on the team with 44 RBIs and second on the Tigers with 14 home runs. He was one of two players with above a .700 OPS last year. The other was Kerry Carpenter, who played just over thirty games. He was one of two players to have a WAR above 2.0. Haase was the only player to play over 100 games with a .400+ Slugging percentage. You can easily say he was our best hitter last year.
Moving on to the main point of this article… why is Haase still so undervalued? He split games with Tucker Barnhart, who had an atrocious year for Detroit. I am using that as a caution reference in hopes Detroit does not make the same mistake. With Rogers returning and Sands being acquired from Philadelphia… the WORST thing Detroit can do is cut into his playing time. He has been in this league for over ten years and has never gotten a full year to show himself. 2023 is the year that needs to change. He is the heart of the locker room and a hometown kid. His performance last year alone should give him a chance this year to be our catcher. He suffered through that season and those at-bats. Ultimately, Haase came out on top. The Tigers must give Haase to go to start at catcher this year.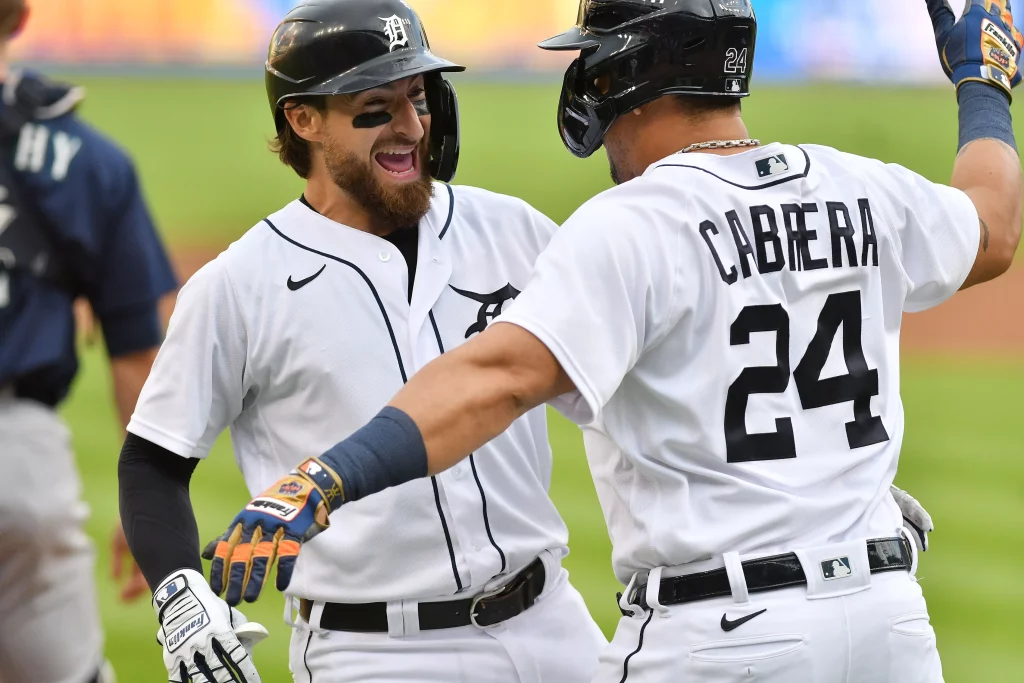 The new year has come, and there is not a lot of optimism in Detroit. One thing I am confident about is Eric Haase will perform well once again. I am tired of the fluctuation at catcher. Give him the chance he deserves, and has EARNED behind the plate. Call him what you'd like, Hometown Haase or just Eric. One thing that does not change, is that Eric Haase should be our catcher. If he gets a full year behind the plate… I see him being a top-five catcher in the American League. Take it to the bank.