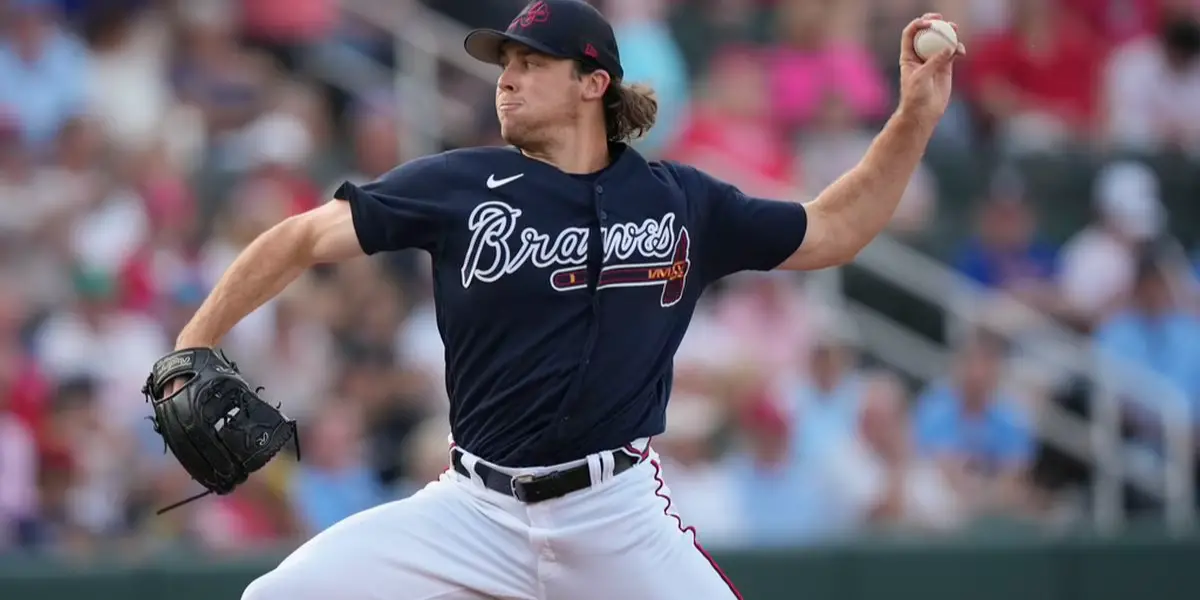 The battle to be a starter in the rotation is heightened once Spring Training begins. Pitchers from last season are put on the mound to be observed, and so are those who are considered eligible prospects. Ian Anderson has been a pitcher for the ATL Braves since 2020. And despite his overall success in the 2021 World Series and the past two years, his Spring Training performance has been disappointing. Anderson is a dedicated player and was really hoping for a spot on the 2023 rotation. However, his Spring Training debut was anything but stellar as he struggled to avoid walks and pitched four runs in the first inning. The game ending with a loss of 10-7. Ian Anderson did not hide behind the facts and told news sources, "I'm not going to sugar coat it. It was not very good (his performance)". Unfortunately, his performance lately won't warrant him a spot as a starter this season. Bryce Elder, a Braves pitcher since 2020, also suffered a poor Spring Training debut. He suffered a 7-0 loss against the Yankees on February 26, 2023, and also pitched four runs in the first inning. Like Anderson, Elder's performance did not warrant him as a starter this season. Mike Soroka, our beloved Canadian pitcher since 2018, who rarely gets to play due to his proneness to injuries, has also had to sit out of the 2023 rotation. This is due to him sustaining a hamstring injury early on in Spring Training.
So who is our best prospect now for the fifth starter position?
Let me introduce you to Dylan Dodd. Dodd is a 24-year-old from Elk Grove, Illinois, who started his MLB career in 2021. Until recently, Dodd has been under the radar. However, Dodd quickly became a prospect to be the fifth starter for the Atlanta Braves due to his stellar performance on March 18, 2023, with an end score of 5-1 against the Phillies. Even Brian Snitker commented on his Spring Training performance, saying, "From the first batting practice, I saw him throw on a back field against our big guys. I have been very impressed with him."
Dodd did not fail to bring his A-game when he allowed just one run in 13 Grapefruit League Innings, pitched two stellar innings against the Dominican Republic in a World Baseball Classic tune-up game, and is quickly becoming known for his ability to never miss the strike zone. His fastballs are being thrown in the lower 90s, and his sliders and changeups are in the lower 80s. Most of his fastballs, about 70%, are strikes. With more practice, it's likely Dodd could be throwing fastballs as fast as Max Fried, who throws in the upper 90s.
Dylan Dodd commented on his own Spring Performance training saying, "The Braves have shown if you perform well, they'll push you. I think that's a great thing." Not only is Dodd willing to be pushed, but he is humble in his performance. He did not expect to be playing professional baseball, and you can really tell by his demeanor that he wants this. Hopefully, he will get what he deserves and go from an unknown prospect to fifth starter for the Atlanta Braves this season.