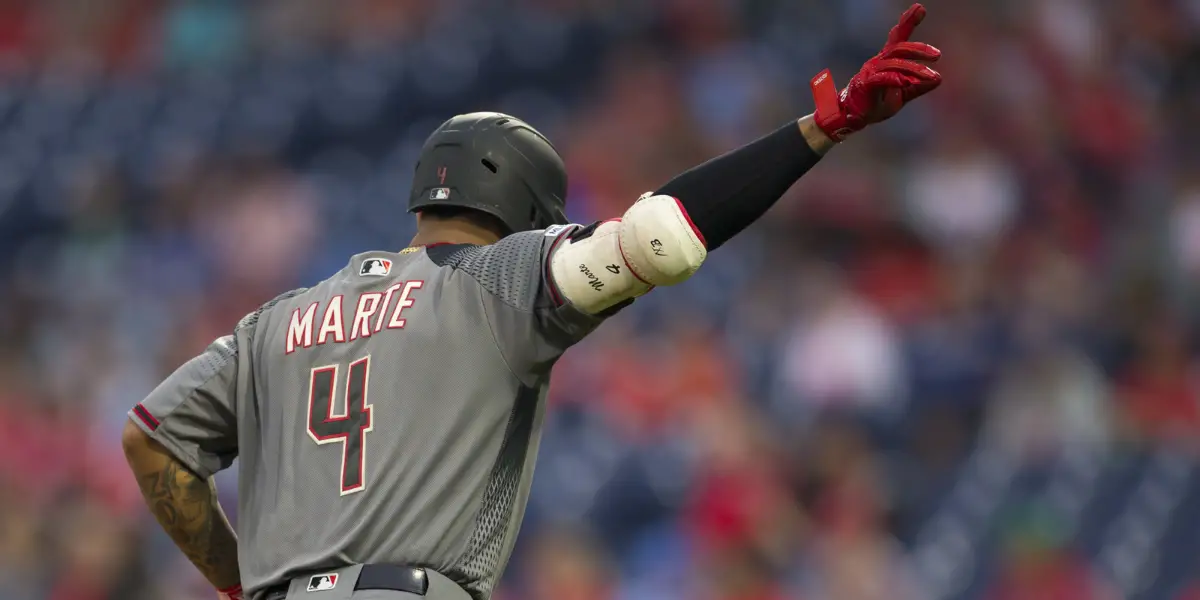 Ever since trading with the Seattle Mariners for him, Ketel Marte has made his presence known in the Diamondbacks organization. He had an incredible season in 2019 that saw him make an appearance as an All-Star for the National League. That season he played in 144 games, had an average of .329, 187 hits, 97 runs scored, 10 stolen bases, 36 doubles, nine triples, and 32 home runs. But his production has dropped a bit over the course of the last few seasons. The 2020 season was obviously an anomaly, with it being the COVID year and only being a 60-game season. But in that 2020 season, he played in 45 games and had a .287 average, 52 hits, 19 runs scored, one stolen base, 14 doubles, one triple, and two home runs.
In 2021 his average was .318 with 108 hits, 52 runs scored, two stolen bases, 29 doubles, one triple, and 14 home runs. But in 2021, he also dealt with injuries which limited him to only playing 90 games. Unfortunately, those injuries have plagued him since the end of the 2019 season. Last season he played in 137 games but had the lowest average of his career so far at .240 with 118 hits, 68 runs scored, five stolen bases, 42 doubles, two triples, and 12 home runs.
With a young roster, Marte should be looked upon to be a veteran leader both on and off the field. If Marte stays healthy and possibly even gets a few more at-bats with the younger roster with the turnover they've had in the offseason, look for his production and average to start increasing again. Some of the roster turnover Arizona has had includes the losses of Daulton Varsho and David Peralta. Marte should be looked at to be a mentor to younger players such as Corbin Carroll, Blaze Alexander, Jorge Barrosa, Kyle Lewis, and Alek Thomas.