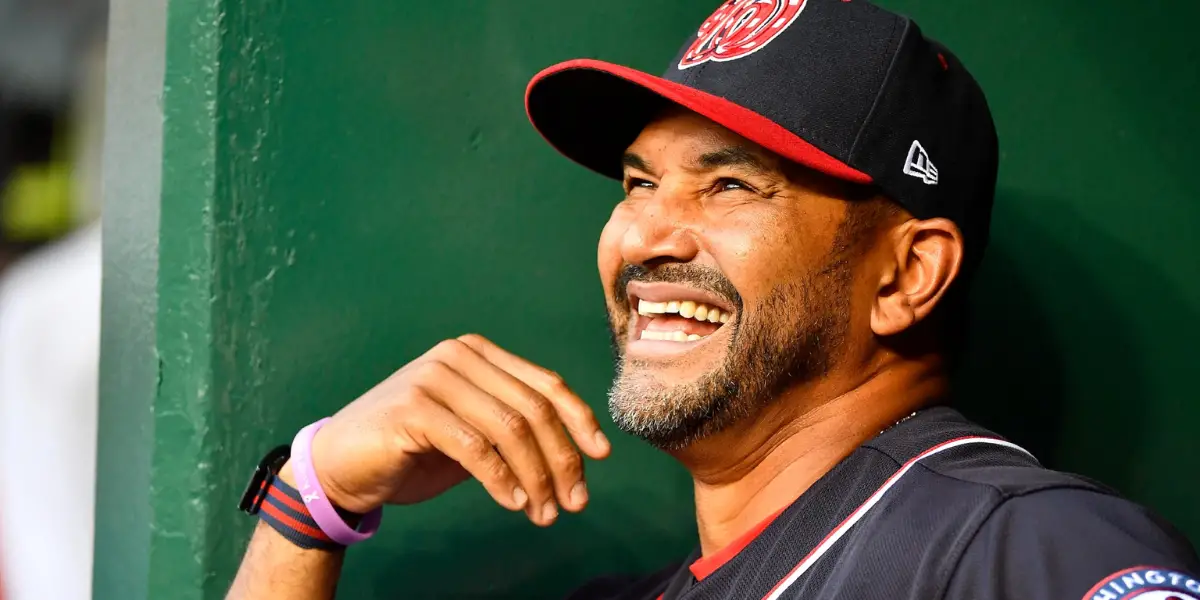 Nationals field manager Davey Martinez and General Manager Mike Rizzo have received contract extensions from the Nationals, Martinez's is a 2-year extension, and while Rizzo's is still being tweaked, he is expected to accept and be extended through 2025-26.
Expectations were low for the 2023 Washington Nationals, as fans and sports betters expected the club to finish in last place and lose over 100 games this season. Davey Martinez has earned an extension from this surge and will now be the Manager of the Nationals until at least 2025 and will lead the new All-Star hopefuls still looming in the Minor Leagues. Martinez became the manager of the Nationals in 2018 and had an 82-80 record. After Winning the world series in 2019, there were high hopes for the new skipper in town. 2020-2022 were not as good for the Nationals, having a 146-238 record over that span. The future of Dave Martinez and the Nationals was in jeopardy, especially after the team's 36-54 start, which was the 27th-worst record in the league at the time. In late August, that is far from the case. The Nationals sit at 57-68, only 1 game behind the New York Mets for fourth place in the NL East. Since the All-Star break, the Nationals are 21-14 and have won 20 out of their last 29.
General Manager Mike Rizzo is also expected to receive a new deal that will extend Rizzo through the 2025 season. Rizzo has most famously been known by the fans as trading away all the team's players over the past 3 seasons. Big names like Juan Soto, Kyle Schwarber, Max Scherzer, Trea Turner, Josh Bell, and Yan Gomes have all been traded to new teams under the management of Mike Rizzo. However, Rizzo has seemed to have acquired some good names from these players that are helping the Nationals win now and in the future. Acquiring names such as CJ Abrams, Mackenzie Gore, Lane Thomas, Josiah Gray, and Kiebert Ruiz. Most, if not all these players have been key to the Nationals second half success, and the Nationals believe Mike Rizzo's tenure is not yet finished and hopes that Rizzo can work some deals with the future faces of the organization.