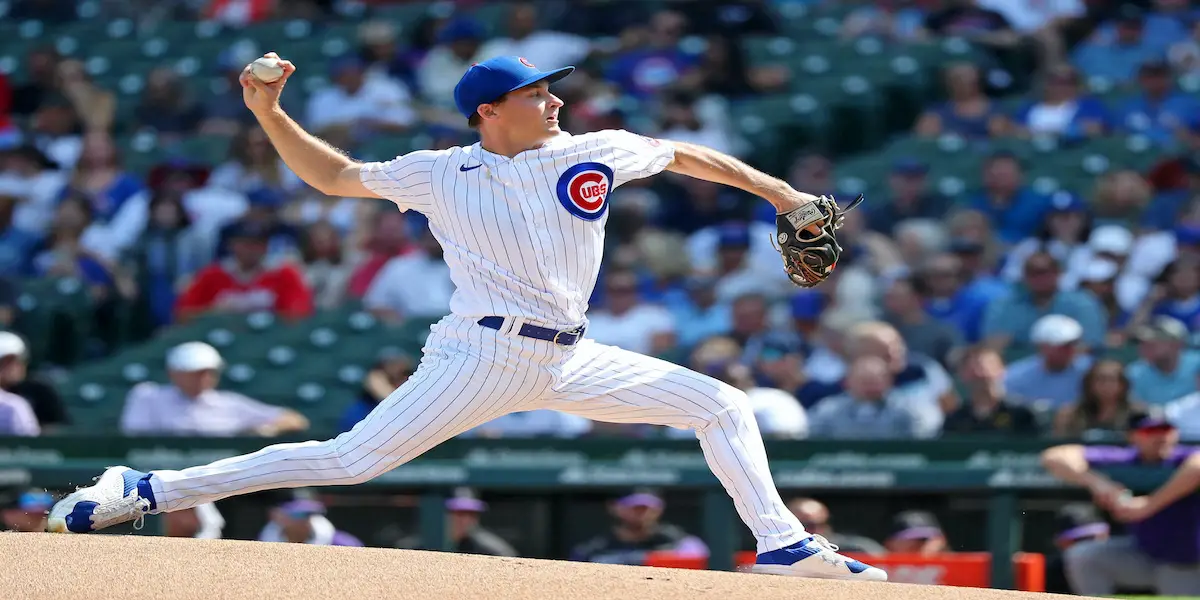 The New York Yankees originally drafted Hayden Wesneski in the sixth round of the 2019 draft out of Sam Houston State University. Wesneski was then dealt to the Chicago Cubs in August of 2022 in exchange for relief pitcher Scott Effross. Since the trade, Wesneski is ranked on MLB.com as the Cubs' 12th-best prospect. Although he is not currently a top-ten prospect in the organization, he has the potential to significantly impact the big league team as soon as this season. If Wesneski pans out to be just as good as he is supposed to be, then the Cubs have a guy who will be a mainstay in their rotation for many years to come.
Wesneski finished his season with the Cubs with a 3-2 record, a 2.18 ERA, 33 strikeouts, and eight walks in 33 innings pitched. Wesneski did not have any awful performances during his short stint in the big leagues last season; his worst start was 3.2 innings and three earned runs. That start is not great by any means, but you usually see rookie pitchers have a few awful starts, but that is not the case with Wesneski. His best start of the season came against the Colorado Rockies on September 17th when he went seven innings and only gave up one earned run while he struck out seven and walked no one. Although his 2022 season was a small sample size because of his limited opportunities, those numbers are very good and should give Cubs fans something to look forward to this season. Wesneski has five pitches in his arsenal, including a four-seam fastball, a cutter, a sinker, a slider, and a change-up. In 2022 Wesneski threw his slider more than any other pitch throwing in 32% of the time. The pitch he threw the least last season was his change-up which he only threw 7.7% of the time.
The Fangraphs website currently does not have favorable projections for Wesneskis' upcoming 2023 season. They have him projected for a 5-6 record, a 4.58 ERA, and only 80 innings pitched. After the season he had last season, I find it hard to believe that Wesneski would regress to a league-average pitcher. If Wesneski can recapture what he was able to do last season, there is no way he will only be getting 80 innings this season. Wesneski could be fighting for a spot in the rotation sooner than later, depending on how some veterans, like Kyle Hendricks and Marcus Stroman, perform at the start of the season. If there are any injuries to any current starters, expect Wesneski to be the first pitcher to get an opportunity.
With all prospects, only time will tell if they will pan out for their organizations, but I believe Wesneski will be very good for a long time. Cubs fans have many great prospects coming through the ranks in the coming years, and Wesneski could be one of the better prospects from the group.