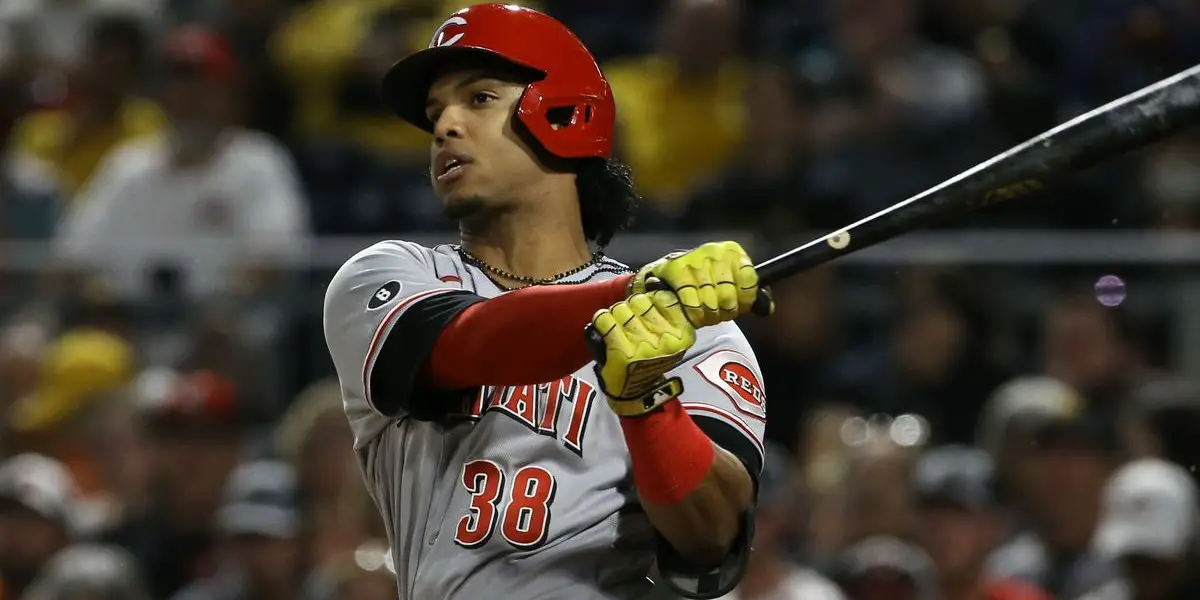 The Cincinnati Reds' future has become increasingly bright over the past few years, with key trades of Starting Pitchers for a new generation of prospects leading the way. However, many fans and analysts seem to forget the Reds' former top prospect, at least according to Baseball America José Barrero. He even ranked ahead of the Reds' dynamic duo at the head of the rotation in Nick Lodolo and Hunter Greene.
Barrero got his first taste of the big leagues at the young age of 22 during the shortened 2020 season. Barrero struggled mightily but had also not seen action above High-A, three levels removed from the majors. He put on a show during the 2021 season between AA Chattanooga and AAA Louisville, averaging just over a 145 wRC+ in 480 Plate Appearances between both levels, getting hotter as the season progressed. When brought up to the major league roster in September, Barrero struggled yet again but was also stuck in a bench role and was forced to play Center Field with Kyle Farmer holding down shortstop.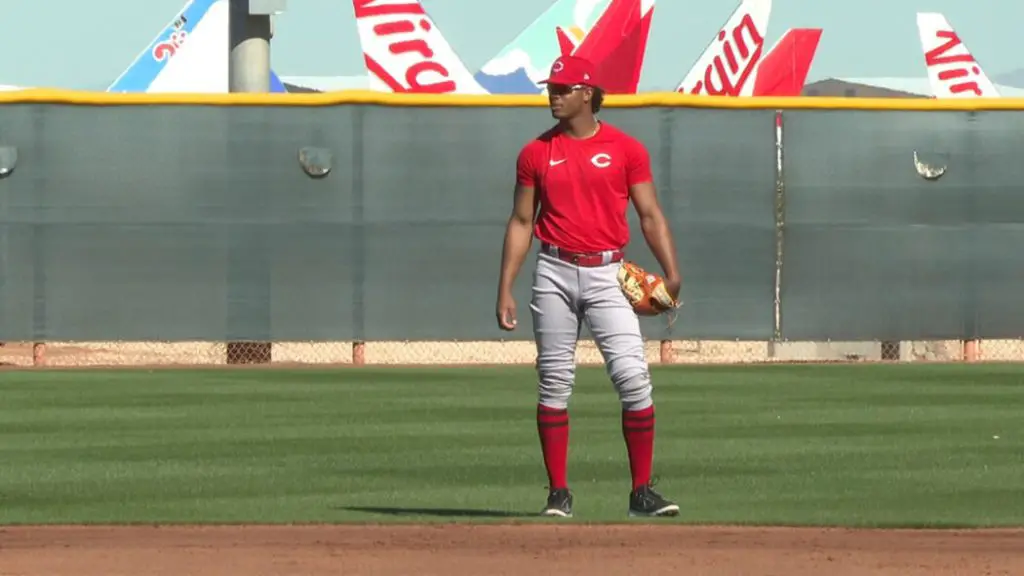 José Barrero struggled yet again in 2022, yet this time in both the major and minor leagues, hitting poorly in both Louisville, where he hit for a 66 wRC+, and in Cincinnati, where he put together an abysmal five wRC+. A quick reminder that 100 wRC+ is the league average. Barrero got to actually play shortstop this time around, with Kyle Farmer moving to third after the trade deadline. Barrero got the most consistent playing time in the Major Leagues during this stretch but still struggled more than he did in any minor league season.
In the Minors, especially throughout his 2021 campaign, Barrero showed good discipline with his power level, striking out about 22% of the time. 2022 was extremely rough for him, though, as he doubled that in his MLB showing with a 43.7% K-rate, which would have been the worst in the majors if he was a qualified batter. A 30% strikeout rate is already pushing usability, with only 70% of plate appearances to put the ball in play or work a walk. Over 40% is nothing more than unusable, which is highlighted by his poor slash-line.
Barrero showed major pop throughout his 2021 campaign, swatting 19 dingers out of the ballpark between AA and AAA, and hit this mammoth blast during the MLB Futures game in Colorado that season, absolutely punishing a breaking ball down the middle. Fangraphs gives Barrero a 60 grade (out of 80) for raw power but only a 40 grade on his current game power, with 50 future. We saw a glimpse into this during his game against Milwaukee last season, where he tattooed two baseballs into the seats over the course of the game. The @Reds Twitter account highlighted this on the night of August the Sixth.
After this game, Barrero didn't hit a home run the rest of the season, even though he spent half of his games in August and September within the hitter-friendly confines of Great American Ballpark. Even though he played abysmally last season, I believe he has a chance for improvement next year. Barrero hasn't even eclipsed 300 Plate Appearances in the MLB, even with being called up every year since 2020. Barrero tinkered with his swing a lot during the month of September, and now with Alan Zinter out as the Reds' hitting coach, and a full off-season of major league work, I expect Barrero to take a decent-sized leap next season.
While my expectations of what I expected after 2021 are tempered after a full down season, there's still room for improvement and things to be optimistic about. Barrero's defense at short is quite good, with him having the range and the arm to stick at short, even if Elly De La Cruz may not be too far behind in replacing him. Barrero's average arm strength ranked third among shortstops with 100 or more throws last season, with an average of 89.6 miles per hour generated by his arm.
A lot of Barrero's run in the MLB next year will depend on a good showing during Spring Training. He'll have competition at the shortstop position against Kevin Newman, Elly De La Cruz, and Matt McLain, among others. Barrero will likely enter camp as the favorite, as I imagine Kevin Newman in a more utility role, especially after the Reds shipped out Kyle Farmer to Minnesota in exchange for RHP Casey Legumina.
Regarding shortstop, the Reds' Farm System is absolutely loaded from top to bottom with great prospects, including José Barrero. His status as a top prospect is not lost on me, and with a few adjustments, I think we could see a great player and contributor for the 2023 Reds and beyond.