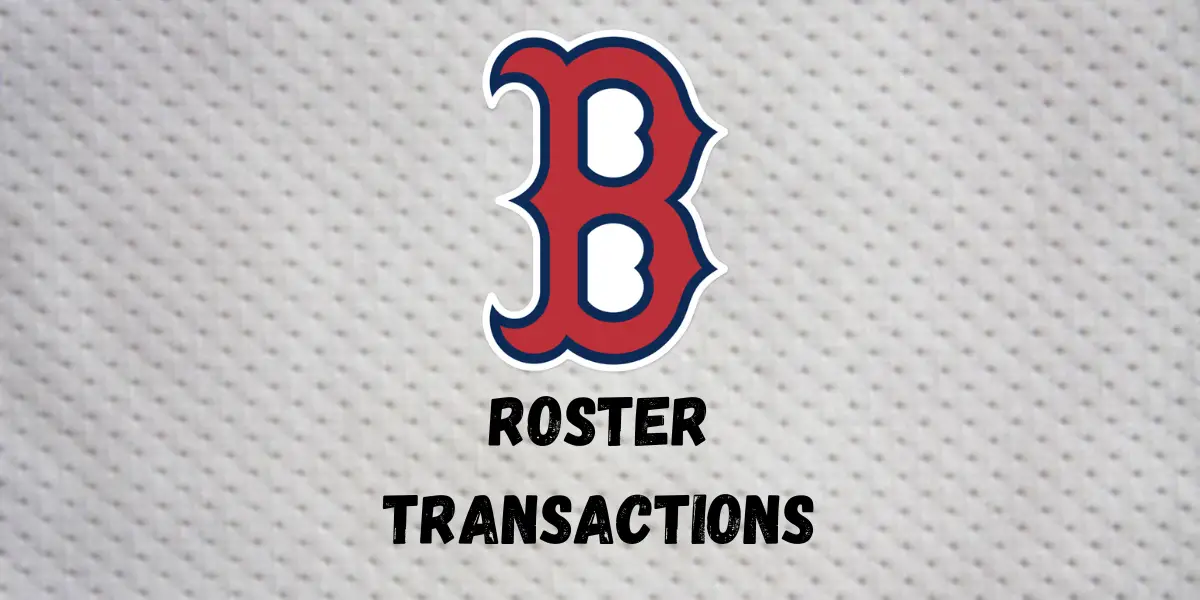 The Boston Red Sox will be making some moves over the next couple of days, but today, they announced a few before they welcome in the Atlanta Braves for a two-game series. The Red Sox are coming off a series win over the Mets, and they will slowly be getting pieces back over the next few weeks.
Boston Red Sox Roster Moves
INF Pablo Reyes activated from 10-Day Injured List
RHP Justin Garza optioned to AAA Worcester
LHP Brandon Walter optioned to AAA Worcester
RHP Chansol Lee signed a minor-league contract
Roster Moves by the numbers
Pablo Reyes
Reyes, this season for the Red Sox, had played in 27 games, going 20-66 with a slash line of .303/.338/.364 and a .704 OPS. He scored nine runs, hit four doubles, and had nine RBI. He has also played for the Red Sox AA affiliate, the Portland Sea Dogs, and the AAA affiliate, the Worcester Red Sox. With the Sea Dogs, he played in seven games posting a slash line of .222/.364/.370 and an OPS of .734. With Worcester, his slash line in four games was .357/.400/.786 and a 1.186 OPS.
Justin Garza
Garza has been up and down this season with the Red Sox and the AAA affiliate Worcester. In Boston, he appeared in 17 games with one start; he is 0-2 with a 7.36 ERA, a 5 FIP, a 1.85 WHIP, a 5.9 BB/9, and an 8.3 K/9. With Worcester, he appeared in seven games, going 1-0 with a 4.70 ERA, a 1.43 WHIP, a 3.5 BB/9, and a 14.1 K/9.
Brandon Walter
Walter spent most of the season with AAA Worcester before being called up. With the Red Sox, he was 0-0 in six games with a 3.07 ERA, a 3.96 FIP, a 1.43 WHIP, a 2.5 BB/9, and a 5.5 K/9. With Worcester, he appeared in 14 games with 12 starts going 1-5 with a 6.08 ERA, a 1.61 WHIP, a 3.8 BB/9, and a 9.2 K/9.
Chansol Lee
Lee is an 18-year-old pitcher who was expected to be drafted in the first round of the KBO draft, and his fastball reaches 95 MPH; it is not yet determined where he will start his Red Sox tenure, but he could sure be a name to watch for in the Red Sox minor league system.