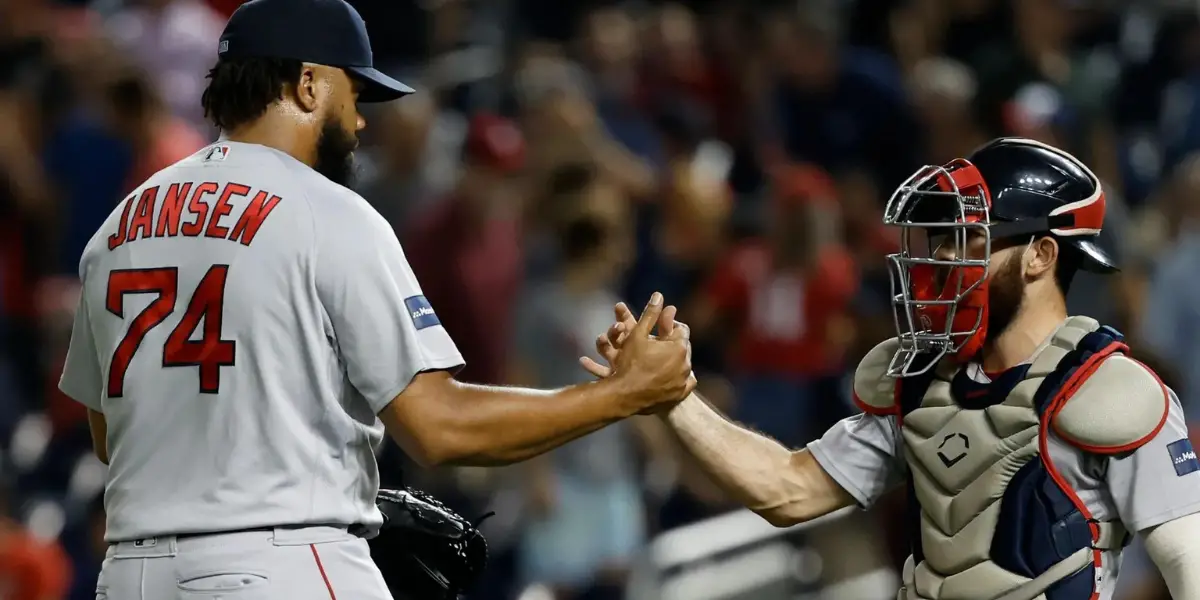 The Boston Red Sox last night got a win against the Washington Nationals to kick off their ten-game road trip. Nick Pivetta got the start going 4.1 innings giving up four runs on five hits; he walked three and struck out seven. Once Pivetta was pulled from the game, it was time for the bullpen to come in and do their job. They did just that with the use of Brennan Bernadino, John Schreiber, Chris Martin, Josh Winckowski, and Kenley Jansen they combined to go 4.2 innings, not allow a run on one hit; they combined not issue a walk and struck out four Nationals hitters. With that win last night, the Red Sox improved to 50-3 when leading after the sixth inning. Bullpens are the keys to World Series Championships, and the Red Sox may have one of the best in the Majors, and it may be getting better as pieces start to return; for example, Garrett Whitlock just returned, and he was put into the bullpen, and within the next week or so Tanner Houck should be back, and either he or Pivetta will most likely be in the bullpen which gives the Red Sox another innings arm in the pen. So just how good has the bullpen been in the 2023 season?
Boston Red Sox Bullpen 2023 Season
The Red Sox bullpen this season has seen a lot of names come and go, like Corey Kluber, Dinelson Lamet, Jake Faria, Kyle Barraclough, Zack Littell, Tayler Scott, Ryan Sherriff, Zack Kelly, Joe Jacques, Justin Garza, Kaleb Ort, Richard Bleier, and Ryan Braiser. The five consistent names that have been able to be relied upon this year are John Schreiber, Josh Winckowski, Chris Martin, Kenley Jansen, and even Brennan Bernadino. Schreiber has appeared in 32 games; he is 1-1 with a 2.96 ERA; he posts a 3.10 FIP, a 1.15 WHIP, an 11.10 K/9, and a 3.33 BB/9. Winckowski has appeared in 43 games; he is 3-1 with two saves and posts a 2.81 ERA; he also has a 4.05 FIP, a 1.36 WHIP, a 2.53 BB/9, and an 8.02 K/9. Martin and Jansen have been locking down at the back end of games; Martin is 3-1 with one save in 43 appearances and a 1.34 ERA; he posts a 2.70 FIP, a 1.02 WHIP, a 1.56 BB/9, and a 7.81 K/9, Jansen has appeared in 44 games and is 3-5 with 28 saves and a 2.90 ERA; he posts a 3.37 FIP, a 1.21 WHIP, a 3.35 BB/8, and a 10.71 K/9. Finally, Bernadino has been a steal for the Red Sox and has been solid as an opener but has also been reliable out of the bullpen; in 32 appearances, he is 1-1 with a 2.93 ERA; he posts a 3.50 FIP, a 1.17 WHIP, a 2.64 BB/9, and a 9.10 K/9. Another solid name is Chris Murphy, who the Red Sox called up from Worcester, and he has appeared in 11 games, going 1-1 with a save and a 2.94 ERA; he posts a 3.36 FIP, a 1.31 WHIP, a 4.01 BB/9, and a 9.09 K/9. Now Whitlock is back, and soon Houck will return, which will force Pivetta back to the bullpen and will give the Red Sox one of the deepest bullpens in all of baseball and could set them up for a chance to make a run at the postseason and could be able to help them make a deep run in October.