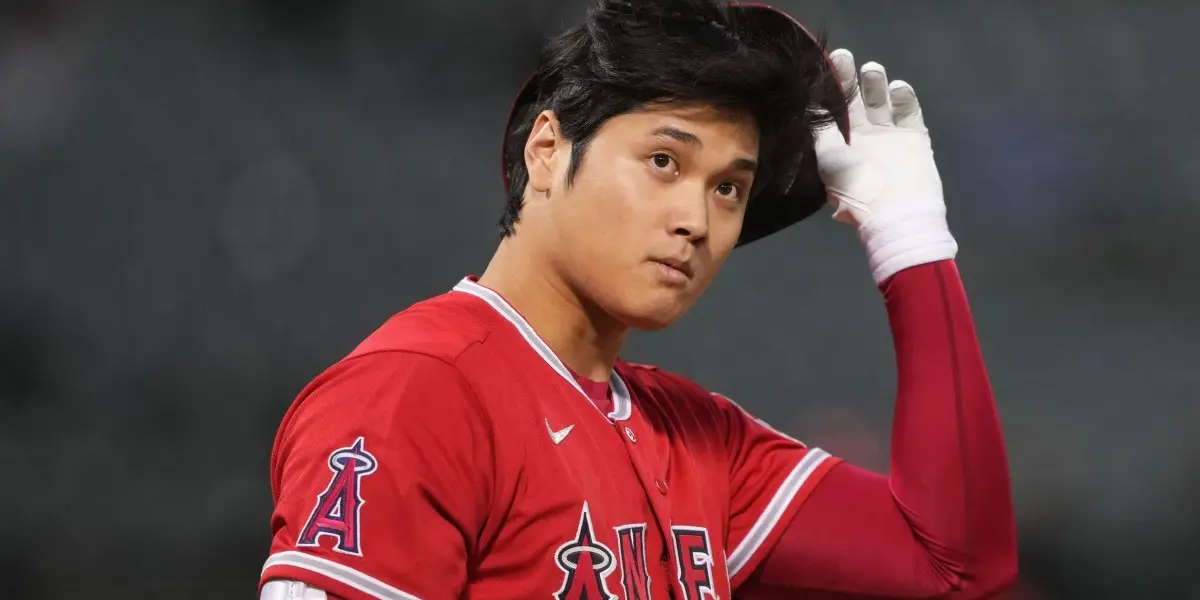 In less than two weeks, the Angels are headed to Tempe, Arizona, to begin their 2023 Spring Training. I'm writing my opinions and projections that the Angels' lineup will look something like this:
Taylor Ward LF
Shohei Ohtani DH
Mike Trout CF
Hunter Renfroe RF
Anthony Rendon 3B
Jared Walsh 1B
Brandon Drury 2B
Max Stassi C
Luis Rengifo SS
The Angels' bench depth by position will be as follows:
David Fletcher (2B/SS), Mickey Moniak (OF), Gio Urshela (1B/3B), Brett Phillips (OF), Matt Thiass or Logan O'Hoppe (C),
I feel this lineup has a great amount of depth, especially when considering how the Angels have constructed their rosters over the last five years or so. Perry Minasian has done a tremendous job of trying to shore up the daily lineup and also to make sure that injuries do not decimate the Angels' chances to stay competitive. They should hit much better this year than last year in all categories, and I would expect to see the biggest increases in average, walks, strikeouts, and OPS. The players the Angels brought in are much better than last year's players with the bat in their hands. All of our rotational players are either outstanding professionals who have had wide success in the Majors or highly touted young prospects waiting to break out.
As far as starting pitching, this is my prediction:
Shohei Ohtani
Tyler Anderson
Patrick Sandoval
Reid Detmers
Jose Suarez
Griffin Canning or Chase Silseth
I believe the Bullpen will consist of the following:
Jaime Barria, Tucker Davidson, Jose Quijada, and the Silseth/Canning runner-up in long relief.
Jimmy Herget, Aaron Loup, Chris Rodriguez, and Ryan Tepera for the 7th and high leverage 8th inning work.
I believe that Carlos Estevez will be the Angels' closer this season.
The rotation pitched better than they have in a very long while in Anaheim, and with another year of seasoning and the acquisition of Tyler Anderson, they are set up to be even better than last year. There are still some questions left to answer, such as who will fill the 6th spot? How well does Canning pitch coming back off of injuries.? The Bullpen is similar to how it was set up last year, which is a slight concern. I do feel, though, that the Bullpen was good but got a bit overworked last year, which led to their numbers not reflecting as well as they should have when watching them pitch. The main issue becomes if Estevez struggles, then who would be the closer in close ballgames? This could be one more thing that Perry Minasian could address by acquiring another free agent, or maybe someone in the minors takes a large step forward.
 A couple of Rocket City Trash Pandas piqued interest as this article was being written. One is Ben Joyce. This is speculation on pure stuff. Ben Joyce is 6'5 and hits well over 100 on the radar gun. He has his fastball and a pretty good changeup, which has been a good formula for many very successful closers in baseball history. He hasn't had many opportunities yet as a pro, but it seems that it is just a matter of time. The second option is Eric Torres. He may not have your typical overpowering stuff, but he was excessively successful last season. He was 22 of 23 in converting save opportunities. His record was 2-2 with a 1.59 ERA. He threw 51 total innings and gave up only nine earned runs. His WHIP was 0.94, with 81 strikeouts and 23 walks which works out to a better than 3:1 K-to-walk ratio. He held batters to an average of .143, which is outstanding.
I have tremendous hope for the Angels this season. They are absolutely one of the best three teams in the AL West and, with a little bit of good fortune on the health front, should be competing for a division title and getting into the playoffs. And if the Angels can get into the playoffs, hopefully, the 2023 Angels will catch a bit of the 2002 magic which led to a World Series title. In the epic words of the 1994 movie starring Tony Danza, Danny Glover, and a young Joseph Gordon-Levitt, "HEY, IT COULD HAPPEN." And Angel fans are here for that.