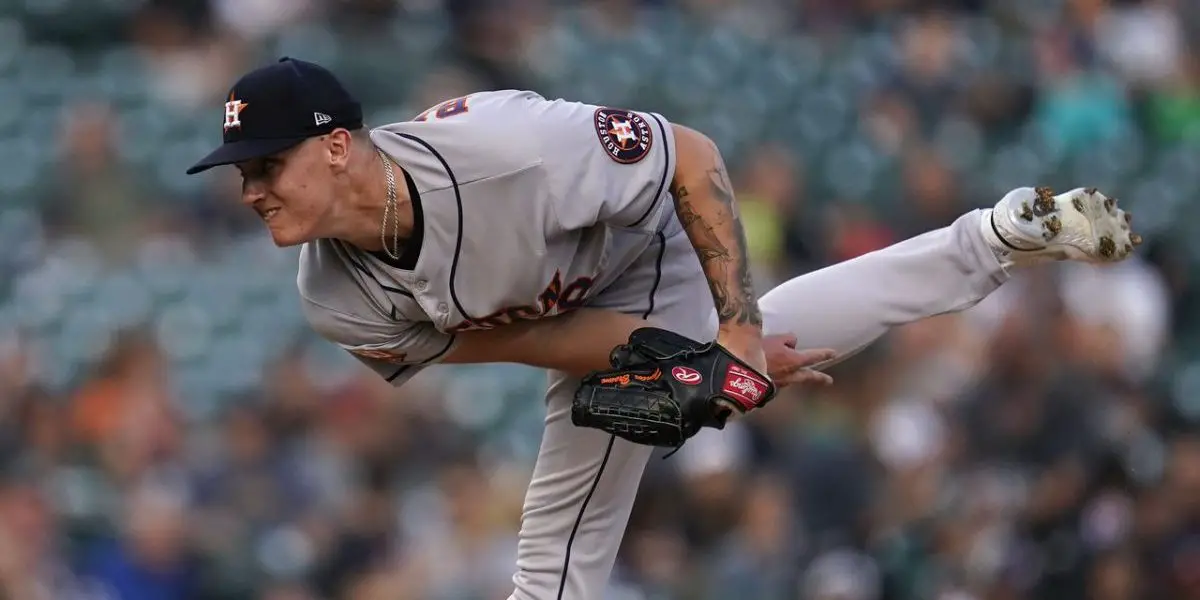 Each season has many players who break out with big, often surprising seasons. 2022 included players such as Andres Gimenez and Dylan Cease–the former making his first All-Star team and winning a Gold Glove, and the latter finishing second in the AL Cy Young race. So now it comes time to ask who will break out this year. I chose five players who I believe will take a big step forward in the 2023 season.
Nick Lodolo (CIN)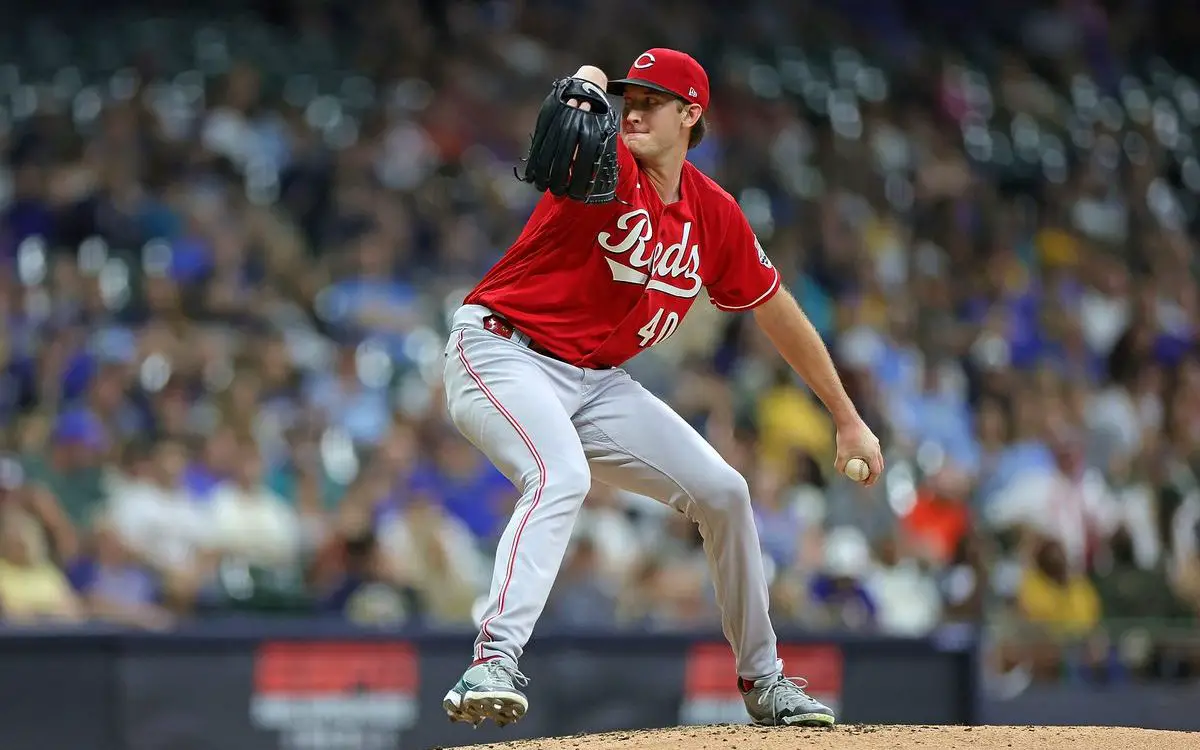 My first pick was a consensus top-50 prospect going into the 2022 season, Reds lefty Nick Lodolo. Lodolo had a solid rookie season, putting up a 3.66 ERA over 103.1 IP and 19 starts for Cincinnati. A major issue for Lodolo was his control, as he hit a league-leading 19 batters and had a 3.4 BB/9. However, the southpaw also struck out 11.4 batters per nine innings, striking out 131 total. His four pitch mix also included a curveball in the 83rd percentile in spin last year. Lodolo's pitches all have very good horizontal movement as well due to his motion, with his four-seamer specifically having over double the average horizontal break. Lodolo also put up a 3.90 FIP and 122 ERA+ in 2022, finishing sixth in the NL Rookie of the Year voting. As he heads into his 25-year-old season, Lodolo looks to build off his strong rookie campaign for a rebuilding Reds team.
Logan O'Hoppe (LAA)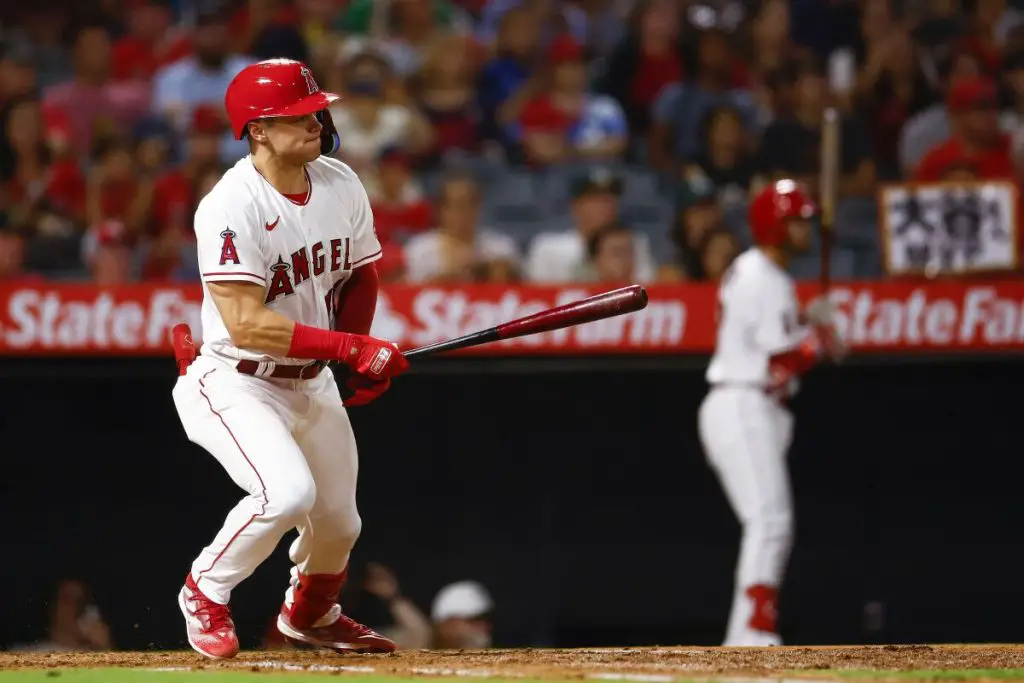 With the Angels possibly only having one more chance to win with both Shohei Ohtani and Mike Trout on their team, a big piece of that could be the 22-year-old catcher they acquired at the deadline last year from Philadelphia. The former 23rd round draft pick in 2018 had a very solid year for AA Reading before he was traded but went on to play remarkably well in AA for the Angels' affiliate. O'Hoppe put up a 1.147 OPS and hit 11 home runs over 29 games before earning a late September call-up. He played just five games in the majors after his promotion but had an impressive .375 OBP in that span. O'Hoppes entire minor league season saw him slashing an impressive .283/.416/.544 with a .961 OPS and 26 home runs over 104 games. With the Angels primary catcher from 2022, Max Stassi, having a very disappointing season, O'Hoppe will likely have an opportunity come Spring Training to possibly win the starting job for himself.
Reid Detmers (LAA)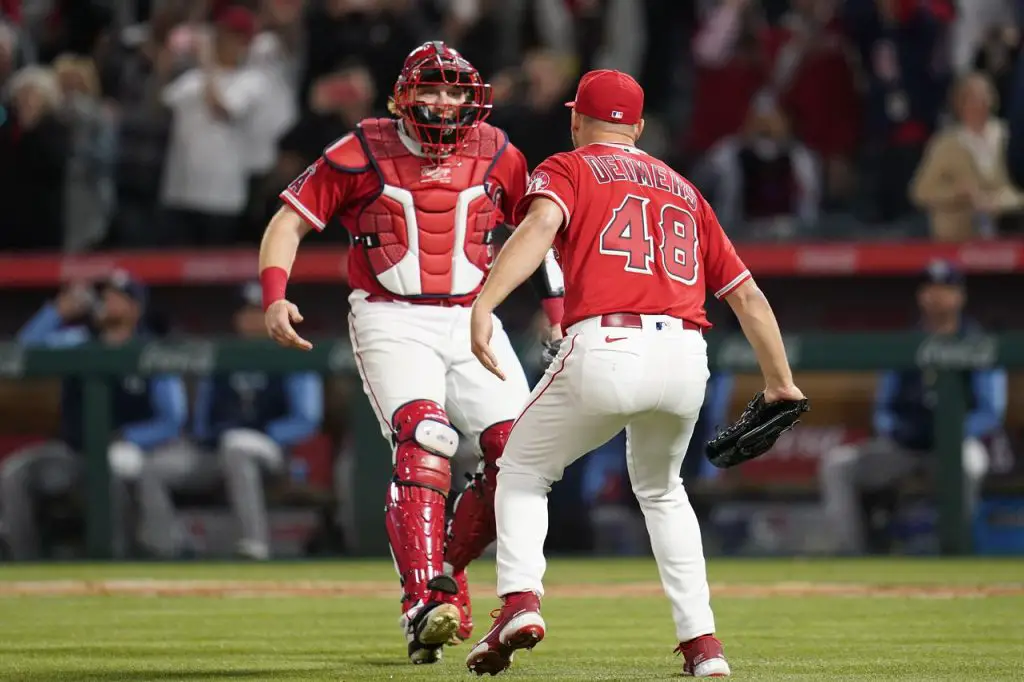 Another piece of the Angels future, lefty Reid Detmers already had a career performance last May, throwing a no-hitter against Tampa Bay. Detmers pitched poorly in his first major league stint in 2021, pitching to a 7.40 ERA over his first five starts, but had a much better run in 2022. The southpaw struggled after his 2022 no-hitter, being demoted to AAA in late June with an ERA of 4.66. After being recalled in July, he pitched much better, with a 3.04 ERA and 2.51 FIP across his last 13 starts of the season. Detmers' main pitch, his four-seamer, had a -5 run value in the 2022 season. Of note for Detmers, his 6.8 K/9 before his demotion improved to a 9.9 K/9 after being recalled, highlighted in his 12 K start against Texas on July 31. Overall, Detmers had a respectable 3.77 ERA and 3.79 FIP over 129.0 IP and 25 starts, enough for a 106 ERA+. The former first-rounder from the 2020 draft seems primed to take another step forward in his age 23 campaign.
Hunter Brown (HOU)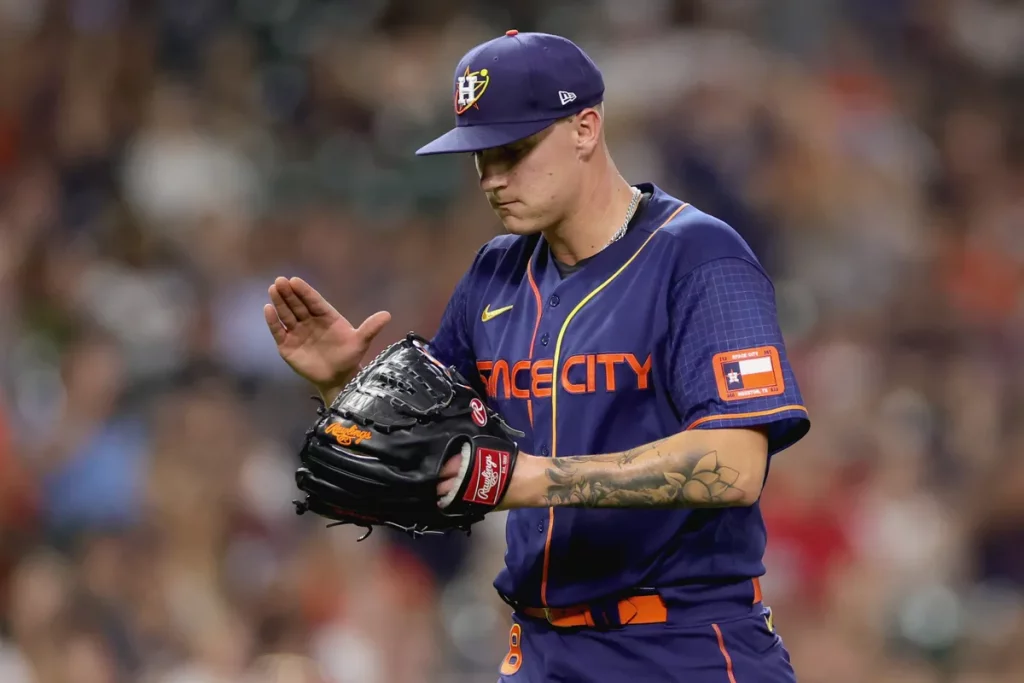 Already a World Series champion, Hunter Brown made his debut in late 2022, pitching just 20.1 innings across seven games, including two starts. Even with a limited opportunity, Brown made his name known by putting up a 0.89 ERA, giving up just two runs in his debut campaign. All three of Brown's main pitches–his fastball, slider, and curveball–had a negative run value. Another notable piece of Brown's game is his velocity, as his fastball velocity was in the 89th percentile. His slider averaged an elite 93.2 MPH, a number even higher than Jacob deGrom's slider. Brown had a 2.55 ERA in AAA over 23 games, including 14 starts, and struck out 11.4 batters per nine innings. Brown's motion has also received comparison to his former teammate, Justin Verlander, the reigning AL Cy Young winner. Houston's rotation has significant depth, which could prevent Brown from being given an opportunity out of Spring Training. Still, whether it is as a starter or reliever, the future looks bright for the 24-year-old righty.
Andrew Vaughn (CWS)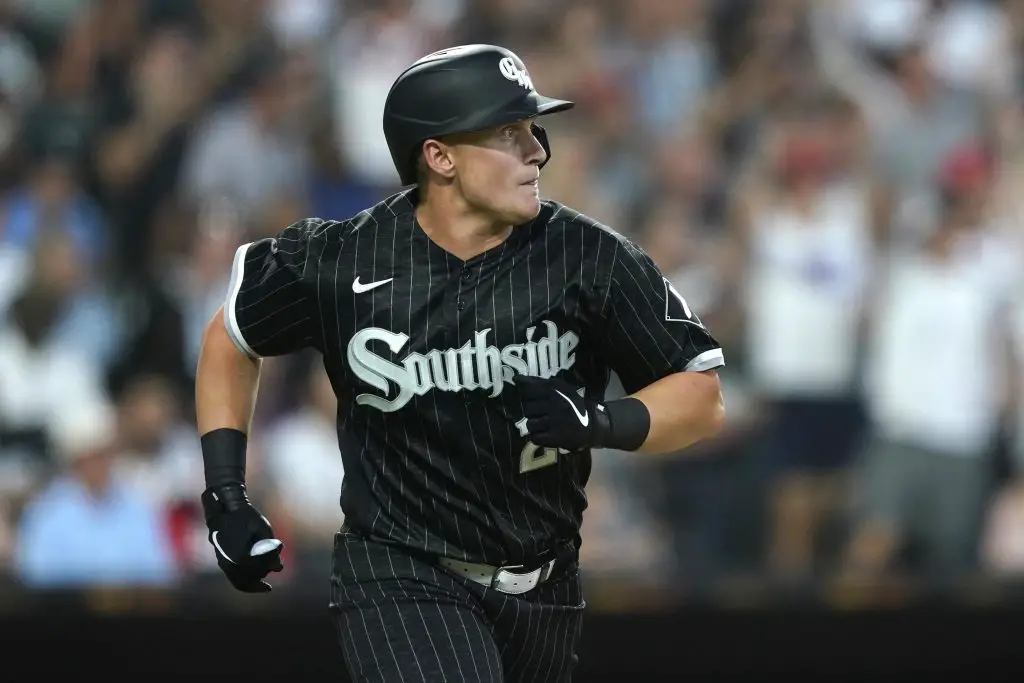 Coming off of a disappointing 2022 season, the Chicago White Sox are looking to make it back to the playoffs. Without their longtime first baseman Jose Abreu, many look to Andrew Vaughn to take the step forward as his replacement. Over Vaughn's first two MLB seasons, he has been barely above average offensively, with an OPS+ of 102 over 261 games. A big issue for Vaughn was the lack of a true position. A natural first baseman, Abreu's presence forced Vaughn into the corner outfield, where he put up an abysmal -20 OAA in 2022, by far the worst of any player in the majors. Now set as Chicago's first baseman, Vaughn's offensive abilities will be on full display. Throughout the 2022 season, Vaughn had an elite hard hit rate of 48.6% and a low strikeout rate of 17.3%. While his walk rate fell by over 3% from 2021, Vaughn has shown a much better ability to walk in both his first major league season and the minor leagues. Going into his age 25 season as the White Sox likely starting first baseman, Vaughn has both the pressure of replacing a franchise icon as well as the talent and ability to do so.