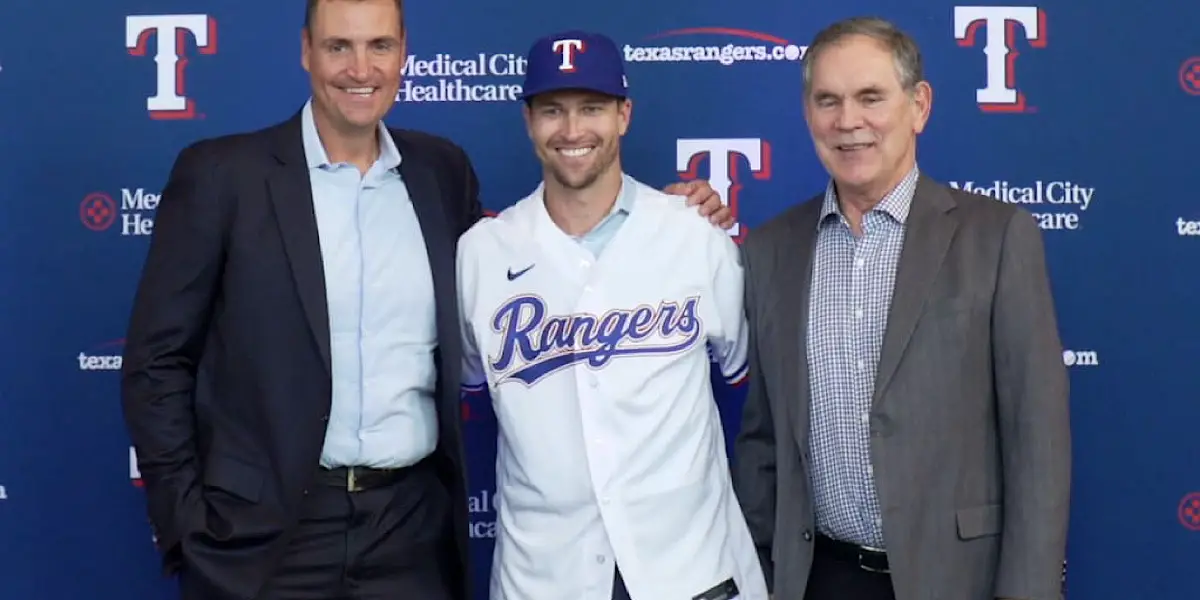 Part four of a six-part series covers the improving American League West. The defending World Champion Astros will face stiffer competition this year.

Houston Astros
At +600, the Astros are still the favorite to win the World Series despite losing ace Justin Verlander and former batting champ Yuli Gurriel.
Despite operating most of the winter without a GM, Houston was able to upgrade Gurriel by signing Jose Abreu to a three-year deal, bringing back Michael Brantley and Rafael Montero, and locking up Cristian Javier to a five-year, team-friendly agreement.
Of course, losing an aging ace isn't a big deal when you are as deep as the Astros. Framber Valdez, Lance McCullers, Jose Urquidy, Javier, and Luis Garcia still represent the most complete rotation in the AL. Ryan Pressly is still quietly one of the best relievers in the game, and of course, the lineup features a potential all-star at every position but centerfield.
Repeating a 106-win season isn't going to be easy, though. McCullers is already dealing with an elbow strain and will miss time. Jose Altuve, Brantley, and Abreu aren't getting younger. And, finally, their AL West rivals have made significant improvements.
I can confidently say that the Astros will not match 106 wins in 2023. Vegas agrees and has set the line at 95.5. The pick: Houston Astros to win under 95.5 games. Winning takes a toll on a team, and I think a lack of quality depth players hurts this year when any starters go down. They will likely win the West, but it won't be a breeze.

Los Angeles Angels
This HAS to be the year the Angels make the playoffs, right?
For TWELVE years(!), the best player on the planet has played in LA. For the past five years, they have had the TWO best players on earth….and have nothing to show for it. Poor Mike Trout has played in 3 playoff games in his entire career. What a damn shame. Not making the playoffs this year has much larger implications for this team, as Shohei Ohtani's contract expires this year, and he will be courted heavily by the Giants and Padres next winter.
With Anthony Rendon only playing in 155 games the past three years, his massive seven-year deal seems like money down the drain. However, Rendon is 32 years old and was considered a top 3 third-baseman as recently as 2019.
Along with Rendon, the Halos improved the infield by bringing in Brandon Drury and Gio Urshela to go along with Rendon and Jared Walsh, who looks to bounce back after a rough 2022.
The rotation behind Ohtani is solid but unspectacular. Tyler Anderson crossed town to lock down the number two spot, Patrick Sandoval had a 2.91 era in 2022 despite a losing record, and Reid Detmers and Jose Saurez have been solid and still have room to develop.
To sure up the outfield, the Angels brought in Trout's doppelganger, Hunter Renfroe, to play right field and add some pop to a lineup that wasn't exactly lacking in that area.
Improving on 73 wins in 2022 should be a given. The line is at 81.5. The pick: The Los Angeles Angels to win over 81.5 wins because they just have to. Unfortunately, 82-84 wins could still be fourth place in this division.

Oakland A's
The Athletics are just playing out the string in Oakland. They have completely dismantled the organization in an attempt to hoard young talent before moving to Las Vegas. They added ten players to the roster this winter, and not one is worth mentioning. Furthermore, we can expect any overachievers on the roster to be traded in July.
Because I am obligated to say one nice thing: Shea Langeliers is a stud and will be fun to watch.
Winning 60 games again isn't going to be easy. Remember, the A's had Sean Murphy, Chad Pinder, Frankie Montas, and Lou Trivino for most of last year.
The line is 59.5, and with the other four teams in the West being good to great, I think the A's are in for a long year. The pick: The Oakland A's to win under 59.5 games.

Seattle Mariners
2022 was great for the M's. Julio Rodriguez was unleashed on the league, Cal Raleigh, and his significant dumper was one of the best catchers in baseball. The Mariners pitched their way to 90 wins and a playoff appearance behind Luis Castillo, Rob Ray, and a very deep bullpen.
Jerry Dipoto had an uncharacteristically quiet winter. Mitch Haniger and Jesse Winker left for the National League, and Teoscar Hernandez and AJ Pollock were brought in to replace them. Those moves feel like a wash, and the addition of Kolten Wong to play second base should sure up the defense a bit, but it is also unspectacular.
If Jarred Kelenic finally develops, and Ty France and Eugenio Saurez continue to slug, The Mariners should see continued success and possibly another playoff berth. But, being on the verge of greatness last year, it would have been nice to see Dipoto bring in a big-name pitcher and another bat to DH.
I envision a step back from 90 wins this year, and so do the oddsmakers. The line is 86.5, and calling this over/under is tough as I have the Mariners winning 85-87 games. The pick: Seattle Mariners to win under 86.5 games, but this may be the least confident I've been in a pick through the first 20 teams.

Texas Rangers
The Rangers poured almost half a billion dollars into the offense last winter and still disappointed fans because, as it turns out, you still have to pitch.
Nathaniel Lowe, Adolis Garcia, Marcus Semien, and Corey Seager return to a lineup that will also add my pick for 2023 AL rookie of the year, Josh Jung., and Left fielder Robbie Grossman. This team will hit.
Last year's best two starters, Martin Perez and Jon Gray, are now the 4th and 5th starters, respectively, as GM Chris Young splurged on Jacob DeGrom, Nathan Eovaldi, Andrew Heaney, Jake Odorizzi, and Danny Duffy.
Duffy and Odorizzi may not factor into the rotation, but they certainly add some much-needed depth, as Eovaldi and DeGrom do carry significant injury risk. However, if everyone is healthy, this team is going to make some noise.
It would have been nice to see them add an outfielder, and of course, health is a factor, but improving on 68 wins is a sure thing, and the line is set at 81.5. The pick: Texas Rangers to win over 81.5 games and make the playoffs.

AL West Best Bet: Texas Ranger to win the West at +1000. Astros are at -200, and Mariners are at +300… +1000 is much more fun!