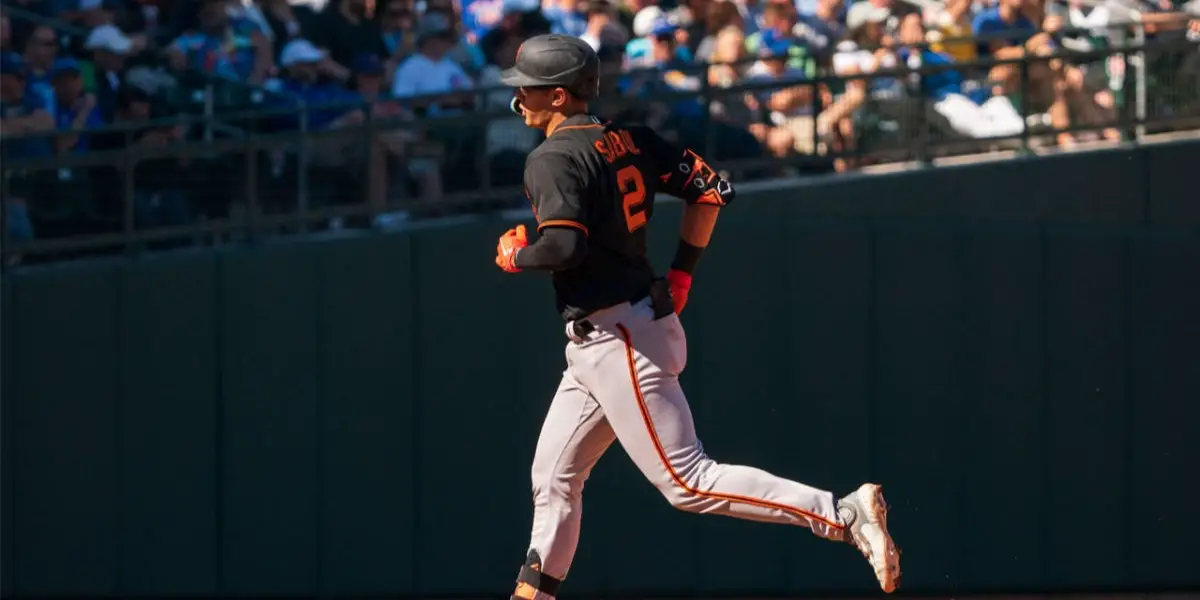 The left field position has always been a curious one. For some teams, it was a place where their managers would put a good defender, hoping to get a leg up defensively. Other teams would use left field to hide a player who might provide value offensively but not so much defensively, and some teams might try a mixture of both.
Even though there's a discrepancy in how teams use the position, there is usually similarity in who plays the position. Most teams want there to be a constancy of who occupies the Opening Day lineup year after year. For the Giants, though, the left field spot on the Opening Day lineup card hasn't had the same player occupy it for seventeen years.
When Barry Bonds took the field for the 2007 Opening Day, playing left field for the Giants, the streak started and has been going for seventeen years, extended by another year today when Blake Sabol was penciled into left field on Manager Gabe Kapler's opening-day lineup.
Those seventeen different players include the all-time home run leader (Bonds), a franchise legend (Hunter Pence), an MLB manager (Dave Roberts), a WBC manager (Mark DeRosa), postseason heroes (Pat Burrell and Mike Morse), one season stop-gaps (Nori Aoki and Connor Joe), and current players (Austin Slater and Joc Pederson).
Yes, this list has everything. The list has players list born in three different countries (USA, Japan, and Puerto Rico) and eight different US states. The list includes MVPs, All-Stars, Gold Glovers, World Series champs, MLB regulars, AAAA players, Rule-5 draft picks, and once-hyped prospects.
Even though the list has everything you can think of, it lacks one thing. Continuity. You would think in an era of three world series championships and a franchise record win total, there would be a cornerstone piece in left, but even through three front offices and two managers, that hasn't been the case.
The seventeen-year streak is an annual tradition for the Giants at this point. It's a reminder of the weirdness of baseball but also of the ever-changing game. In today's game, things move at light speed, and players move around from team to team like never before. It's a reminder to enjoy the players who consistently made up the previous Opening Day rosters and even the ones who consistently occupy Opening Day rosters now (hello, Brandon Crawford, who's now on a 12-year streak as the Opening Day SS). You just never know when a seventeen-year streak of inconsistency will start.