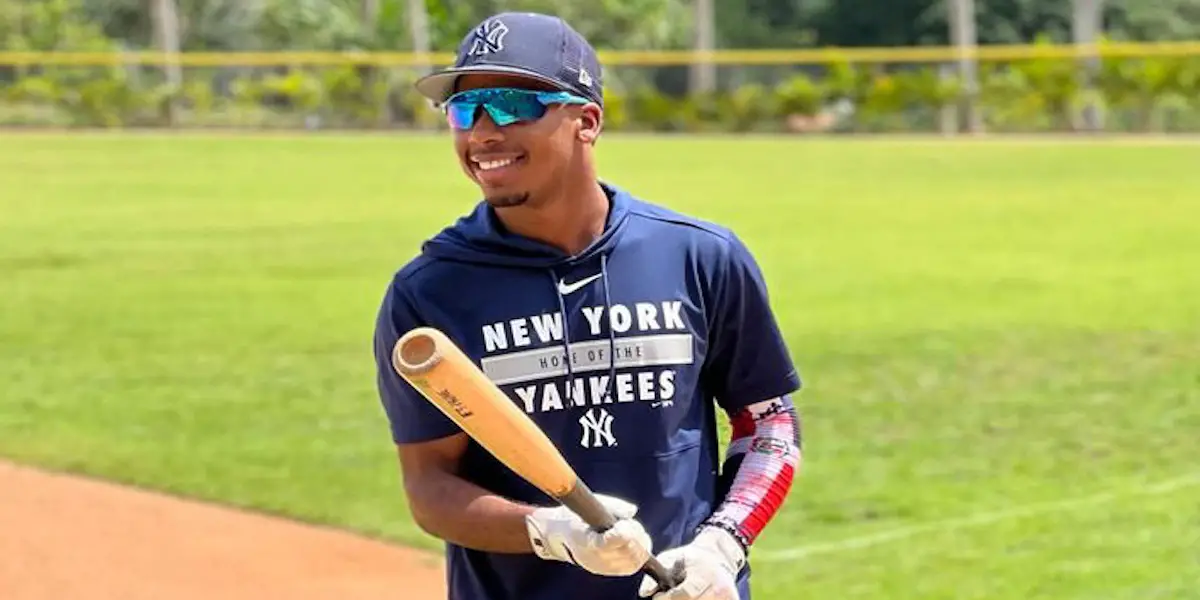 According to MLB.com's Jesse Sanchez, the New York Yankees have agreed to sign their number one international free agent target for 2023 according to MLB.com's Jesse Sanchez. The deal is reportedly $4.4M for the Cuban-born right-handed outfielder Brandon Mayea, often referred to as "Brando" by his trainer and Baseball America. Being one of the highest payrolls in baseball, the Yankees were only allotted a little over $5.2M for the entirety of international free agency, with a little over 80% of that spent on one individual, which makes Mayea the marquee signing for the Yankees and puts him in the same breath as Jasson Dominguez in 2019 and Roderick Arias in 2022 in terms of a significant contract as a young prospect. 
Brandon Mayea has been on the radar for plenty of MLB teams over the last few years as he was ranked #2 by Baseball America, #8 by FanGraphs, and #9 by MLB.com for all international prospects, including players from all of Latin America, Japan, and South Korea. The hype stems from his easy swing and natural power from the right side of the plate, all already showing at the young age of 17. Scouts also believe that Mayea possesses the natural athleticism, speed, and arm strength to play a major league-level Center Field, a premium position that will hold value throughout his development. He has been praised for his approach at the plate with an ability to cover the plate and hit to all parts of the field, even drawing comparisons to former Yankee great Gary Sheffield and Manny Machado. Although Mayea has yet to play a professional game, the prospect hype is and has been there for several years; it is important to temper expectations, Yankee fans, as this may not be a name we see on the lineup card in the Bronx until the 2030 at the earliest. In the meantime, enjoy watching another young player develop and hopefully have a lengthy career in Pinstripes!
For more topics on your New York Yankees, please visit @itdbaseball and @PinstripePorch on Twitter and Insidethediamonds.com for coverage on every team across the MLB.