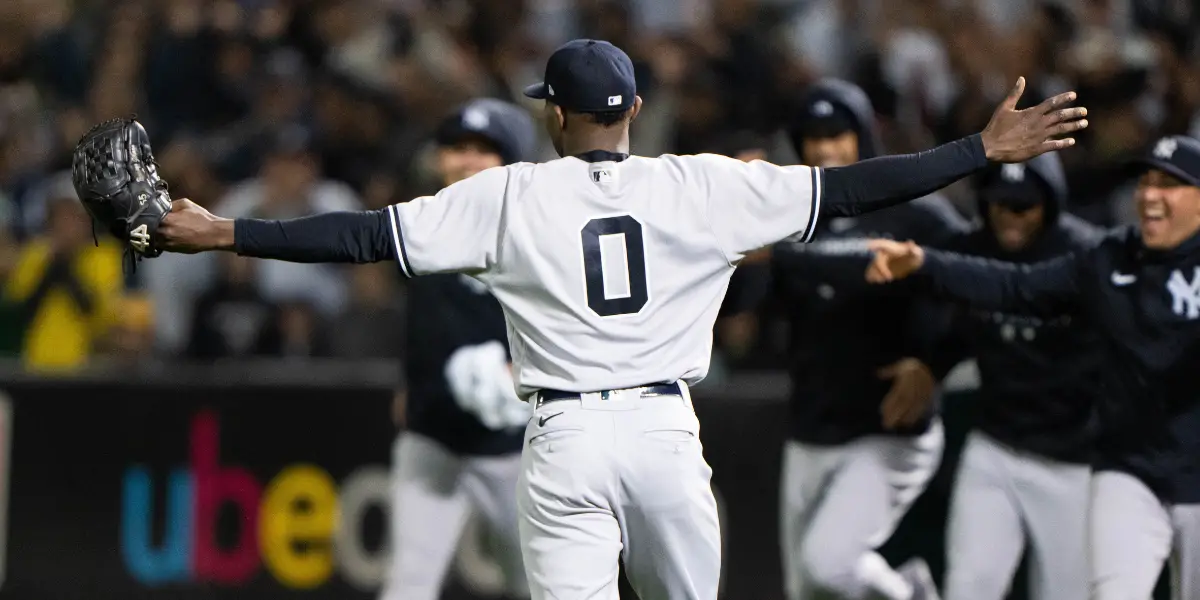 On June 28th, 2023, the New York Yankees faced the Oakland Athletics in what seemed like just another normal game for each team. Little did any of us know, we were about to witness history. For the first time since Felix Hernandez did it in 2012, a Perfect Game was pitched. Who did it? A guy who allowed 8 runs in his last start and has a 4.54 ERA on the season: Domingo German.
A month ago, if you were to say that Domingo German would throw the first Perfect Game in 11 years, you would've been called crazy. On May 17th, German was suspended for 10 games after being caught with "sticky stuff" on his fingers during a start. A little over a month later and the guy is making baseball history. After his last start vs. the Mariners, in which he gave up 8 runs on 8 hits, including 4 home runs, it seemed like German's next start would be make-it or break-it, as if he had another bad outing he very well could've been out of the Yankees' rotation, and maybe even off the entire roster. German took that personally. In his next start against the A's, German was perfect. Retiring 27 straight hitters while striking out 9 and only throwing 99 pitches. A Maddux. History was made on this night, and if the last decade repeats itself, we'll be talking about this performance for a very, very long time.
If you haven't given this game a watch, we highly recommend you do so. Become a part of history.