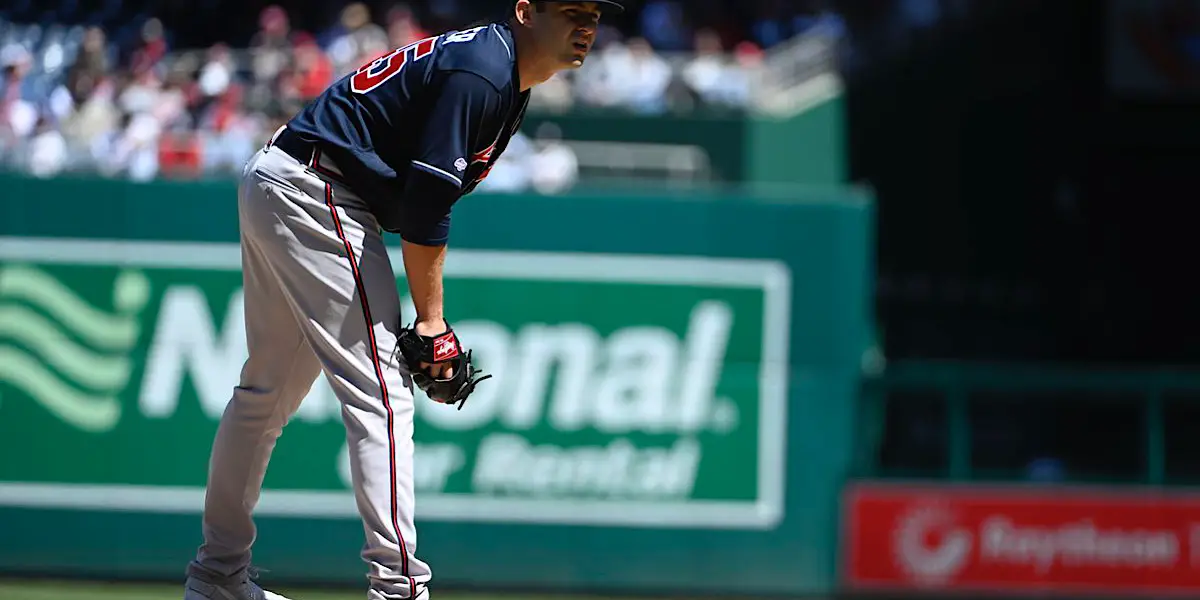 The first couple of series of a season are always a crapshoot. Eventual World Series Champs have been swept, and last-place teams often surprise with a series win. Often, the weather in many cities is awful, pitchers are typically on a pitch count, and batters still don't have their timing down. Rookies are a bundle of nerves. Borderline players are trying too hard to justify the roster spot, and guys that are spring training heroes often fall back to earth quickly. It's a long season, and too soon to make any snap judgments… but I will certainly try.
A lot went right for Atlanta in Washington. Ronald Acuna hit his first home run and stole his first base in what is hopefully a 30/30 season for the leadoff hitter. More importantly, he looked quick. Quick hands, quick reads, quick jumps…he looks like he is back. Matt Olsen continued his hot spring, hitting 2 home runs, 3 rbi, and a double in 11 at-bats. Michael Harris II started strong with 3 hits in 10 at-bats, but more importantly drew 2 walks, something he didn't do often in 2022. If Harris can be more selective, he is going to be a problem for opposing pitchers. The new catching tandem looked great. Travis D'Arnaud had 6 hits in 3 games, and Sean Murphy showed off his arm, keeping runners at bay.
Perhaps the most important piece this weekend was that the middle infield looked good. Ozzie Albies, back from an injury-plagued 22′ hit cleanup and collected 4 hits, as did the new shortstop Orlando Arcia, who justified Brian Snitker's decision to send the prospects down and stick with the journeyman.
On the pitching side, Spencer Strider was electric in his win, going 6 scoreless innings with 9 strikeouts, and the bullpen combined for only 2 runs over 12 innings. A great start for sure from the pitching staff.
On the downside, Max Fried looked strong but left with a sore hamstring after 3.1 innings. Fried did confirm that he is going on the 15-day IL, but it sounds like he should be available when the mandatory 15 days are up. Hopefully, the issue doesn't linger beyond that date.
Rookie Jared Schuster, making his MLB debut, started game 3 of the series and allowed 4 runs before recording an out. Not great, but let's just assume that he had to work through some jitters in his first-ever major league start. To the kids' credit, he didn't come unraveled. Schuster stayed in the game, didn't allow another run, and came out after 79 pitches in the 5th. Pretty impressive to settle down in that manner. Let's hope that he has worked out his first inning butterflies by the time his next start comes around.
There isn't much to complain about unless you want to pick nits. Austin Riley only managed 2 singles and struck out 5 times in 10 at-bats, but who is really worried about him after 3 games? Marcell Ozuna only managed one hit, but it was a home run in game 2.
After one series, fans should be happy with the overall performance, aside from the first inning of game 3. Pitching depth is going to be tested in the next two weeks. It'll be interesting to see who gets the call to fill in for Fried. Ian Anderson looked terrible yesterday in Gwinnett, only lasting 2/3 of an inning and allowing 6 runs. Jackson Stephens is on the same schedule as Fried, so perhaps he gets the call, but he struggled as well. Bryce Elder was the best of the three over the weekend, going 6 innings and allowing 4 runs on 4 hits, but he would be on short rest if he jumped into the rotation in Fried's spot.
Aside from the rotation issue, it would be nice to add a lefthanded hitting Left Fielder. Ozuna is going to DH a lot, but Snit wants to also use both catchers in the DH spot as well. Ozuna being in left could be an issue, and Eddie Rosario has struggled since the championship run in 2021. Not a major problem yet, but if there is a move to be made at some point, that is the only area of concern.
The Braves now travel to St. Louis for three games starting tonight, and then the home opener is Thursday against the Padres.